Vegan Travel Gifts
Increasingly more companies are offering cool products for vegan travelers. We are thrilled to share these vegan travel gift ideas with you.
EverLIFE Protein Powder
EverLIFE Protein Powder is a great way to stay healthy while traveling. With their convenient to-go packaging and the ability to put it any of your favorite foods, healthy eating while traveling is even more obtainable. A vegan friendly and organic protein powder that has no processed or artificial fats, sugars, syrups! This product is gluten, dairy, nut, soy, and sugar free. $14.99 for a six-pack travel pouches, https://www.youreverlife.com/shop-online

"Everyday" Travel Tote
The Everyday Travel Tote solves the pain points for female business travelers who look for handbags that are functional and stylish. The dedicated padded sleeve for your laptop makes retrieving laptop easy and quick . The top zipper keeps personal belonging safe from pickpockets. There are multiple pockets on top of a spacious storage helps women travelers stay organized and find their passport/phones/keys easily. Made from premium vegan leather that's not only animal-cruelty free, it's low-maintenance and lightweight! $148,
Amazon
---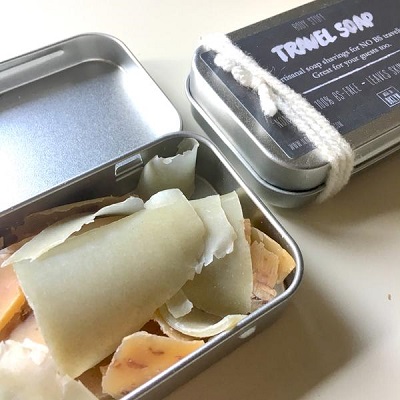 Soap Shavings
Perfect for eco friendly travels! Travel with a tin of organic soap shavings, use one at the time, and repeat! In one tin, you get a mix of all three soap shaving types: French Clay Geranium, Honey Oatmeal. and Cedarwood Clove. All of our soaps are biodegradable and made with the most sustainable and natural ingredients. Ingredients: Coconut Oil, Olive Oil, Palm Oil (certified by Palm Done Right as sustainably sourced in Ecuador), Essential Oils, Spices. $10, ilovebodystuff.com
---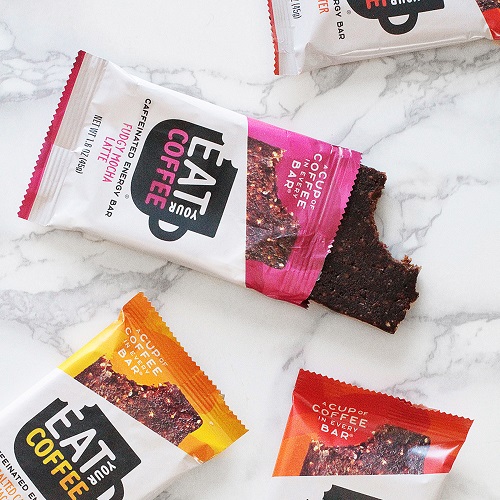 Coffee Bar
Eat Your Coffee Bars are a great gift for vegans on the go! The bars are vegan, gluten-free, non-GMO, and packed with 80mg of caffeine from real, fair trade roasted coffee. Does it get any better than that?! These portable, compact, tasty bars are much better than airplane coffee. Available in three flavors, 8-packs ($19.99) or 15-packs ($34.99), Amazon
---
Vegan Leather Tie Case
This leather tie case is designed with its rich two tone leather. The tie case can properly compliment your fine silk neck threads. This tie case is carefully crafted to hold up to six neck ties, 2 sets of cufflinks and 7 tie clips. This is the true all-in-one suit accessory companion. The vegan leather exterior will prove not only soft to the touch, but its durability will guarantee years of quality use. $39.77, Amazon
---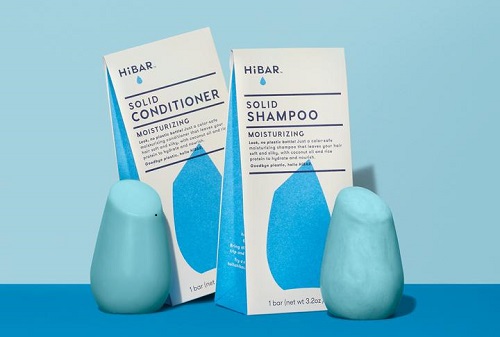 HiBAR Solid Shampoo + Conditioner
HiBAR is salon quality shampoo and conditioners that are solid! No plastic bottle, and TSA approved. HiBAR is easy to pack and travel with, and way better quality shampoo and conditioner than what the hotel has on hand. Do the planet a favor and switch to plastic free shampoo. HiBAR Is made with coconut oil and rice protein to hydrate and nourish. It is 100% safe for colored or treated hair. No sulfates, parabens, silicone, phthalates and no cruelty. Vegan. $26.50 for set, hellohibar.com
Tom's Birch Sweater Knit Slippers
Relax in your hotel room with these warm and fuzzy slippers. They have a birch sweater knit upper with faux shearling lining. These vegan friendly slippers have a rubber outsole for traction so you can wear them indoor or outside. With every pair of shoes you purchase, TOMS will give a new pair of shoes to a child in need. One for One® . $54.95,
Toms.com
---
Bamboo Travel Utensils and Reusable Straws Set
This portable travel set is lightweight and portable. The Little Footprint products are durable and non-toxic. All materials are BPA and lead free. Bamboo wooden cutlery is travel friendly. A straw cleaner is included to keep your straws clean. Environmentally friendly swap for single use disposable plastic straws and utensils. This eco-friendly solution will replace plastic straws and disposable forks, knives and spoons and help you move toward a zero waste lifestyle. $12.99, Amazon
---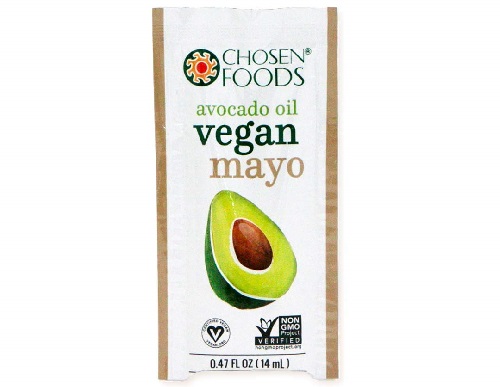 Chosen Foods Avocado Oil Vegan Mayo Packets
The Chosen Foods Avocado Oil Vegan Mayo Packets are perfect for vegan travelers. The all-natural, vegan and plant-based mayo packets are worth keeping in your bag for those meals that don't have vegan friendly condiments. Chosen Foods is dedicated to sourcing and increasing the accessibility of foods that come directly from the Earth. $18.49 for 24 packets, Amazon
---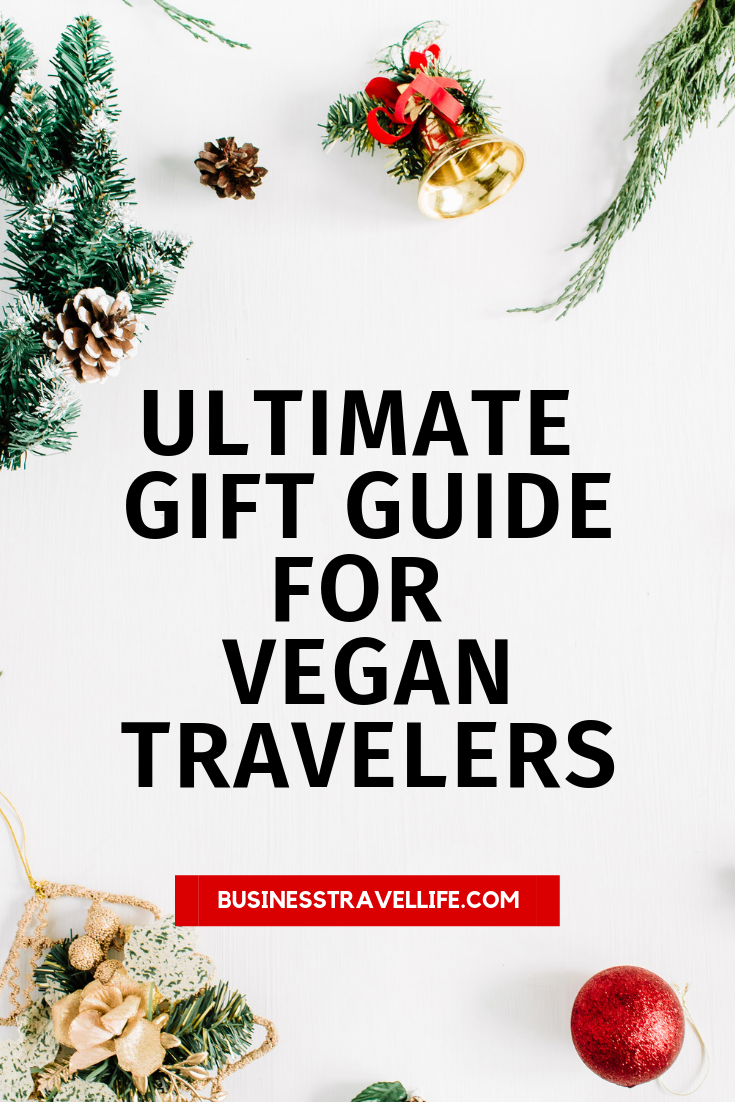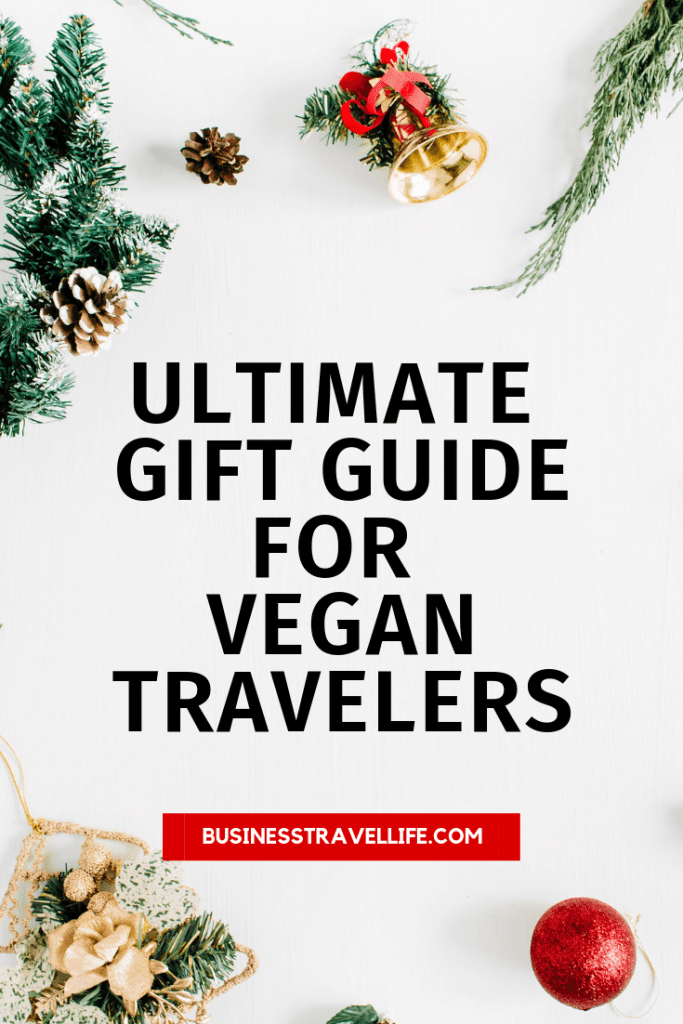 ---
Business Travel Life
Business Travel Life is an online resource supporting the road warrior lifestyle. We give business travelers the tools they need to maintain their wellness and productivity when traveling. The topics we cover include business travel tips, travel workouts, healthy travel hacks, travel products, general travel tips, and industry trends. Our goal is to make business travel a healthier experience – and to make healthy travel practices more accessible to all road warriors.