Stocking Stuffers And Travel Gifts Under $30
Searching for an affordable, but memorable gift for an avid traveler? We have some nice gifts under $30 that will be perfect for the adventure-seeking road warrior in your life. These are also great gift ideas for co-workers!

DripKit Pour Over Coffee
DripKit Coffee has make it easier than ever to take high quality coffee anywhere you go! The portable, pour over packets combine the allure of the specialty coffee market with the convenience of K-cups or instant. Essentially making barista-quality, single-serve pour over easy and travel-friendly.Give the gift of good coffee on the go! Starting at $15 for a 5 pack, with subscriptions options available, dripkit.coffee
---
Champagne Bears Cocktail Kit
These cocktail kits have everything needed to bring happy hour on-board. Inside you'll find everything you need to make two champagne cocktails mid-flight, with a side of snacks: Champagne-flavored gummy bears c/o Sugarfina. Holiday travel delays have met their match. $25, https://www.sugarfina.com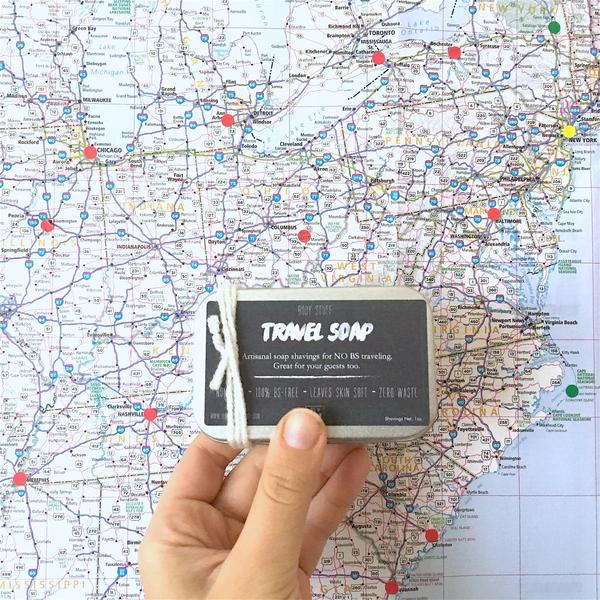 Travel Soap Shavings
Perfect for the eco-friendly traveler,
Travel Soap
by BODY STUFF ($10) is an infinitely reusable aluminum tin filled with single-use soap shavings. No more dripping soap bars you don't know where to store, no more dreadful and drying hotel soaps, no more waste. Travel with a tin of organic soap shavings, use one at the time, and repeat! In one tin, you get a mix of all three soap shaving types: French Clay Geranium, Honey Oatmeal. and Cedarwood Clove. $10,
ilovebodystuff.com
Tidy Snaps Bands
Tidy Snaps Bands are the perfect gifts for any one that travels. We
reviewed
them earlier this year and highly recommend. Tidy Snaps make it easy to keep rolled clothes organized and wrinkle-free in your suitcase. The silicone works to keep a firm grip on linens while being gentle on delicate fabrics. Tidy Snaps are made of BPA-free silicone and bonded steel. The Tidy Snap Large band 1.2 inches wide and 11.8 inches long. Tidy Snaps save up to 40% more space in suitcases and carry on bags while traveling. $14.99 for 10,
Amazon

Coffee Bar
Eat Your Coffee Bars are a great gift for vegans on the go! The bars are vegan, gluten-free, non-GMO, and packed with 80mg of caffeine from real, fair trade roasted coffee. Does it get any better than that?! These portable, compact, tasty bars are much better than airplane coffee. Available in three flavors, 8-packs ($19.99) or 15-packs ($34.99), Amazon
---
Flight Fillow Hoodie to Neck Pillow
Flight
Fillow turns any hoodie or sweater into a neck pillow giving you all of the benefits without any of the hassle. It fits in your pocket, is easy to wash, and is the fraction of the price of the standard bulky neck pillow. If you are having a hard time visually how this works, check out this
video
, in which you will say "Ahhh, that is genius!" after watching. $14.99,
Amazon
---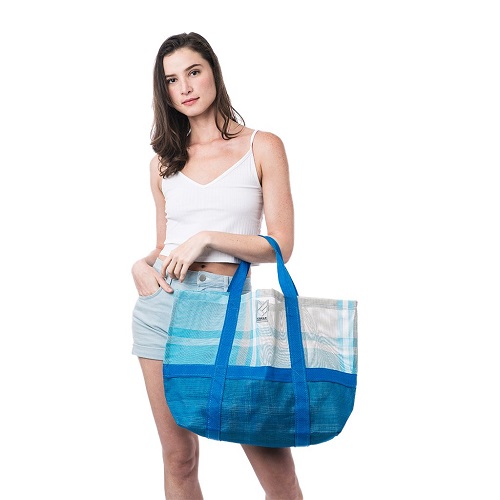 Sand-Free Tote Bag
Having a big tote bag that you can toss snacks into and other items that you want to have easily accessible might seem efficient until you unpack and find the bottom of the bag covered in crumbs and grime. CGear Totes are the ultimate travel bag because not only do they have enough room to store all your gear, the mesh bottom of the bag filters out any dirt and crumbs. A patented dual-weave fabric used on the bottom of all the totes lets sand, dirt, crumbs, etc. fall out of the bag but if you set it on the ground no particles can get through the open weave into the bag. $29.99, https://www.cgear-sandfree.com
---
This Works Sleep Tight Gift Set
The This Works Sleep Tight Gift Set includes contains three mini, award-winning sleep heroes. Each sleep aid contain a Superblend of 100% natural essential oils. The deep sleep pillow spray contains Lavender, Vetivert and Camomile and is proven to promote relaxation and aid a better night's sleep. The sleep plus pillow spray, contains the same deep sleep super blend but with a slow release microencapsulation technology designed for restless sleepers. 94% of users who reported having less disturbed sleep after using it. And, the deep sleep stress less contains tension-relieving Patchouli, an essential oil praised for its stress-busting properties. $19, Amazon
---
Not All Those Who Wander Are Lost Mug
This Not All Those Who Wander Are Lost mug is great gift for any traveler. $12.95, Amazon
---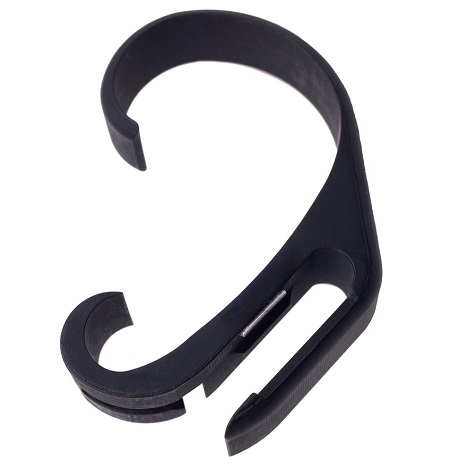 SteamClip Travel Multitool
Steam Clip takes a proven travel tip to the next level. How? By using steam from the hotel shower to get rid of wrinkles instead of fighting with a dirty iron. It's the only tool in the world that works with any hotel hanger and all shower types. Plus it's a multi-tool. Look at these extra features: Bottle Opener, Smartphone Stand, Thread / Tag Cutter, Use to keep purse or jacket off restroom floor in the airport. $12, https://www.indiegogo.com
---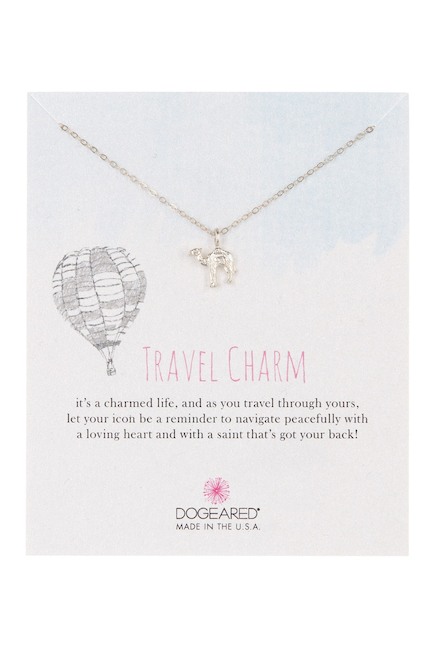 Travel Charm Necklace
This travel charm necklace is a great travel gift under $30. The necklace is Sterling silver with a camel pendant. The chain is 18″. $23, Nordstrom Rack
---
BambuLife Socks
BambuLife socks are the softest and best fitting socks you'll ever wear. Why? Because nature's softest style socks are made from bamboo, which just so happens to be one of the most sustainable resources on the planet. Unlike cotton, bamboo needs no fertilizers to boost its growth or pesticides since bamboo is naturally pest-resistant. Once harvested, bamboo can replenish itself within a single year. Bamboo cleans the air, reclaims land, can be harvested sustainably, requires less energy/water to grow, and is 100% biodegradable. Best of all, BambuLife socks are odor-resistant and wick moisture away. And with our Cloud Sole Cushioning® technology, you'll have extra comfort from heel to toe. (2-pair pack) for $11.95;
www.bambulife.com
and
Amazon.com
. Special holiday promotion now through the end of the year: Buy One, Get One 50% off (Promo code: BOGO50).
---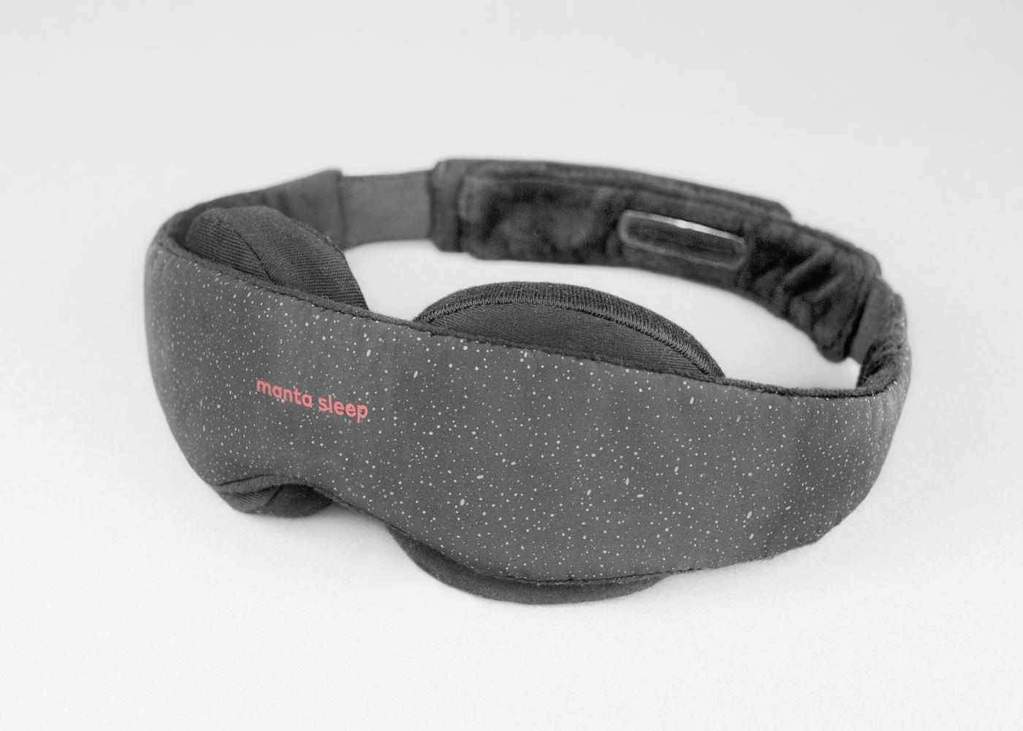 Manta Sleep Mask
Whether traveling on an early flight or sleeping in a not-so-dark hotel room, a sleep mask is a travel essential. The Manta Sleep Mask is a sleep mask made to block all lights and to ensure you have the best quality of sleep. The modular design includes adjustable eye covers. They are made from super soft breathable cotton and luxury foam. $29.99, mantasleep.com.
---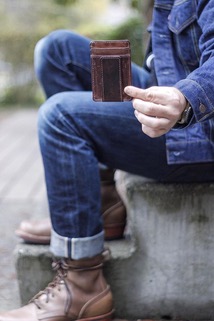 RAWHYD Top Grain Leather Slim Minimalist Wallet
RAWHYD Top Grain Leather Slim Minimalist Wallet is a great gift under $30. Give the traveling man in your life a sleek yet durable premium leather wallet. $16.99, Amazon
---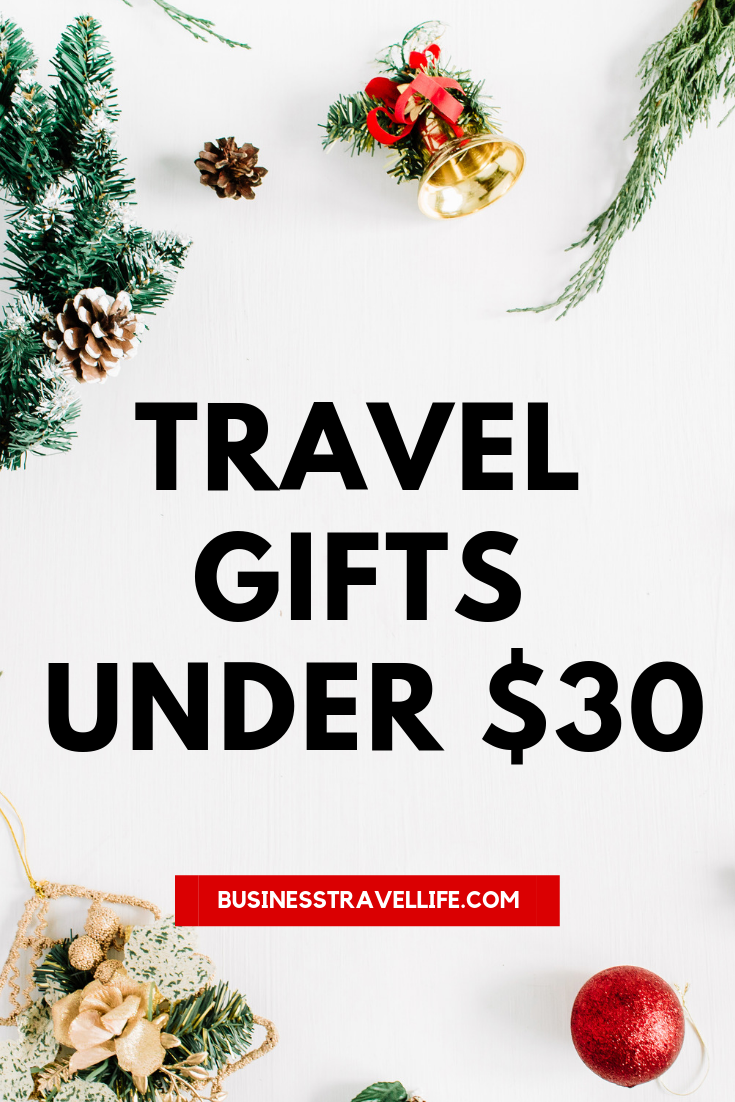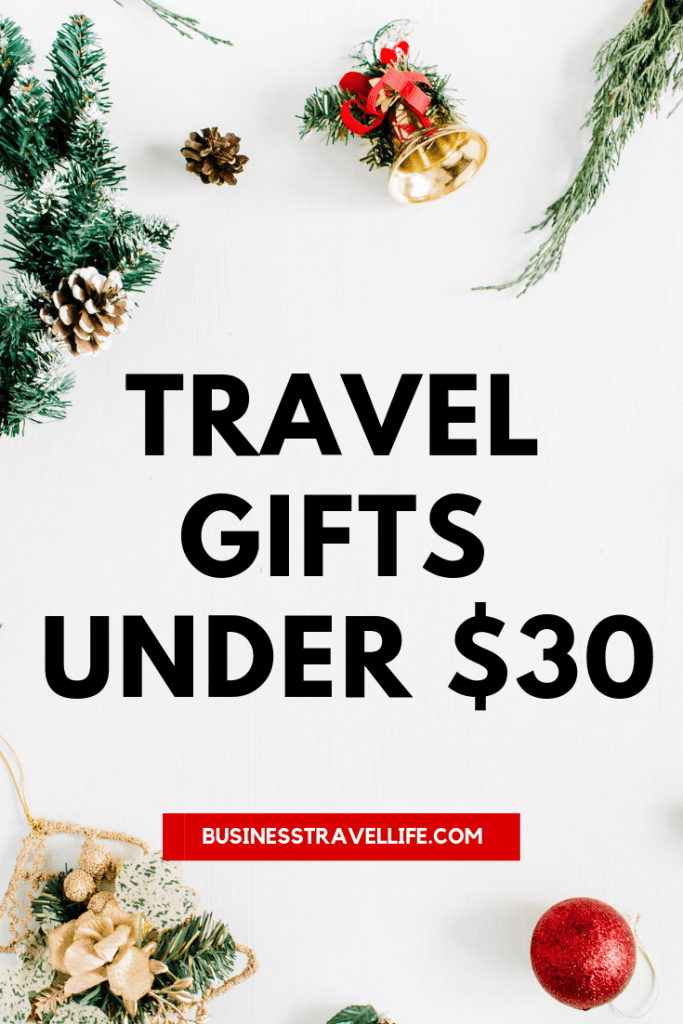 Business Travel Life
Business Travel Life is an online resource supporting the road warrior lifestyle. We give business travelers the tools they need to maintain their wellness and productivity when traveling. The topics we cover include business travel tips, travel workouts, healthy travel hacks, travel products, general travel tips, and industry trends. Our goal is to make business travel a healthier experience – and to make healthy travel practices more accessible to all road warriors.