Many business travelers get stuck in the airport, hotel room, meeting rotation (which can lead to burnout faster than anyone cares to admit). Beat boredom during your next business trip with Chelsea's advice for making life on the road more enjoyable.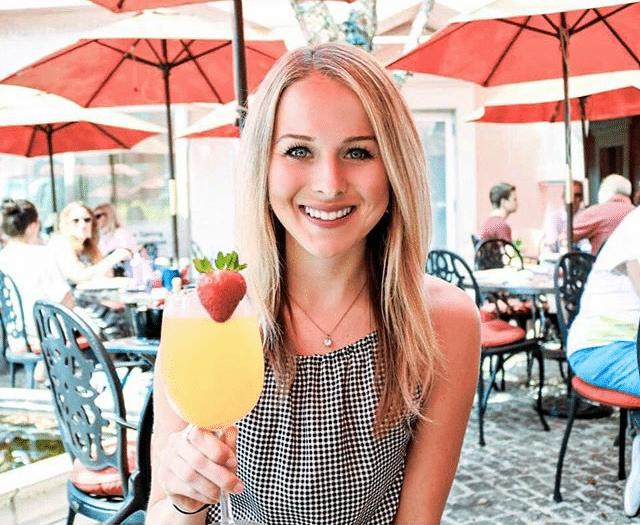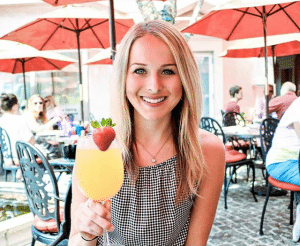 As a Global Travel Director, Chelsea Martin spends over 250 days a year on the road. Her responsibilities include on-site event managements for meetings and various events. After two years on the road, she has figured out how to make business travel interesting and enjoyable.
Many road warriors feel compelled to work nonstop during business trips. How do you make business travel fun?
I try to make things interesting. I think that's why I started a blog, because I needed a creative outlet to share my experiences in. It makes things fun! Instead of thinking "ugh, I'm going to an airport I've never been to I hope it's clean and there are water re-fill stations", I think, "I wonder what the eateries and airport lounges are like" and make it more of a fun adventure and project.
While not everyone may want to start a blog, I believe everyone can make something good out of business travel. Use your airport and airplane time to hone a new skill such as learning a new language or finishing an entire book series. Once you're at your destination, take some time to unplug and get out and see something unusual that you never thought you would experience.
Yes, you are traveling for work and need to always remember that. But why should it constantly be boring?
How do you find out about local places to visit during your business trip?
I do my research! I look at websites like Eater and Thrillist for that specific city, search through Pinterest, and also check out other bloggers' posts. Locals know best, so I love when I can find a local blogger who has made a guide for the city.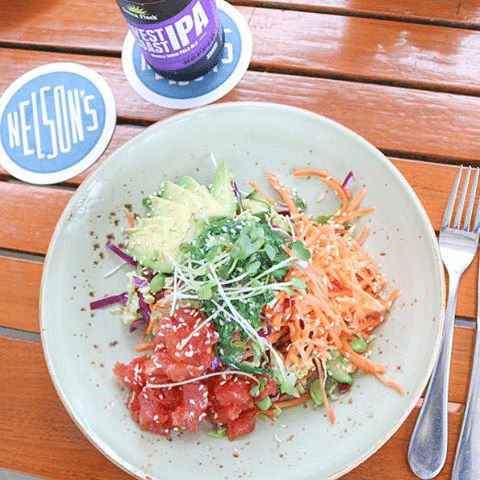 How do you stay healthy when you travel?
It is no easy task, so for those of you who feel like you're failing at it, you are not alone! The two biggest factors for me would be eating well and squeezing in even the smallest workout. Packing food and buying groceries as opposed to eating out every night makes the biggest difference for me. Other than that, I try to workout, but if I can't I at least try to stay active by walking instead of taking cabs or doing a quick 5 minute yoga sequence in my room at the start of the day.
Also saying NO to wine some nights and saving it for the more special nights makes me feel less groggy and bloated.
With so much travel, how do you avoid burning out on your job and travel?
It is extremely important to make time for yourself and take care of yourself. I repeat, TAKE CARE OF YOURSELF.
It's common to give all of ourselves to a job that requires travel because the lines between your personal and professional life and time are easily blurred, but don't sell yourself out completely. Opt to take one night off per trip to have a mini-spa night in your hotel room complete with a face mask, bubble bath, and healthy dinner in your room. Or, wake up just a little bit earlier to walk to your meeting rather than cab so that you have some fresh air, "you" time in the morning.
Do you work out when you travel? If so, what is your favorite workout?
Yes, I definitely work out, but it always changes! For hotel workouts, I am a big fan of the 30-40 minute workout. I interval run/walk on the treadmill for 1-3 miles depending on the amount of time I have, then do about 15-20 minutes of strength training, and then 5-10 minutes of stretching. I like to mix it up as much as I can and Pinterest is a great resource for finding strength training sets and workouts.
The nature of my job is very unpredictable, so sometimes you have to roll with the punches and try to find the right time and type of fitness to fit into the day.
The biggest savior to maintaining my fitness on the road has been ClassPass. I pay a monthly fee and I receive access to studios in over 30 different cities. There's a vast variety of classes with anything from spin to barre to Pilates to yoga to Crossfit to strength training to dance to obstacle courses and more. Get $25 off your first month with this code: http://classp.as/chelseam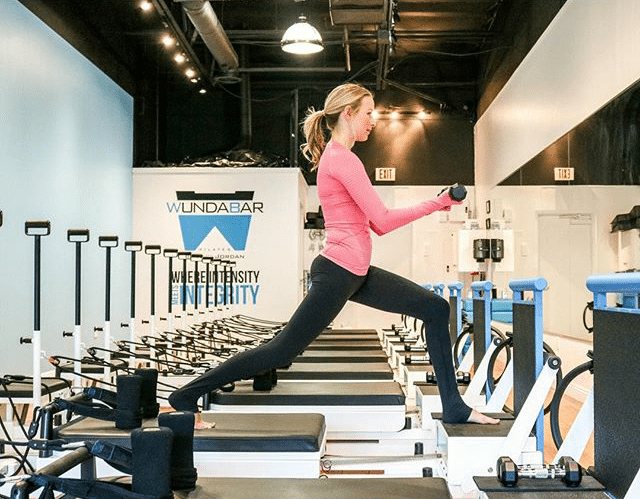 Lastly, I use the city I'm in as my gym! When I have a good amount of free time, I enjoy nothing more than a long walk around the city soaking it all in. People underestimate the value of walking and in this case you kill two birds with one stone.
What advice would you give other road warriors trying to be healthier on the road?
Plan ahead! Research healthy food options near your hotel and at the airports you are traveling through, check to see if your hotel room has a refrigerator and if not, request one. I also look up which ClassPass studios are nearby my hotel and if there are none, I go on TripAdvisor to see what the gym is like at the hotel. It helps to have a foldable travel yoga mat and a resistance band with me in case I want to do small workouts in my hotel room too. Lastly, packing food always makes a huge difference for me.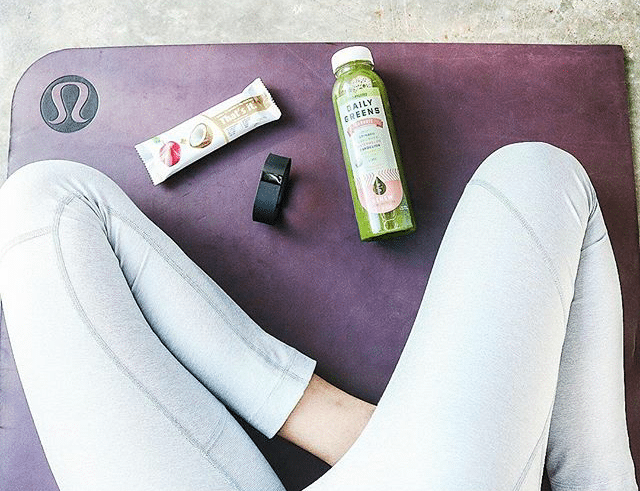 Do you pack your own food? If so, what are your favorite items to pack?
Packing my own food is the majority of the weight in my bag! Kidding, but packing my own food is a crucial part of staying healthy on the road to me. My staples are: nutrition bars (Perfect Food, Sakara Life, 21 Days, Lara), brown rice cakes, individual Justin's almond butter packets, oatmeal (I pre-portion them from my bulk oats bag at home to keep it clean), chopped nuts (to put on oatmeal and yogurt bowls), protein packets (I like Vega and mix it into my oatmeal), unsweetened cocoa powder (for oatmeal as well), Trader Joe's nut packets, coconut oil (use as a butter alternative on toast and as a hair mask too), freeze dried fruit (oatmeal topping), That's It fruit bars, stevia packets, cinnamon, and cayenne pepper. I just bought a blender for traveling so I may be adding some fun smoothie ingredients to this list!
See Chelsea's Hotel Room Banana Berry Oatmeal Recipe.
Once at my location, I try to stop at a grocery store and pick up turkey deli meat, hummus, avocado, bananas, carrots, arugula/spinach, apples, unsweetened almond milk, and yogurt (I can't eat dairy anymore so I get coconut milk yogurt now). Sometimes I pack a few of these things prior if it is going to be a short flight and they won't spoil.
What is the biggest challenge for you to stay healthy during travel and how do you work around it?
I tend to stay at all-inclusive resorts a lot (rough life, I know) or often I am given a meal and because of time and money constraints, don't want to go buy something different. I also recently found out that I cannot eat dairy and that has been a big challenge, especially internationally.
I'm just honest about my dietary requirements. It might surprise you how accommodating people can be. In my industry, we hate dietary restrictions because everyone seems to have them, but I think everyone is entitled to live their best, healthy life.
If I cannot eat something on a buffet, I sometimes quietly ask a hotel staff member what other options I might have and if that doesn't work out I always have protein bars and snacks in my bag.
Chelsea's tips for making your next business trip more enjoyable:
Do your research and don't settle for dining in the hotel every night.
Find authentic and local experiences to make your trip feel more like an adventure and less like a business trip.
Invest in TSA Pre-Check and Global Entry to save time at the airport.
Travel with the same airline to achieve loyalty status and enjoy the benefits.
Take advantage of airport lounges.
Invest in a good travel credit card that has great perks (the annual fee will pay for itself tenfold).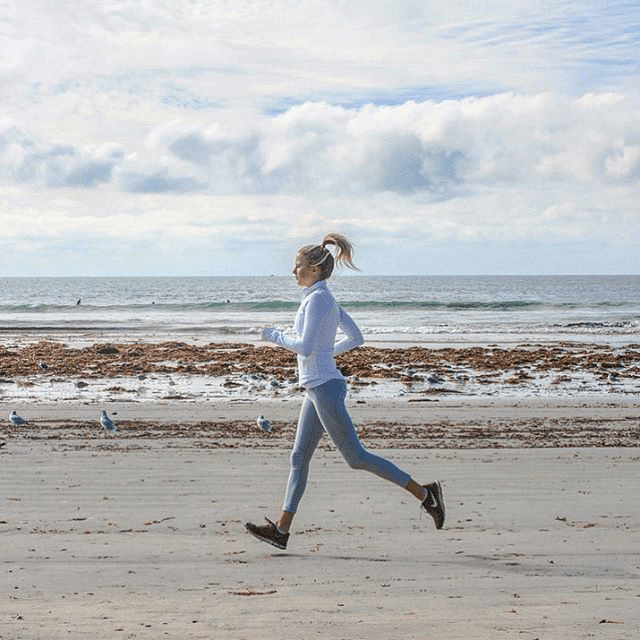 You can follow Chelsea on Instagram, Twitter, Pinterest and Snapchap (@chelsrosem). Visit her blog www.PassportToFriday.com
All photo credits go to Chelsea Martin.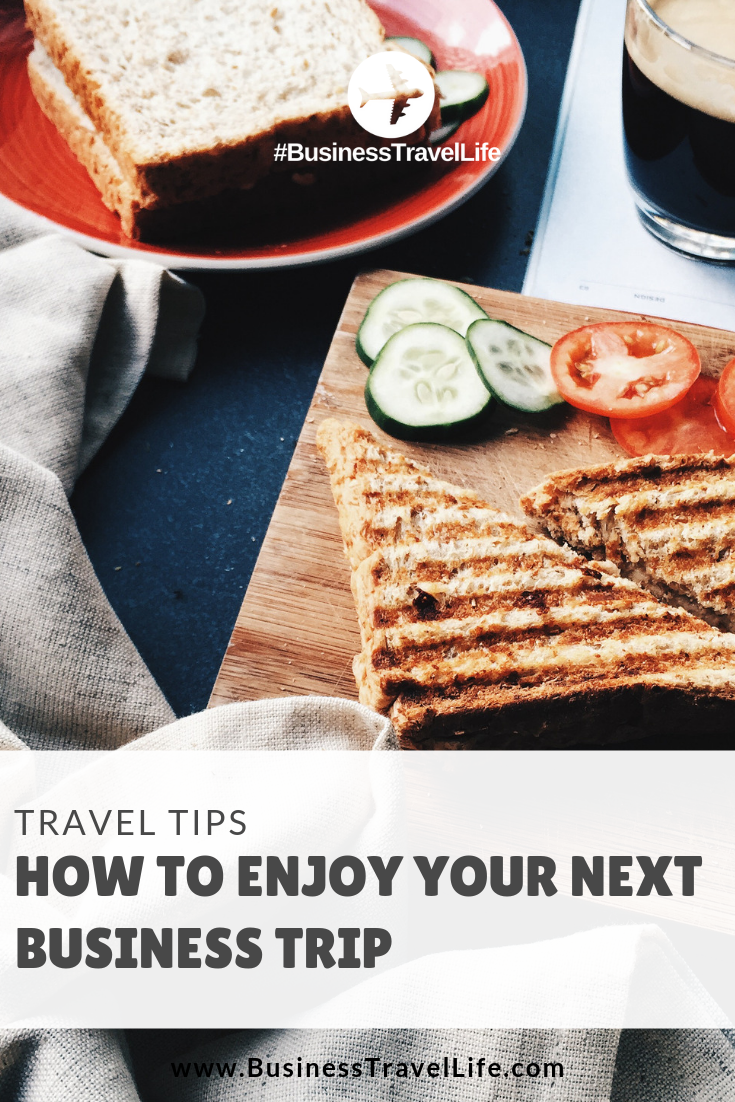 Business Travel Life
Business Travel Life is an online resource supporting the road warrior lifestyle. We give business travelers the tools they need to maintain their wellness and productivity when traveling. The topics we cover include business travel tips, travel workouts, healthy travel hacks, travel products, general travel tips, and industry trends. Our goal is to make business travel a healthier experience – and to make healthy travel practices more accessible to all road warriors.