There are several sites to see along Turkey's magnificent coastline and while some are located between rural villages and coastal towns, others lay out to sea on isolated islands or in secluded bays and some can be found at the peak of tough hiking trails in the foothills of the Taurus Mountains.
Yacht Charter
The best way to combine discovery and relaxation is to take to the Turquoise sea and sail over calm waters, swimming over shipwrecks in Gokova Bay, searching for turtles at the end of the Dalyan Delta and exploring the wonders of the environmentally rich Kekova region. Yacht Charter Turkey is popular with those who want the freedom to voyage the turquoise coast at their own leisure, with the guidance and experience of a local crew and captain. Private charter is ideal for families or groups to travel to the on sea discovering the wonders of the turquoise coast.
Day Trips
If you prefer to stay in the same location then there are plenty of day trips available from all of the main seaside resort towns on the southwest coast. On the Mediterranean Fethiye is an excellent place to use as a base, the bustling port town boasts a pretty seaside promenade and quirky old town with tasty local restaurants and lively nightlife throughout the hot summer months. Within an hours drive you can visit the ruined Lycian cities of Tlos and Patara and UNESCO sites of Xanthos and Letoon, or walk through the icy water that runs through Saklikent Gorge and paraglide over the famous Oludeniz beach and stunning Blue Lagoon.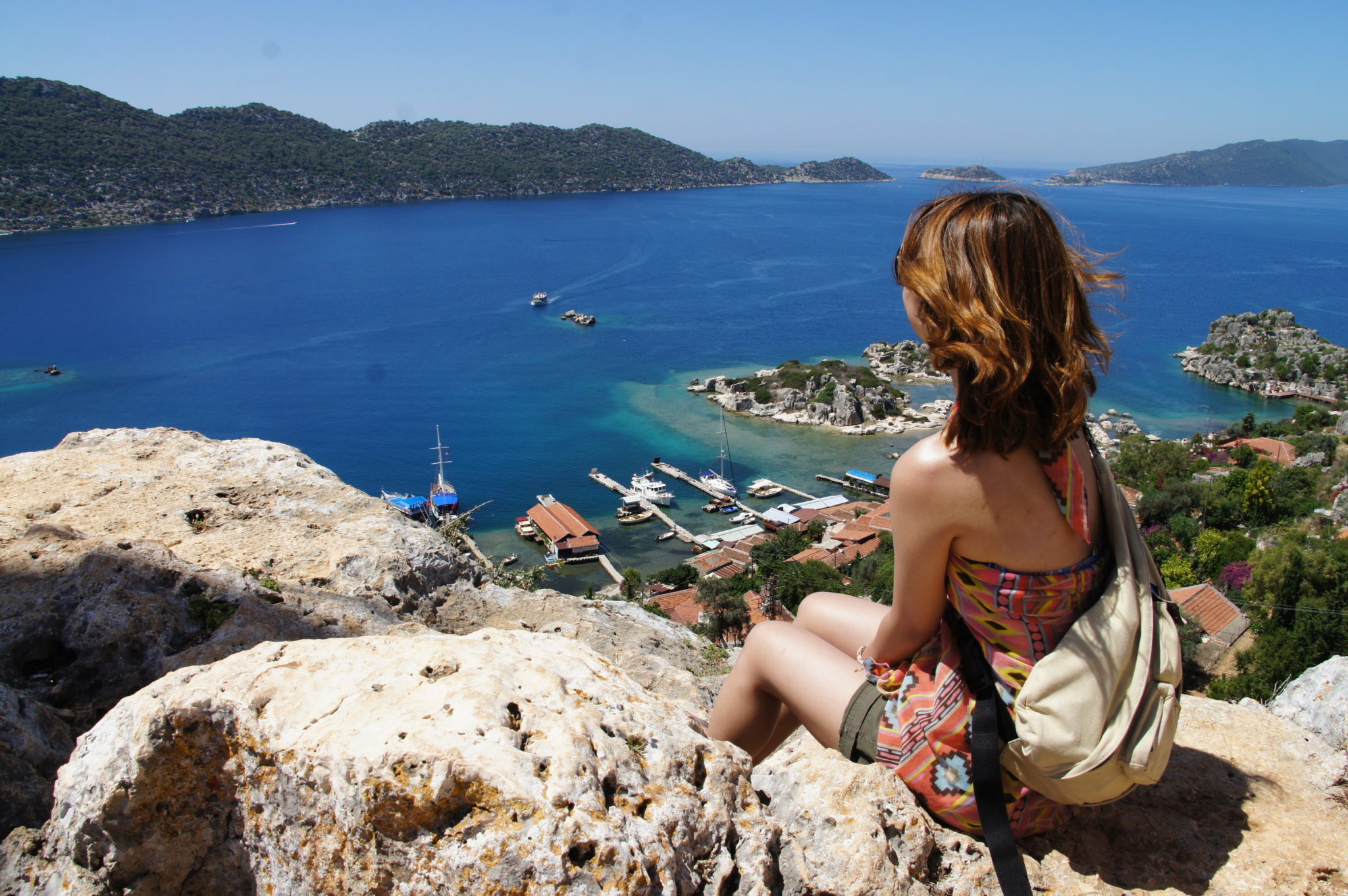 On the Aegean Sea you could stay in Kusadasi, the modern town has central beach and connections to Greek Islands, and jeep safari excursions run each day to beaches and forests of Dilek National Park taking passengers to discover the deep blue waters within the cave of Zeus. To explore ancient history there are guided day trips to the ancient sites of Ephesus, Didyma and Pergamon.
Long Distance Hikes
Southwest Turkey is home to two of the country's long distance hiking trails. Most well known is the Lycian way which traverses the Mediterranean coast from Fethiye until reaching the quiet village and climbers paradise, Geyikbayiri, only 20 km from the modern city of Antalya. The entire route is a total of 540 km passing between rural villages and fishing towns, arriving at secluded bays on the turquoise coast and climbing to over 1,800 metres to mountain passes behind Demre and within the Olympos national park. Many choose to hike just 2 – 5 day sections of the trail staying in locally run Turkish guesthouses and eating Gozleme and Turkish breakfast in traditional village restaurants.
Road Tripping
For complete freedom to explore renting a car and driving the winding road along the length of the Turquoise Coast can be the perfect way to discover the wonders of this region. You can make stops for swimming at road side beaches and detour to visit archaeological sites like Ephesus and Termessos, or stop for lunch in the mountain village of Gombes and hike to Green Lake, the only alpine lake on the Turquoise coast. While some locations can only be reached by sea, like the famous Sunken City in Gokkaya Bay, Kekova, with a car you will be able to drive to the nearest town and take a half day boat trip to explore these hard to reach locations.
Blue Cruise
While yacht charter, with boats like alaturka 1 gulet which can accommodate 16 guests, is a good option for large groups. Couples or solo travelers may prefer to sail join an Blue Cruise and sail the sea with an international crew. Blue Cruise itineraries run from 3 to 8 days and depart from various location along the Turquoise coast. Each itinerary is tailored for a different kind of voyage. Journey from Marmaris to Fethiye and look out for wildlife on an optional excursion along the green canals of the Dalyan Delta, spot diverse birds in the wetlands and search Turtle Beach for Caretta Caretta nesting areas. For peace and relaxation joining a 12 Island cruise around the stunning bays and crystal clear waters in the Fethiye-Gocek area or sail to the Greek Aegean islands from the southwest's party capital, Bodrum.
The most popular Blue Cruise route for exploring the marvelous Turquoise Coast runs between Fethiye and Olympos, offering a bit of everything. Cruising between calm bays in the beautiful Kekova Region, anchoring in quiet coves for sunset and sleeping under the starry sky. Visit ancient Lycian ruins, modern towns like Kas and Demre, paraglide, scuba dive and have the option to join other extreme sport or party at a secret island bar.
This post was sponsored by Sail Turkey.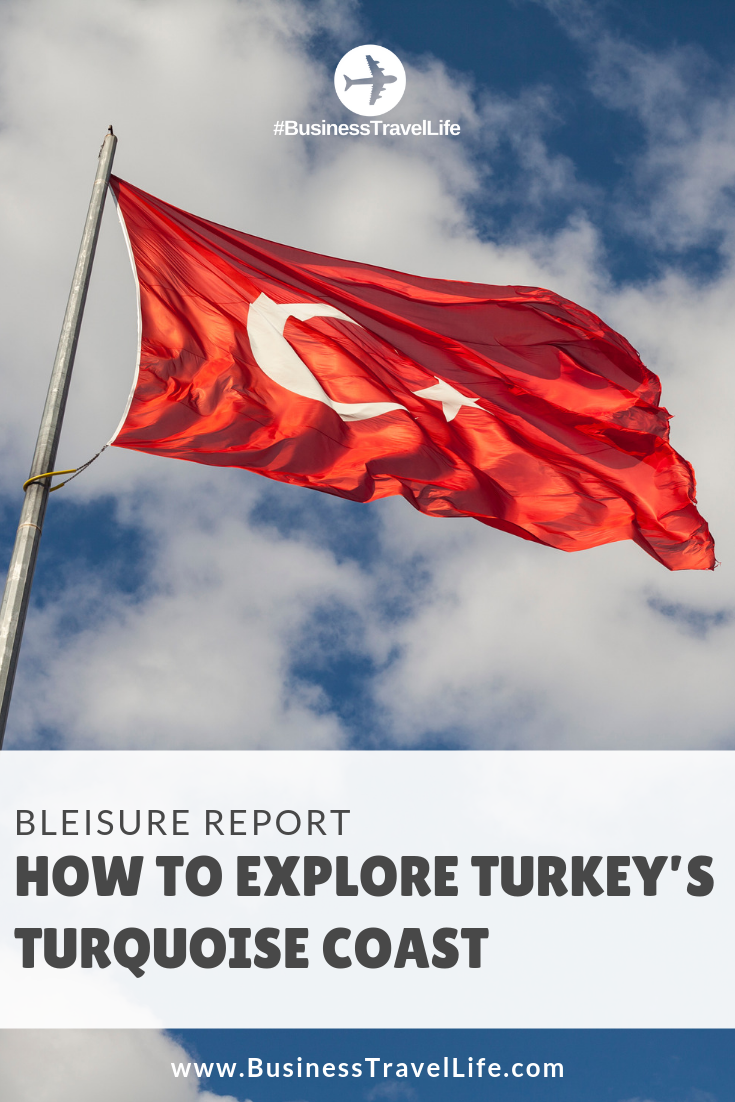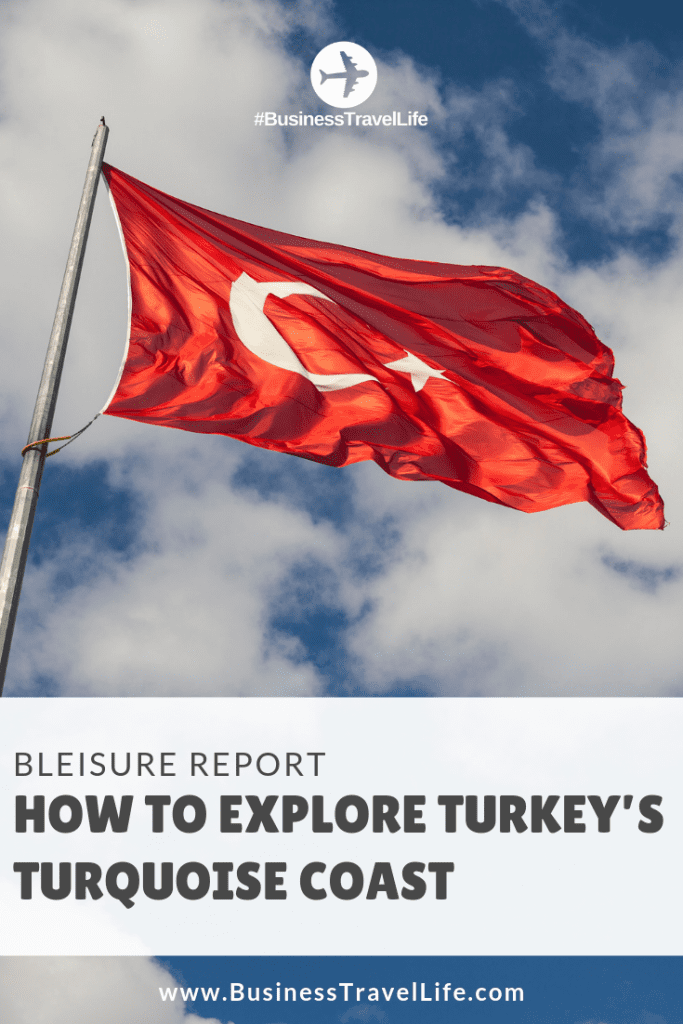 Business Travel Life
Business Travel Life is an online resource supporting the road warrior lifestyle. We give business travelers the tools they need to maintain their wellness and productivity when traveling. The topics we cover include business travel tips, travel workouts, healthy travel hacks, travel products, general travel tips, and industry trends. Our goal is to make business travel a healthier experience – and to make healthy travel practices more accessible to all road warriors.