Data Reveals 2018's Best Airlines
Are you wondering what the best airlines to fly in the United States are? Before you purchase your next airline ticket, find out which airline will offer you the best travel experience.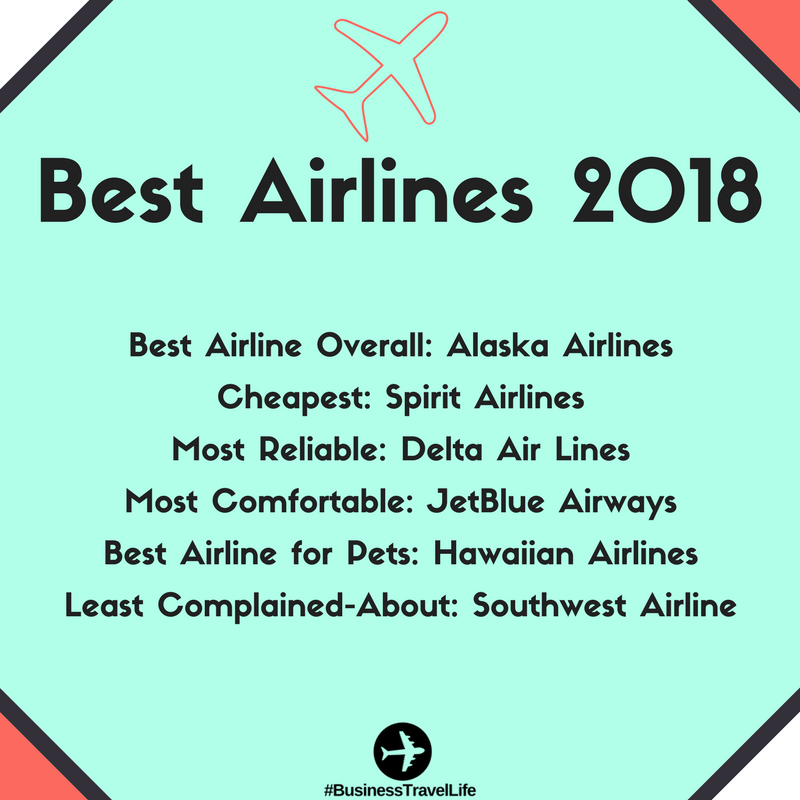 WalletHub compared the 9 largest U.S. airlines, plus two regional carriers, in 13 important categories. The categories range from cancellation and delay rates to baggage mishaps and in-flight comfort.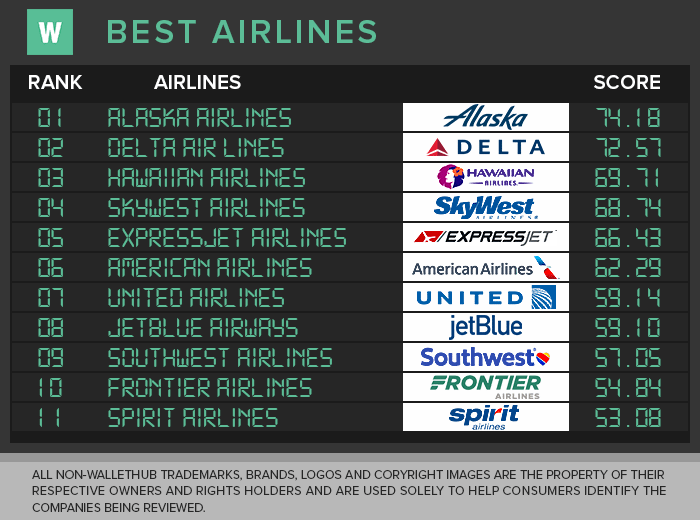 The Best Airline overall is Alaska Airlines. According to 2017 travel trends, the airline was only the fifth most expensed for business travelers in 2017. Alaska Airlines also acquired Virgin American Airlines in 2017.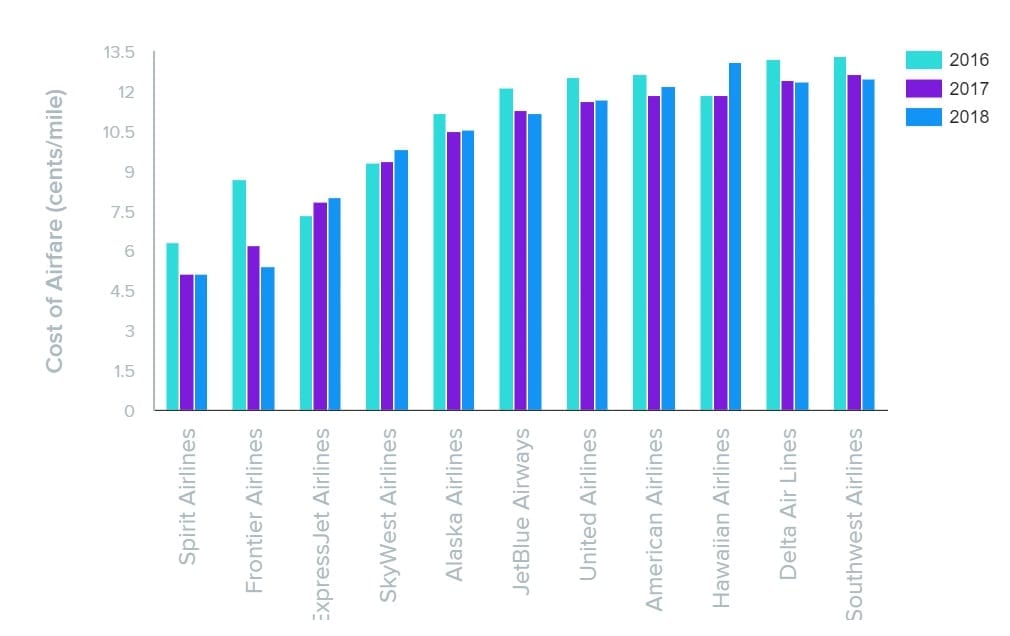 The cheapest airline to fly in 2018 is Spirit Airlines. Watch out for additional fees when traveling on Spirit Airlines. The airline infamously charges extra for just about everything including bags, seats, and drinks in flight.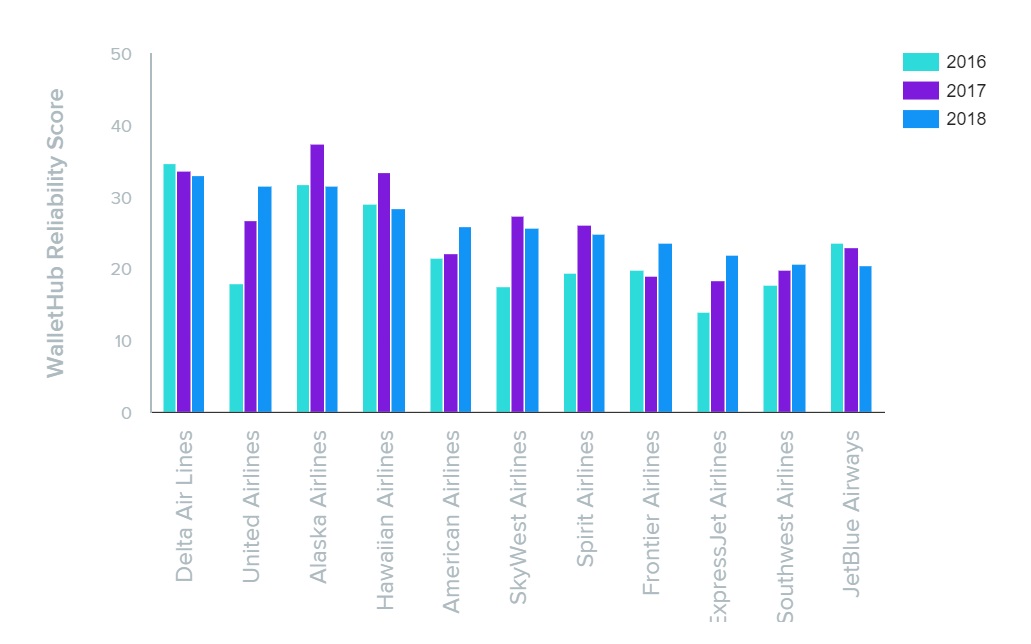 The most reliable airline to fly in 2018 is Delta Air Lines. Delta Air Lines has the lowest rate of cancellations, delays, mishandled luggage and denied boardings.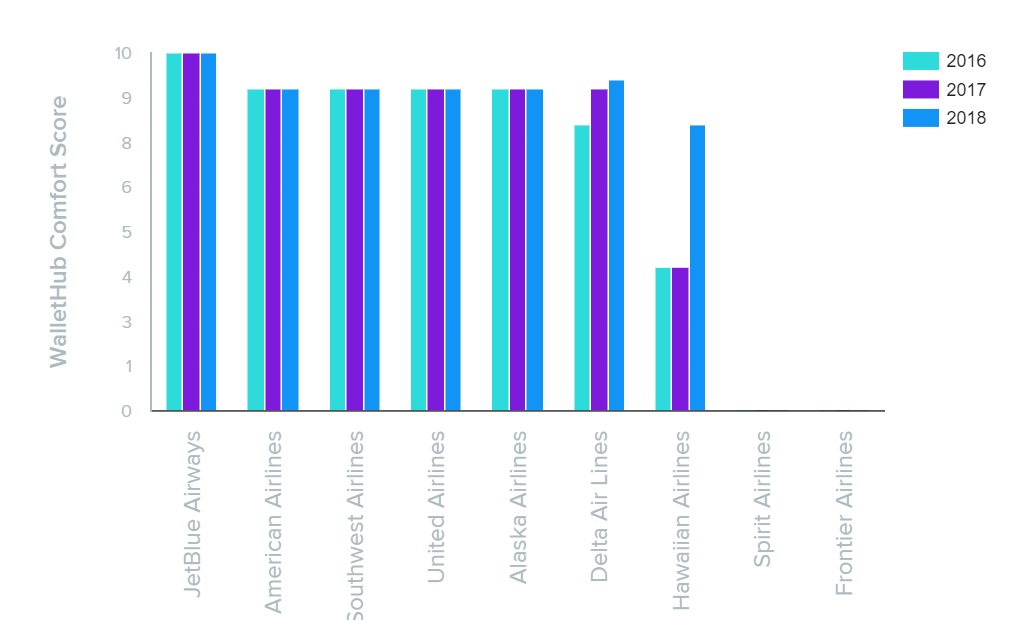 The most comfortable airline to fly in 2018 is JetBlue Airways. JetBlue leads the pack in terms of in-flight experience, likely due to all the amenities included in the price of the airline ticket. JetBlue offers free Wi-Fi, extra legroom, snacks, and beverages.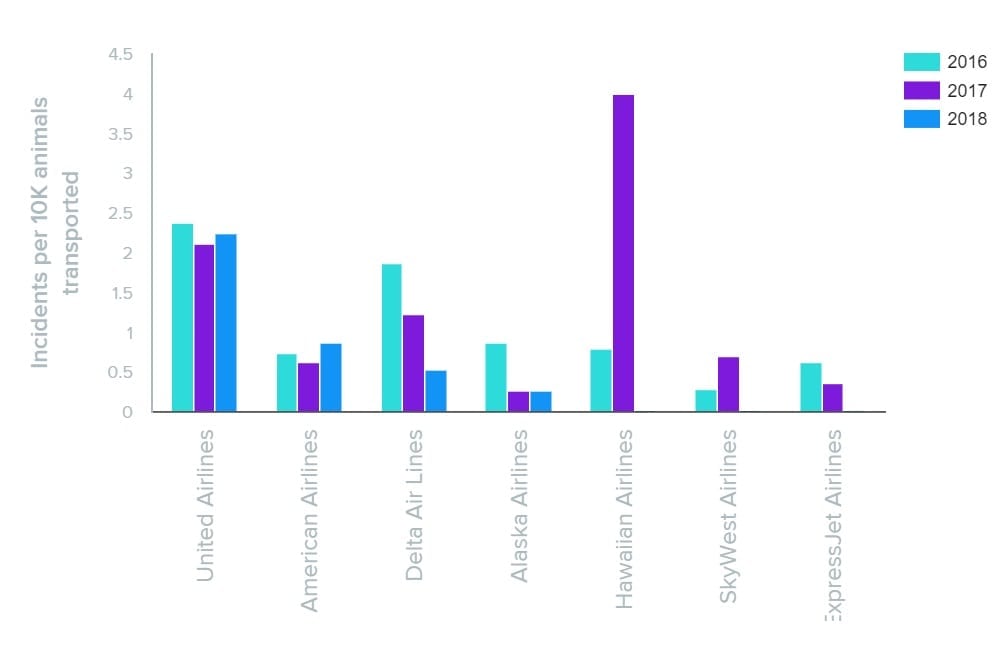 Nearly 1 in 10,000 animals died, got injured or were lost while transported by major U.S. airlines in 2017. While no airlines were incident-free, United and American had the highest incident rates. Frontier, JetBlue, Southwest, and Spirit do not transport animals.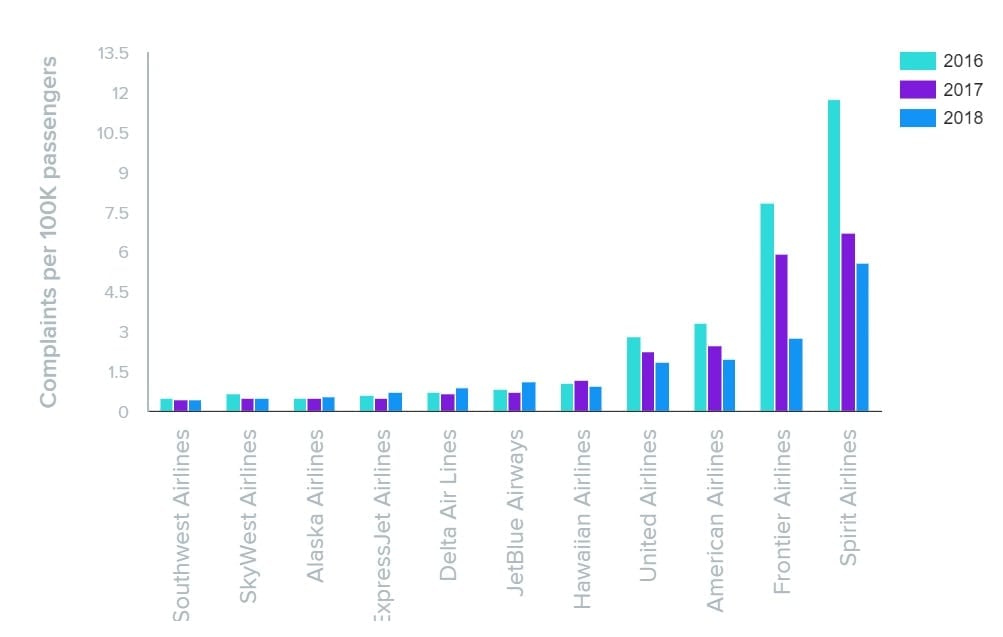 The airline with the highest level of customer satisfaction is Southwest Airlines. The airline had the industry's lowest consumer-complaint rate in 2017, while Frontier and Spirit had the highest complaint rates by far.
What is your favorite airline? Please comment below!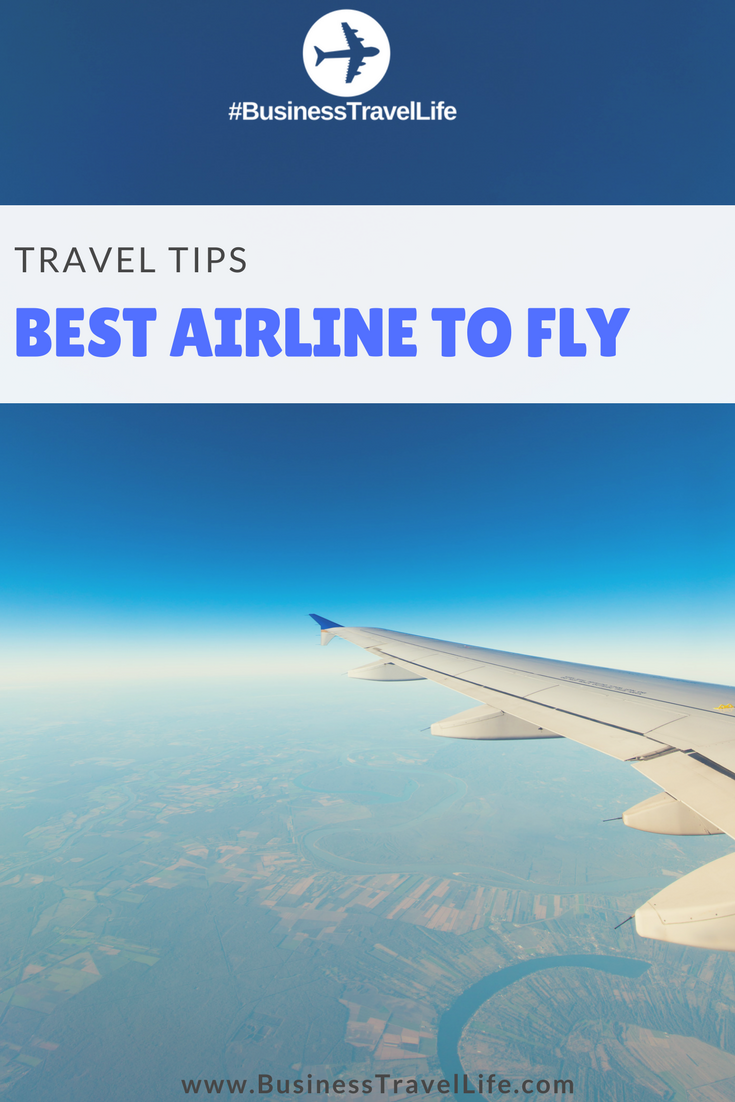 Business Travel Life
Business Travel Life is an online resource supporting the road warrior lifestyle. We give business travelers the tools they need to maintain their wellness and productivity when traveling. The topics we cover include business travel tips, travel workouts, healthy travel hacks, travel products, general travel tips, and industry trends. Our goal is to make business travel a healthier experience – and to make healthy travel practices more accessible to all road warriors.