LALA Yogurt Smoothies are a great way for busy professionals to get nutrition on the go!
Most business travelers will agree; a sit-down breakfast is often the first ritual to be sacrificed when it comes to busy mornings. Whether heading to the airport, catching a train, or navigating your way through a new city, grab-and-go breakfast is often the most realistic breakfast option. Unfortunately, most grab-and-go options involve items that are often sugary and unhealthy like a pastry.
I recently spent a week on the road, and by on the road, I mean driving all over the state of Kansas. Grab-and-go breakfast for me often includes yogurt. But, after a few epic fails in the car eating yogurt, I no longer trust myself to eat yogurt while driving (much to the relief of rental car cleaners and my dry cleaner).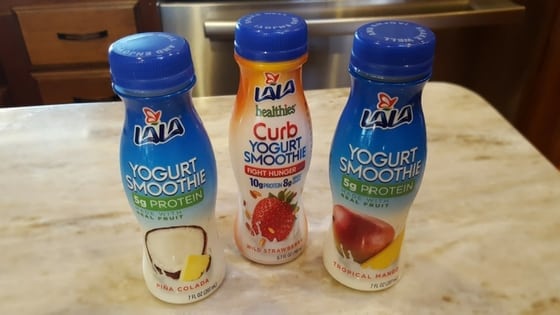 You can imagine how excited I was that LALA Yogurt Smoothies sent me three bottles to try. LALA is made with real fruit, and because it is drinkable, there is no need for a spoon. Even better, the smoothies have 5-12 grams of protein, depending on which type you choose.
I enjoyed all three flavors that LALA sent to me, but my favorite was the Pina Colada. It was like a party in my mouth and made we wish I was on the beach instead of in Kansas.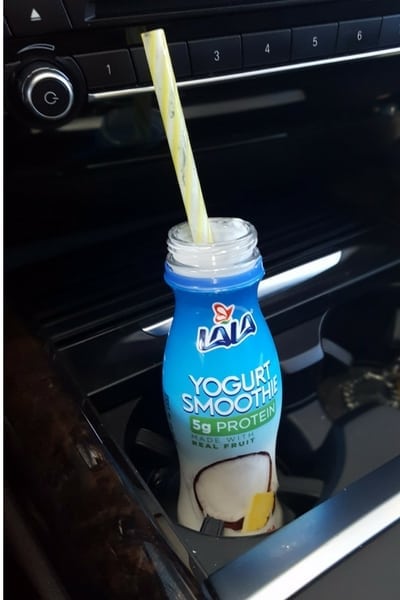 I also tried the Curb Wild Strawberry. With whole grain oats blended in, Curb Wild Strawberry has 3g of fiber and 10g of protein. Curb is a well-balanced grab-and-go option for road warriors.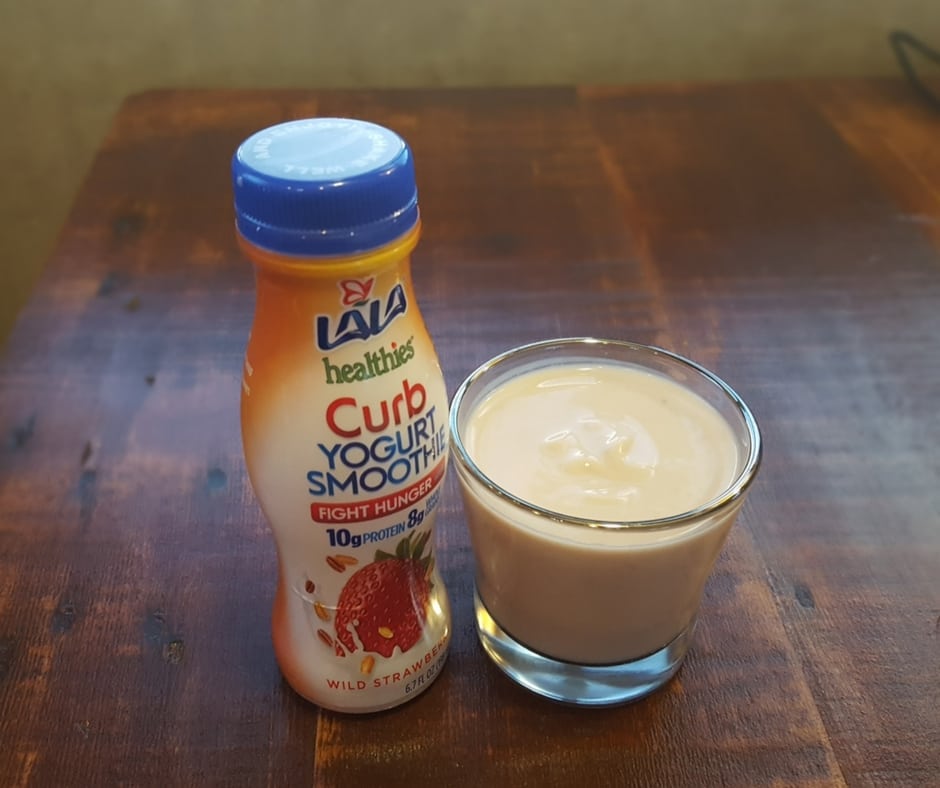 The grab-and-go breakfast is easier and healthier than ever, thanks to LALA Yogurt Smoothies. LALA is a convenient way to start your day on a nutritious path. I almost forgot to mention, LALA is a great source of calcium and Vitamins A & D, which are all really important nutrients for busy road warriors to stay healthy on the go.
Are you ready to throw the pastries out the window and give LALA Yogurt Smoothies a try?
Go to LALAFoods.com to find LALA Yogurt Smoothies near you
This is a sponsored conversation written by me on behalf of LALA Yogurt Smoothies. The opinions and text are all mine.
Business Travel Life
Business Travel Life is an online resource supporting the road warrior lifestyle. We give business travelers the tools they need to maintain their wellness and productivity when traveling. The topics we cover include business travel tips, travel workouts, healthy travel hacks, travel products, general travel tips, and industry trends. Our goal is to make business travel a healthier experience – and to make healthy travel practices more accessible to all road warriors.