Document Your Travels With Better Photos and Videos
Living a life on-the-go with a packed schedule can be tiring, but you can make the most of your business travel and unlock your creativity by packing a camera to document your trip.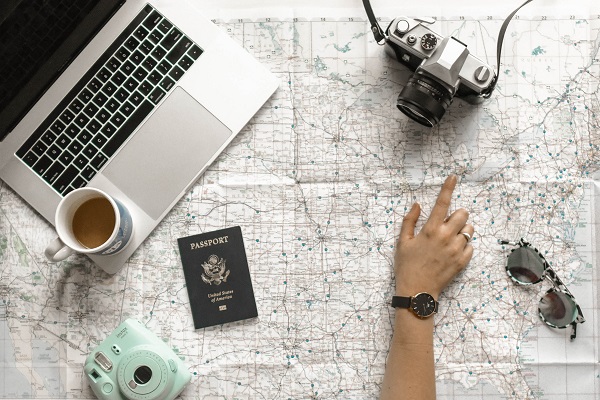 Frequent business travel is a great opportunity to practice your photography skills. You're surrounded by various subjects and themes to work with. The ever-changing surroundings will teach you to adapt to different situations. Take advantage of the endless opportunities to unleash your creative side by forgoing your phone camera and packing a real camera.
Still not convinced it is worth the extra weight to bring a bag? Here are some ways that you can document your travels with photo and video.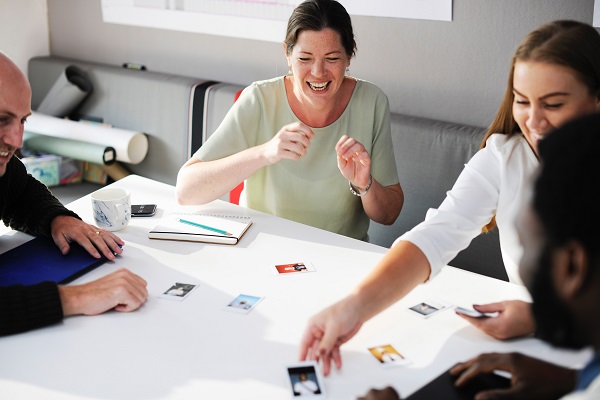 Become A Story Teller
Rich experiences allow us to be able to share amusing and inspiring stories with others. However, telling these stories through photos, videos, and blogs is no easy feat. Reading about photography and vlogging can help widen your understanding of the craft, but we often learn more through practice than theory.
It takes time and dedication to become skilled at taking and editing photos. That's why you need to take every opportunity to practice.
A business trip is a perfect opportunity to practice your photography skills because you have plenty of new sights to document. Don't be afraid to put in some time and effort to indulge your artistic side during business trips. The fact is that these skills can be helpful for anyone who wants to improve their creativity. You might even be able to apply some of these skills at work.
Practice Makes Perfect
The varied environment during work-related travel is the perfect condition for you to practice new skills. Here are some basic tips for taking and editing photos on the go.
Take only one picture at a time to learn how to compose images that tell a specific story. Learn how to capture the right images instead of being trigger-happy when taking photos.
Set your camera to manual so that you'll learn how to blend the aperture, shutter speed, and ISO. Rely on your instincts when estimating the amount of light needed to capture clear images. This also helps you learn how to use lighting to your advantage.
Find ordinary locations for your shoots and try to turn them into magnificent shots. This challenges your creativity and imagination. Use whatever tools you have at your disposal to make a simple photo more interesting.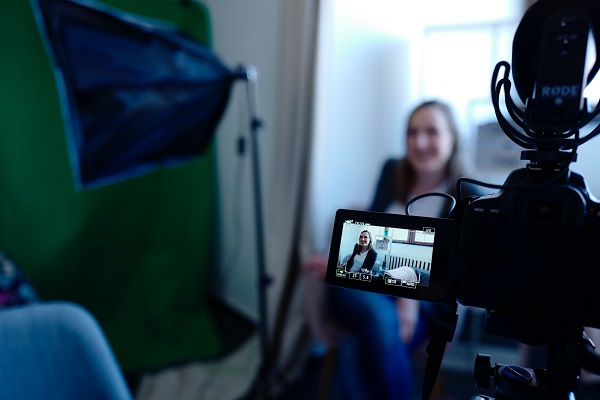 Vlogging
Interesting in the documenting your travels with video? Vlogging is blogging with video. Here are some tips and ideas to make interesting travel videos.
Make a summary video to conclude each day of your trip. Try to make the story interesting even if you've had a bad day. Practicing this on a daily basis helps you tell compelling stories even if there's not much to talk about.
Vlog during an actual business event. Come up with on-the-fly gimmicks to make the video livelier. The beauty of vlogs is that they transport the audience into your experience through the camera. Once you feel that you've become comfortable with these practice routines, it's time to take on some challenges to test your limits.
Create stories related to your company without mentioning or showing the company name.
Make a report about a business event using only photos and videos.
Tell a story about how interesting and exciting your business trip was using images and clips that are work-related.
How To Improve the Quality of Your Video Stories
If you've started vlogging regularly, it might be time for you to look for the best mirrorless camera for video. Upgrading your equipment can drastically improve the quality of your visuals and open up new ways to tell stories.
Editing and post-processing are also skills that will come in handy if you want to improve the quality of your photos and videos. It may be a good idea to learn color grading so that your footage can transform into professional-quality promotional materials.
Business photography is a unique hobby for frequent flyers. Packing a camera will encourage you to document your trip with photo or video. Creating stories through photos and videos during business trips is an enjoyable pastime that also promotes personal development.
Business Travel Life
Business Travel Life is an online resource supporting the road warrior lifestyle. We give business travelers the tools they need to maintain their wellness and productivity when traveling. The topics we cover include business travel tips, travel workouts, healthy travel hacks, travel products, general travel tips, and industry trends. Our goal is to make business travel a healthier experience – and to make healthy travel practices more accessible to all road warriors.