What can business travelers expect from an Amtrak lounge? We did a little research on the new Metropolitan Lounges to find out.
Lounges are commonly associated with air travel, quiet hideouts for long waits. While you don't have to show up to the Amtrak station two hours before departure, access to an Amtrak lounge can still be a perk. Sometimes, work travel schedules lineup so that there's significant padding on either end of your arrival and departure, or maybe your daily commute home is affected by delays. Either way, an Amtrak lounge is a smart place to which you can retreat during your business travels.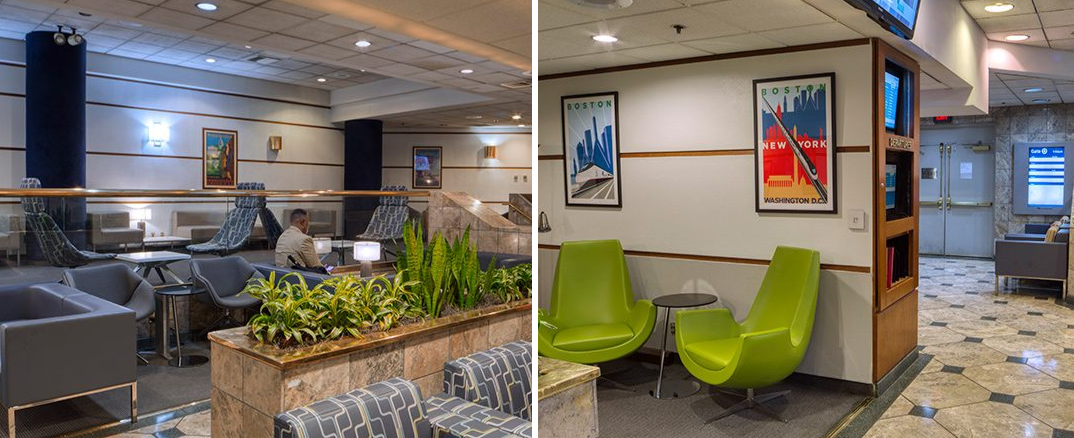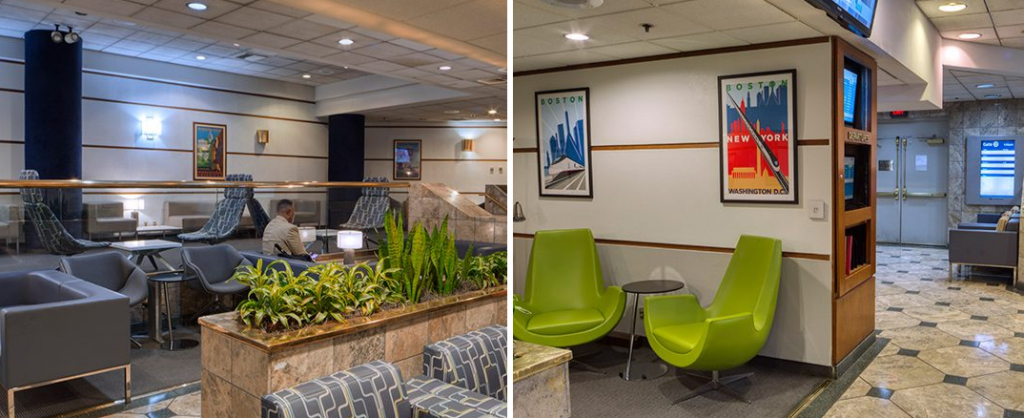 Amenities
Amtrak lounges are currently undergoing a rebrand, with ClubAcela transforming into the more modern Metropolitan Lounges. While the former provided such tried and true amenities as snacks and seating, the latter takes everything up a notch.
Judging by the recent updates to Boston South Station's Amtrak lounge, it sounds like there's a big shift in atmosphere. As strange as it may be to admit, worn seating and unappealing decor can have an impact on how you perceive a place, and, as a byproduct, how comfortable and productive you can be while there. With cozier seats, sleeker bathrooms, better lighting, and other key renovations, the atmosphere in Amtrak's Metropolitan Lounges sound more conducive to settling in, relaxing, and maybe answering an email or two.
As a practical note, there are also updated amenities in keeping with work on the go trends, like meeting rooms, Wifi, and an increase in charging outlets (some of which are incorporated into those new chairs). We also hear there's expanded options from the free food spread, including some alcoholic beverages, a welcome addition since business trips are rarely stress-free.


Accessibility
From rewards memberships to fare types, there are a few ways to access an Amtrak Lounge:
Naturally, Amtrak Guest Rewards members at Select and Select Plus status have access to lounges.
Thanks to a key rewards partnership, United Club members can enter an Amtrak lounge and bring a guest or two.
Same-day travel reservations in Business and First Class, as well as the sleeper cars, have access to most or all lounges (restrictions apply to Business Class ticket holders, who have to purchase passes at some locations — check out the Amtrak site for the fine print).
In Chicago Union Station, anyone not covered by the above can buy a day pass for $25, as of today.
For road warriors, enrolling in a travel loyalty program is an easy and free way to get access to Amtrak lounges and more travel perks. When your program crosses over with others, as is the case with United Club and Amtrak, the opportunities are expanded. After all, if work frequently has you on the tracks (or in the air!), why not get rewarded for it?
Locations
Amtrak lounges are positioned in major U.S. cities (see below), with a number of them already upgraded to Metropolitan status. Hours vary according to the station, but most are open from around 5-6 am until 9-10pm.
Cities with Amtrak Lounges
New York (In 2021, look for a refurbished lounge at Penn Station.)
Boston
Philadelphia
Washington, D.C.
Chicago
Los Angeles
Portland
Amtrak also has what they dub "unstaffed lounges" in Minneapolis, St. Louis, and New Orleans. Presumably, most of the above amenities won't be available without supervision, but if you qualify to enter, you might as well escape the noisy, crowded waiting area.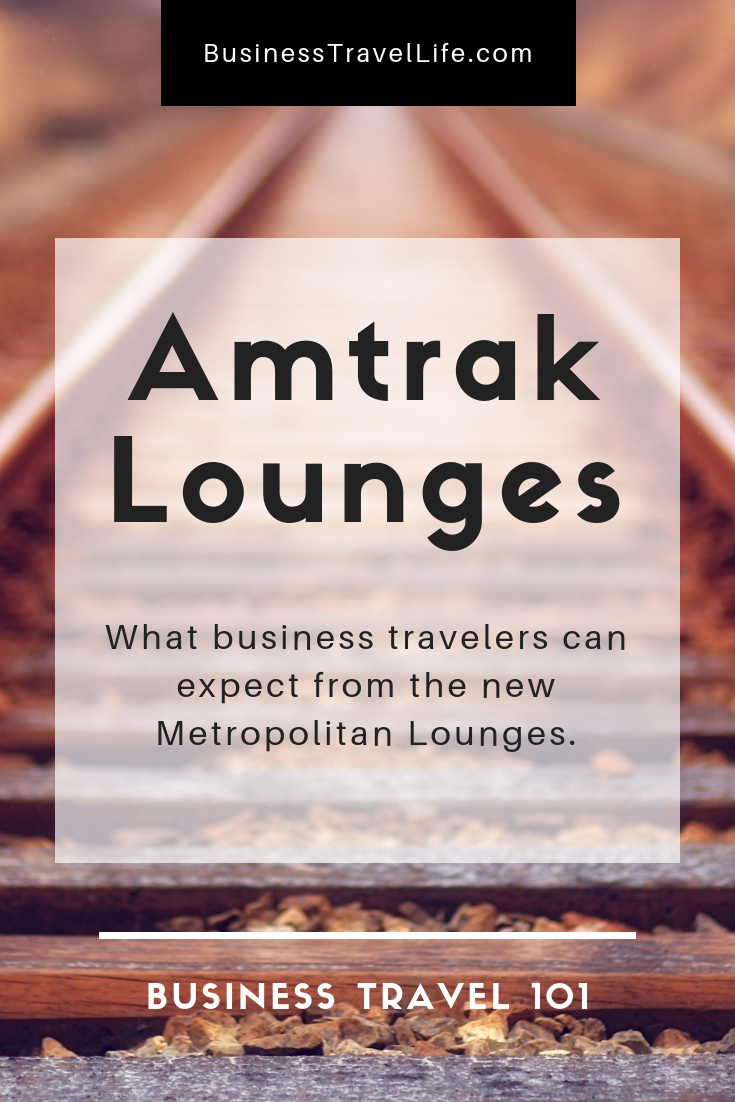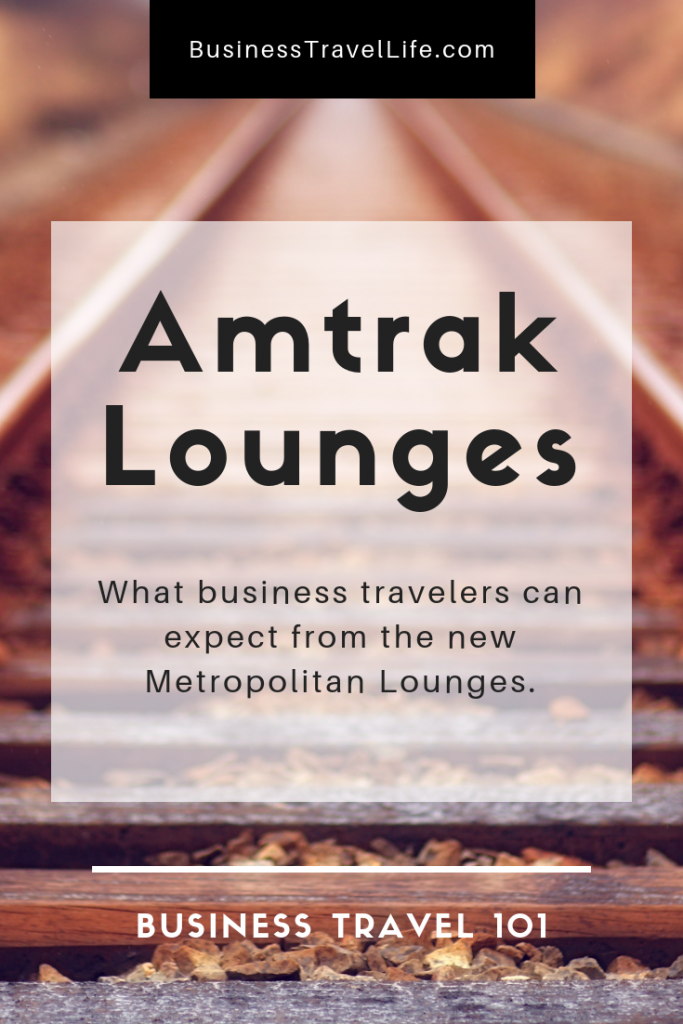 For frequent rail riders, access to Amtrak lounges may make your commute or business travel more relaxing. Of course, you're always weighing cost against benefit, but in cases of free access with a rewards membership, there's not much to second guess.
Have you been in one of Amtrak's new Metropolitan Lounges? Let us know if we missed any cool amenities in the comments below!
Business Travel Life
Business Travel Life is an online resource supporting the road warrior lifestyle. We give business travelers the tools they need to maintain their wellness and productivity when traveling. The topics we cover include business travel tips, travel workouts, healthy travel hacks, travel products, general travel tips, and industry trends. Our goal is to make business travel a healthier experience – and to make healthy travel practices more accessible to all road warriors.