Ever wonder what it's like to have airport lounge access? This United Club guide covers everything from amenities to accessibility for prospective members.
Once you've experienced access to a cozy airport lounge, it's hard to go back. While waiting for flights to depart, many airport-savvy road warriors can be found at lounges like United Club. The United Airlines lounge certainly doesn't disappoint – with complimentary snacks, exclusive Wifi, and more amenities, it's not hard to see why so many business travelers opt for lounge life over gate life.
Benefits
Inside a United Club lounge, members are spoiled with the following key amenities:
Wifi

Printers

Private phone booths at some sites

Food

Cocktails
There are other perks too, like customer service representatives and tips on the surrounding area, but we're aiming straight for the hearts of frazzled work travelers.
Club Wifi beats overloaded airport Wifi any day, and you'll be grateful to have printers and phones handy in case you need them. Plus, free food, cozy lounge seats, and not having to fight for a power outlet at the crowded gate are frequent causes of stress-free experiences. Look it up.
Accessibility
So how do you acquire access to United Club? There are a few options:
Buy a Membership Subscription

: This is the most straightforward way to gain entry to United Club. An annual subscription, your United Club access may even extend to some partner lounges.

Get a MileagePlus Credit Card

: The annual credit card fee gets you lounge access plus a host of other perks.

Purchase a One-Day Pass

: If you're normally up for toughing out the gate wait, but today is not your day, you can easily invest in a one-day pass.

Fare Type:

United Polaris, United Business, and first class passengers on partnered Star Alliance flights might get lounge access for their journey, and possibly even special entry to the

new Polaris lounges

. Each fare has its own terms though, so be sure to explore the

United website

for the fine print.
If the cost of a United Club membership seems steep, there is a way to get a reduced price. For Premier Platinum or Premier 1K members of the United MileagePlus loyalty program, one of the perks is a discounted rate on lounge subscriptions. Alternatively, you can also apply your rewards miles towards a United Club membership.
Where in the World?
With locations around the world, a United Club membership won't go to waste for globe-trotting business travelers. Some U.S. lounge locations include popular airports such as:
Atlanta

Chicago

Dallas

Los Angeles

New York

Philadelphia
For international flights, look out for United Club in places like:
Hong Kong

London

Mexico City

Tokyo
Additionally, United Club members may also have access to some partnered lounges, like those in the Star Alliance network. A few sample locations are:
Barcelona

Lima

Mumbai

Singapore

Tel Aviv

Buenos Aires

Paris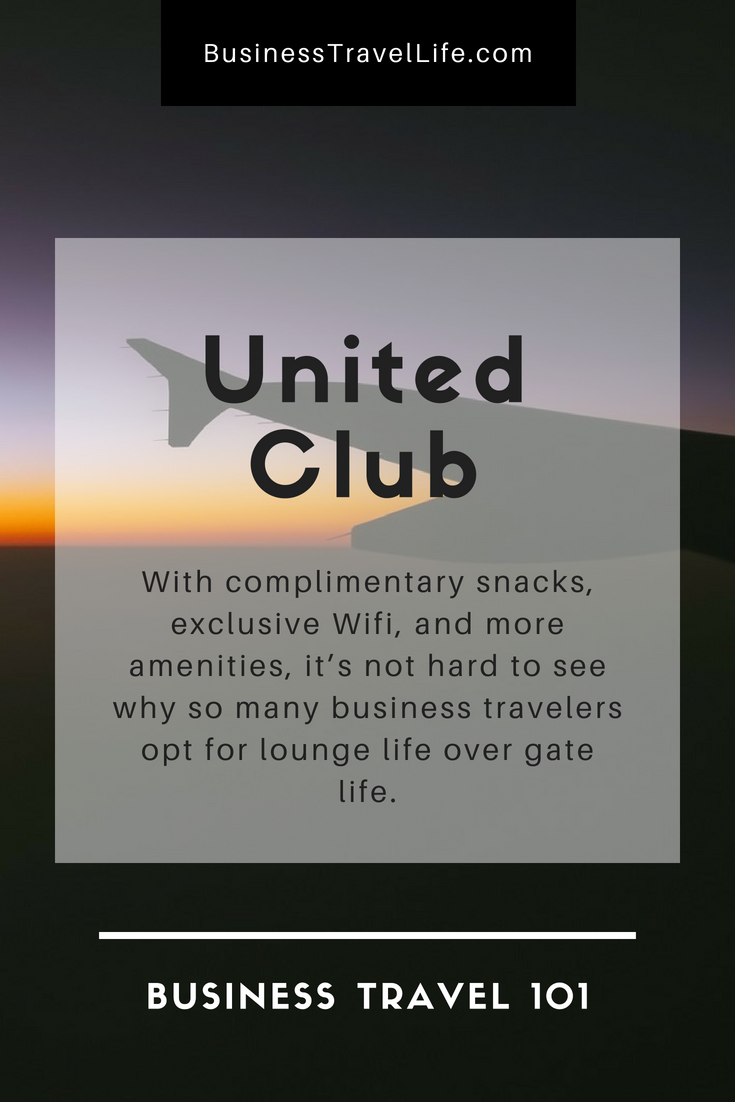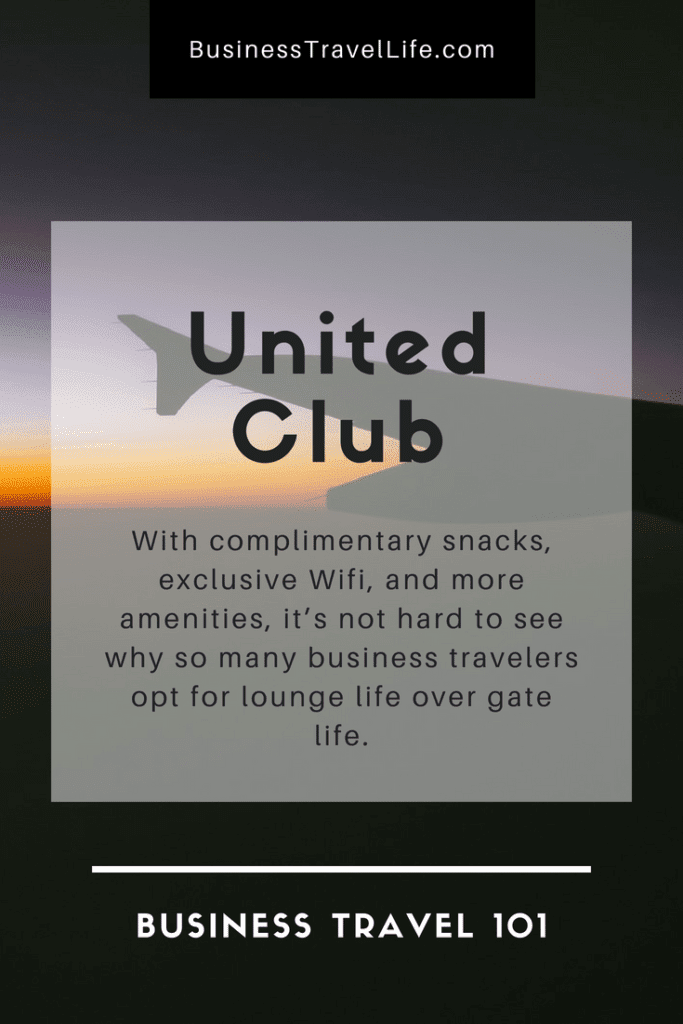 To sum up United Club in a few words: free food, Wifi, and locations worldwide. What else could a road warrior want?
If you've ever been in a United Club lounge, we'd love to hear about it! Tell us what it's like in the comments below.
Business Travel Life
Business Travel Life is an online resource supporting the road warrior lifestyle. We give business travelers the tools they need to maintain their wellness and productivity when traveling. The topics we cover include business travel tips, travel workouts, healthy travel hacks, travel products, general travel tips, and industry trends. Our goal is to make business travel a healthier experience – and to make healthy travel practices more accessible to all road warriors.