Common Business Travel Mistakes For Start-Ups To Avoid
Traveling can be stressful. When it comes to business ventures, the stress is amplified because you aren't traveling with the intention of getting a well-deserved relaxing vacation. While many aspects of travel are out of your control, you can ensure your trip goes smoothly by planning ahead. Save yourself from unnecessary stress by avoiding these common business travel mistakes during your next trip.
Not Creating A Cost-Efficient Travel Budget
Small businesses often make the mistake of not budgeting for business trips correctly. Using a spreadsheet to estimate travel costs, including transportation, lodging, and a daily food budget will prevent overspending. It is really important to communicate the budget with employees who will be traveling so they do not go over budget on accident.
If your estimated trip costs are too high, there are several effective ways that you could reduce your travel costs. Depending on how far you are going, driving may be cheaper than flying. Using discount hotel websites such as hotels.com and hotwire.com may also help with hotel costs. You can save money (and eat healthier) by buying snacks and fresh food at the grocery store instead of eating every meal out.
If your startup or small business is doing a lot of tradeshows, see these 13 money-saving tradeshow tips.
Heading Out Without Tying Up Loose Ends
It can be unquestionably daunting to arrive at your destination only to realize you have left behind important business. If you are the owner of a start-up or a small business, be sure your employees are aware of your travel schedule and the times you will be available to answer questions. Make sure other important business responsibilities have been taken care of such as your accounting, payroll, and legal issues such as trademark basics that will protect your brand on a long-term basis.
Not Planning A Realistic And Detailed Itinerary
It is unrealistic to think you can successfully manage your time on the road without a well-planned itinerary. To avoid disaster, it is important to plan a functional itinerary with specifics of each activity and meeting. This means you should create a functional schedule which includes each detail of your trip such as meals, meetings and drive time.
A detailed itinerary will allow you to focus on your important business obligations rather than worry about how you are managing your time.
Over and Under Packing
Over and under packing is a rookie mistake when it comes to business travel. Use the itinerary you created to plan your outfits and pack accordingly. It is also a good idea to check the weather before you pack. Plan outfits that are easy to pack and keep wrinkle-free. If you plan to work out, bring workout clothes and a pair of athletic shoes.
Overpacking will lead to bringing a larger suitcase than you need (which may cost more money if you have to check your bag) and underpacking may have you buying things you need on the road. Planning ahead to pack exactly what you need will save you time and money during your trip.
Business Travel Packing Resources:
Scheduling The Shortest Trip Possible
This common mistake is made with the idea of savings in mind; both money and time. Even though your intentions may be logical, the possibility of not having enough time to take care of your business obligations while you are away is a detrimental mistake. Instead, create your itinerary before you book your trip. Make sure you give yourself enough time to get to the airport after your meetings. More importantly, give yourself a buffer after meetings, so if an important meeting runs over you do not have to leave before it is over.
What are common business travel mistakes have you learned from? Please comment below!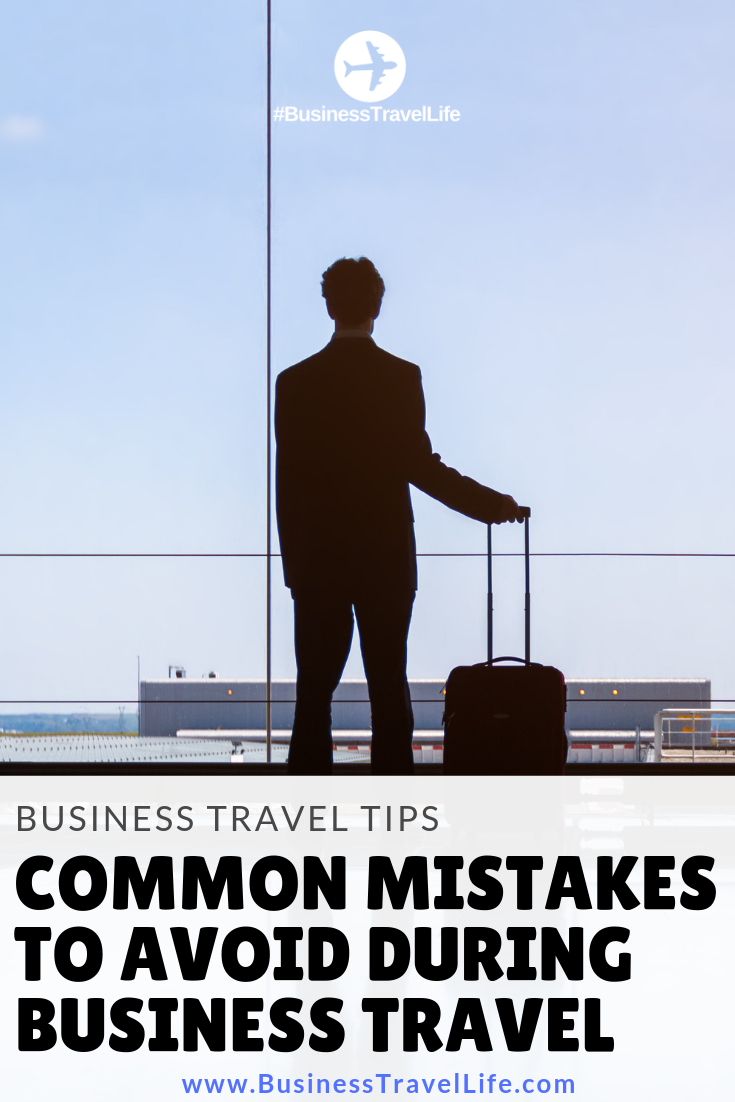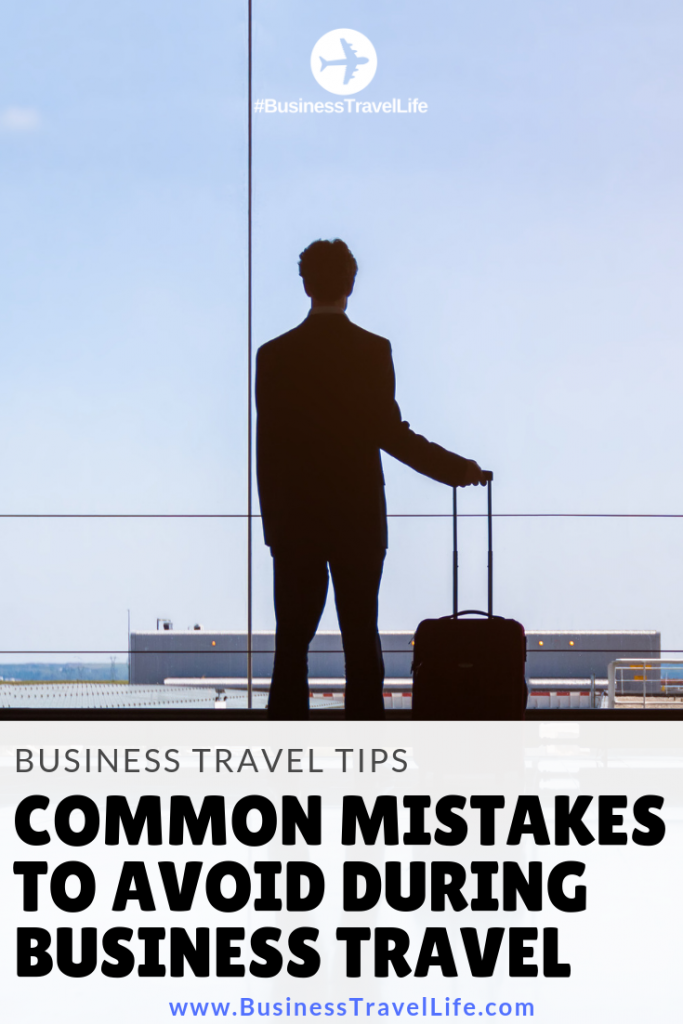 Business Travel Life
Business Travel Life is an online resource supporting the road warrior lifestyle. We give business travelers the tools they need to maintain their wellness and productivity when traveling. The topics we cover include business travel tips, travel workouts, healthy travel hacks, travel products, general travel tips, and industry trends. Our goal is to make business travel a healthier experience – and to make healthy travel practices more accessible to all road warriors.