How to Keep Your Clothes Wrinkle Free During Travel
Wrinkles happen to the best of us, especially those of us who spend a large portion of our time living out of a suitcase. We've all been there, long days of travel that lead to us unpacking bags only to find our freshly pressed laundry is no longer looking so neat. So here are your seven insider tips on how to keep your clothes looking their best, both in and out of the suitcase.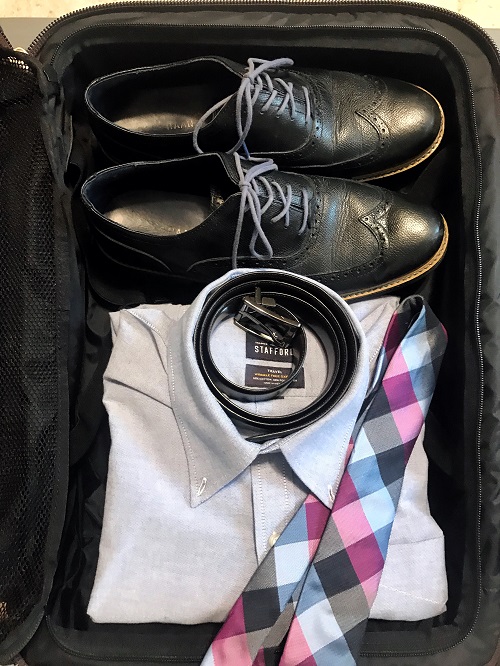 1. Collar…meet belt If you're traveling for business with a collared shirt chances are you'll also be wearing a belt. Fold your shirt normally and place a tightly wrapped belt in the collar allowing it to expand to help the collar keep its shape.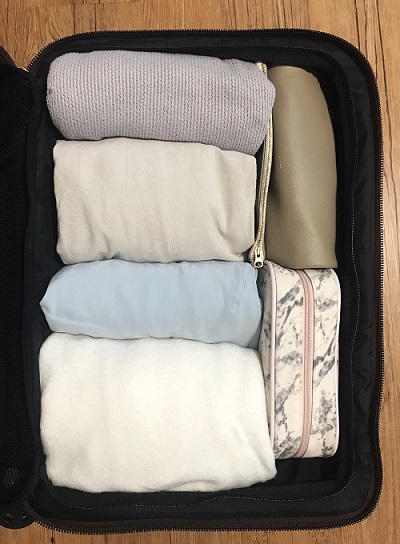 2. On a Roll Roll your clothes! You've heard that it helps save space by now but it can also help you with those wrinkles later! Rolling your clothes leads to softer creases that are easier to get out with some of the other useful tips!
3. Let's get steamy Travel with a mini steamer. I used to roll my eyes at friends and colleagues who had one, muttering on about how it was a waste of space. Until I tried one.
For my business trips where I need to look extra pressed I've always got my mini steam on standby.
If you don't want to commit to loosing that precious luggage space space, ask the front desk of your hotel if they have one you can borrow! Hyatt's always have a mini steamer option in their "borrow" kit!
4. Shower with your clothes…off  Yup, mom showed us this trick as kids. Take those clothes throw them on a hanger and let them steam with you as you shower! For extra strength wrinkle release you can splash a little water on the more stubborn wrinkles and watch them melt away.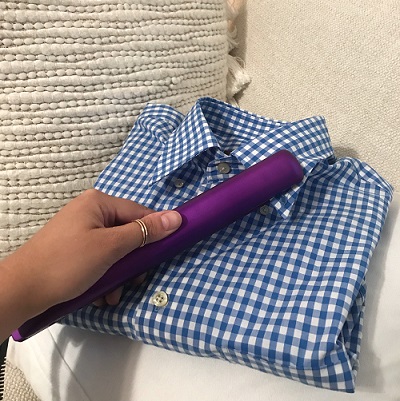 5. The straight and narrow Ladies, that hair straightener you can't travel without? It's good for more than just your hair. Straighteners on a low setting are perfect for ironing out hemlines, collars, or those stubborn button downs that never want to lay perfectly flat.
6. Blow outs aren't just for your hair Don't have a straightener but always wanted to put that hotel hair dryer to use? Now's your chance. Dampen problem areas with a wash cloth and let the hair dryer do the rest of the work. Instant wrinkle spot treatment.
7. Ready, spritz, release Try a wrinkle releaser, Downy makes a great one that also leaves you with that clean laundry scent. Just spray on problem areas and hang dry. Bonus points if you also use the shower method for twice the impact!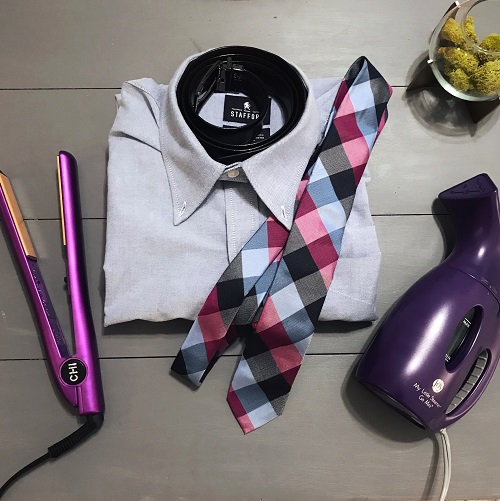 With these seven essential tips you'll be wrinkle free and ready for anything that business travel life has to throw your way! Remember you can use each wrinkle free travel tip on its own or double up for maximum impact. For my fellow road warriors out there be sure to let me know how these work for you in the comments. And if you have any wrinkle free travel tricks of your own, let me know down below!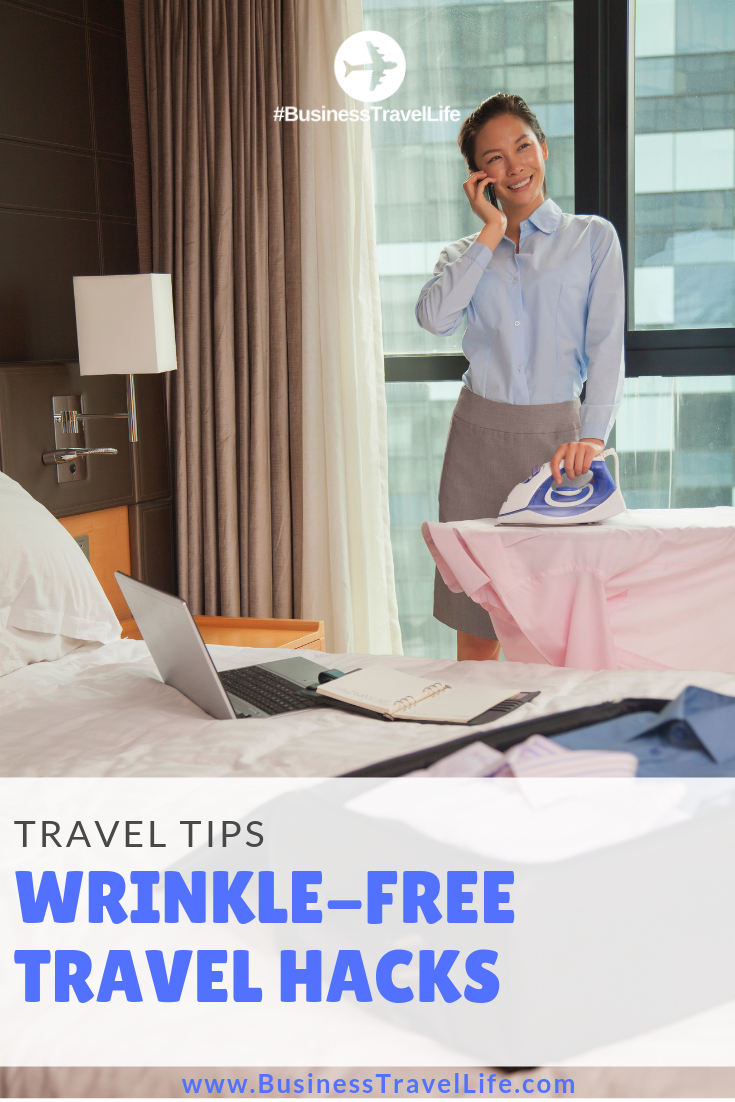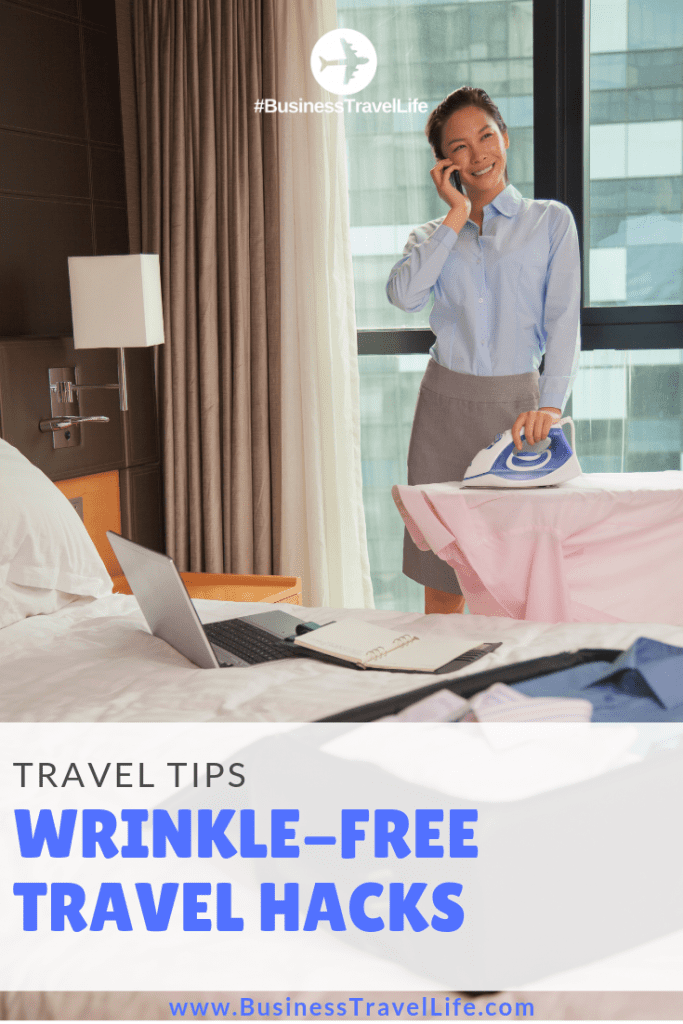 Business Travel Life
Business Travel Life is an online resource supporting the road warrior lifestyle. We give business travelers the tools they need to maintain their wellness and productivity when traveling. The topics we cover include business travel tips, travel workouts, healthy travel hacks, travel products, general travel tips, and industry trends. Our goal is to make business travel a healthier experience – and to make healthy travel practices more accessible to all road warriors.