The Jia Collection of reversible clothing for professional women makes packing for business travel easier than ever.
Like many professional women who live out of a suitcase, I am always looking for a way to pack more efficiently. I am a carry-on only traveler, and to maximize my luggage space, I do my best to mix and match my clothing. I have seen reversible clothing, but have never travel with it, until trying a few reversible outfits from Jia Collection.
The Jia Collection is a brand of reversible clothing for professional women. The style is not only modern and professional, but highly functional. The clothing is made from high-quality fabric, and worth the investment for your work wardrobe.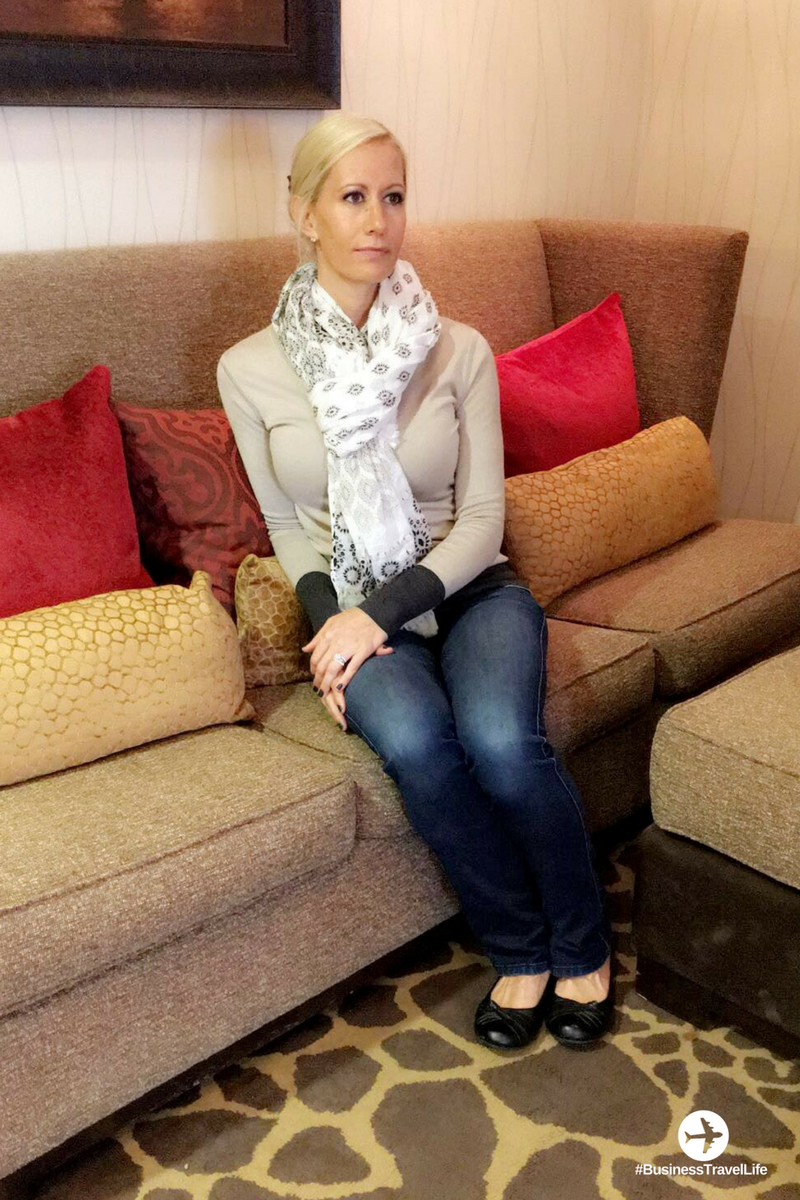 The Founder Jia Li was interviewed in Forbes to discuss her convertible designs. When asked about her collection she said, "My designs are meant to simplify the dressing for modern women by giving more options in each design, enabling women to easily style themselves for different looks and improved efficiency."
Let me tell you, her clothing line absolutely simplifies packing for a business trip. I recently traveled with two Jia Collection dresses and one sweater. I was instantly impressed with the sophisticated design of each piece. The designs are so innovative and versatile; once you reverse the dress, you will have a difficult time knowing which side was meant to be the original side, and which side is the reversible side. The dresses are cleverly designed, and it isn't apparent that the reversible side has a different color scheme or pattern. The wrinkle resistant dresses and sweater were also very easy to pack.
Let me tell you more about each item that I wore.
Danielle Reversible Cardigan Dress
The Danielle Reversible Cardigan Dress is made with 85% silk and 15% cashmere. It can be worn four ways.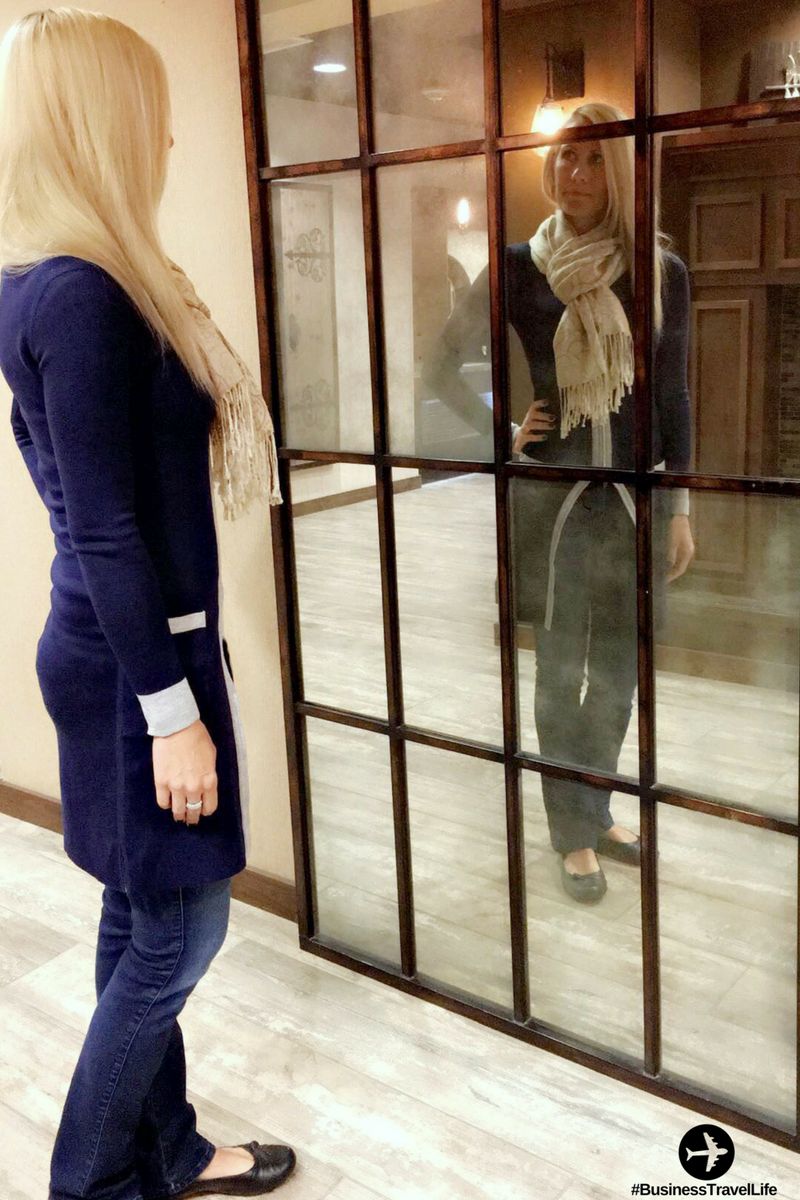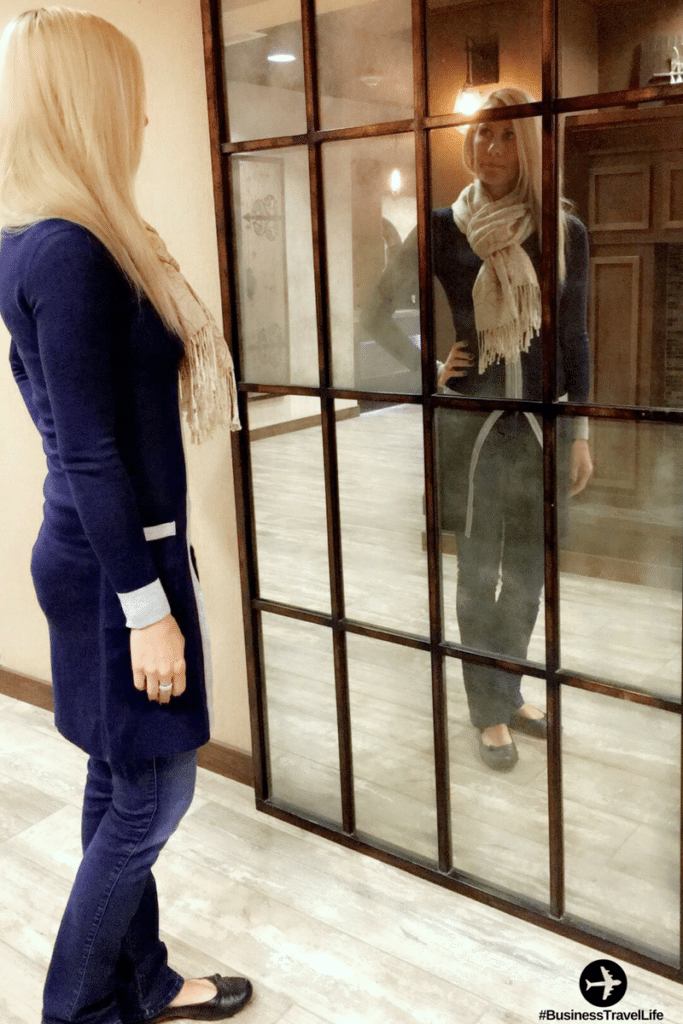 I wore it as a cardigan with jeans one day and with black leggings another day.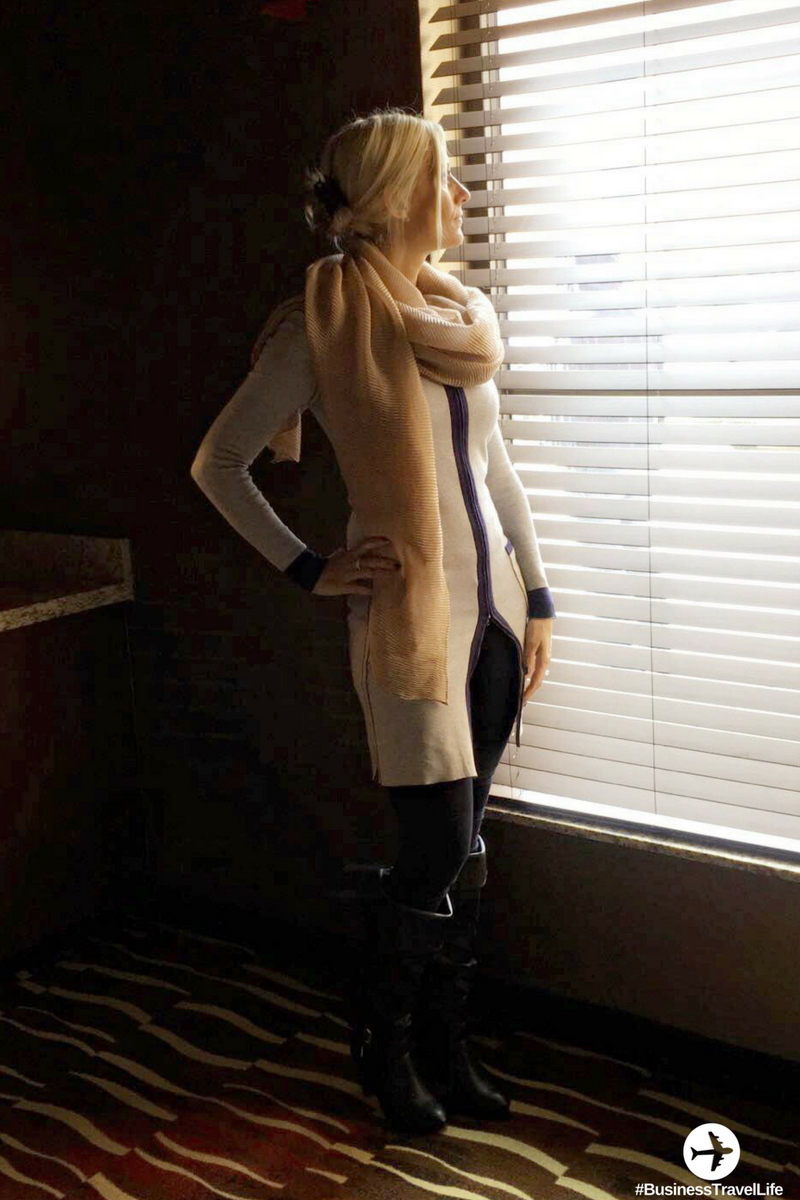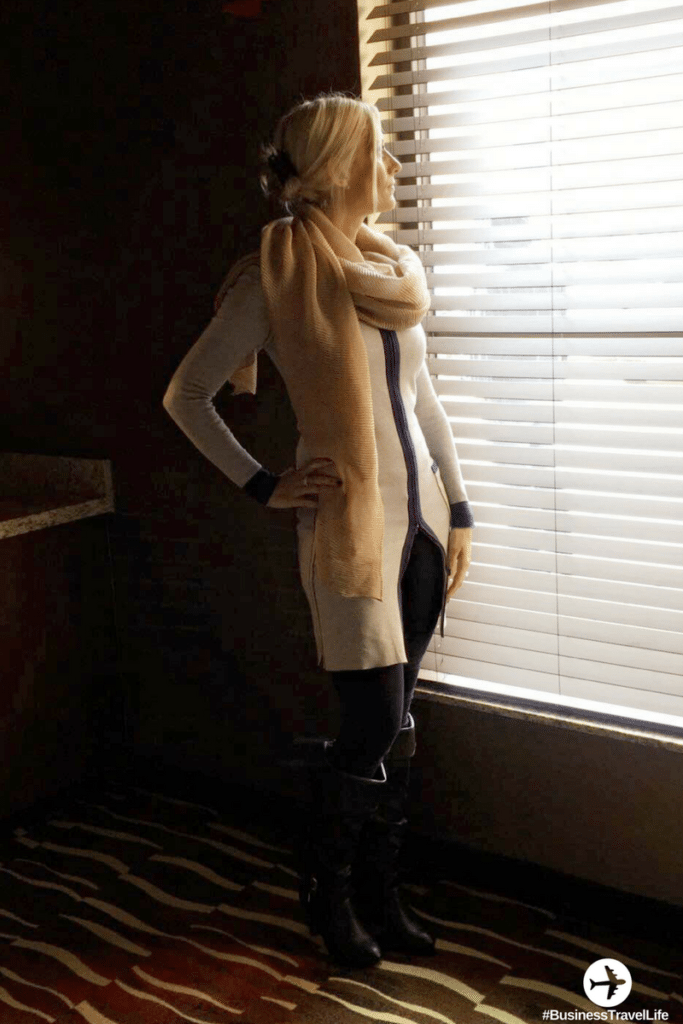 The Danielle also is a stylish dress. As a dress, I wore it with tights and heels one day, and with tall boots another day. So, you could literally pack the Danielle for a three-night trip and wear it in a different way each day. I preferred the navy/gray color, but it is also available in beige/pink and red/black.
Taylor Reversible Pullover Sweater
The Taylor Reversible Pullover Sweater is a must have for your fall/winter wardrobe. This pullover is made with 85% silk and 15% cashmere blend and worth the $190 price tag. The sweater can be worn FOUR ways, yes you read that right- One Sweater, Four Ways!!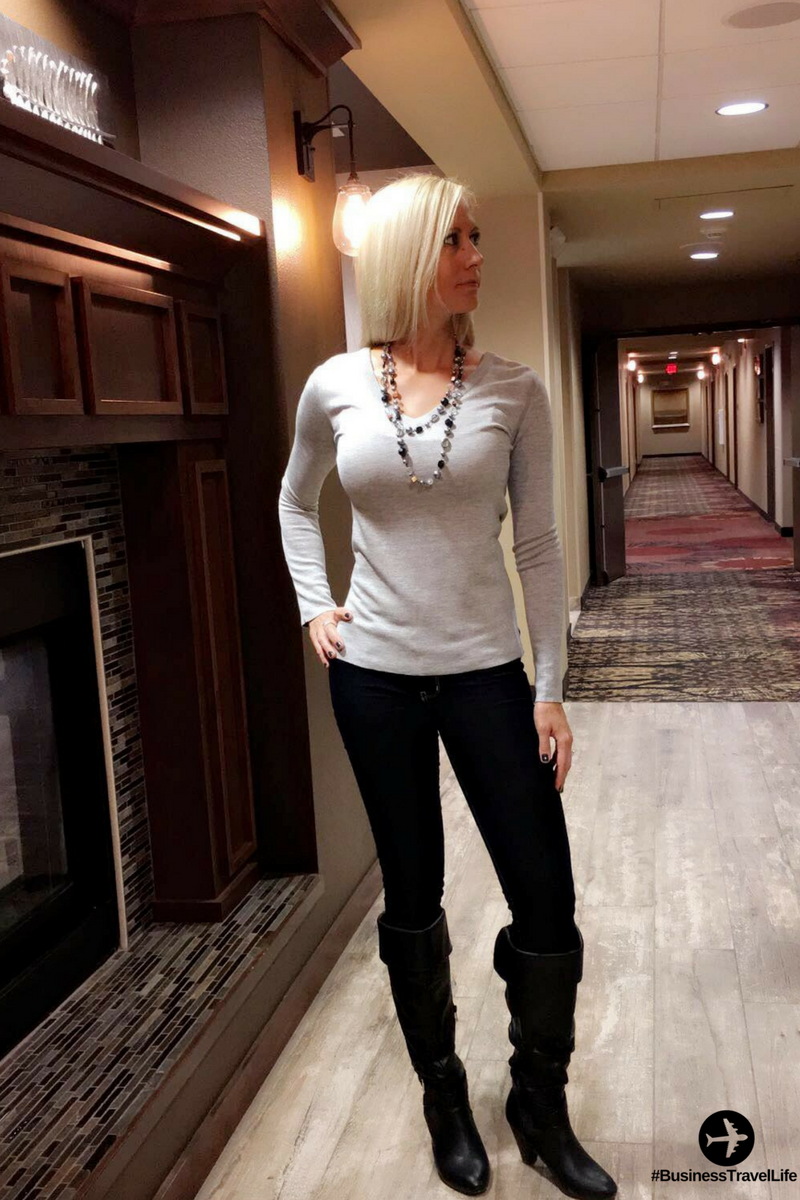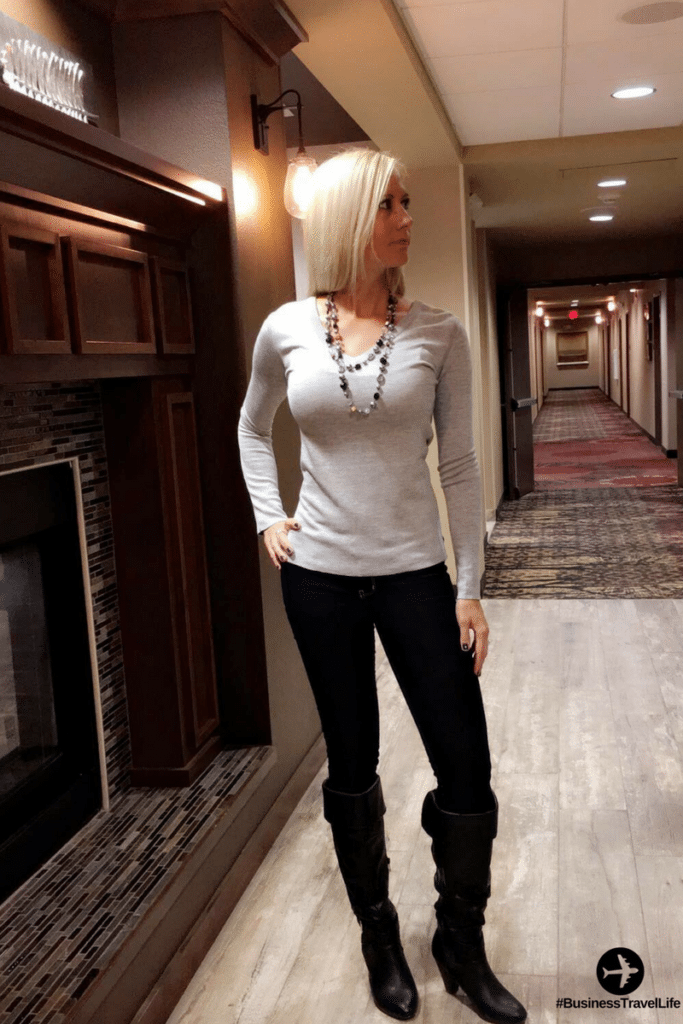 The cleverly designed neckline allows you to wear it as a scoop neck or a v-neck, plus it comes in two completely different colors on each side. As with the Danielle Reversible Cardigan Dress, I prefer the Taylor Reversible Pullover in the gray/beige/charcoal color combination. It is also available in red/charcoal/black combination.
Franka Reversible Long Sleeve Knit-Dress
The Franka Reversible Long Sleeve Knit-Dress was another wonderful piece. I love the style and cut of this dress. Very flattering and professional. The dress is made from a Viscose/Polyester blend. It is a heavy dress and kept me very warm.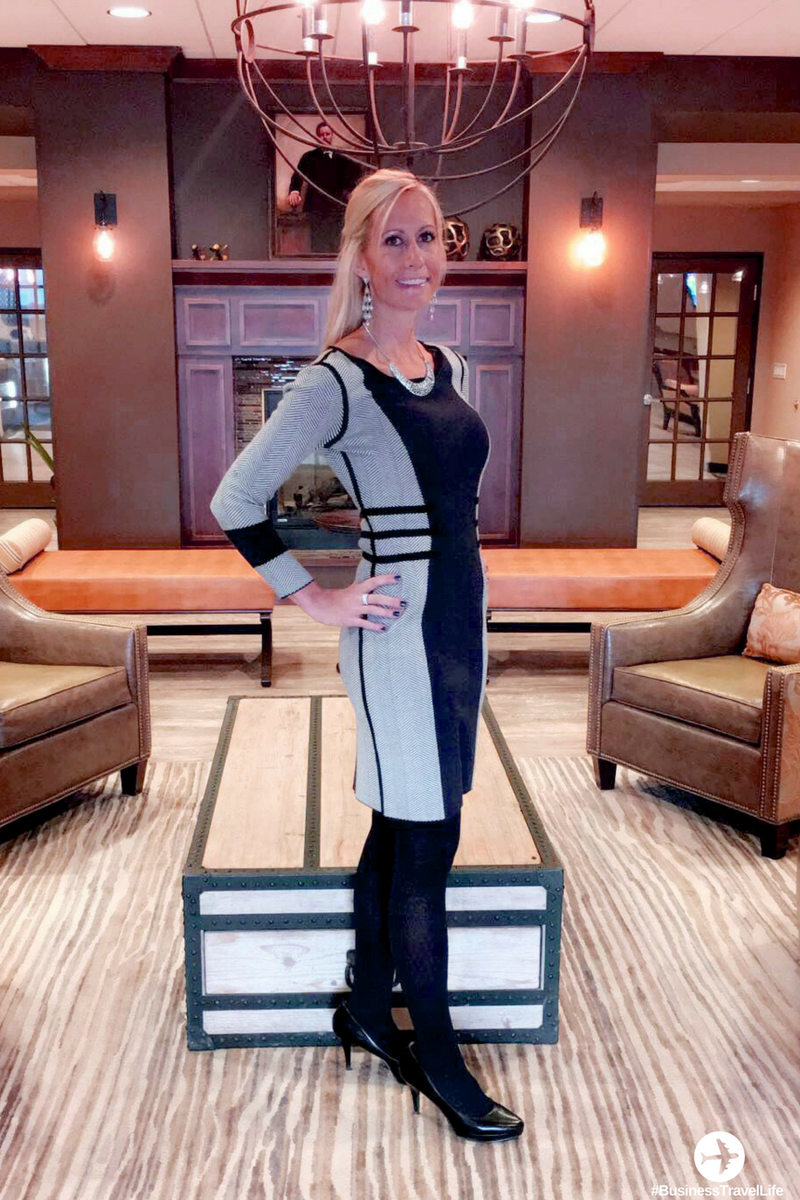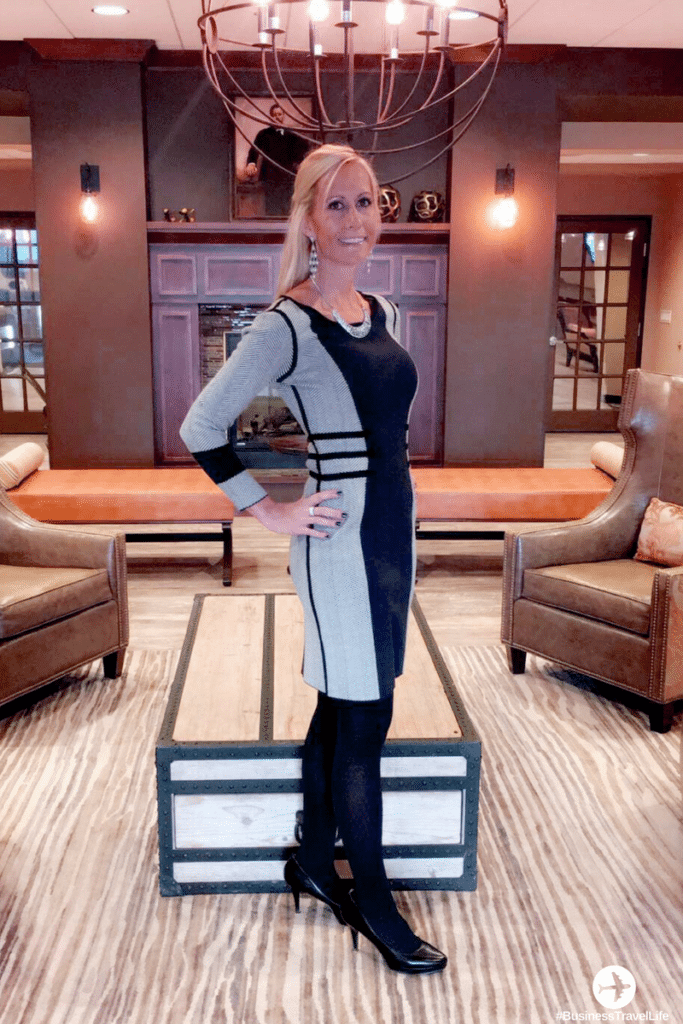 This dress can be worn two ways – the black and gray color combination or gray and white color combination.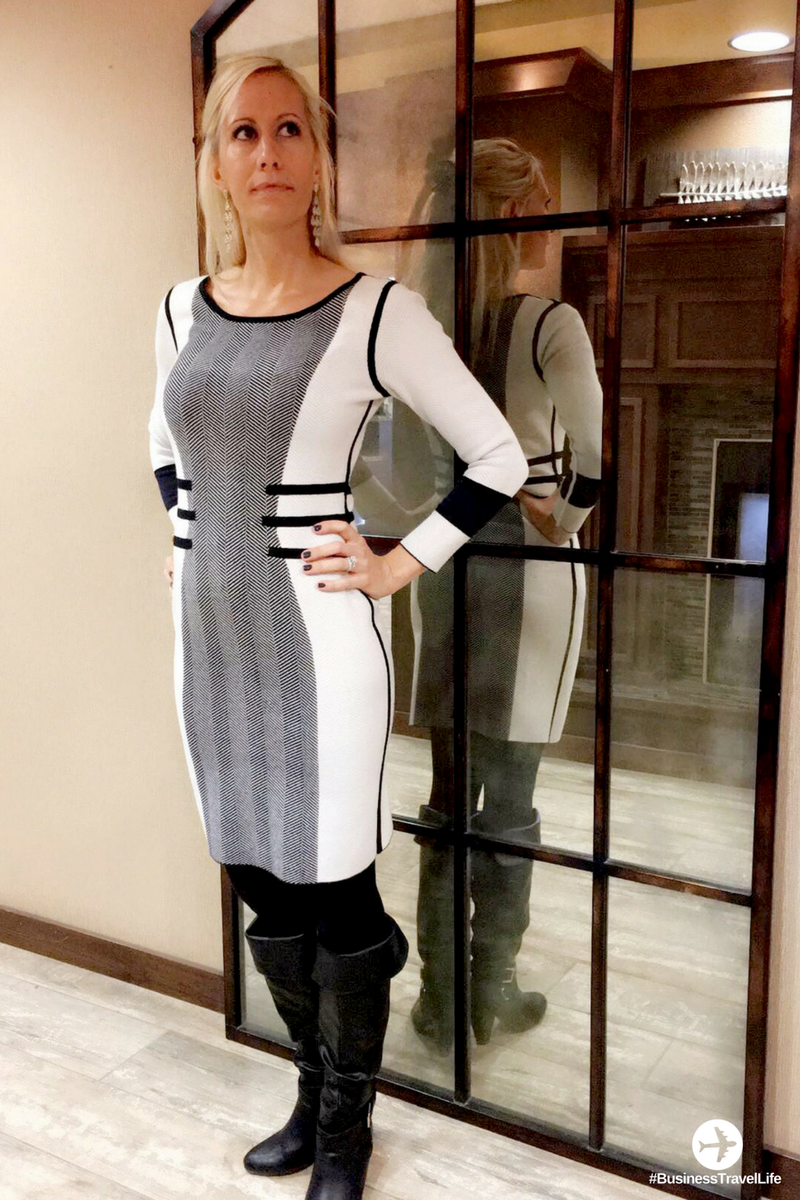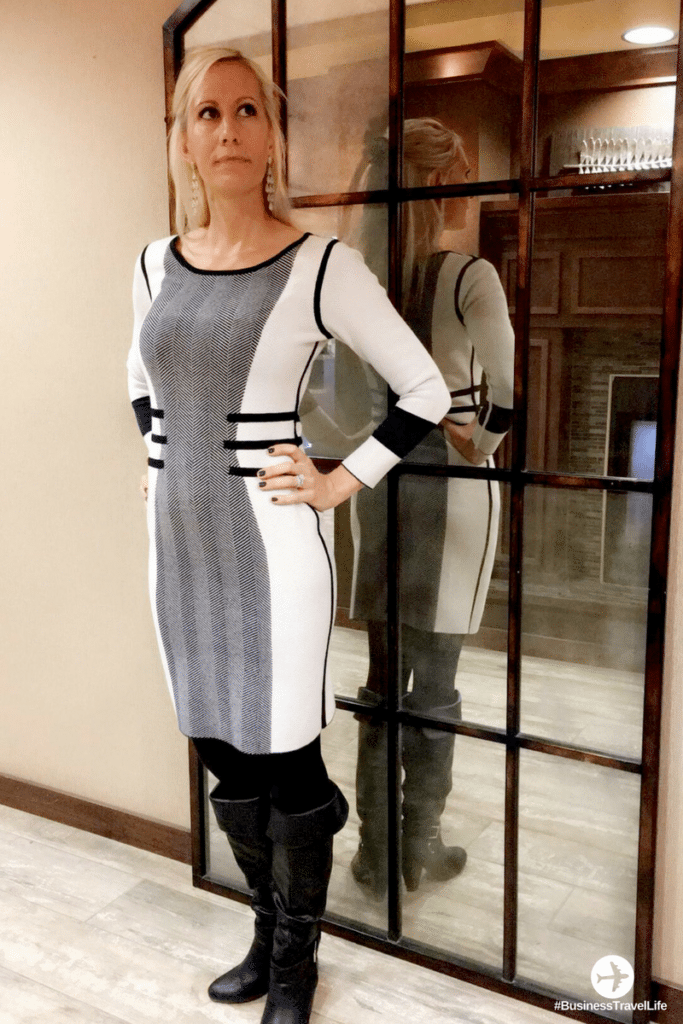 As someone who prefers to manikin shop (see the outfit on the manikin and buy the entire outfit), I was very satisfied with how easy the Jia Collection pieces were to style and accessorize. I love the quality of the clothing and attention to detail in the designs. The Jia Collection is worth the investment, especially when you consider that each item can be worn at least two ways (and most pieces more).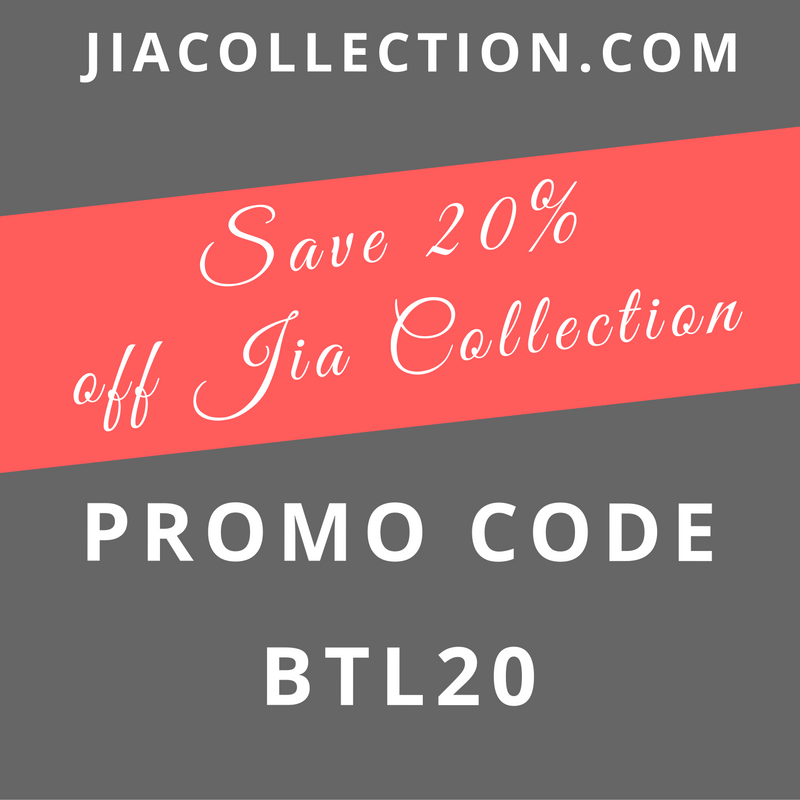 You can save 20% off your next Jia Collection order with promo code BTL20 at checkout.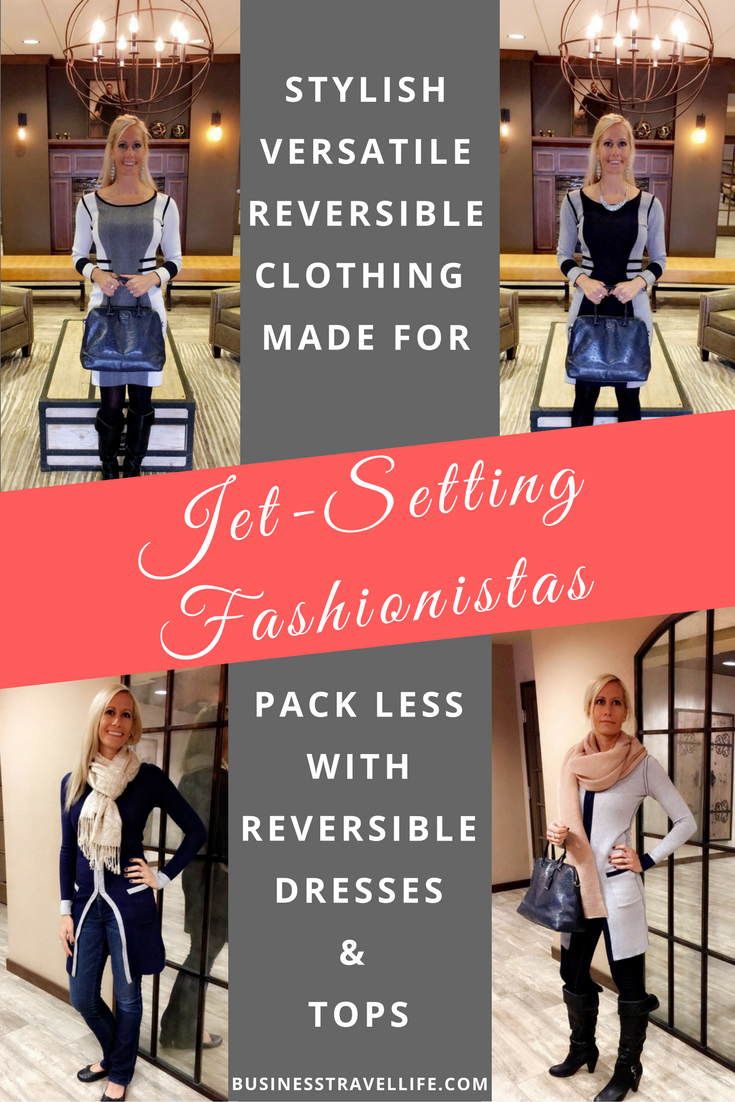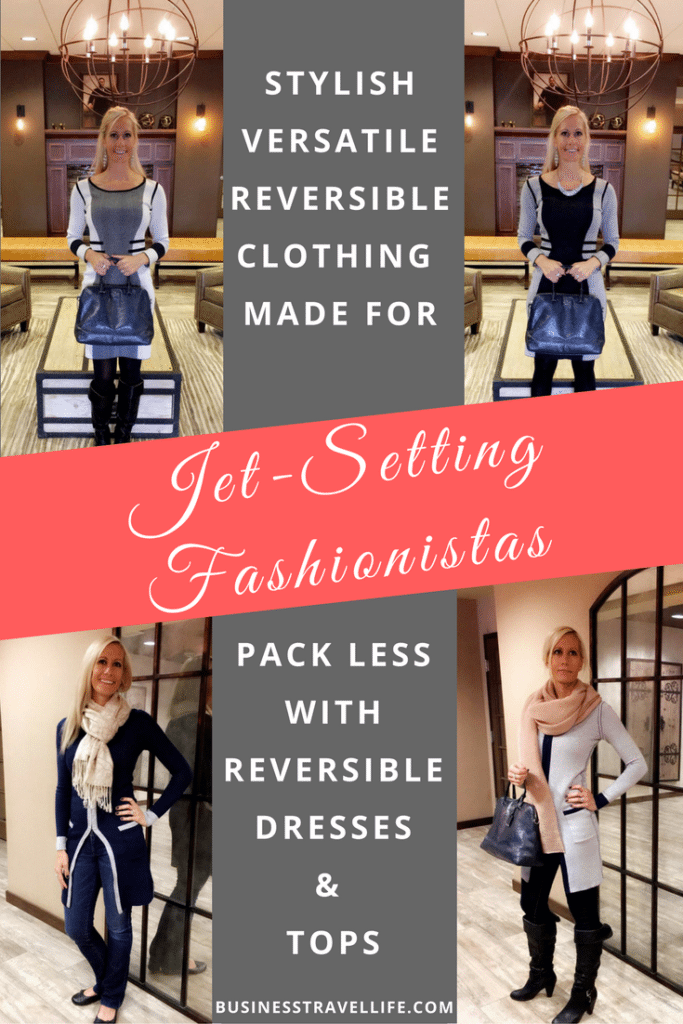 Business Travel Life
Business Travel Life is an online resource supporting the road warrior lifestyle. We give business travelers the tools they need to maintain their wellness and productivity when traveling. The topics we cover include business travel tips, travel workouts, healthy travel hacks, travel products, general travel tips, and industry trends. Our goal is to make business travel a healthier experience – and to make healthy travel practices more accessible to all road warriors.