For your next company work trip, cut costs on your business travel expenses with these small business budgeting tips.
Business travel is often viewed as a luxurious perk for corporate jobs. Getting to escape from one's daily work routine, expense your meals, and retreat to your own hotel room certainly has its charms. But not every company gets to spoil its employees with such benefits. Those of you who work for startups and small businesses know that money can be tight, and from booking accommodation to eating out, you often have to be conscious of what you're spending. Previously, we spoke with Brand Ambassador Sarah Mader, who shared her own experience traveling for work on a budget. Now, we'd like to offer up some small business budgeting tips for lowering your company's business travel expenses.
Cost-Effective Transportation
From traveling to your destination to getting around once you've arrived, business travelers have quite a few options in the transportation department. If the city you're traveling to is accessible by train, opt for a bus instead. Megabus and BoltBus both operate in the U.S. and Canada, with Megabus also running routes in Europe. The ride might be a bit longer, but, similar to airplane flights, Megabus allows you to choose your seats ahead of time. So you can get the aisle, the window, extra legroom, or whatever suits your needs. And with fares as low as $1, I don't think your boss will mind if you splurge on your bus ticket and spend a couple more bucks to get the much sought after front seats.
For companies that have to send their employees by air, booking through Skyscanner or Expedia is one way to cut airfare costs. Both will compare prices across several airlines and deals from other booking sites, presenting you with the cheapest options. But as with any third party booking website, it will cost you to cancel or change your reservation. So if your travel plans aren't absolute, consider booking directly through a low budget airline like Frontier in the U.S. or Ryanair in Europe. You'll have the flexibility to adjust your plans while still paying reduced prices.
Keep in mind, bigger airlines will include a carry-on, personal item, and sometimes even a checked bag with your plane ticket. Low-budget airlines are able to keep their costs so cheap with restricted baggage options. Double check what you're allowed to bring with you and the required dimensions, and pack accordingly.
Once you're at your destination, think twice about renting a car. Before the sharing economy took off, car rentals were a better option than taking a taxi everywhere, and you could always save money by choosing a smaller vehicle or looking for deals. While this is a sure way to get to where you need to be, today, it's not always the most cost-effective or convenient method.
We recommend using a mix of public transit and ride-sharing apps to get to the spots on your agenda. Public transit will always be your cheapest choice, and if you have time to spare, opt for that. If you're running late or require more flexibility for getting around, request a Lyft or an Uber. Both of these also offer business friendly amenities, like the ability for a manager to track spending from their office. You have a host of options for getting around as a work traveler, meaning you can find a method of transit for every budget.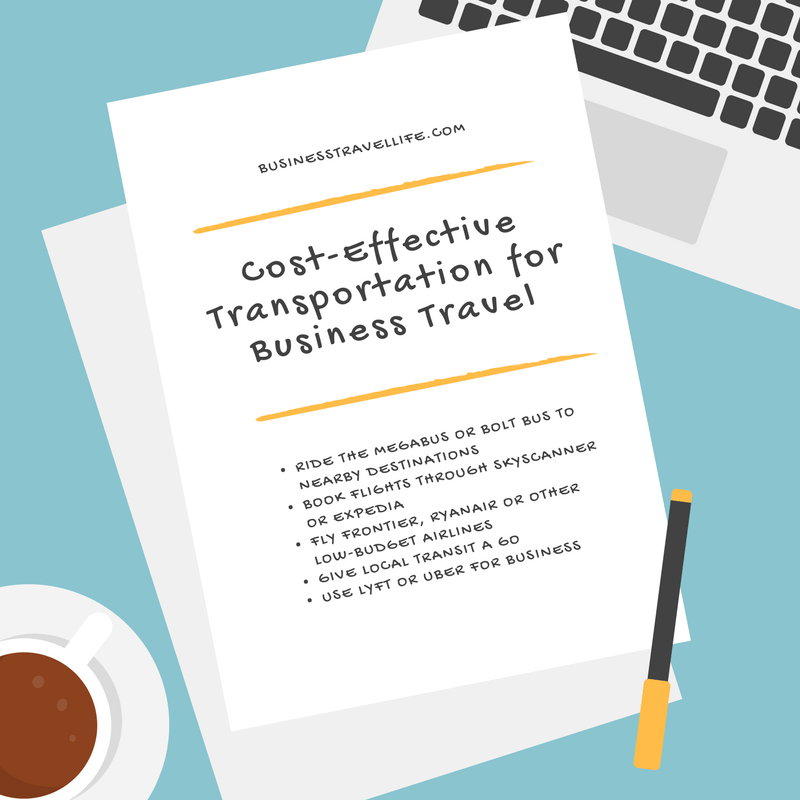 Budget Accommodations
Don't worry, we're not going to ask you to share a hotel room with your coworker. If you're conservative with how you spend on accommodations for your work trips, you can justify getting your own space. Like transportation, there are both third-party apps that will help you save on accommodations and cheaper brands that boast competitive nightly rates. One popular booking app we haven't talked about yet is Kayak. It's a favorite for booking not only flights and rental cars, but hotels too at discounted prices. Booking.com is another site that will help you save on hotels, though it is quite difficult to change a reservation once you've made it.
But why look for cheaper hotels when you can avoid hotels altogether? Airbnb is gaining traction in the business travel community. Homes have a lot more personality than the stiff atmosphere of yet another hotel room, making it easy to unwind at the end of the day. And in expensive cities like New York that are often the site of meetings and conferences, using Airbnb could save you quite a bit as opposed to booking a hotel room. Of course, some Airbnb hosts go above and beyond, providing meals, rooms with swing beds, and more cool elements, which will obviously up the price considerably. Be sensible about the places you book, and you should be able to cut down on business travel expenses using Airbnb.
Hostels too are another option for work travelers. Known for their dormitory style accommodation for young travelers, hostels actually have quite a bit to offer those of you traveling on business. Many have private rooms available. And in a world where hotels have started charging for Wifi, a necessity for busy work travelers, most hostels provide free unlimited Internet access. Of course, you run the risk of staying in one that's teeming with loud party-going travelers, so be sure to check out the reviews on sites like Hostelworld to get an idea of what the atmosphere is like before you book.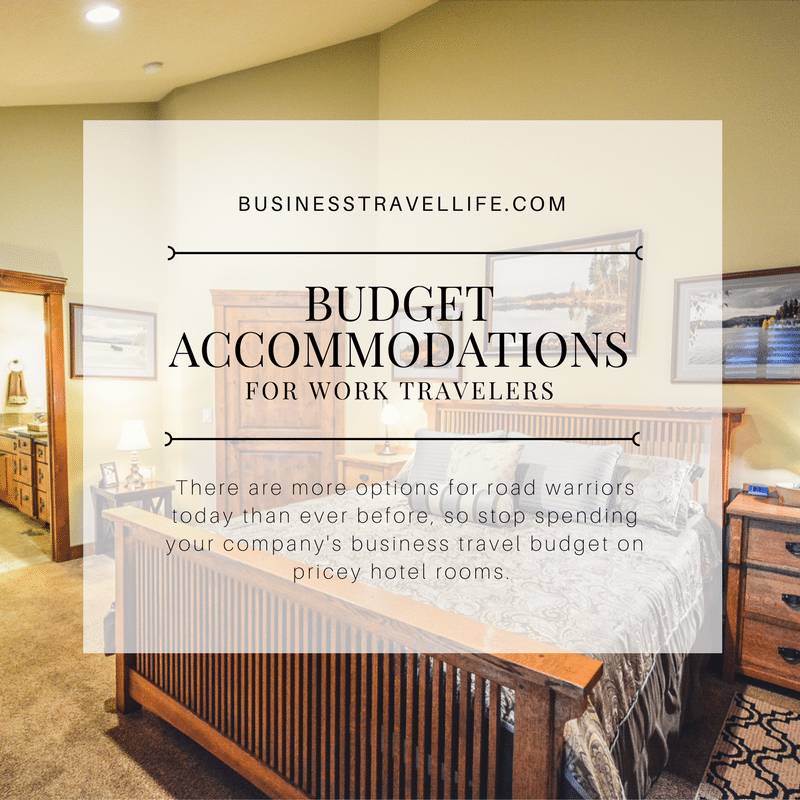 Cheap Eats
One of the best things about staying in an Airbnb or a hostel is the kitchen access. Hosts will let you use their pots, pans, and appliances, and hostels too usually come equipped with such facilities. That means that instead of eating out for every meal, counting dollars and calories, you can take a trip to the grocery store and cook for yourself. Especially for long-term trips, kitchen access is a wonderful amenity that will preserve your health and save your company money in the long room.
Of course, when you have limited time left in your trip, it doesn't make sense to keep buying groceries. Dining at small scale restaurants like Panera make for great cheap and health-conscious meals. Try to resist the urge to go to a fast food place, but if you have to, we have some tips for what to order at McDonald's and more. And if you're treating a client to a meal, dare to take them to a local cafe instead of a chain restaurant or upscale eatery. The meals will be vastly cheaper, and the often quaint atmosphere of a one-off coffee shop will charm your client just as adequately as a fancy restaurant.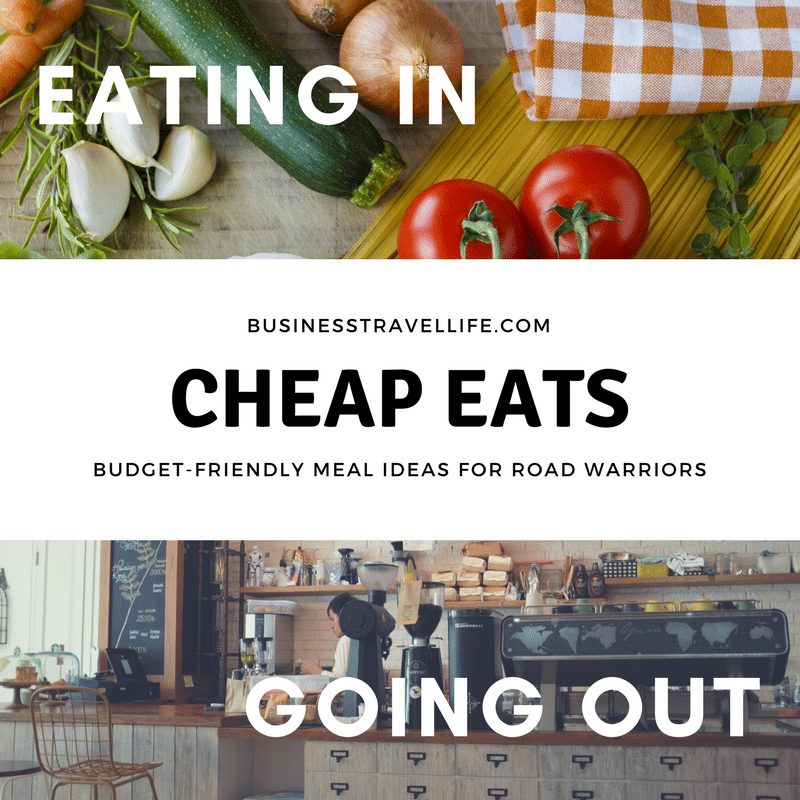 Work Out for Free
Since you're staying at a budget accommodation, it's pretty unlikely that you'll have access to a fitness center. So you'll have to get creative when it comes to working out for free. You can always fall back on jogging or try some in-room exercises like yoga and kickboxing. Stock up on some lightweight fitness gear to pack, and you'll have your own mini-gym wherever you go. Just remember, you don't need a fully-equipped exercise facility to work out on the road, just a drive to stay healthy and well.
At the end of the day, don't let the price tag hold you back from traveling for business. Attending far away conferences, events, and meetings are great for networking and expanding your company's reach. For startups and small businesses, there are plenty of ways to cut costs on work travel expenses.
If you're a frequent business traveler or a budget-savvy road warrior, comment below with your small business budgeting tips.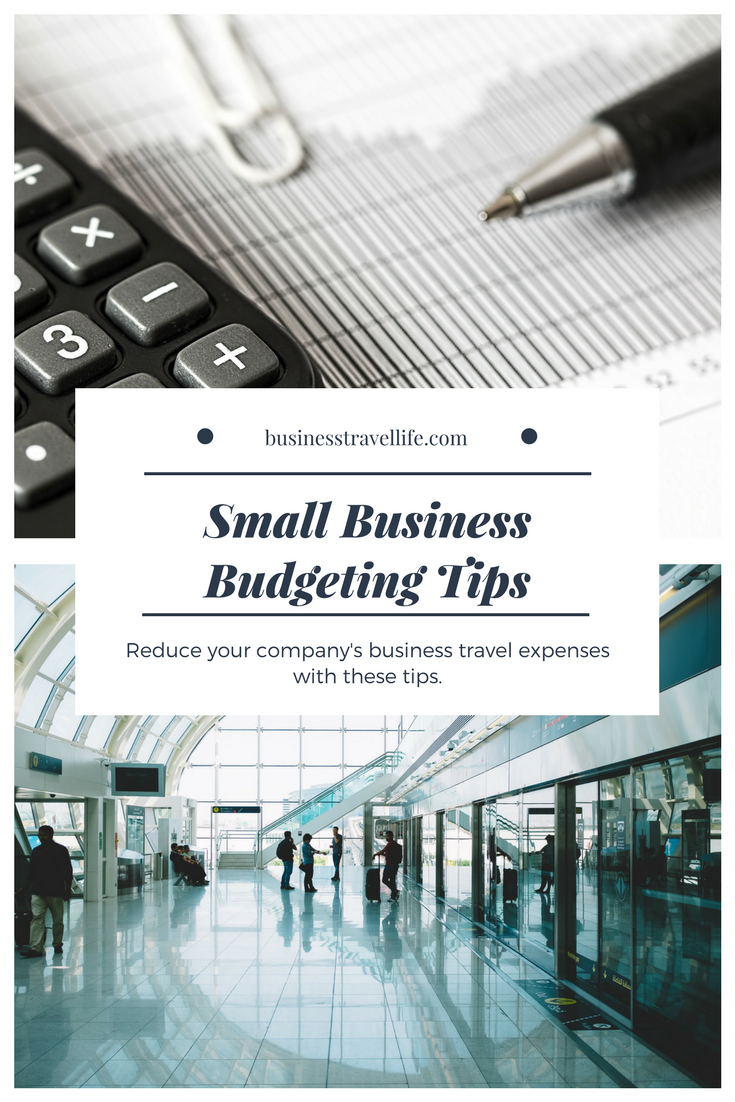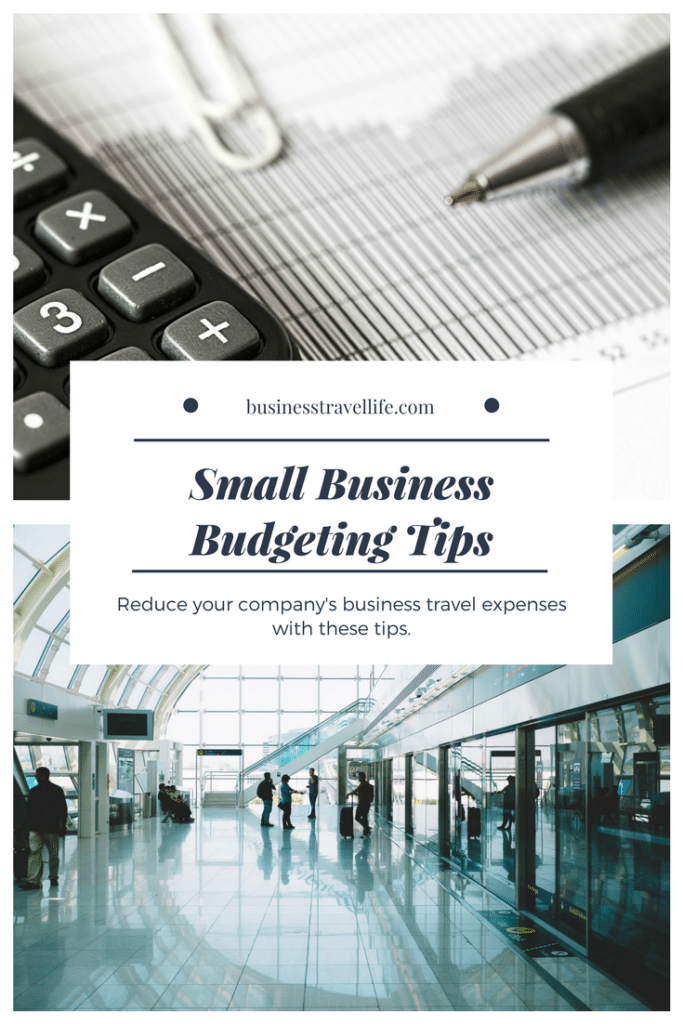 Business Travel Life
Business Travel Life is an online resource supporting the road warrior lifestyle. We give business travelers the tools they need to maintain their wellness and productivity when traveling. The topics we cover include business travel tips, travel workouts, healthy travel hacks, travel products, general travel tips, and industry trends. Our goal is to make business travel a healthier experience – and to make healthy travel practices more accessible to all road warriors.