We have already revealed which restaurants were the most expensed for business travelers. Check out these healthy options at Panera Bread, which was the third most expensed restaurant.
After learning that Panera Bread was one of the most expensed and top rated restaurants for business travelers in 2015, I thought maybe it's time to lay out some of the healthy options at Panera Bread, the oh-so-delicious café.
This place has some mouth-watering food and maybe you are thinking that what I'm about to suggest you order is going to lose that quality all together but don't fret! These next few items will make your taste buds and your waistline happy.
The Do's
Breakfast-
If you are in a hurry and need to pick something up that you can take on the go, definitely go with the Superfruit Power smoothie (210 calories). It has the lowest amount of sugar out of all of their smoothies, and it can hold you over until lunch.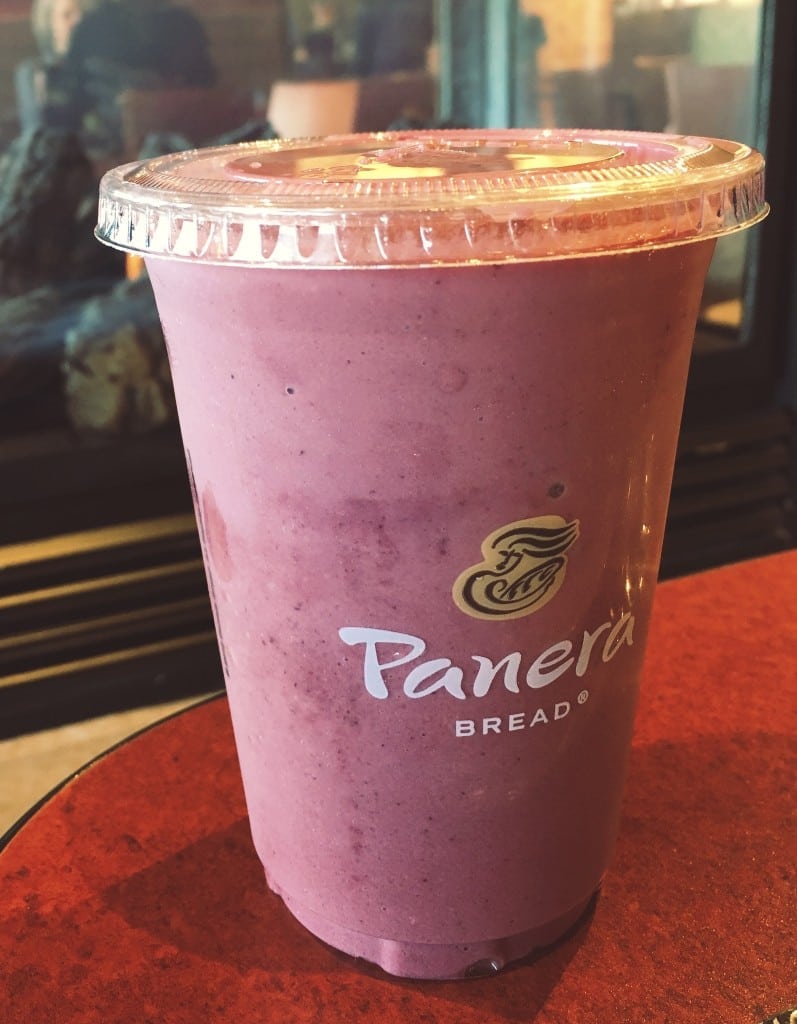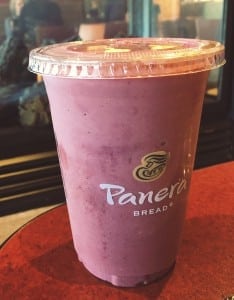 The Avocado, Egg White & Spinach breakfast sandwich (410 calories) is a better option if you have a little more time on your hands. If you are really serious about keeping it lower on the calorie side, then hold the cheese. This sandwich comes on a sprouted grain bagel and goes quite well with a large coffee.
The Power Almond Quinoa Oatmeal is extremely filling and can give you that little kick that you need in the morning to power through the day (300 calories).
Lunch-
One of my personal favorite items on the menu is the Greek Salad, loaded with feta cheese, pepperoncini's, tomatoes, red onions, kalamata olives, and a fantastic Greek dressing (370 calories for half). This salad hits the spot and is even better if you add grilled chicken!
Broth Bowls! New to Panera's menu, and I have to admit they don't really sound too appealing. Let me prove you wrong with the Lentil Quinoa Bowl with Chicken. It's packed with ingredients that will give you the energy throughout the day (kale, quinoa, chicken) and keep you feeling full for hours (390 calories).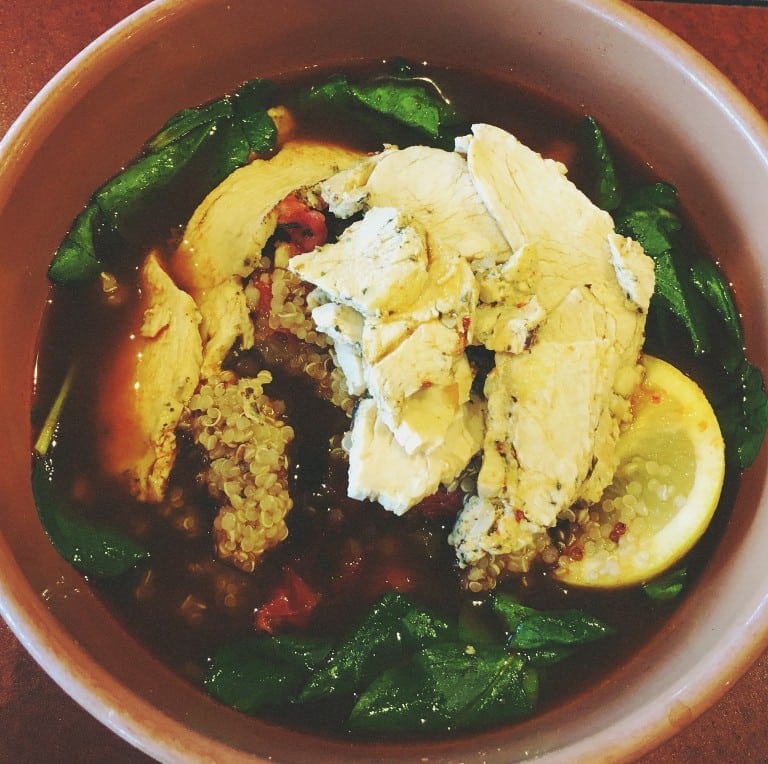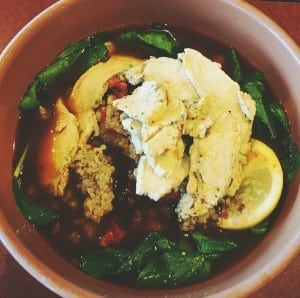 Dinner-
You Pick Two! Pair any of these next few things together for a filling, delicious, and health conscious meal. Remember; with a You Pick Two you only receive half of each item (a cup of soup instead of a bowl, half a sandwich, etc.)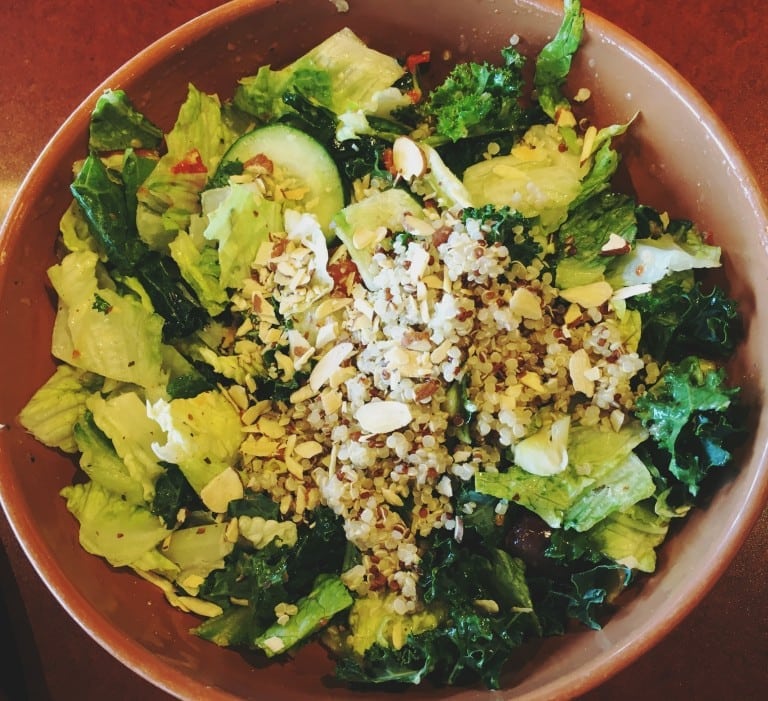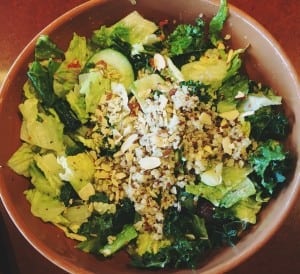 Garden Vegetable Soup (80 calories)
Half Roasted Turkey Avocado BLT (270 calories)
Classic Salad with Chicken (150 calories)
Mediterranean Veggie Sandwich (280 calories)
Black Bean Soup (150 calories)
Smoked Turkey Breast Sandwich (220 calories)
Caesar Salad (170 calories)
Mediterranean & Quinoa Salad with Almonds (230 calories)
My high school job was as a cashier at Panera and we were always told to automatically give each You Pick Two order a side of bread. Make sure you specify that you want an apple or pickle spear if you are trying to watch the waistline! By choosing an apple instead of bread or chips, you save yourself about 100 calories. By choosing a pickle, though high in sodium, you save almost 200 calories!
The Dont's
It may be obvious what to avoid at Panera if you are trying to stay healthy, but some items may surprise you. Here are the items to avoid.
Breakfast-
Avoid bagels with cream cheese, especially the Cinnamon Crunch bagel (430 calories). The bagels are high in calories and non-complex carbs and will not help you stick to your goal of healthy eating habits on the road. The cream cheese alone can add up to an extra 190 calories!
Pastries. This is a pretty obvious option to avoid. While they taste amazing, they serve no nutritional value at all.
Lunch/Dinner-
Some of the sandwiches/panini's at Panera can barely slide into the category of healthy options, however, the following items are nowhere near that category.
The Steak and White Cheddar on a French Baguette (1060 calories)
The Italian Combo on Ciabatta (1000 calories)
The Sierra Turkey on Focaccia (730 calories)
The Bacon Turkey Bravo (800 calories)
A lot of the soups at Panera are acceptable options for healthy meals but definitely not all (especially if you order it in a bread bowl) Try to avoid:
Broccoli Cheddar Soup (230 calories in a cup, 350 calories in a bowl, 890 calories in a bread bowl)
Baked Potato Soup (240 calories in a cup, 340 calories in a bowl, and 900 calories in a bread bowl)
New England Clam Chowder (340 calories in a cup, 520 calories in a bowl, and 1000 calories in a bread bowl)
Turkey Chili (210 calories in a cup, 320 calories in a bowl, and 870 calories in a bread bowl)
Creamy Tomato Soup (210 calories in a cup, 310 calories in a bowl, and 880 calories in a bread bowl)
The salads at Panera can be misleading, make sure you are aware of what comes with the salad and don't let the idea of a lettuce based meal fool you. Definitely try to avoid ordering the:
Chicken Cobb Salad with Avocado (660 calories)
Fuji Apple Chicken (550 calories)
Panera Bread is in the works of undergoing a clean food movement where they plan to remove all artificial additives from their menu by 2017. A lot of their meals are already free of artificial additives, which is a great reason for business travelers to continue to choose this restaurant. Hopefully this guide can help you next time you are on the road and keeping your goal of healthy travel in mind. Keep an eye out for next weeks do's and dont's of the trending restaurants.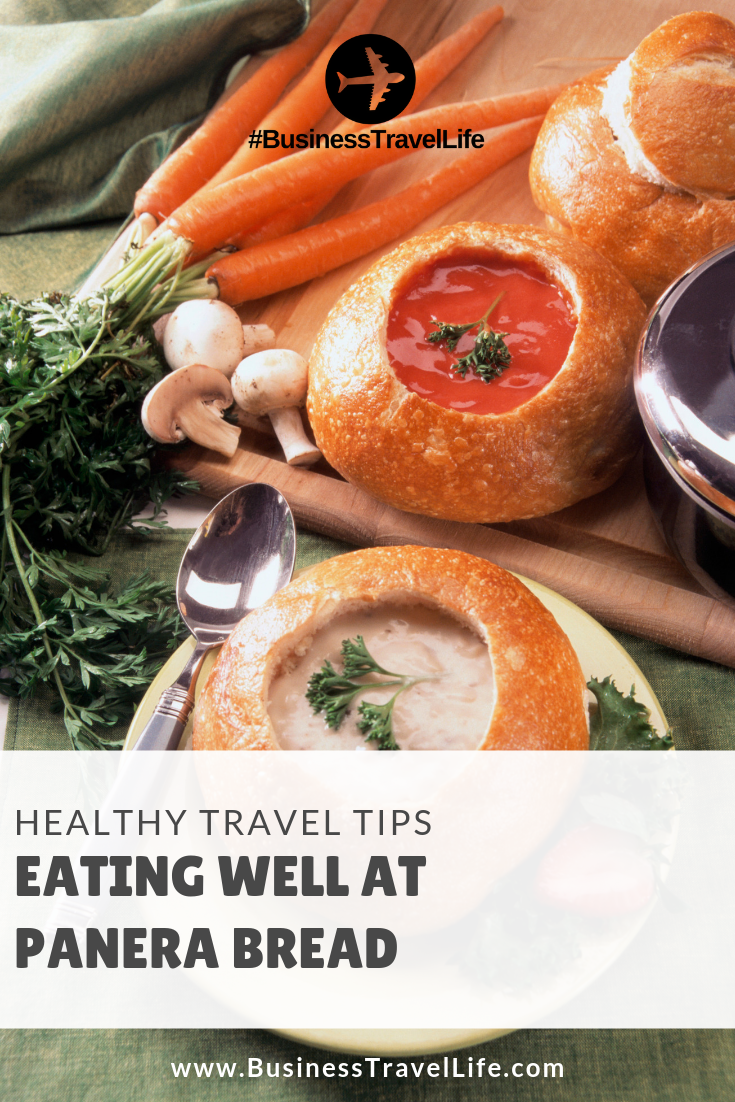 Business Travel Life
Business Travel Life is an online resource supporting the road warrior lifestyle. We give business travelers the tools they need to maintain their wellness and productivity when traveling. The topics we cover include business travel tips, travel workouts, healthy travel hacks, travel products, general travel tips, and industry trends. Our goal is to make business travel a healthier experience – and to make healthy travel practices more accessible to all road warriors.