From where to eat to where to stay, these healthy hacks will have your back the next time you travel to Midtown Manhattan for business.
Finding convenient health and fitness options in a destination as massive as New York City can be overwhelming for travelers visiting for the first time. Luckily, we have already done all the research for you. With the health and fitness tips in this business travel guide, you can easily stay well in Midtown Manhattan without having to search across the entire metropolis.
Where to Eat
Go ahead, get your slice of New York pizza and move on. For healthier on-the-go grub, you can try Green Symphony by Times Square or Little Collins in East Midtown. Green Symphony has an impressive selection of nourishing food, including wraps, salads, vegetable rice bowls, organic tea, and more. On the other side of town, Little Collins draws on Australian cuisine to create a unique selection of salads, sandwiches, and more.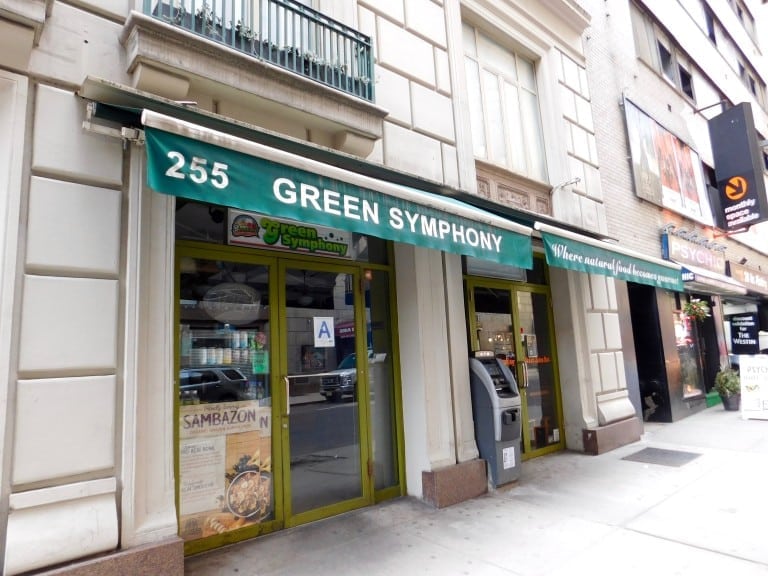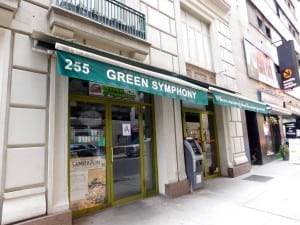 Try K Rico South American Steakhouse for a slight twist on a classic business meal. Located in Hell's Kitchen, this restaurant is sure to satisfy your business guest. For a high end meal, go to Aureole in the theatre district. "Grilled Spanish Octopus" and "Scottish Salmon" are a few intriguing examples of the elegant cuisine on their menu.
Where to Workout
It should go without saying that the best place to go for a jog and take in an iconic New York City site is Central Park. Sprawling and gorgeous, there are a number of trails to take and plenty to see on your run, including the Metropolitan Museum of Art and Central Park Zoo.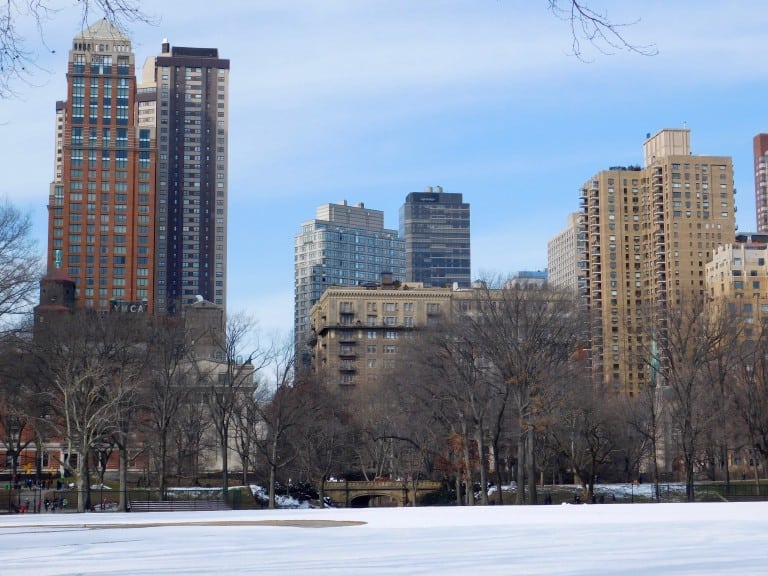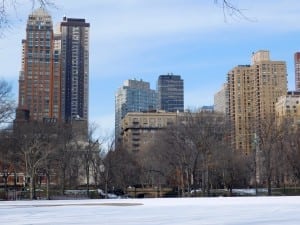 If you prefer a waterside jog, then visit the Manhattan Waterfront Greenway. The stretch of runway in Hudson River Park will take you along the river for 11 miles, right into Battery Park in Downtown Manhattan. You can also rent bikes or visit a Chelsea Piers drop-in class. While most of the sports and activities that occur at Chelsea Piers require membership, anyone is able to attend select drop-in classes, such as adult gymnastics. This could be an awesome opportunity to add variety to your fitness routine on the road, and it's not too pricey either. If you have any questions about which drop-in classes you are able to attend as a visitor, their staff is super helpful.
Where to Stay
If you're coming in via Grand Central or Penn Station, you are already in Midtown Manhattan. Those looking for hotels attuned to the wellness needs of frequent travelers should try EVEN Hotel in Times Square South, a fresh face in the world of healthy travel accommodations. From exercise to food and sleep to productivity, EVEN Hotels practically outlines your wellness agenda for you, and their comfortable accommodations and modern amenities will be very welcome after a long day of business in a lively city.
Westin Hotels also boast a similarly holistic approach to travel health, and Midtown Manhattan has two of them. The one at Grand Central is a tad cheaper than the one in Times Square, and you are still in a terrific location.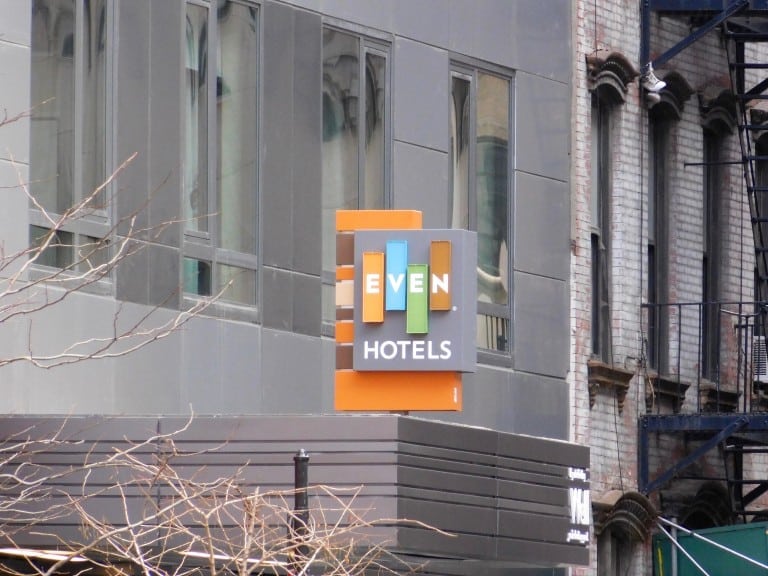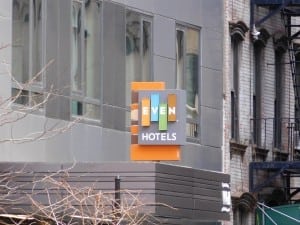 When you are in Midtown Manhattan on business, you can use these healthy travel tips to stay well and experience New York's unique culture. Most of the iconic sites associated with New York City-Times Square, the Empire State Building, Grand Central Station-are within the borders of Midtown Manhattan, and the rest of the city is only a metro ride away. By using this travel guide, you can effortlessly weave in your health routine with Manhattan's rhythm, leaving plenty of time to explore more of the greatest city in the world.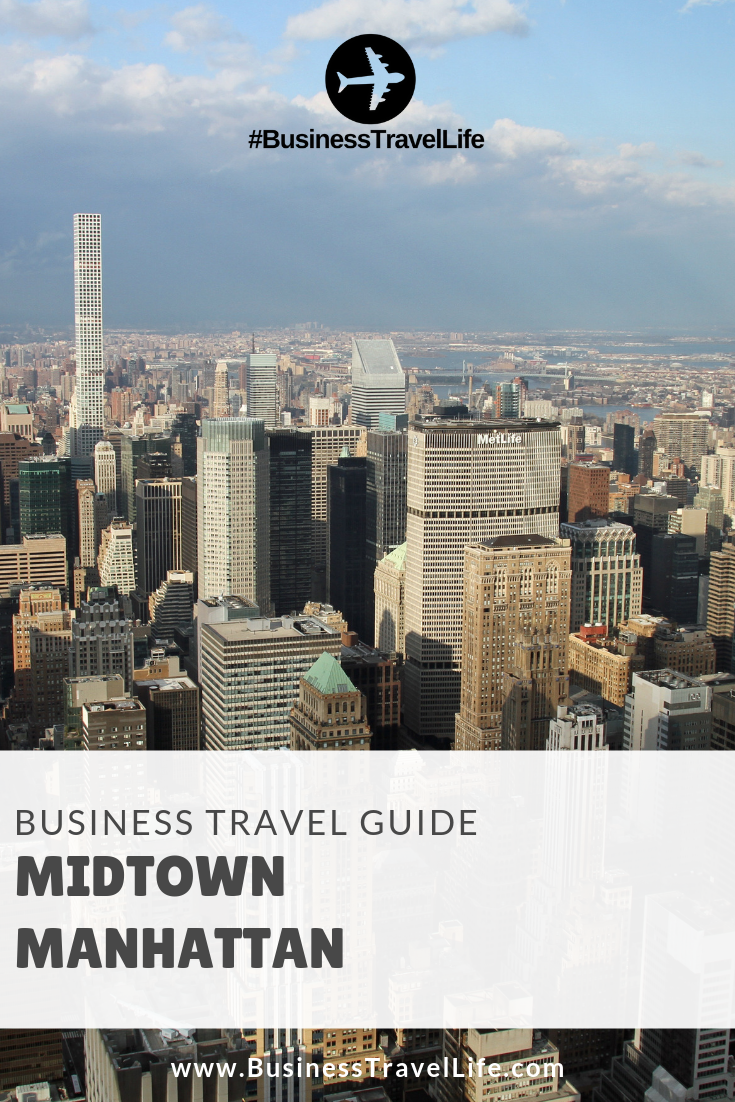 Business Travel Life
Business Travel Life is an online resource supporting the road warrior lifestyle. We give business travelers the tools they need to maintain their wellness and productivity when traveling. The topics we cover include business travel tips, travel workouts, healthy travel hacks, travel products, general travel tips, and industry trends. Our goal is to make business travel a healthier experience – and to make healthy travel practices more accessible to all road warriors.