Healthy eating is key to a productive business trip, however, travel trends show that business travelers usually opt for fast food.
A common misconception of business travel is that wining and dining occurs on a daily basis. Yes, in some industries this is true, but the majority of business travelers are usually eating a somewhat inexpensive meal for one. Recent data released by Certify, a company that provides expense-reporting software, shows that business travelers are seeking options that are quick, easy, and not necessarily healthy. These travel trends may not change, but hopefully we can help decipher the good from the bad at these popular restaurants.
Eating healthy is one of the easiest ways to improve your health and well being on the road. A healthy diet can increase your productivity, improve your mood, decrease stress, and give you energy. It can also improve your sleep, memory, and alertness. Eating healthy gives you longevity (and more time to enjoy retirement)!
Over the next few months, we will be looking at travel trends released by Certify and providing in depth information to give travelers a breakdown of what/what not to order at the restaurants most frequently expensed by business travelers. In the fourth quarter of 2015, the top five expensed restaurants were: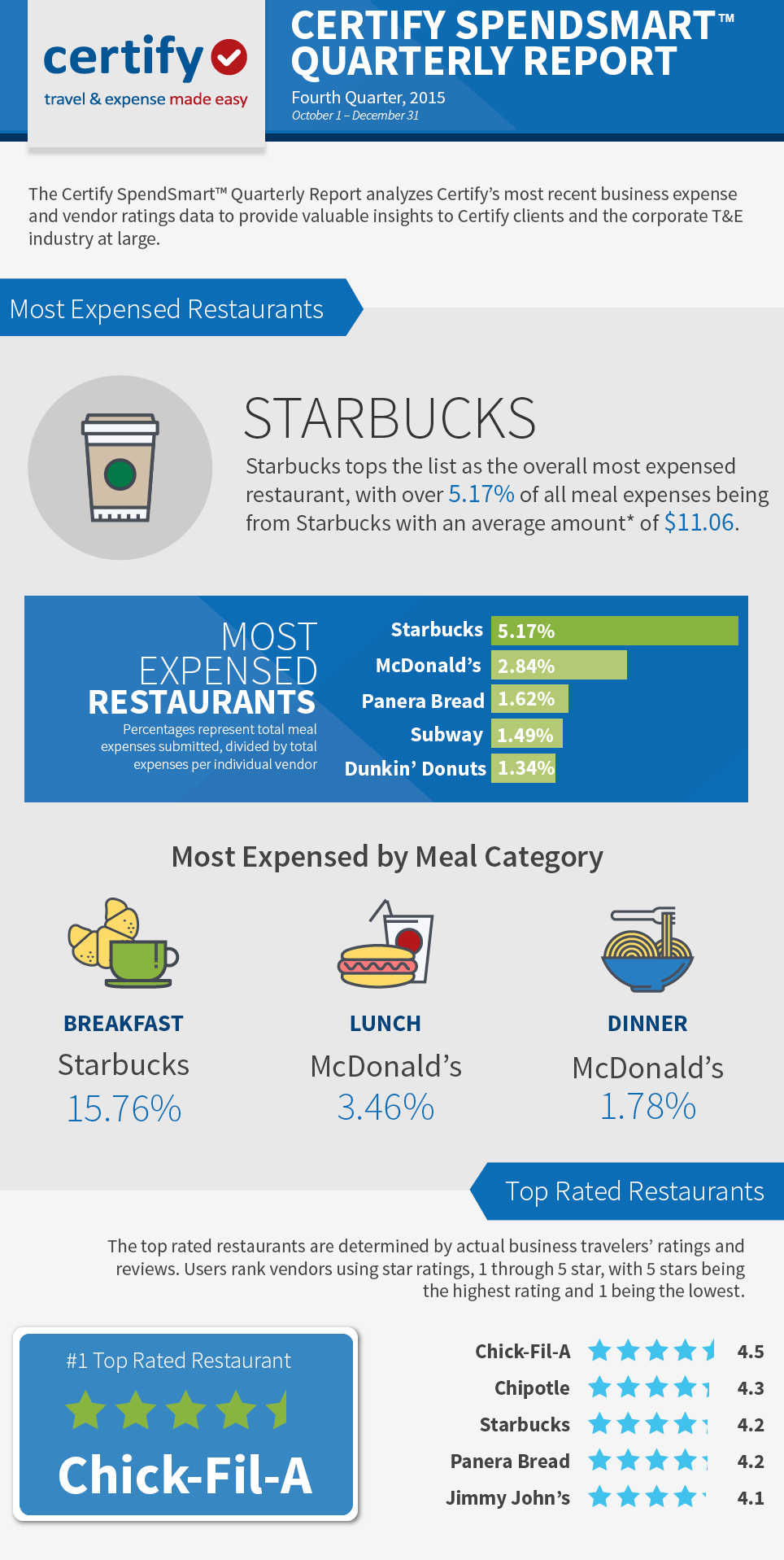 See the full list of most expensed restaurants below: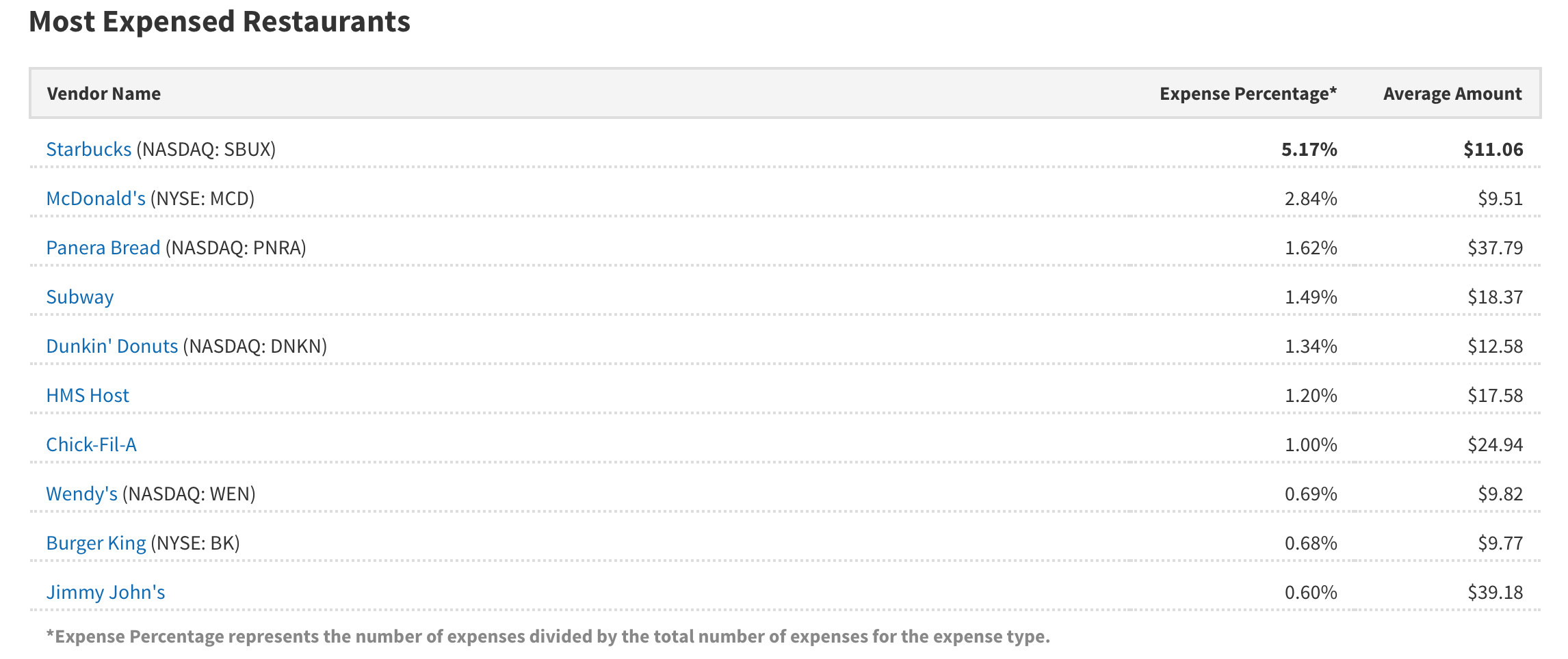 To sum it up, business travel can be busy and stressful. It doesn't always come with fancy meals and time to be spent at your leisure. When it comes down to it, many business travelers find themselves eating at places that serve inexpensive food, fast. We don't blame you who only have time for these types of meal, but we do want to guide you in the right direction when you are ordering your meal. Be on the look out for the healthy business travelers guide to eating out at Panera Bread.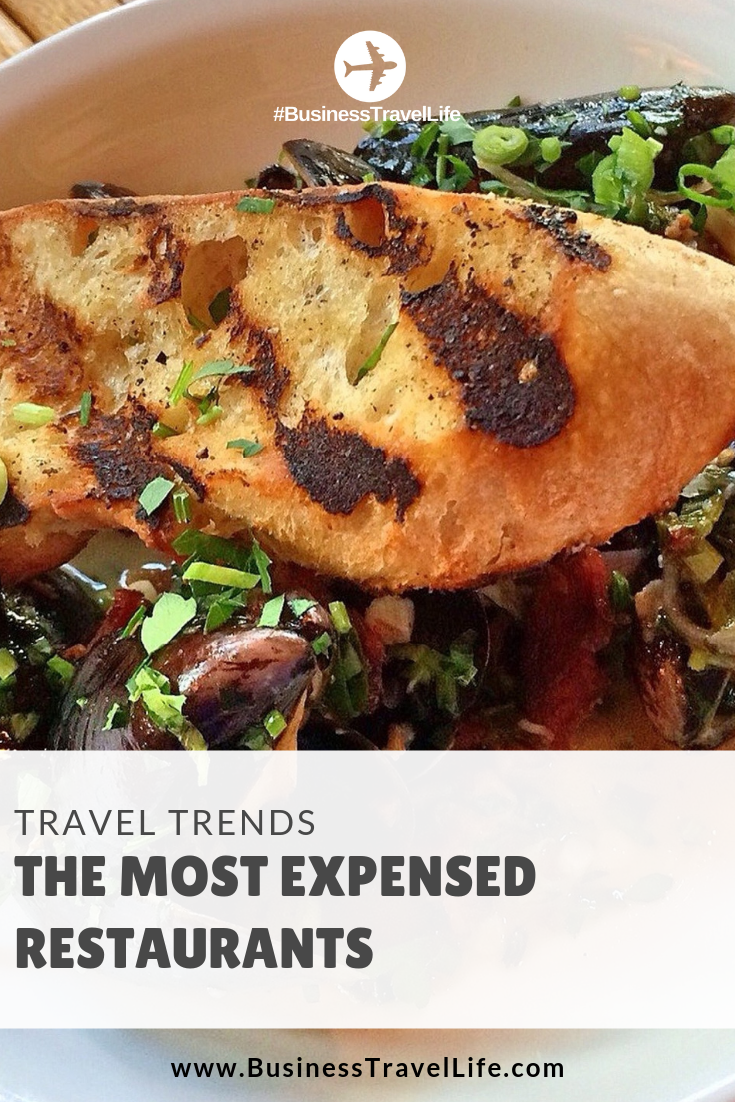 Business Travel Life
Business Travel Life is an online resource supporting the road warrior lifestyle. We give business travelers the tools they need to maintain their wellness and productivity when traveling. The topics we cover include business travel tips, travel workouts, healthy travel hacks, travel products, general travel tips, and industry trends. Our goal is to make business travel a healthier experience – and to make healthy travel practices more accessible to all road warriors.