Meals are the third largest expense for business travelers, following airfare and hotel expenses. Emerging trends from expense account processing companies Certify and Concur, show business travelers are spending less and less on meals each year. Concur reported meal expenses were down 11% in 2012. It seems business travelers are gravitating toward on the go meals instead of long, three course dinners with a bottle of wine.
So, where are business travelers stopping to grab a quick bite to eat? Starbucks.
Starbucks was the most expensed restaurant in the 3rd quarter of 2014 according to Certfiy. And, business travelers are spending an average of $10.83, which means they are buying more than coffee. In fact, 13.5% of business travelers expensed Starbucks for breakfast. And, Starbucks was expensed 75 times more than McDonalds, which came in as the second most expensed restaurant by business travelers.
High five to the Starbucks creative geniuses. They have taken a simple coffee shop and transformed it into the most popular morning stop for business travelers who want a hot cup of consistently awesome coffee or tea with breakfast. Surprisingly, the Starbucks menu is 20% food including fresh baked pastries, muffing, bagels, hot breakfast sandwiches and wraps, fresh fruit, and yogurt parfaits. Not to mention the variety of healthy snacks you can grab and enjoy later, including KIND Bars, roasted nuts, dried fruit and more. Looking for a lunch? Starbucks has you covered with bistro boxes, sandwiches, salads, and paninis.
I hope you're sitting down because what I am about to tell you is mind blowing. In select metro areas, Starbucks transforms into a wine bar in the evening. Yes. You read that correctly- Starbucks, the King of Coffee, is now serving wine and tapas at night with a special evening menu! And, those creative minds at Starbucks have developed a tantalizing small plate menu to accompany the wine, including bacon-wrapped dates and truffle mac and cheese. Is your mouth watering? Mine is! The wine selection varies by region. Click here to see the Evening Starbucks menus in Chicago, LA, Seattle, Atlanta, and Portland.
With the variety of food at over 11,000 locations all over the United States (including airport and hotel lobbies), it is easy to see how Starbucks has become the meal choice of business travelers.
Are you wondering what the other top restaurants business travelers are expensing? Certify has compiled millions of receipts from business travelers like yourself to find this data. Their most recent 3rd Quarter report listed the following restaurants as the top 10 most expensed restaurants for business travel:
Starbucks
McDonalds
Subway
Panera
Dunkin' Donuts
HMS Host
Wendy's
Burger King
Apple Bees
Miscellaneous
Where do you frequently prefer to eat while traveling?
Providing nationwide nutrition and fitness concierge services, Business Travel Life seamlessly integrates a healthy lifestyle into corporate and business travel. We partner with our clients to provide nutrition plans and workouts that are achievable on the road. Our clients benefit from the customized level of service and ongoing support we provide. Check out our online store before your next trip to shop for healthy travel snacks, travel friendly workout tools, and accessories that make healthy travel easier.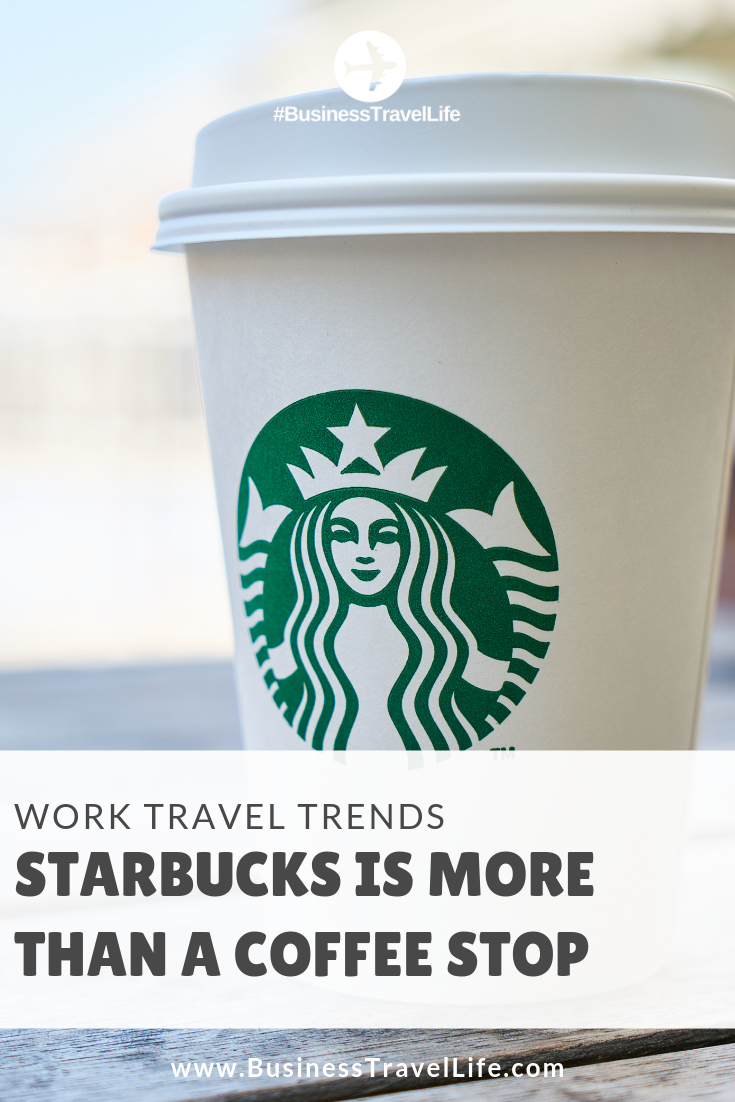 Business Travel Life
Business Travel Life is an online resource supporting the road warrior lifestyle. We give business travelers the tools they need to maintain their wellness and productivity when traveling. The topics we cover include business travel tips, travel workouts, healthy travel hacks, travel products, general travel tips, and industry trends. Our goal is to make business travel a healthier experience – and to make healthy travel practices more accessible to all road warriors.