Our latest 101 article takes you through jetBlue TrueBlue, the low-cost airline's loyalty program.
In 2018, WalletHub deemed jetBlue the most comfortable airline to fly. With a combination of generous amenities and competitive prices, it's easy to see why this low-cost carrier is so appealing to a wide array of travelers. More specifically, frequent business travelers will be drawn to the airline's rewards system, jetBlue TrueBlue, a loyalty program attuned to work traveler needs.
Benefits Overview
When you first start out with jetBlue TrueBlue, your sole rewards benefit is having the ability to earn and use points. At a glance, this might seem pretty basic, but skip to our points section below to see just what this entails.
Once you've earned 15,000 points or 12,000 points plus 30 flight segments (requirements as of today), you can cash in on Mosaic status. Here, membership perks increase significantly and include:
Zero cancellation fees
Two free checked bags
More savings on seats with extra legroom
Priority boarding
Free alcohol
An exclusive customer service line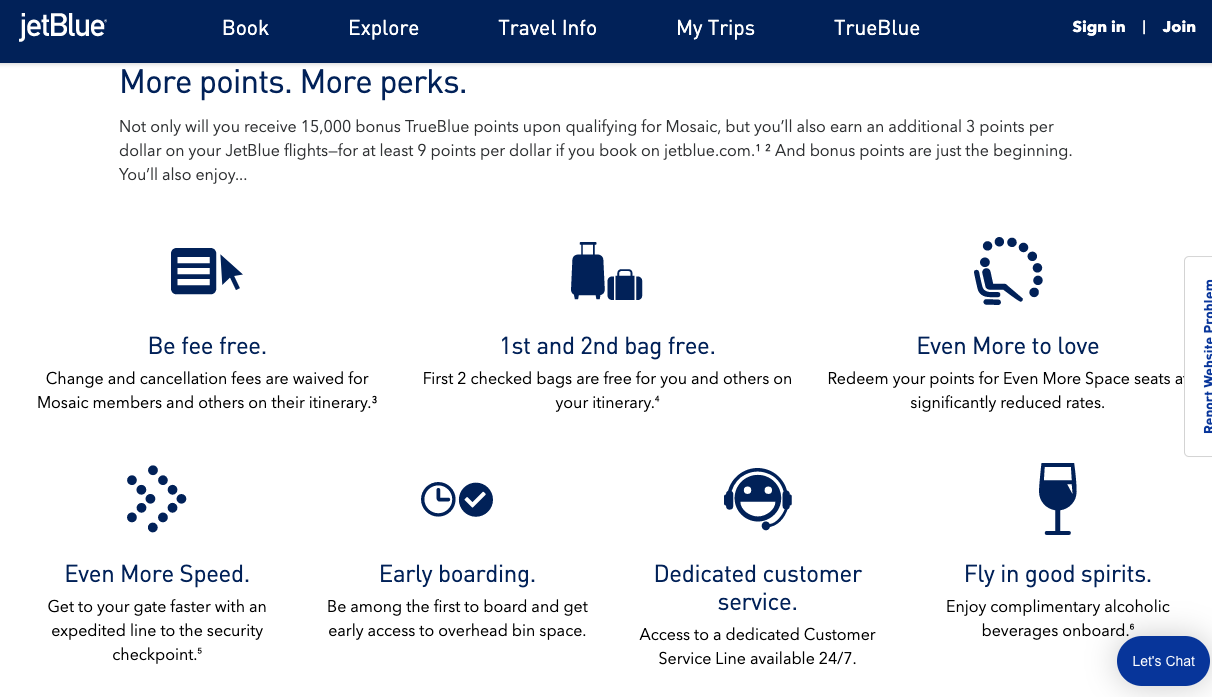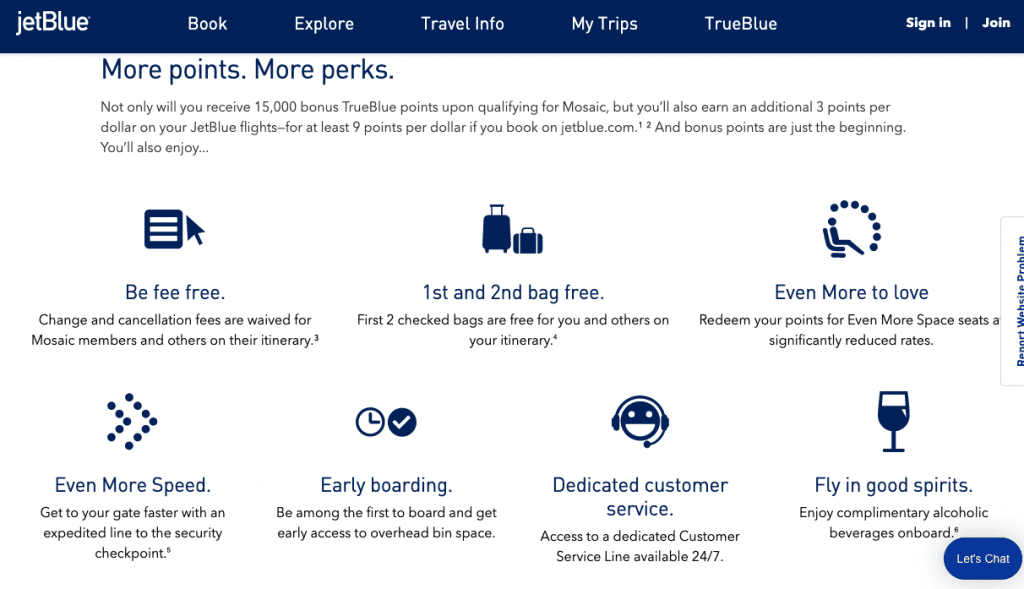 If a regular TrueBlue membership doesn't quite make the cut for you, it's worth it to take a look at their tailored business traveler programs:
For small to midsize businesses, jetBlue offers Blue, Inc. Members have a portal and app to manage their bookings and get additional opportunities to earn points, among other perks that travel managers will appreciate.
For large companies, they recommend reaching out for a customized program.
For group or meeting travel, jetBlue has two different programs from which to choose. Perks include greater flexibility for name changes and reduced rates.
How to Earn Points
Points are the center of TrueBlue's universe. Your fare type will determine how many points you can earn on jetBlue bookings, and it can vary between three to five points per dollar. You can earn additional points through:
Booking extra legroom seats (200 more points)
Flying with a pet (300 more points)
Booking a jetBlue vacation package
Pooling points with other TrueBlue members
Using a jetBlue credit card. A business card is available, and it comes with additional benefits such as alternative ways to get one year of Mosaic status, an anniversary points bonus, and zero foreign transaction fees.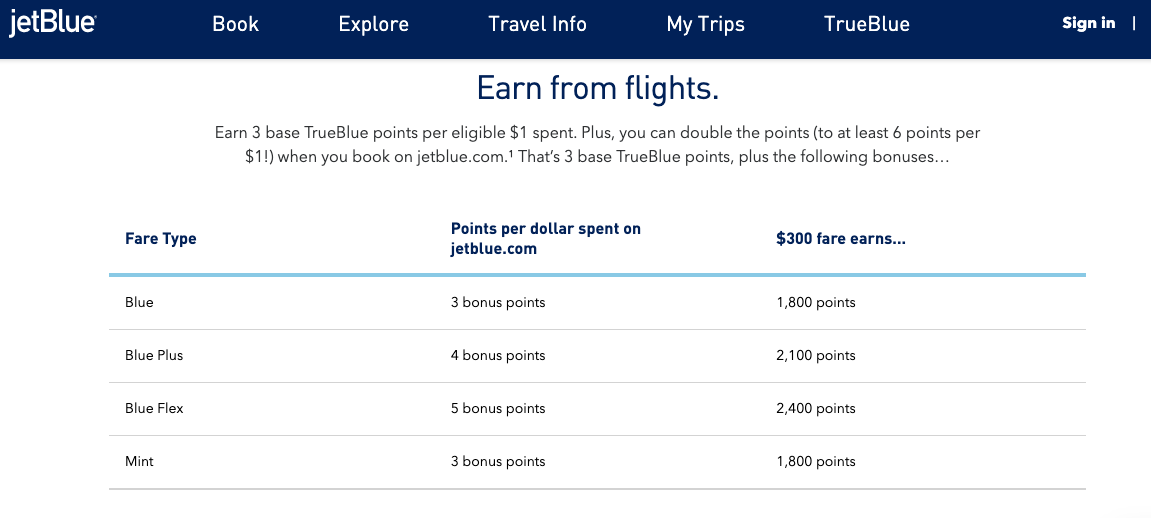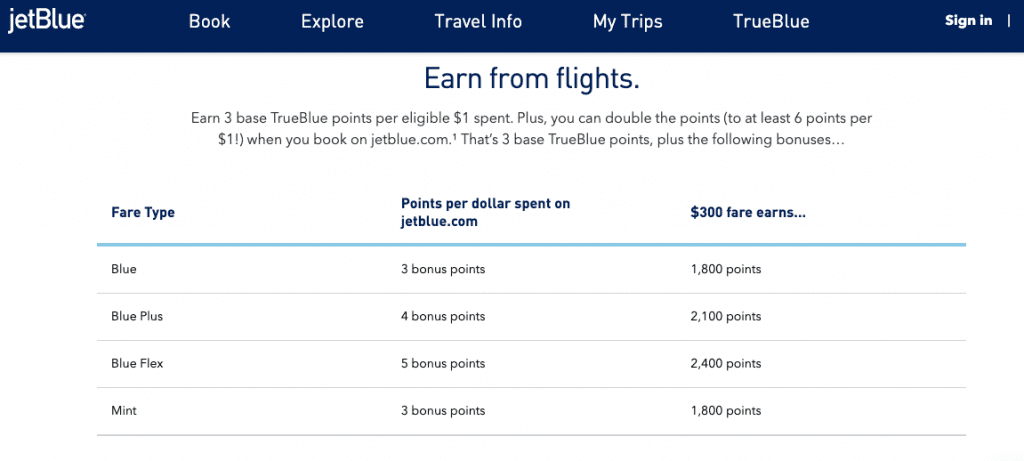 Of course, collecting points isn't limited to jetBlue bookings and jetBlue credit card transactions. There are a myriad of partners through which you can earn, a sample of which includes:
Airlines: Emirates, Hawaiian, Icelandair, Singapore Airlines, South African Airways
Retail: Amazon, magazines, and AMEX, Citi, and Capital One
How to Spend Points
Probably the reason for your visit. Spend how you earn: on JetBlue transactions, bookings through partners, and a mix of business and leisure travel experiences. TrueBlue offers a healthy dose of both rewards that all travelers will love and ones for which business travelers especially will be grateful.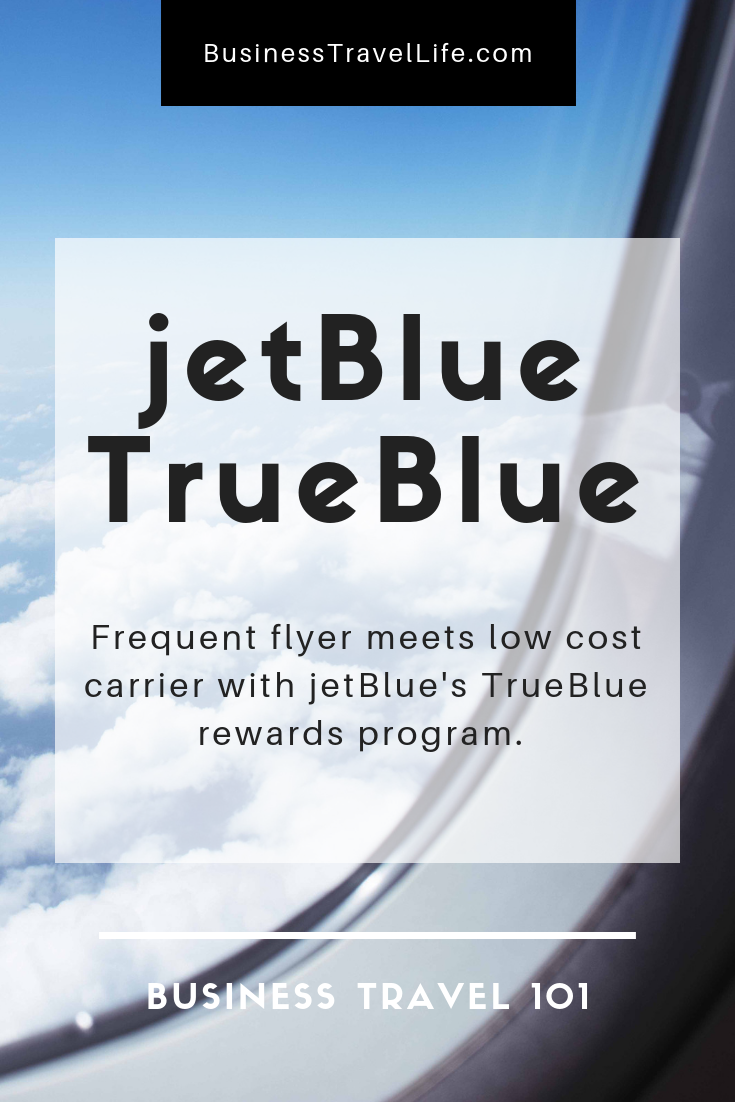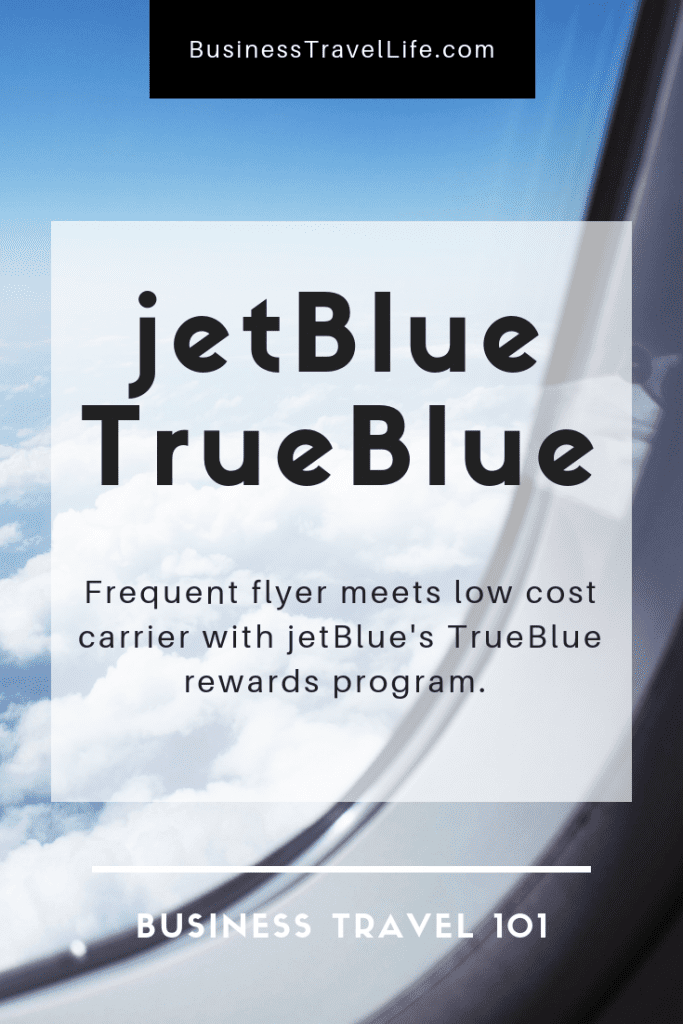 If you're a jetBlue TrueBlue member, tell us how you prefer to spend your points in the comments below, or tweet us @BusTravelLife. We'd love to hear about your experience!
Business Travel Life
Business Travel Life is an online resource supporting the road warrior lifestyle. We give business travelers the tools they need to maintain their wellness and productivity when traveling. The topics we cover include business travel tips, travel workouts, healthy travel hacks, travel products, general travel tips, and industry trends. Our goal is to make business travel a healthier experience – and to make healthy travel practices more accessible to all road warriors.