International business travel requires a thorough understanding of local culture and customs. If you're traveling to multiple countries in a short time span, it may be hard to keep track. The infographic below is a great reference for business travelers heading to the following countries: Austria, Belgium, Brazil, Canada, China, France, Germany, India, Japan, Mexico, New Zealand, Russia, Singapore, Switzerland, Turkey, United Arab Emirates, United Kingdom and the United States.
The international travel tips below include advice on what you should wear, how you should greet your counterparts, what body language is appropriate, and more. So next time you're traveling to Mexico you'll know that extra long lunches are customary, and when you're in New Zealand you'll know not to give a thumbs-up sign. This infographic was designed by GetVoIP. Be sure you save this for future reference!

What international travel tips do you think are important for doing business around the world?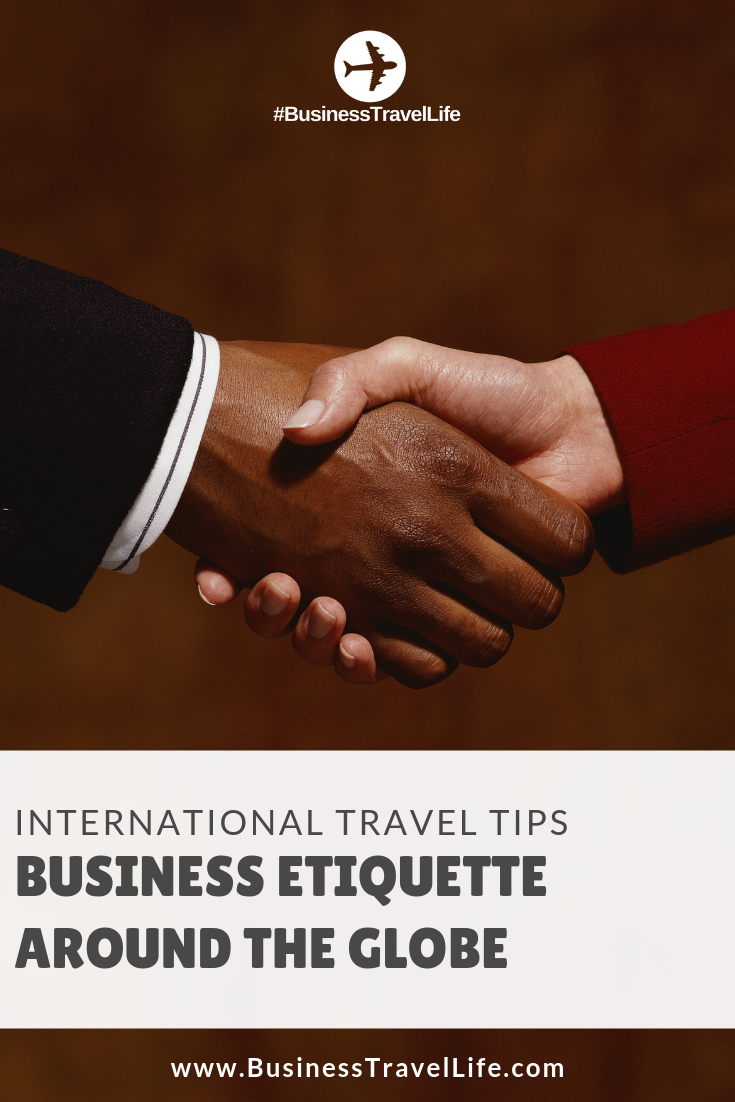 Business Travel Life
Business Travel Life is an online resource supporting the road warrior lifestyle. We give business travelers the tools they need to maintain their wellness and productivity when traveling. The topics we cover include business travel tips, travel workouts, healthy travel hacks, travel products, general travel tips, and industry trends. Our goal is to make business travel a healthier experience – and to make healthy travel practices more accessible to all road warriors.