The latest POPSUGAR Must Have Box is full of fun summer travel essentials PLUS get $5 off next month!
My latest POPSUGAR Must Have Box arrived and it is full of more summer themed goodies! Similar to last month, some of the items included will permanently stay in my travel bag and the others will be heading to the lake. I am especially looking forward to wearing the Skinny Scarf. The lightweight and versatile scarf will be perfect for fall travel. And, this month, I am so excited to share a POPSUGAR box promo code with you for $5.00 off a Must Have Box. This is such a great offer because each box is filled with over $100 worth of goodies.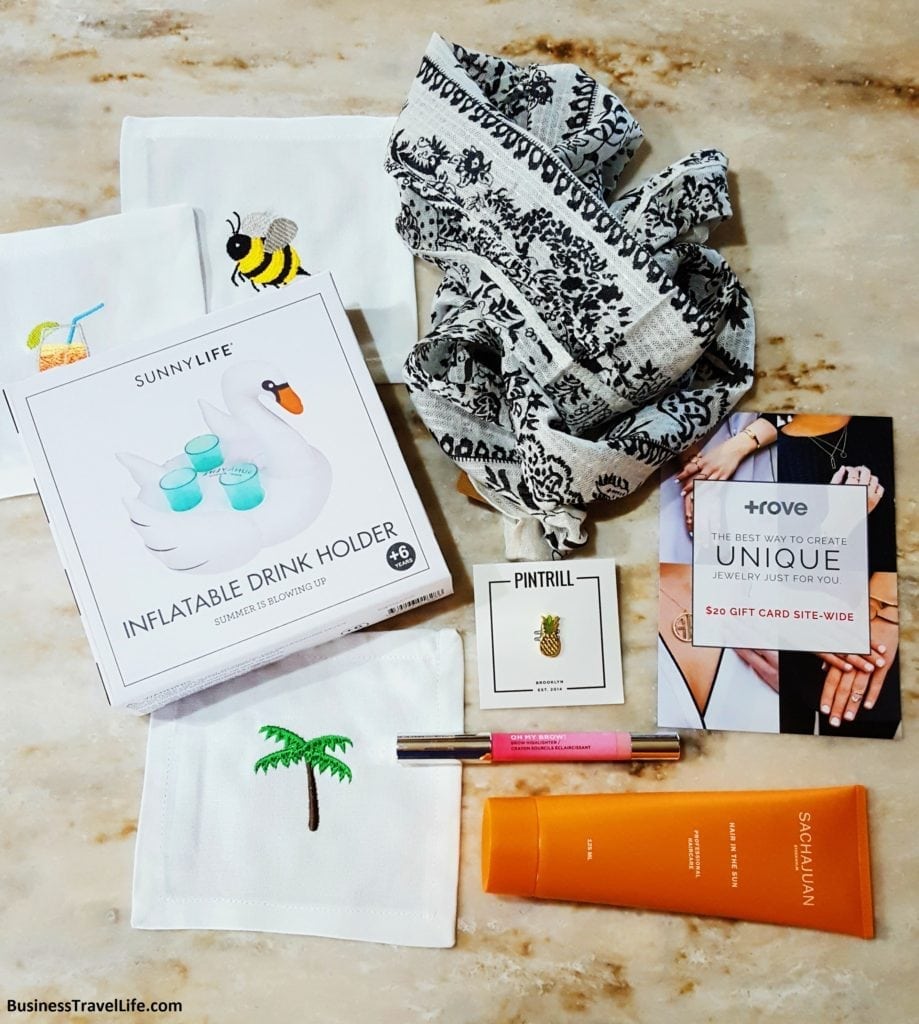 I loved everything in the Must Have Box. The standout Must Have items for lady travelers in this month's POPSUGAR Must Have Box include a skinny scarf, pineapple pin, brown highlighter and trove gift card (yes, the box included a gift card for a jewelry store!). The retail value in this box is $157.49, and you can get all these goodies for $39.95 minus $5 when you use the POPSUGAR box promo code below.

July POPSUGAR Must Have Box
POPSUGAR Must Have Box Promo Code
As promised, here is the POPSUGAR Must Have Box promo code to get $5.00 of your first box! Order your first box here!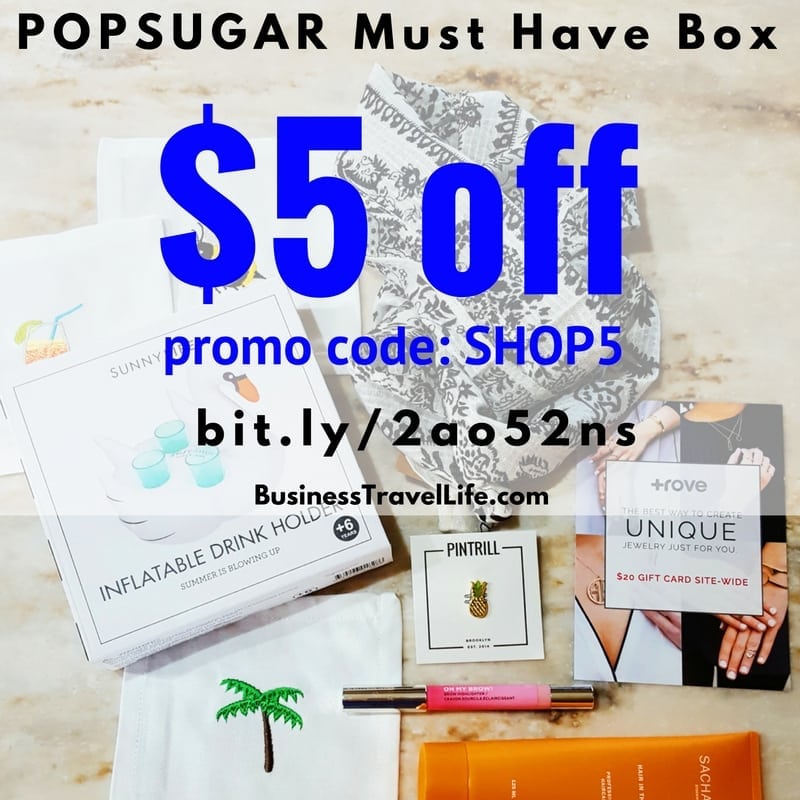 Happiness was delivered!
Huge thank you to POPSUGAR for sending me the July Must Have Box for review. You can subscribe to monthly POPSUGAR Must Have Box Subscription here!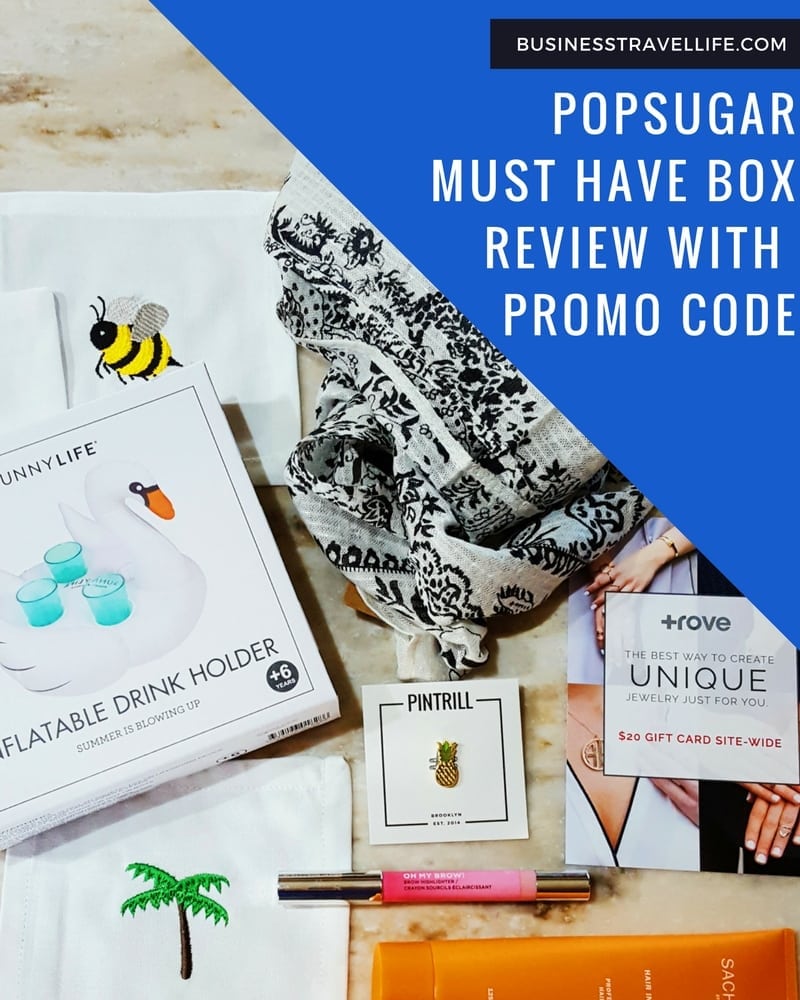 Business Travel Life
Business Travel Life is an online resource supporting the road warrior lifestyle. We give business travelers the tools they need to maintain their wellness and productivity when traveling. The topics we cover include business travel tips, travel workouts, healthy travel hacks, travel products, general travel tips, and industry trends. Our goal is to make business travel a healthier experience – and to make healthy travel practices more accessible to all road warriors.