No need for a lifestyle overhaul — sustainable travel is simply a matter of practicing more sustainable on-the-road routines.
From the aviation industry's carbon footprint to the little plastic shampoo bottles we pack in our bags, the act of traveling has many fine points that are harming the environment. But we can travel the world and protect it too! For more sustainable travel on your next business trip, start building these eco-friendly habits.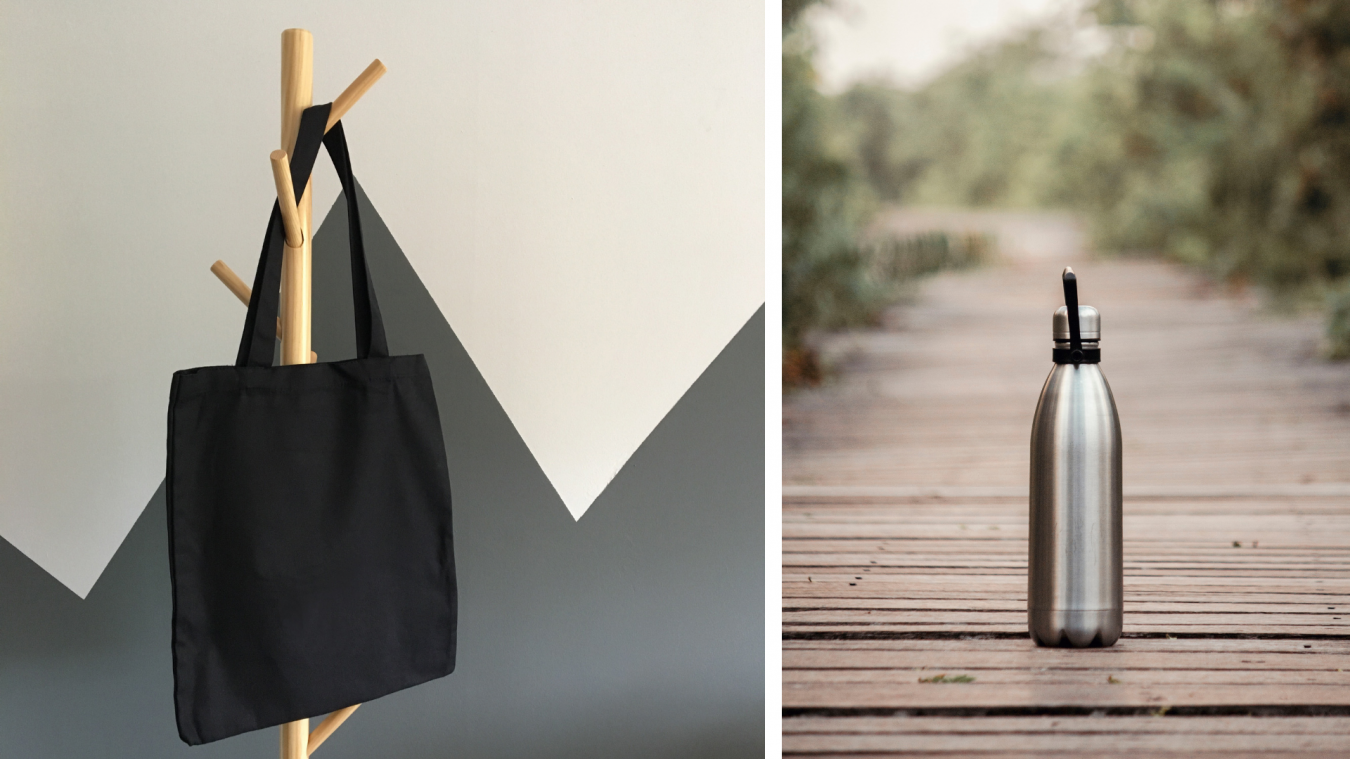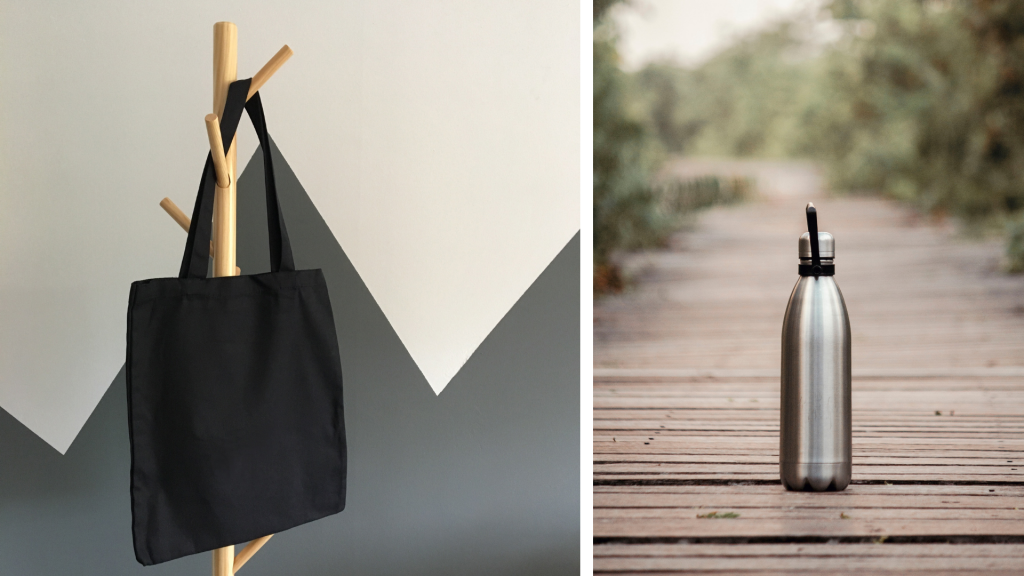 Instead of flying or driving…
Take the train for your business trip. According to the New York Times, planes contribute 2.5% of overall carbon emissions, and their impact appears to be expanding. Cars are notoriously worse, while certain types of trains, like electric, are all-around more sustainable modes of travel. Taking an Amtrak train is 11% more energy efficient than a plane, and that number more than doubles when compared to vehicle transportation.  
If flying is unavoidable…
Get a TSA-approved clear bag. That way, you won't be wasting those last minute plastic bags provided at security, and a reusable bag is durable and should last for your career. Plus, it will force you to have all of your liquids organized for inspection ahead of time. Here's one on Amazon.
When bringing business cards…
Print them on recycled paper. As travelers, we try to save paper by opting for e-tickets as much as possible, but as business travelers, there are some paper materials for which we have yet to find adequate substitutes. Use recycled paper for business cards and other print handouts, as vendors like Vistaprint offer.
To travel locally…
Use public transit, seek out group shuttles provided by your conference, or, if neither will do, share a ride in an Uber or Lyft. To get from the airport to your hotel to your meetings and anywhere else, these options are much more sustainable than renting a car or summoning a taxi solo. Better still, try walking. It's healthier for both you and the planet. 
For accommodation…
Stay at environmentally-friendly hotels. Chicago's Hotel Felix, which received an award from the U.S. Green Building Council, has invested in features like carpets made from recycled matter and eco-friendly cleaning supplies. Sustainability isn't just for boutique accommodations — look into staying at an Element Hotel for other eco amenities, like vehicle charging stations. Green hotels are out there, you just have to discover them. 
Avoid unnecessary washer cycles by…
Reusing your hotel towels. Additionally, some hotels offer laundry services for their guests, like at EVEN Hotels, where they'll wash your workout clothes for free. Perks like this are hard to turn down, but it's better to take everything home and wait until a full load accumulates before you do laundry (and then, hang your clothes instead of using the dryer). 
Trade in your travel-size toiletry bottles for…
Shampoo and conditioner bars. Obviously, they'll reduce your plastic use, and as an added bonus, it's less to shuffle with at airport security. 
Rather than eating out for every meal…
Aim to eat in for at least one. If you leave a lot of food on your plate (or let the leftovers go bad in your hotel room mini-fridge), that's a waste of both food and the production put into it, not to mention the impact certain food industries have on the environment to begin with. Instead, try to "eat in" for at least one meal if you can — breakfast is easy and often included! — or stay at an Airbnb, where you'll likely have access to a kitchen. 
Invest in…
A metal straw and reusable cups/water bottles. If you've always got a beverage in hand when traveling for work, anytime is a good time to trade in disposables for reusables. Metal straws are cheap and can be found in abundance — but to save you the Google, here are some on Amazon, along with reusable coffee cups and water bottles.
Always carry…
Reusable bags! Don't just take them to the grocery store, take them with you everywhere, including on your business trips. They're light and take up virtually no space in your purse, suitcase, or briefcase, so when you do things like buy more than you anticipated on a quick stop for altoids at a convenience store or accumulate conference freebies, you won't have to resort to the dreaded.
We'd love to hear what sustainable travel habits you've developed. Comment and share below!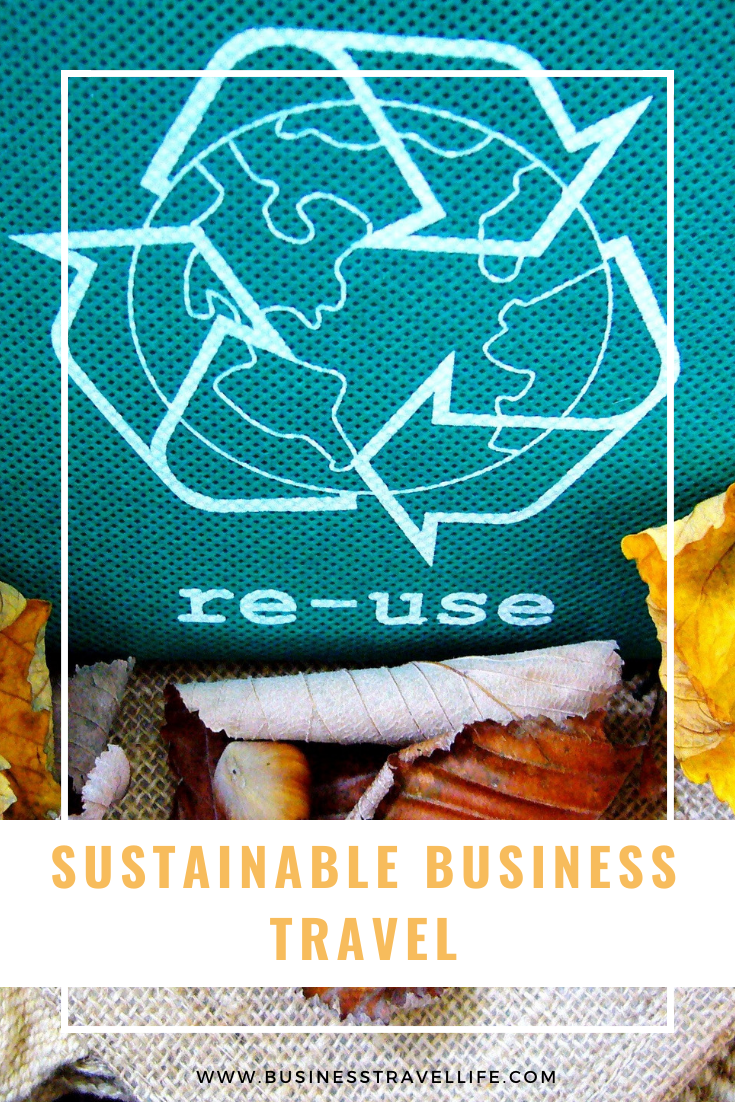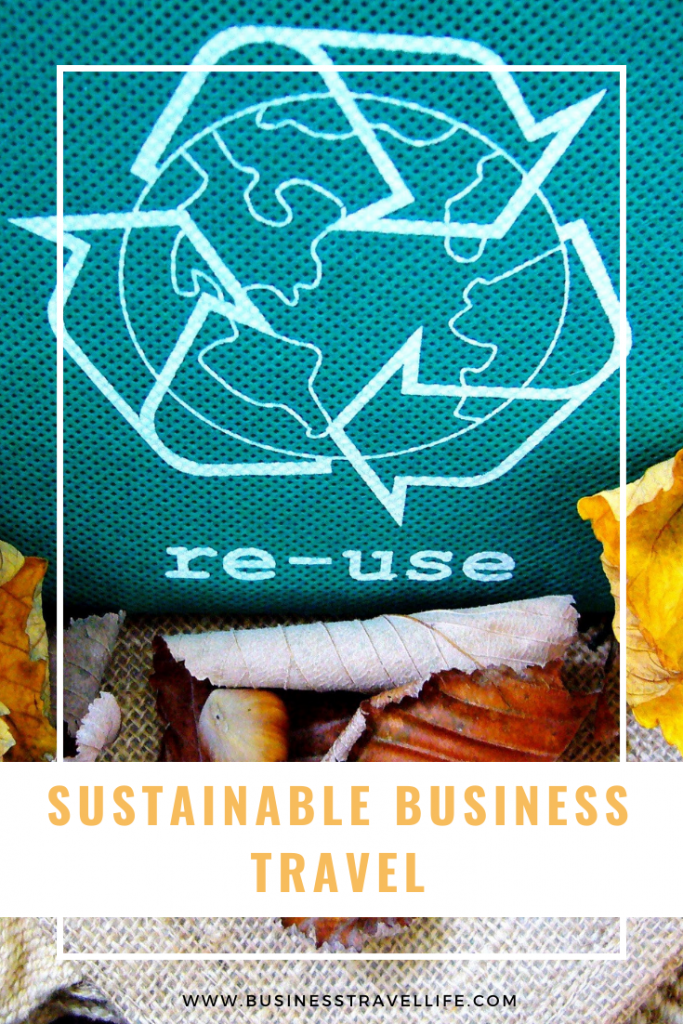 Business Travel Life
Business Travel Life is an online resource supporting the road warrior lifestyle. We give business travelers the tools they need to maintain their wellness and productivity when traveling. The topics we cover include business travel tips, travel workouts, healthy travel hacks, travel products, general travel tips, and industry trends. Our goal is to make business travel a healthier experience – and to make healthy travel practices more accessible to all road warriors.