The Travel Bra is perfect for our international Business Travel Lifer's, as it brings peace of mind knowing you can keep valuables close to heart.
The team over at The Travel Bra recently sent me one of their bras all the way over from Australia. The bra is an international traveler's best friend; it's comfortable and it allows you to keep valuables close to heart.
Let's be honest here, traveling in unknown places can put us on high alert when it comes to pickpocketing and losing important personal items. The Travel Bra allows you to leave those worries behind and just enjoy the day, wherever it may take you.
Hidden within the bra are pockets for credit cards, cash, your passport, and other small items that you would prefer to keep safe and sound (USB, jewelry, etc.). The bra is extremely comfortable; it's made from cotton and bamboo. It offers great support and is very breathable during those hot summer months.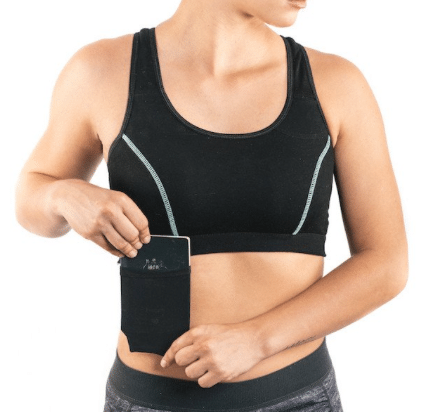 Luckily, The Original Travel Bra is not the only product this company offers. You can get the travel trunks, which were originally designed for men. These are made from bamboo fabric and are anti-microbacterial, making them super comfortable and easy to move around in. Of course, they also have the hidden pockets, which makes traveling a little less worrisome.
SAVE 10% with Promo Code travellife10 SHOP NOW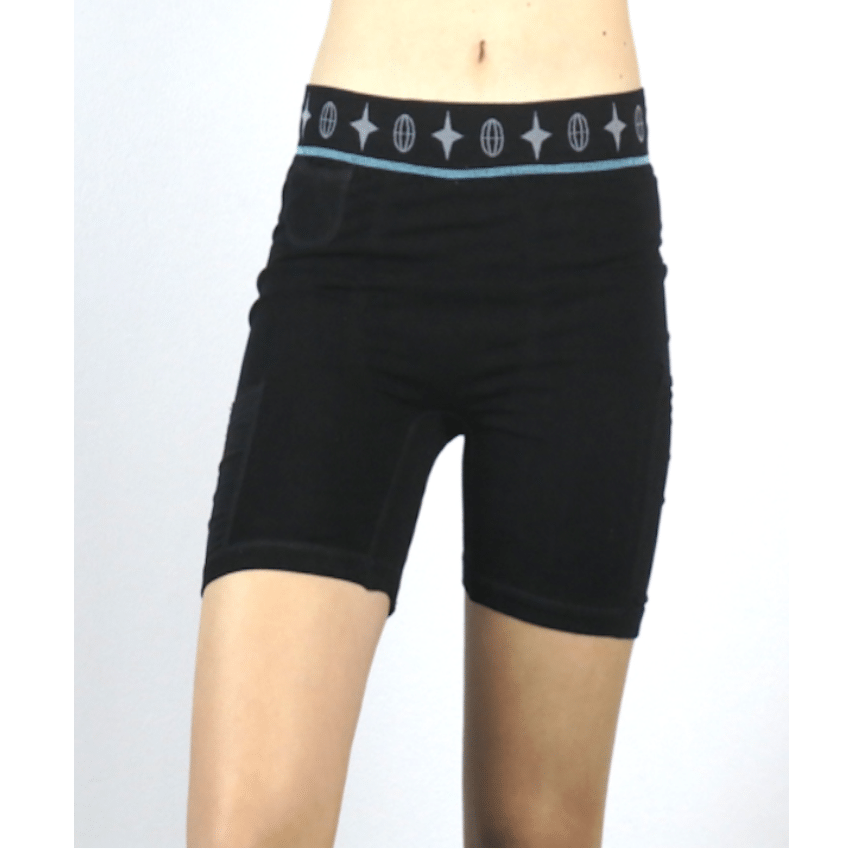 Coming soon is the runner's travel bra. This bra is perfect for those (female) business travelers who want to go on a run and explore the city that their corporate travel has taken them to. You can store cash, cards, and your hotel key in the bra. If you happen to see something along the way that catches your eye, say an enticing coffee shop or juice bar, you'll be well prepared. There is also a headphone feature built into the bra so that you can avoid getting tangled up in wire while you are exercising.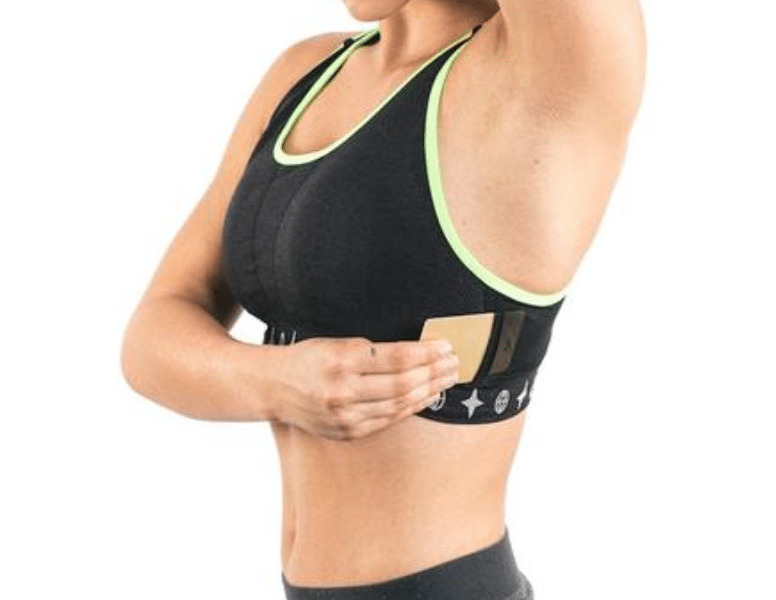 I love using my travel bra while I'm on the road, especially when I'm exercising and wearing an outfit without pockets. Would you pack The Travel Bra for your next international trip?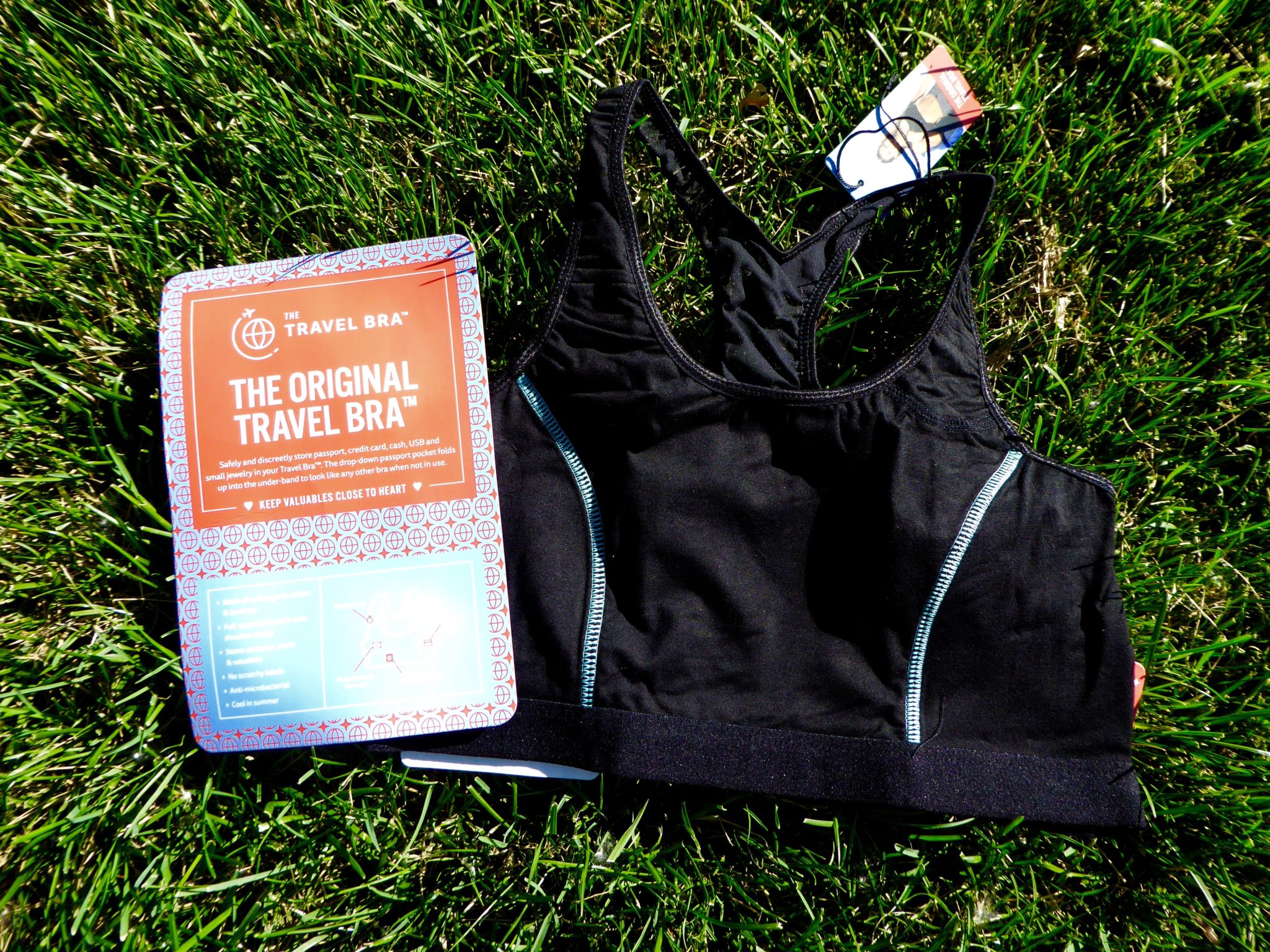 SAVE 10% with Promo Code travellife10 SHOP NOW
Disclosure: The Travel Bra was sent for free in exchange for a product review.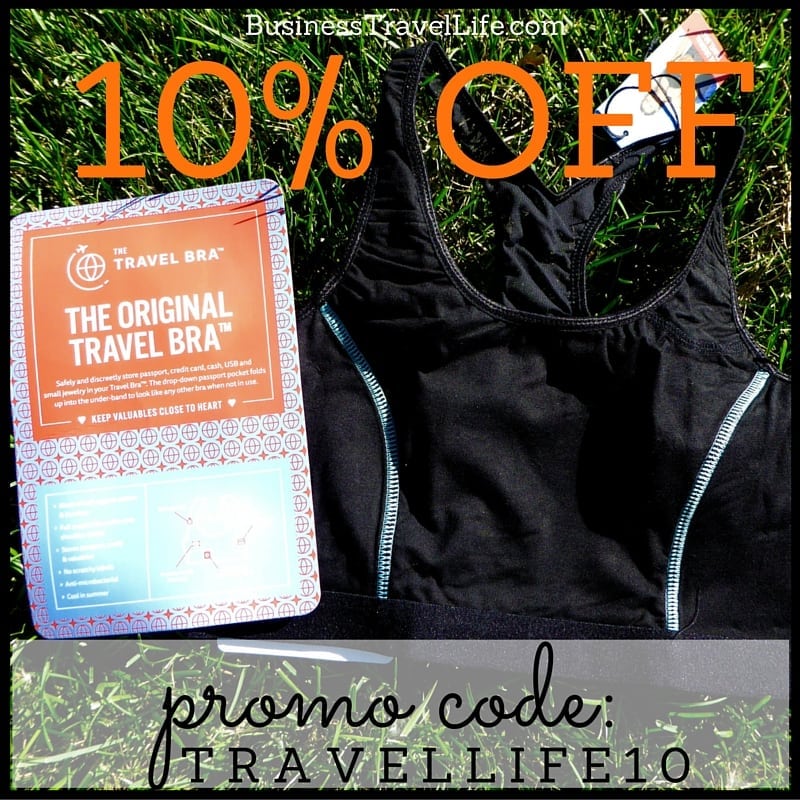 Business Travel Life
Business Travel Life is an online resource supporting the road warrior lifestyle. We give business travelers the tools they need to maintain their wellness and productivity when traveling. The topics we cover include business travel tips, travel workouts, healthy travel hacks, travel products, general travel tips, and industry trends. Our goal is to make business travel a healthier experience – and to make healthy travel practices more accessible to all road warriors.