Zipcar can save you time and money during travel.
Have you ever been traveling and needed a car for only part of your trip? I certainly have. Or, perhaps you are traveling on a tight budget and really only need a car for part of your trip. Regardless of the situation, renting a car by the hour has not been a possibility, until now.
What is Zipcar?
Zipcar is a car sharing network that gives members on-demand access to a variety of cars in cities, campuses, and airports, by the hour or day. This allows members to save time and money, by renting a car for the exact time frame a car is required.  Gas, insurance, mileage (up to 180 miles per day), parking, and maintenance are all included with your Zipcar rental.  Zipcar is a subsidiary of Avis Budget Group, Inc.
Zipcar's vehicle fleet includes a variety of vehicles, including hybrids, SUVs, pickup trucks, luxury cars, minivans, and cargo vans. This makes Zipcar even better for business travelers. Imagine if you used Zipcar during a convention. You could rent a cargo van to get all of your boxes to the convention center, grab a SUV to pick up your team at the airport and switch to a luxury sedan when you take out your favorite client for dinner.
Essentially, Zipcar gives business travelers more vehicle options at a lower price than a rental car or taxi.
Where is Zipcar?
Zipcar operates in over 30 major metro markets, at over 500 college campuses, and is available at over 50 airports. Zipcar is also available outside of the US, in Canada, France, United Kingdom, Turkey, Spain, Austria, and Germany.  You can click here to see a complete list of the cities that offer Zipcar services.
How does Zipcar Work?
Zipcar is easy to use. You can use the app to rent and access the car, or you can you can use Zipcar.com.
Join: Download the app (iTune/GooglePlay) and apply for Zipcar. Or you can apply online. After your account is approved, Zipcar will send you a Zipcard  with access vehicles worldwide.
Reserve: Using the app or website, book a Zipcar for as little as 1 hour or as long as 7 days.
Tap: This is where things get interesting. Just hold your Zipcard to the car's windshield—or tap the app—to unlock the car.
Drive: Hit the road. When you're done, park the car in its reserved spot and use your Zipcard or the app to lock it.
Zipcar for Business
Zipcar for Business lets employees use Zipcars with a corporate account. The billing process is automatic and allows charges to go directly to the company or to the driver, making the expense report process easier. Gas and insurance are included in the cost of a Zipcar reservation. And, Zipcar for Business members receive exclusive weekday rates.
Do you own a small business? Get cars and vans by the hour with gas and insurance costs included. Find out here what Zipcar for business can do for you!
Zipcar is an affordable and convenient option for business travelers who require a car for only part of their trip. Zipcar helps business travelers save money by avoiding rental car charges, parking/ valet fees, and taxi fees.
Disclosure: This article contains affiliate links, which means we may receive a small commission if you click a link and/ or purchase something.
[divider_line]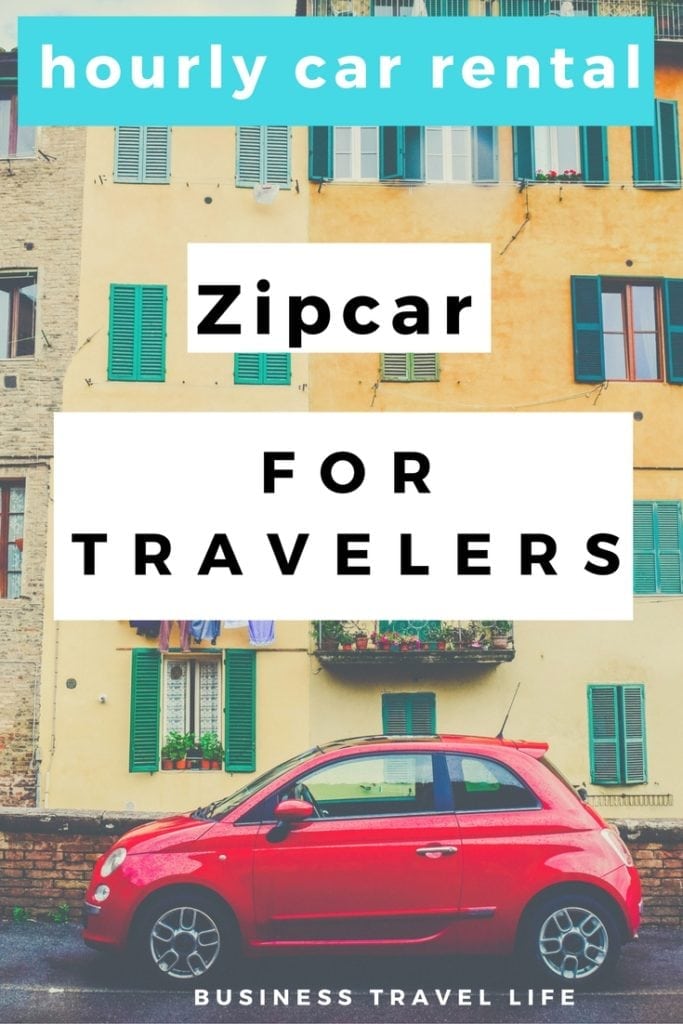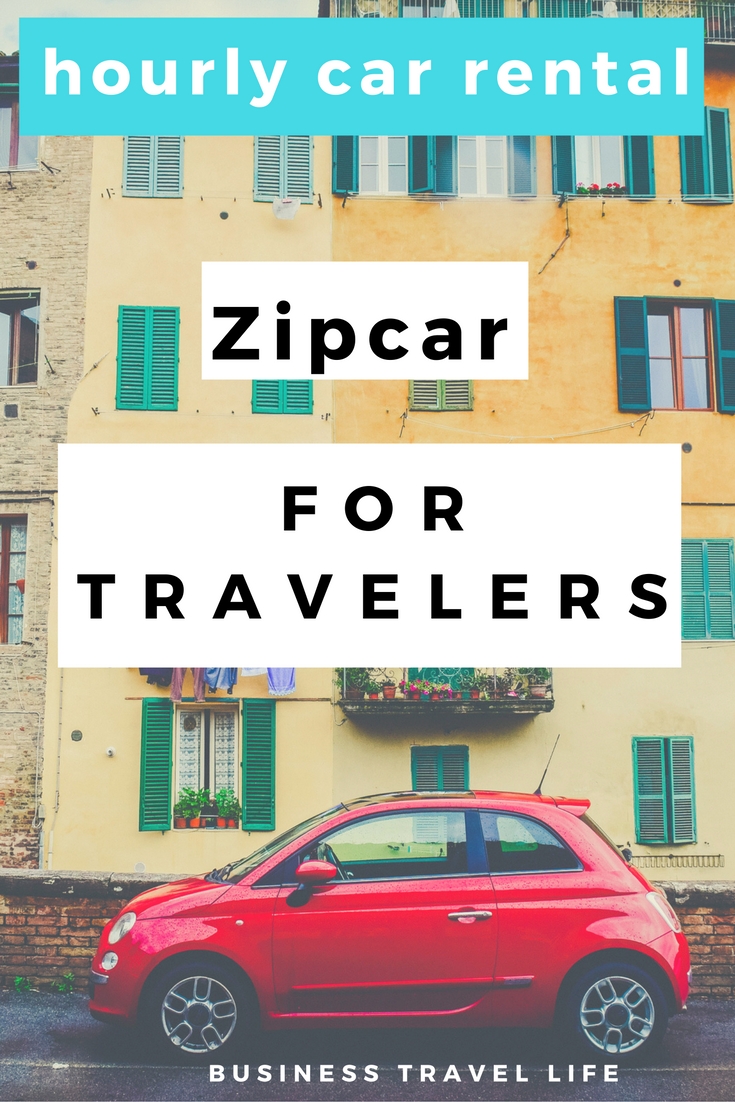 Business Travel Life
Providing nationwide nutrition and fitness concierge services, Business Travel Life seamlessly integrates a healthy lifestyle into corporate and business travel . We partner with our clients to provide nutrition plans and workouts that are achievable on the road. Our clients benefit from the customized level of service and ongoing support we provide. Check out our online store before your next trip to shop for travel accessories and travel-friendly workout tools that make healthy travel easier.