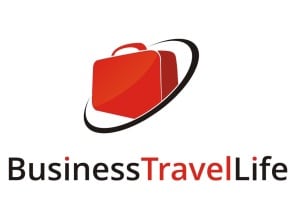 September 10, 2014: Today, Business Travel Life, a company that specializes in supporting Business Travelers to be more healthy, announced they will sell a must have travel tool called Six Pack Bags in their online store. Six Pack Bags are fashionable, meal management systems that make eating healthy on the go convenient. Business Travel Life will carry multiple styles and colors. Each style of bag features room for two to five food trays, making it easy to prepare healthy food and pack it along. The bags include the food trays, freezer gel packs (stay cold eight hours or longer), and have room for whatever else you need to carry with you. The bags range in size from a small tote to a large duffle bag, with many size options in between.
"We are extremely excited to sell Six Pack Bags," stated Kristina Portillo, Founder of Business Travel Life. "Six Pack Bags are a great travel accessory for any business traveler who is tired of eating airport food or someone who is spending hours in the car commuting or making sales calls. These bags have typically been marketed to gym rats and fitness pros, but I see them as a natural addition for business travelers seeking a healthy lifestyle. "
6 Pack Fitness™, the company behind Six Pack Bags, was founded "with a mission to create innovative travel gear, bags and luggage for the elite athlete and fitness enthusiast". Business Travel Life will carry a variety of Six Pack Bags, including an executive briefcase.
Business Travel Life's new, online store will open Monday, September 15th, 2014. The store will feature Six Pack Bags and other must have travel tools for healthy business travel. To pre-order a Six Pack Bag from Business Travel Life, send an email to order@BusinessTravelLife.com or call them at 888-552-5051.
Founded by a business traveler turned personal trainer and nutrition coach, Business Travel Life provides healthy travel support to business executives nationwide. There is no question you can travel well and stay fit and healthy at the same time. It's time to get past the "play now and pay later" mindset that results in crash diets and unsustainable workouts. If you want to get in or stay in shape and have more control of your weight and overall health, contact us at 888-552-5051 or visit us online at www.BusinessTravelLife.com.
Business Travel Life
Business Travel Life is an online resource supporting the road warrior lifestyle. We give business travelers the tools they need to maintain their wellness and productivity when traveling. The topics we cover include business travel tips, travel workouts, healthy travel hacks, travel products, general travel tips, and industry trends. Our goal is to make business travel a healthier experience – and to make healthy travel practices more accessible to all road warriors.