Business Travel Preferences Shifted Dramatically in 2016
Today, Certify, a leading automated travel and expense management software provider, announced the results of its fourth annual SpendSmart™ report detailing the latest business travel and corporate T&E spending trends from 2016.
Analysis of over ten million 2016 transactions showed a massive shift in preference for business travelers. The data proves the impact that the sharing economy has had in the disruption of traditional business travel. Uber transactions grew by over 254% in 2016, accounting for over half of all ground transportation expensed by travelers.

Since Uber hit the transportation scene, taxi usage has continually declined. In 2016 taxi usage accounted for only 11% of ground transportation. Since 2014, taxi usage by business travelers has decreased 37%. The average taxi ride in 2016 was $34.62, compared to $24.75 for Uber and $24.99 for Lyft.

The data indicated for the first time ever, Uber was the most expensed vendor of the year by business travelers, accounting for 6% of all transactions in 2016. The most expensed vendor in 2014 and 2015 was Starbucks.


When it comes to lodging, the biggest disruptor was Airbnb. While it is unlikely Airbnb will have the same impact on hotels that Uber has had on taxis, in 2016 business travelers expensed Airbnb two times more than 2015. Airbnb accounted for under 1% of the lodging expenses, which sounds insignificant until you realize how saturated the lodging market is. The most expensed hotel in 2016 was Hampton Inn, with 8.82% of all lodging receipts, and the 15th most expense hotel was the Residence Inn with only 1.18%. If Airbnb usage continues to increase, it is possible that it will be in the top 15 most expensed hotels by the end of the year.

Also interesting, Airbnb is preferred by business travelers for longer trips. The average hotel stay is 2.58 nights and the average Airbnb stay is 4.51 nights.
Robert Neveu, CEO, Certify, stated "The growing preference for sharing economy services like Uber and, to a lesser degree, Airbnb really underscores the trend toward consumerization of traditional corporate travel. Advances in personal technologies and travel-based smartphone apps have made it easier for business travelers to choose the experiences and vendors they prefer. And the companies they work for are following suit with expanded travel policy guidelines to accommodate new services and payment methods. More than a footnote in history, it's the kind of transformational change that will continue to shape the industry for years to come."
The Certify report also compiled the most popular brands with business travelers:
Hotel- Homewood Suites
Meals- CHICK-FIL-A
Rental Car- Enterprise Rent-A-Car
Airline- JetBlue


Have your business travel preferences shifted over the past few years? Please comment below!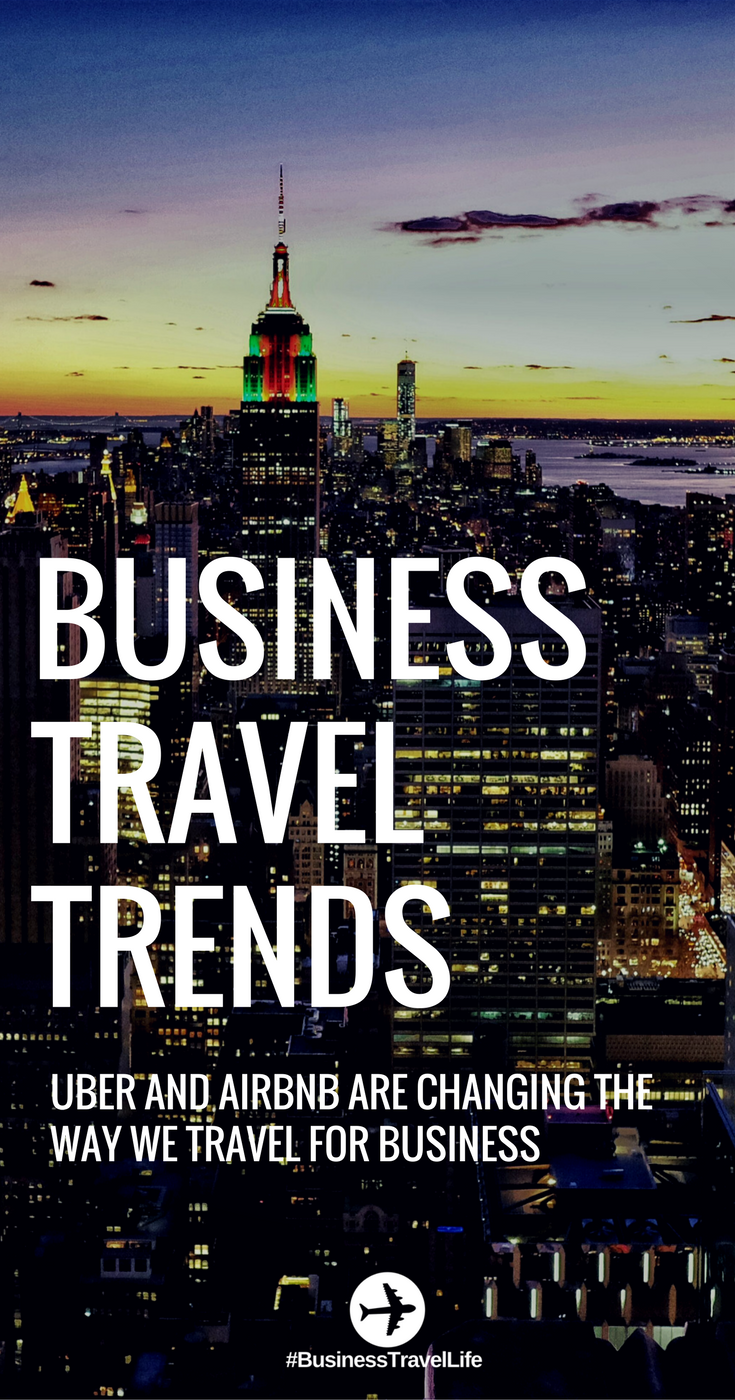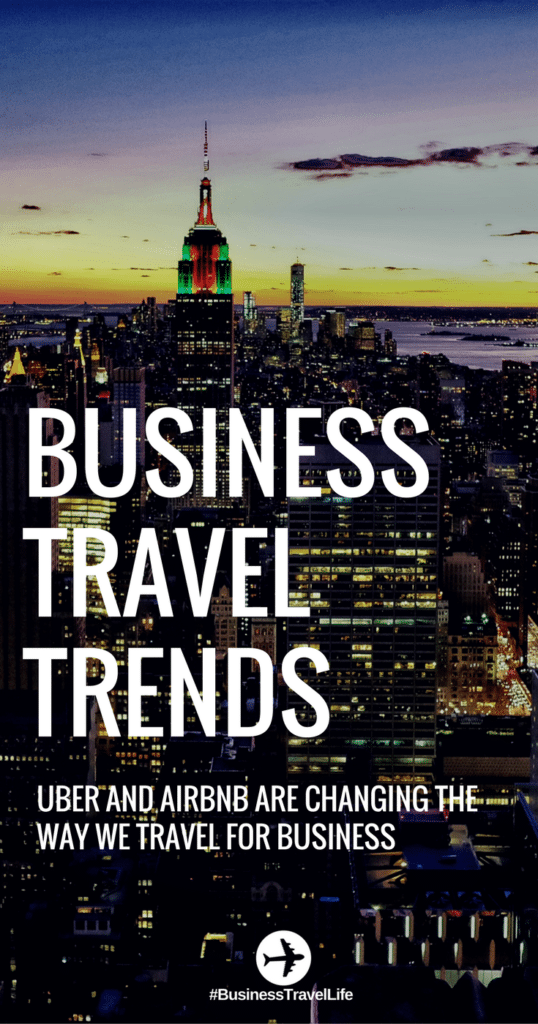 Business Travel Life
Business Travel Life is an online resource supporting the road warrior lifestyle. We give business travelers the tools they need to maintain their wellness and productivity when traveling. The topics we cover include business travel tips, travel workouts, healthy travel hacks, travel products, general travel tips, and industry trends. Our goal is to make business travel a healthier experience – and to make healthy travel practices more accessible to all road warriors.