Hotel breakfast can be a lot healthier when you have a travel size blender in tow!
Finding a nutritious and fast meal is a challenge during travel. Even in hotels that offer breakfast, it is unlikely you will find a "make your own smoothie" bar (although this would be a great idea!!). Believe or not, many healthy road warriors consider a travel blender to be a travel essential. Even with limited ingredients, a smoothie can make your hotel breakfast easier to take out the door. And, if you travel often, consider how nice it would be to have a refreshing smoothie for breakfast instead of the usual continental option in the hotel lobby.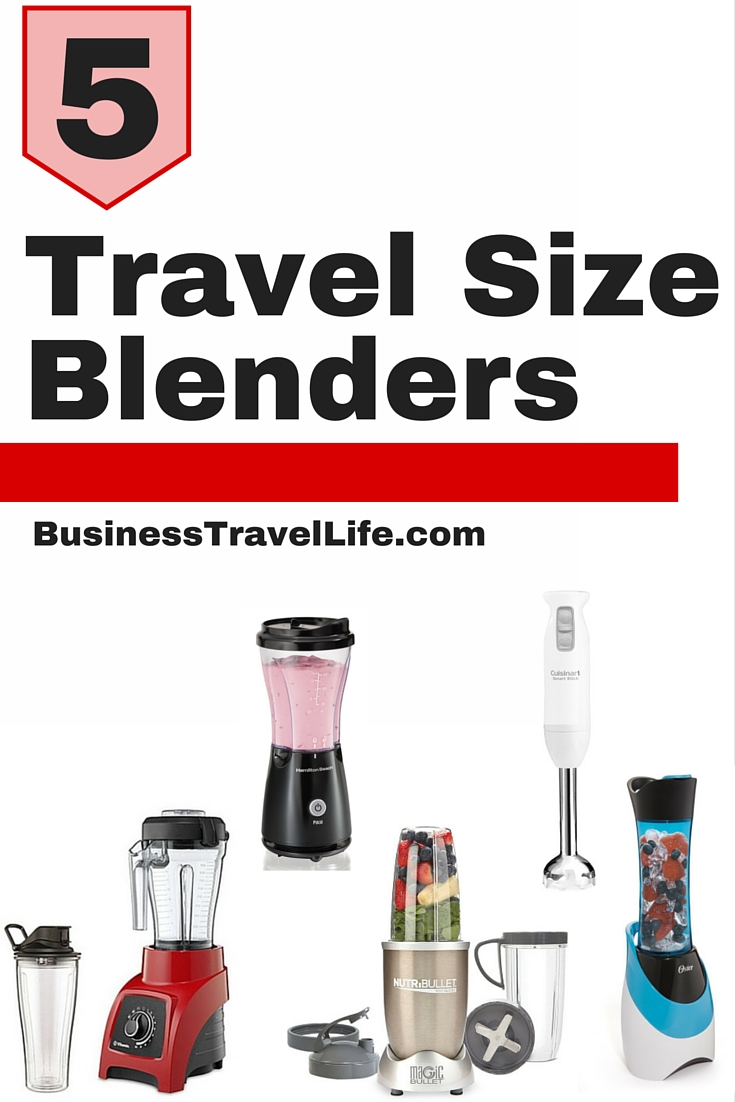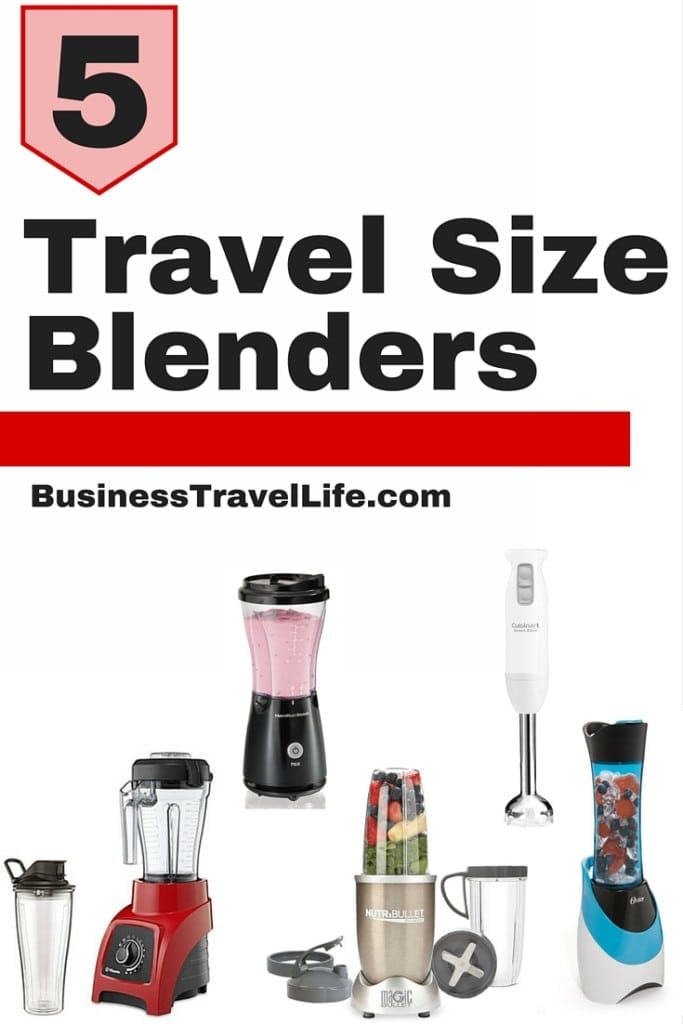 Packing a blender may sound a bit crazy, but once you see the compact blender options that are on the market, you will change your mind.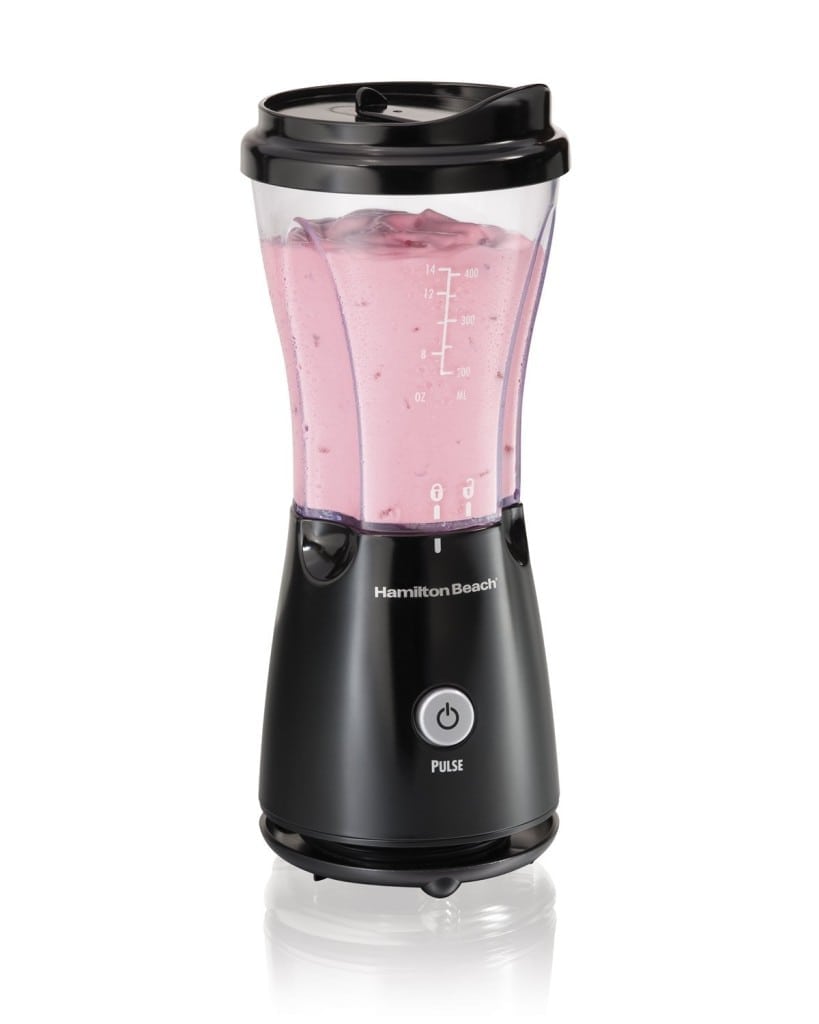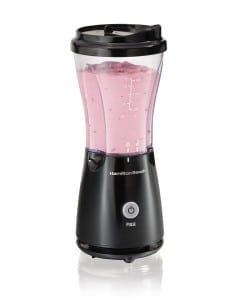 Hamilton Beach 51103 Single Serve Blender with Travel Lid
Why we love it: This has a very low profile with 2-in-1 blender drink container. It also weighs only 2lbs, so you will barely notice it in your bag.
The Hamilton Beach Single Serve Blender offers one-person portions, simple one-touch blending, and durable stainless-steel blades for fast results. Best of all, its 14-ounce blending jar doubles as a travel cup, so you can sip from the same container you blend in. The portable travel cup includes measuring marks and it fits most car cup holders for safe. A travel lid to drink from and a recipe book are included.$19.99, Amazon.com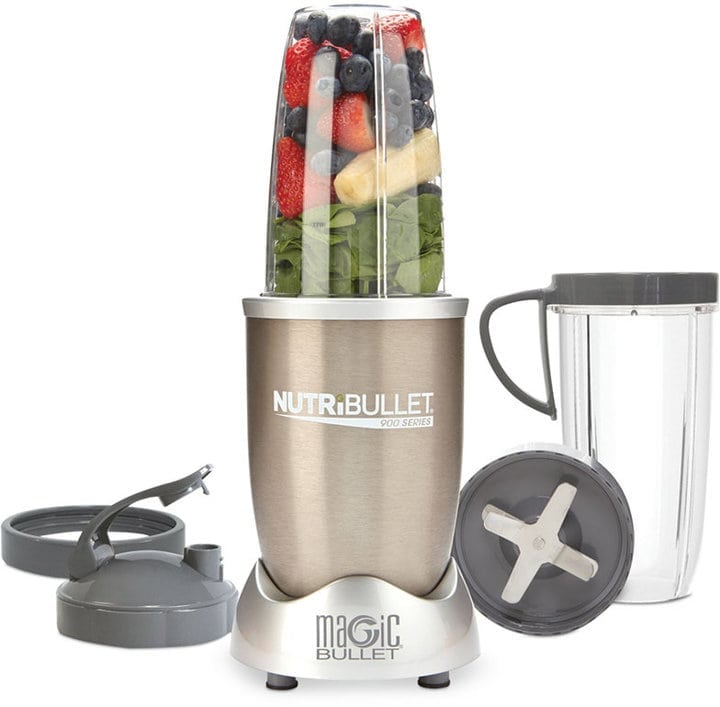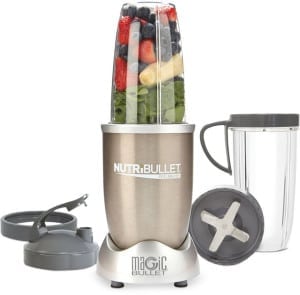 NutriBullet® Pro NB90901 900-Watt Professional Series
Why we love it: The blender is powerful enough to ice and solid food with ease. The set includes a flip-top-to-go lid for the cup.
The NutriBullet® Pro NB90901 is engineered to help break down the cell walls of food to create some of the most nutritional smoothies available. This unique extraction process transforms food into its most nutritious, most absorbable state. This super-powered 900 watt blender offers even more room to mix & make your favorite smoothies. Including everything from a 32-oz. colossal cup to a 24-oz. tall cup to an extractor blade & more, this NutriBullet rethinks the way you prep & create meals. $149.99 on Macys.com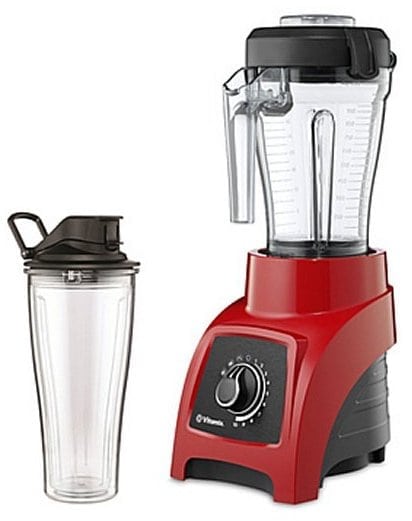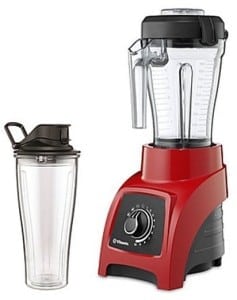 Vitamix S50 Travel Blender
Why we love it: Vitamix is a high quality blender that can do more than just make smoothies (it can make soup!), which makes this a great option for hotel room cooking.
The Vitamix S50 provides the same high-quality blending power you would expect from a professional Vitamix Blender and it is portable. The Vitamix S50 takes up very little counter space (6″ wide!). The stainless steel blades are laser-cut and the Vitamix S50 includes a safety interlocking system turns the machine off automatically when the container is lifted or rocked from the base while you're blending. Includes two blending containers included (20 oz for on the go and 40 oz for larger serving sizes). The 20 oz also includes a portable lid. $428, Amazon

Cuisinart CSB75 Smartstick Immersion Blender
Why we love it: This takes up the lease amount of space in your bag and is powerful enough to blend ice and fruit.
The Cuisinart Smartstick has two speeds that are powerful enough to take on the toughest ingredients in every corner for even, consistent results. Make sure you pack your own to go cup so you have something to blend your smoothie in and drink out of. $64.99, Macys.com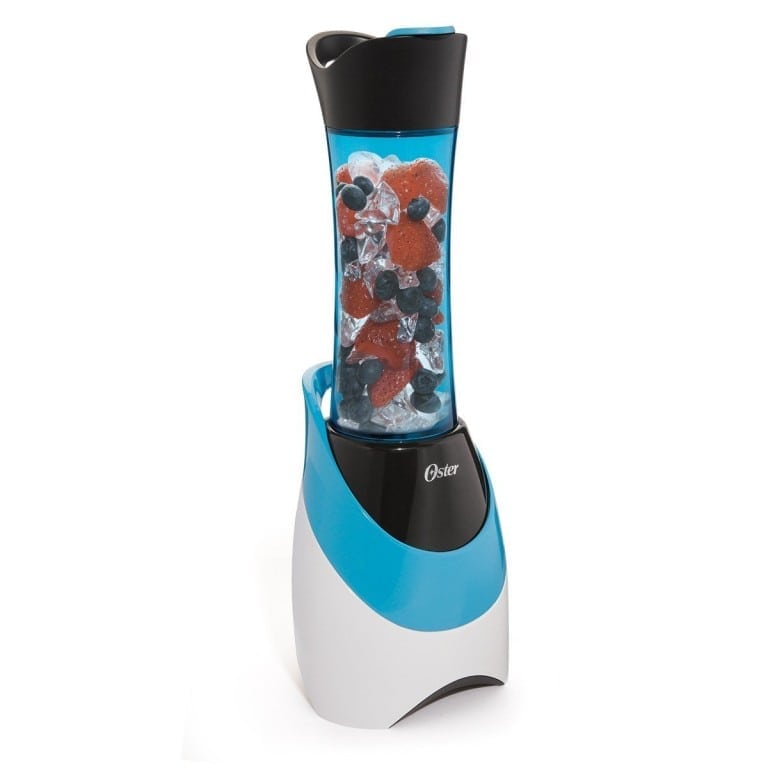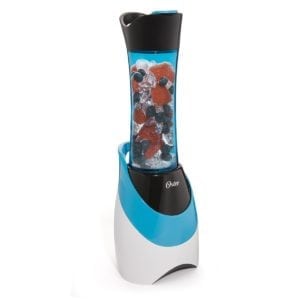 Oster My Blend 250-Watt Blender with Travel Sport Bottle
Why we love it: Available in five (very fun) colors this blend is another 2-in-1 blender drink container combo.
The Oster My Blend has a powerful 250-watt motor that turns ice and frozen fruit into your favorite smoothies. When in use, you replace the blade with the drinking lid, so you don't have to drink with the blade still in the bottom. It is available in orange, pink, green and blue. The 20 ounce BPA-free plastic Sport Bottle comes complete with a carry hook and lid storage when put away. $24.99, Amazon.com
Business Travel Life
Business Travel Life is an online resource supporting the road warrior lifestyle. We give business travelers the tools they need to maintain their wellness and productivity when traveling. The topics we cover include business travel tips, travel workouts, healthy travel hacks, travel products, general travel tips, and industry trends. Our goal is to make business travel a healthier experience – and to make healthy travel practices more accessible to all road warriors.