Stay fit in Philly with these healthy hacks from our business travel guide.
Frequent business travel can be tough on your health, but not if you arrive at each new destination prepared to tackle that city's unique health and fitness options. Philadelphia may be known for cheesesteaks and bad sports teams, but it is a surprisingly easy place to preserve your health. Here are the best places to eat, work, and stay in Philly to help you maintain your usual fitness routine or work out like the locals.
Where to Eat
Unfortunately, Philly does not have a cool, underground hipster shop selling organic soft pretzels and low-calorie cheesesteaks. Splurging once on the local cuisine for the cultural experience (and Instagram post) is absolutely fine, but once you are done, try out these healthier options when eating out in Philly.
For a quick meal on the go, you can eat at sweetgreen or Honeygrow. Both have locations close to Rittenhouse Square, a refreshing block of green space in Center City, and offer a variety of healthy choices at reasonable prices. Sweetgreen specializes in salads, including a build-your-own salad with an extensive choice of ingredients, and has a convenient order online option. Honeygrow boasts a selection of stir-fry plates at surprisingly low calorie counts as well as its signature "honeybar" for a nutritious sugar-fix.
For business meals out, Bellini Grill, a local Italian restaurant, and McCormick & Schmick's are excellent options. McCormick & Schmick's Philadelphia has a stunning view of City Hall, and while it is branded as a seafood restaurant, they are equally well-known for their steaks. If you are looking for somewhere super high-end, try Amuse, a restaurant located in Le Méridien hotel that serves fancy French cuisine. See, there's more to Philly than cheesesteaks and soft pretzels.
Where to Workout
Whether you are a casual runner or hard-core fitness guru, there are plenty of opportunities to stay phit in Philadelphia (couldn't resist), especially for runners. Since Philly is chock full of historic sites, delightful little green spaces, and quaint architecture, you could probably jog anywhere without disappointment. To maximize the sites, take an early morning jog through Old City. Go up 6th Street past Independence Hall and the Liberty Bell to Franklin Square before turning onto the Ben Franklin Bridge. The bridge crosses the Delaware River to New Jersey, and offers an awesome view of the city and riverfront. If you choose to run in Old City, be sure to go early in the morning, as this area is typically crowded with visitors every day of the week.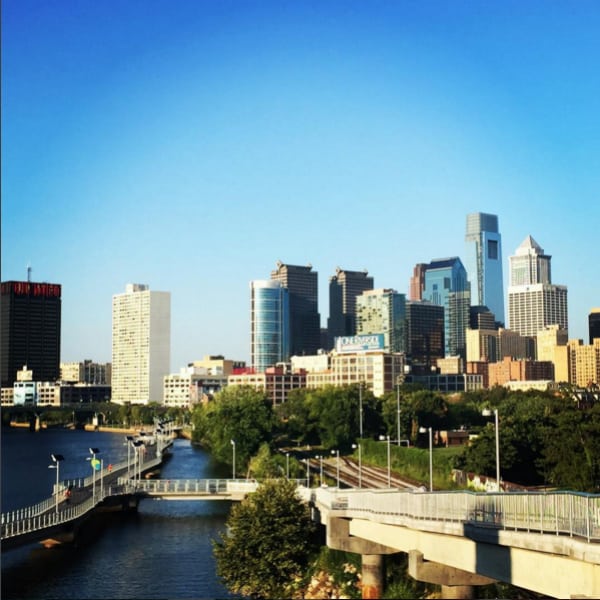 Running is a reliable source of exercise wherever you go, but Philly's bike share program provides a unique and convenient fitness opportunity for travelers to the city. Bike share docks are situated throughout the city, and you can borrow a bike and return it later at any dock, even if it's not where you started. Before you go, check the Bike Coalition of Philadelphia map for bike-friendly roads. Benjamin Franklin Parkway has a generous bike lane, and the view approaching the Art Museum is Pope-approved (he spoke here last September).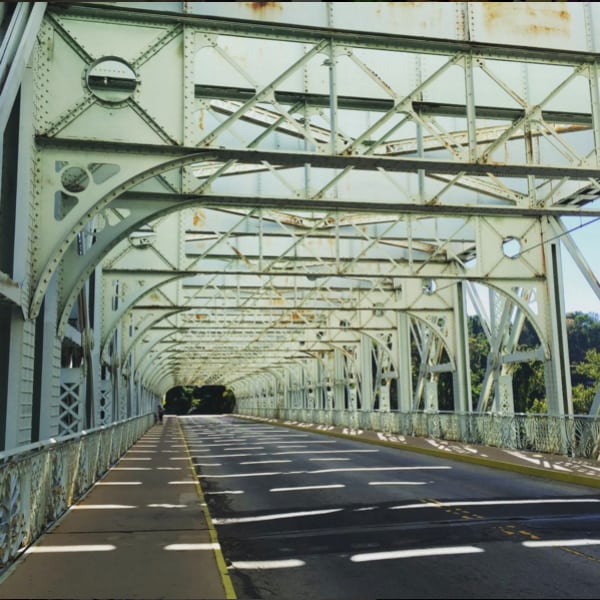 If you are looking for a place to escape the city and workout, run or bike on the Schuylkill River Trail. Beginning at South Street Bridge, the path takes you along the Schuylkill River, past the famous Art Museum, quaint Boathouse Row, and scenic East Falls. Far out of the hustle and bustle of Center City, the trail is easily accessible and the perfect place to exercise outdoors without the threat of crowds or cars.
Where to Stay
Philly is a very walkable city, so don't stay by the airport and pay high train fares to go back and forth to the city. While there are a plethora of airport hotels, there are affordable options in more convenient locations as well. In Center City East, you can stay in the Marriot by the Convention Center. If Center City West is closer to your work, stay at the Westin Rittenhouse Square. Westin's Well-Being Movement will make it even easier to workout on your stay. Through their extensive fitness services, you can borrow workout gear, exercise in their fitness studios, take advantage of their group jog program, or book a room that comes with select exercise equipment
Either way, both the Marriot and Westin are popular hotels with reasonable prices, great locations, and enough room space for in-room workouts. Where you stay is just as important as what you eat and how you workout, and with these options, you will be within walking distance of a variety of healthy eating options and spectacular jogging or biking routes.
This healthy travel guide is not only easy to follow, but enjoyable as well! After all, not a lot of people can say that they casually went for a run where the Declaration of Independence was signed. Avoiding touristy cheesesteak joints like Pat's and Geno's not only helps your health, but your Philly rep as well. So the next time you are sent on a top-secret mission to the city of brotherly love, you can use these fitness hacks to maximize your wellness routine during your business travel.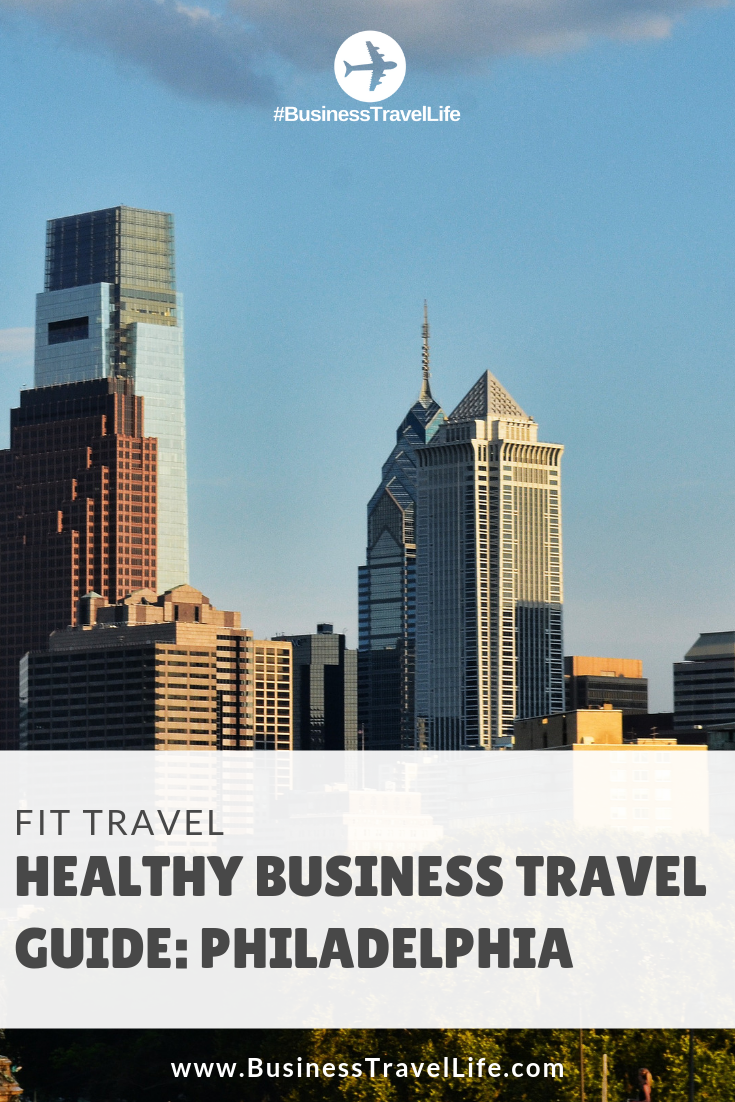 Business Travel Life
Business Travel Life is an online resource supporting the road warrior lifestyle. We give business travelers the tools they need to maintain their wellness and productivity when traveling. The topics we cover include business travel tips, travel workouts, healthy travel hacks, travel products, general travel tips, and industry trends. Our goal is to make business travel a healthier experience – and to make healthy travel practices more accessible to all road warriors.