Heading to Rochester on business? You're in luck! Rochester is a great place to stay healthy while getting business done. Not only will you find fitness friendly hotels, there are many healthy things to do in Rochester.
Where to Stay
One hotel to consider making a reservation at is the Strathallan, located in downtown Rochester. Not only is this hotel beautiful and in a central location, but it offers a fitness center with personal training available. With limited machinery, hotel gyms can sometimes feel like a fitness dead end. If you know you will be staying at the Strathallan, book an appointment with the personal trainer ahead of time to avoid this block.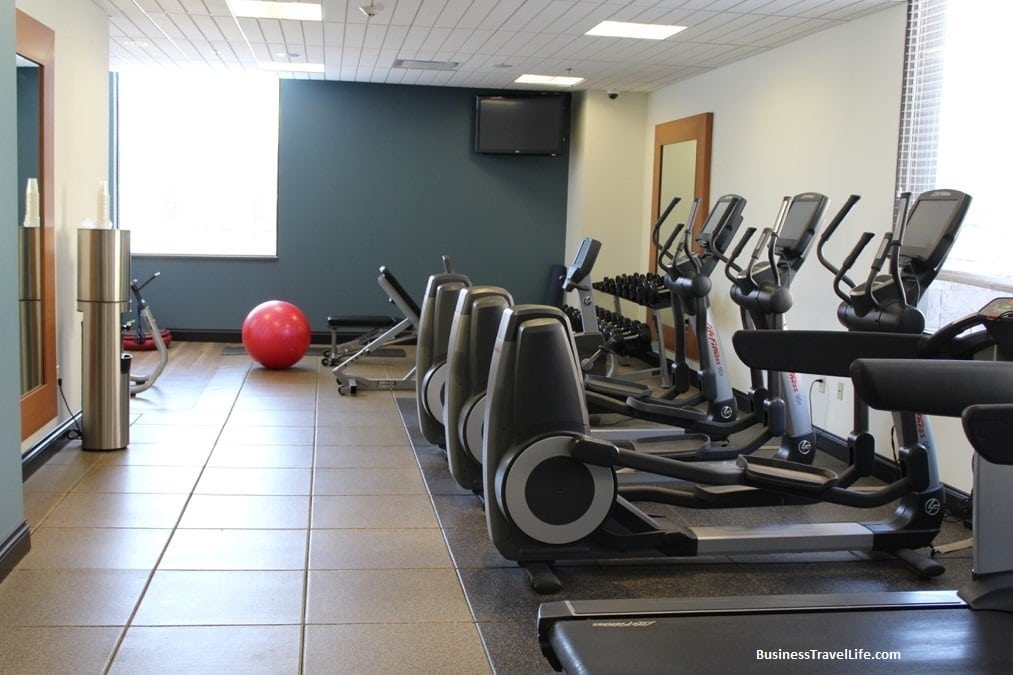 Another healthy hotel option in Rochester is the Staybridge Suites. This hotel is centrally located to downtown, the University of Rochester, and directly on the Genesee River. In addition to the fitness center at the hotel, the hotel has utilized the close proximity to the river by paving the sidewalks for guests to walk, run, or bike along the river. The hotel is an all-suite hotel, meaning each guest room has a kitchen. Access to a full-size kitchen and a grocery store (Wegmans is nearby) makes healthy eating even easier during your trip.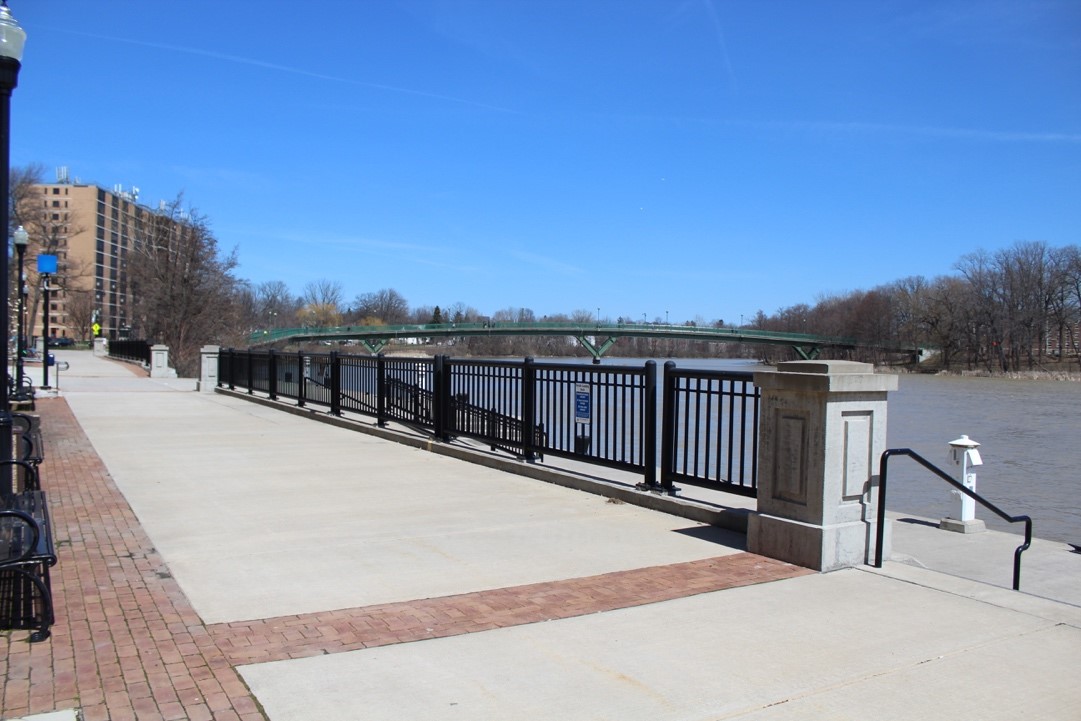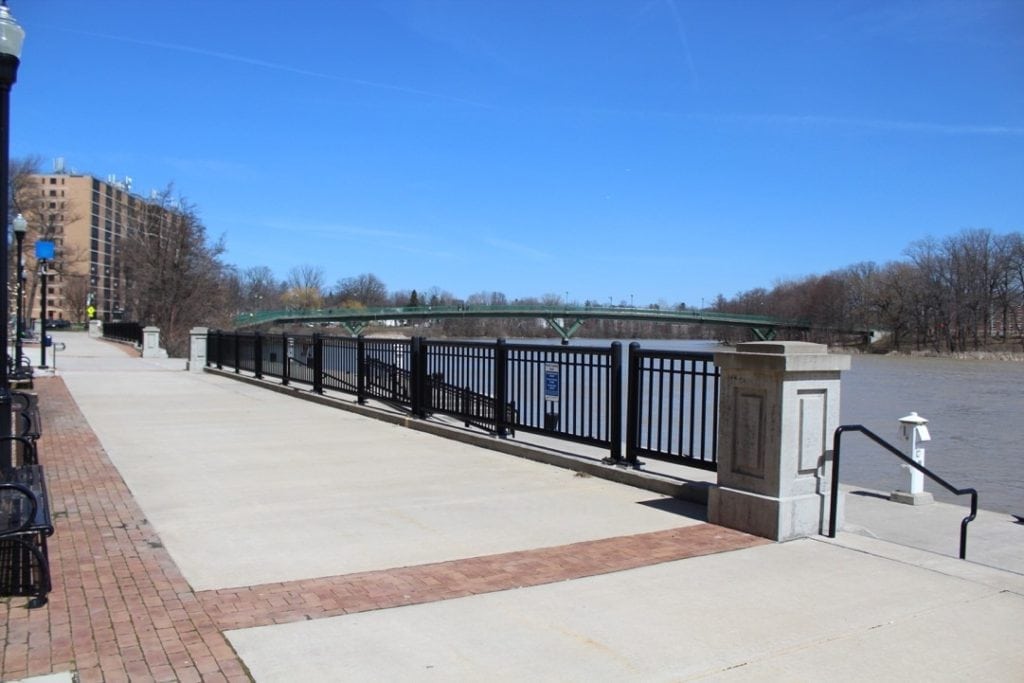 Where to Eat
In addition to the healthy things to do in Rochester, there are many places to eat healthily. One delicious restaurant you should visit is Saha Med Grill. This restaurant serves Mediterranean food with a unique twist. Here, you can choose between a whole grain pita, rice or quinoa bowl, or salad. Next, choose your protein and choose toppings and vegetables. Yum!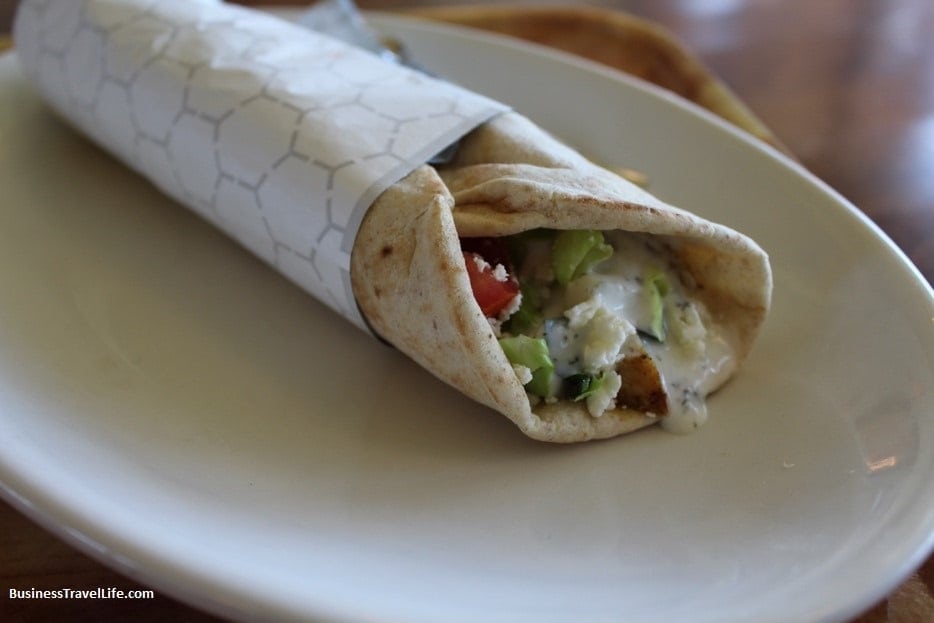 After Saha Grill, head next door to RuckHouse Athletics for a juice, or a workout! During my visit, I went for the juice. My choice was called Cleanse, which included apples, carrots, spinach, kale, pineapple, and ginger.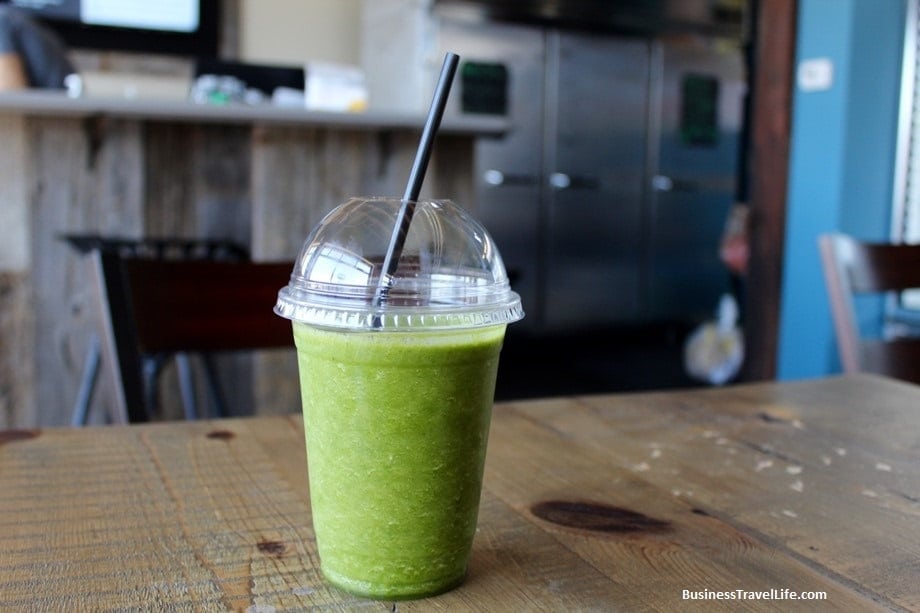 Where to Workout
If you are in Rochester and looking for an exercise challenge to push you to your limits, definitely stop by RuckHouse Athletics. Not only is this a training facility for major races such as the Spartan races and Tough Mudders, but RuckHouse Athletics also offers individual classes which you can take anytime. After watching others training for the Spartan race here, it is safe for me to promise you that a class there will kick your butt! Finish off your workout by heading to their juice bar (shown above).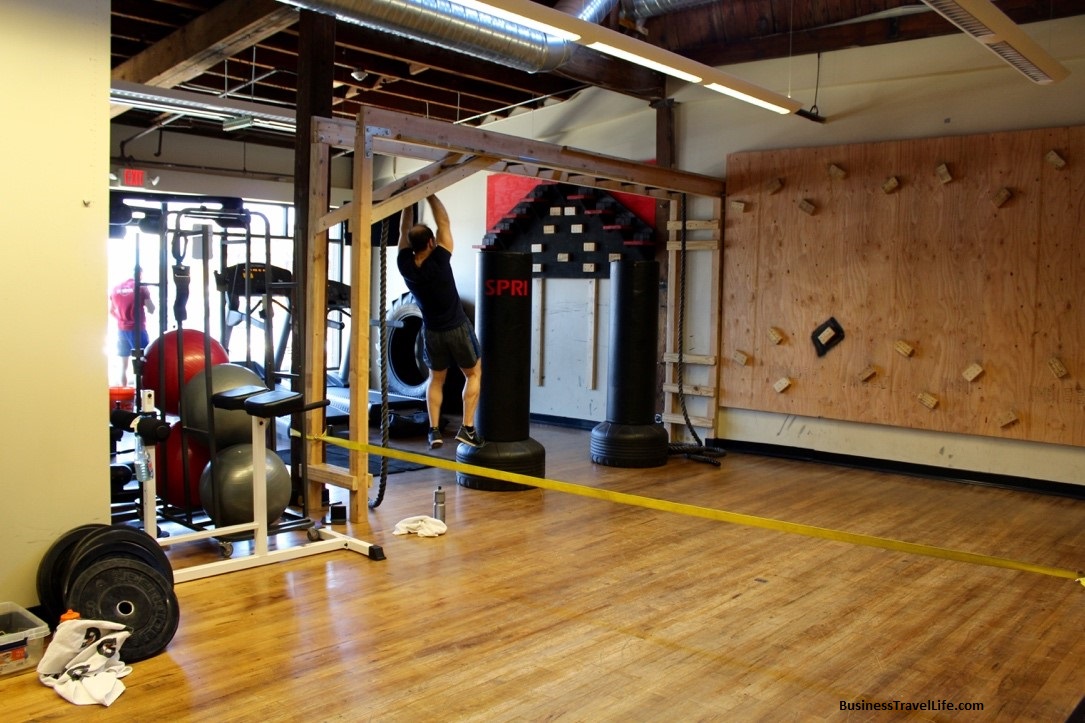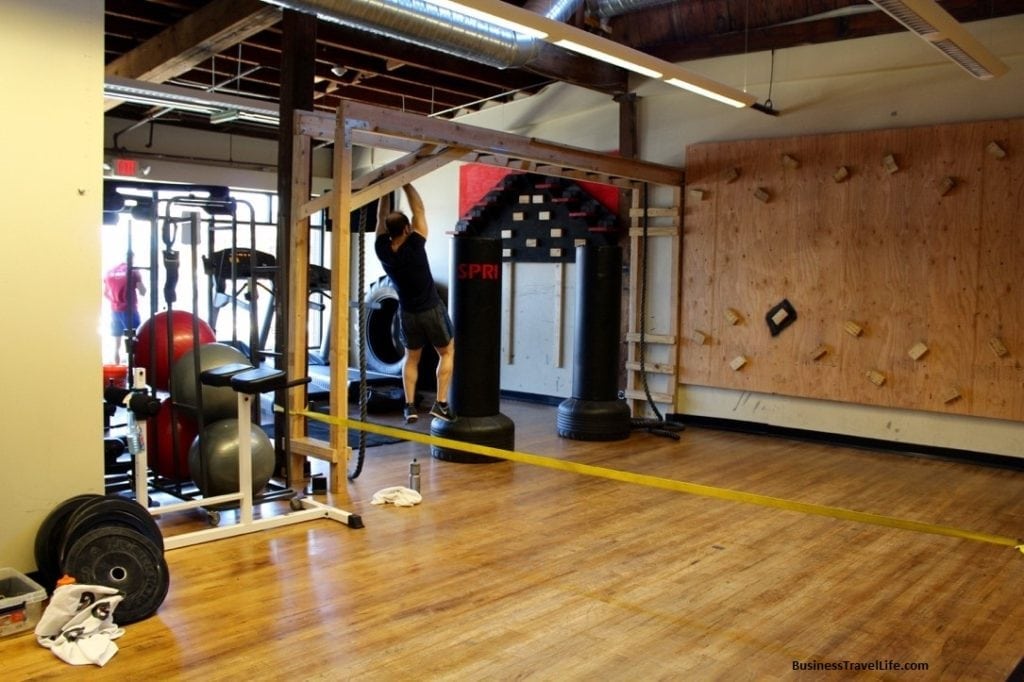 There are many things to do in Rochester for outside for exercise. With 24 miles of scenic trails along the Genesee Riverway Trail, runners and walkers have many routes to choose from. The trail extends from the Erie Canal to downtown and Lake Ontario. It provides walkers and runners access to the Genesee River, a scenic gorge, three waterfalls,and eleven parks.
Rochester is also very bike friendly. If you are lucky enough drive into Rochester for your business trip, consider bringing your bike. If you are flying into Rochester, keep an eye on the bike share program that is expected to be coming soon. If you are doing business on the Rochester Institute of Technology campus, you may be eligle for the RIT Bike Share program.
Keeping up with your healthy lifestyle is not hard to do in this city in upstate New York. If business travel brings you to Rochester, remember to pack your workout gear and enjoy your stay!
What are your favorite healthy things to do in Rochester? Please commment below!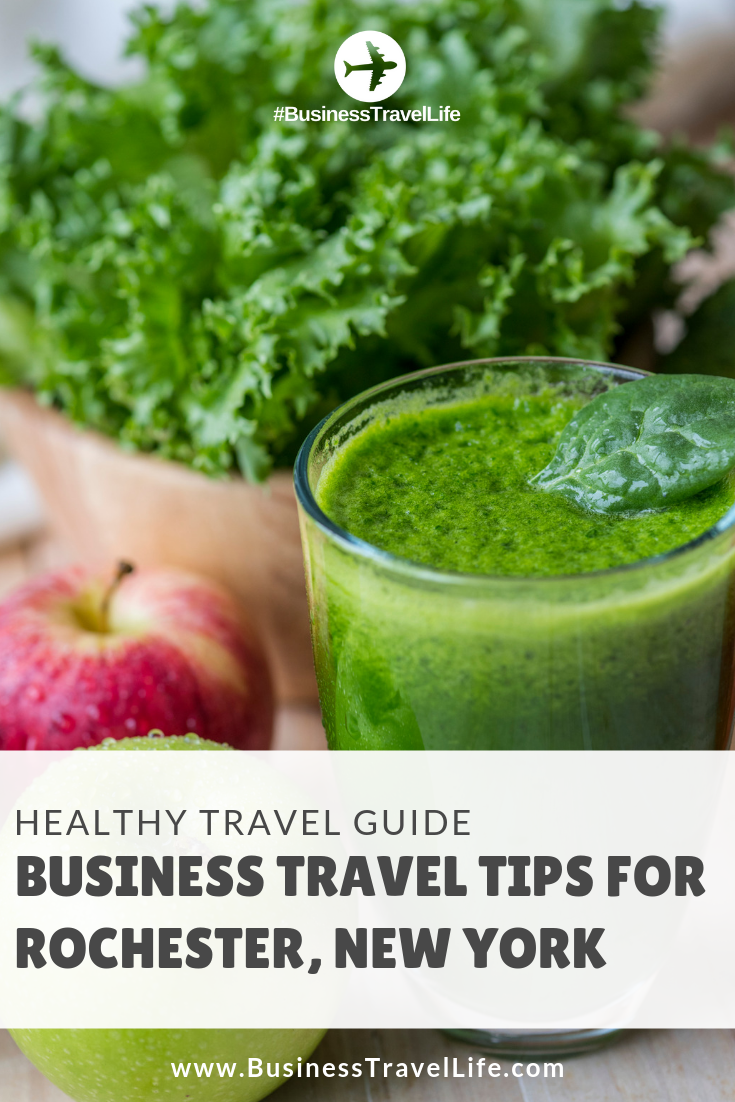 Business Travel Life
Business Travel Life is an online resource supporting the road warrior lifestyle. We give business travelers the tools they need to maintain their wellness and productivity when traveling. The topics we cover include business travel tips, travel workouts, healthy travel hacks, travel products, general travel tips, and industry trends. Our goal is to make business travel a healthier experience – and to make healthy travel practices more accessible to all road warriors.