Vegan travelers will appreciate Luca Chiara travel accessories.
When searching for a travel clutch, there are a number of criteria. The clutch must be functional, durable, and stylish. Most importantly, the travel clutch must be secure with RFID identity protection.
For Vegan travelers searching for a travel clutch, the challenge is even greater. Finding a function, durable, stylish, secure AND vegan-friendly clutch or wallet is a major challenge. For this reason, we were very excited for the chance to review and giveaway, not one, but two Luca Chiara travel accessories! That means one for you and one for your VFF (Vegan Friend Forever).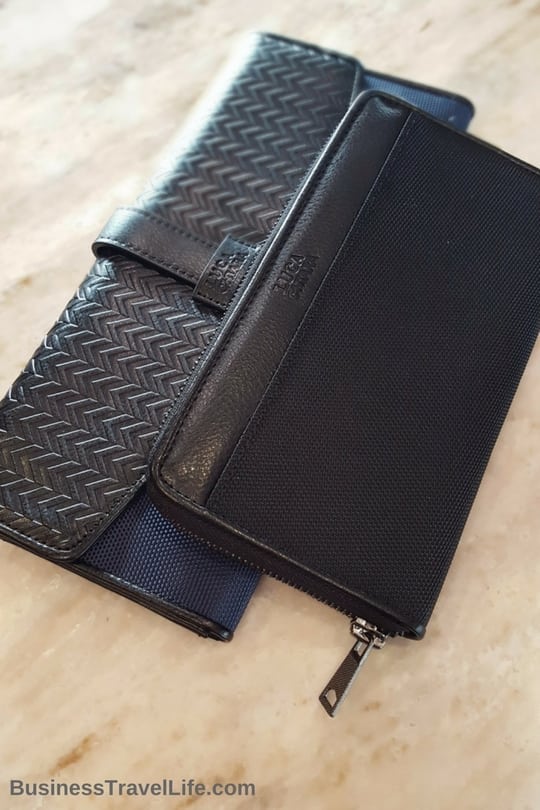 Luca Chiara's travel accessories feature radio frequency identification (RFID) protection to ensure the security of your credit cards and other cyber banking activities that can unknowingly occur at a distance during travel. If you think you do not need to worry about RFID protection, think again. Hackers have demonstrated how easy credit cards can be read through clothing and wallets.
Vegan-Friendly Travel Accessories
Luca Chiara's products are made from fine vegan leather. The humane man-made and environmentally responsible materials have even earned the approval of People for the Ethical Treatment of Animals (PETA). The wallets are also water resistant, which makes cleaning and care much easier.
The Isabell is a black zip around wallet. I love that the Isabell wallet zips all the way around. That is really important to ensure nothing slips out while you are going through airport security or just in a hurry. The inside has two pockets for receipts and/or cash, plus 12 credit cards slots. There is a zippered change pocket inside.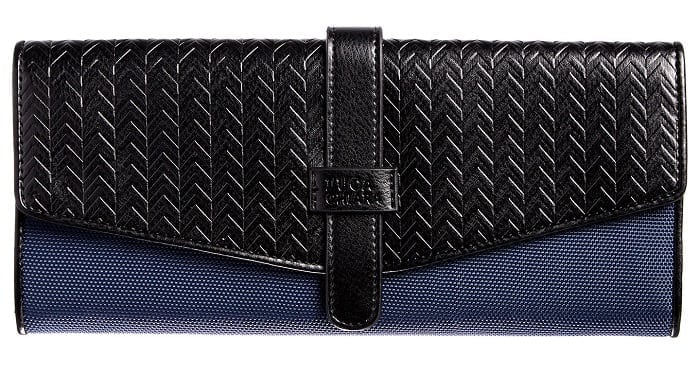 The Philamenia is a larger navy and black clutch with a snap. This clutch is large enough to carry travel documents but small enough to slip into your larger travel tote. I love taking clutches like this on business trips because I can easily store in my laptop bag during travel and daytime meetings. Then, in the evening, I can take the clutch out and avoid carrying a large purse around. The inside has three pockets, for which you could store your passport, documents, and cash. There are size credit card slots and a zipper change (or cash) pocket.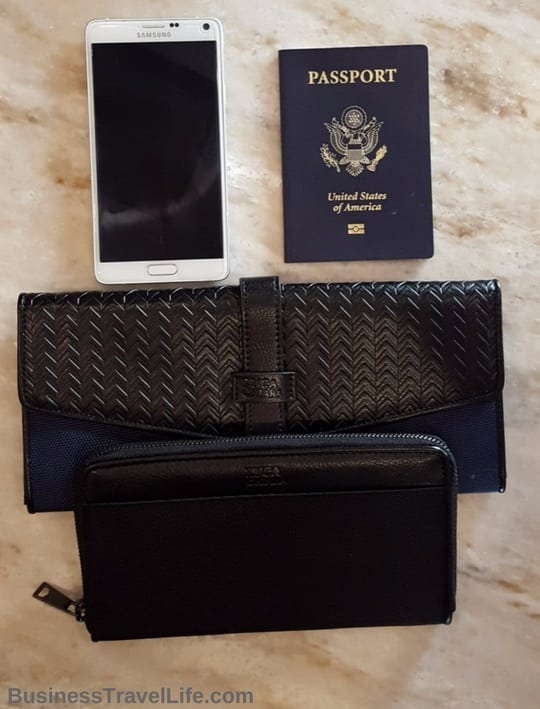 Overall, the Luca Chiara vegan-friendly travel accessories are solid products. The seams are stitched instead of glued and the wallets are lightweight, even though they are lined with steel to provide RFID protection. Martin Salerno, one of the Luca Chiara's founders, has incorporated the craftsmanship and strategies from his great-great grandfather's Italian shoe store that started in 1902.
Giveaway
Enter to win the Luca Chiara Travel Clutch and Travel Wallet! One lucky winner will receive:
The Isabell Zipper Wallet (ARV $54.50)
The Philamenia Clutch (ARV $98.50)
Luca Chiara Vegan Leather Travel Accessories Giveaway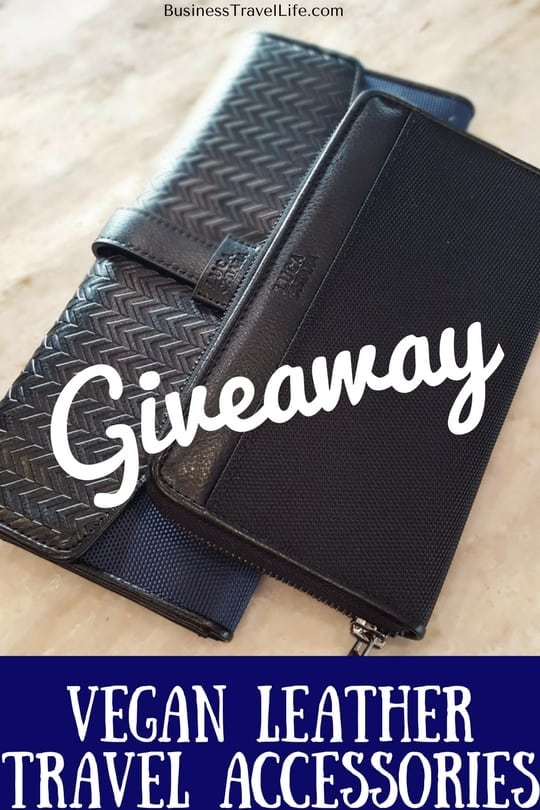 Business Travel Life
Business Travel Life is an online resource supporting the road warrior lifestyle. We give business travelers the tools they need to maintain their wellness and productivity when traveling. The topics we cover include business travel tips, travel workouts, healthy travel hacks, travel products, general travel tips, and industry trends. Our goal is to make business travel a healthier experience – and to make healthy travel practices more accessible to all road warriors.