American Airlines Tops the List for the First Time in Years
For the first time in years, data shows American Airlines was the most expensed airline for business travelers in the third quarter of 2016. Recent data released by Certify, a company that provides expense-reporting software, shows that business travelers expensed American Airlines more than any other carrier. Delta has been at the top of this list for the last three years.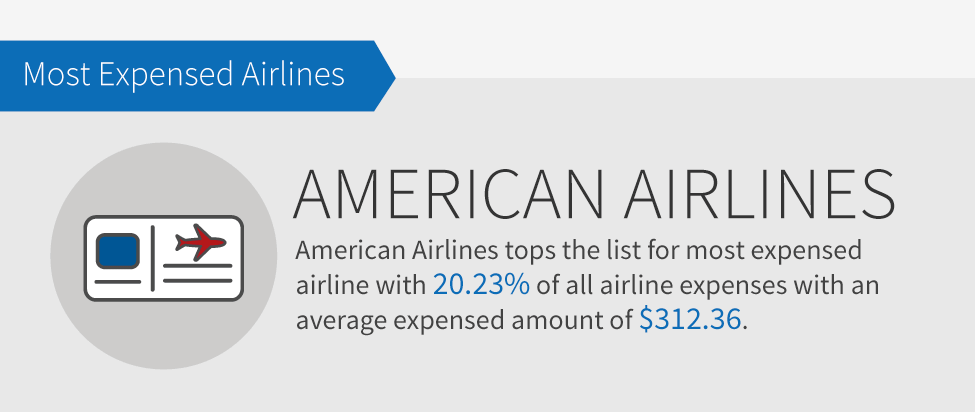 The report indicates American Airlines narrowly beat Delta Airlines by less than 1%. Business travelers expensed 20.23% of flights in the third quarter on American and 20.21% on Delta.

The report also indicated the average ticket price on American was $312.36, while the average ticket price on Delta was $432.85. With many frequent travelers fed up with travel loyalty programs, there is an ongoing debate in regard to price versus points. This data may indicate travelers (or corporate travel managers) are more interested in finding a cheaper flight than booking with an airline to earn loyalty points.
At the recent Skift Global Forum 2016 held in New York City last month, a debate was held to discuss the state of loyalty programs. The Points Guy, Brian Kelly, discussed the value of points, while George Hobica, founder of Airfarewatchdog clarified why price does matter. See the discussion in the video below.
Another factor for the increase in business travel on American Airlines is the completion of the merger with US Airways. In the third quarter of 2015, American Airlines represented 13.21% of flights expensed, while US Airways accounted for 6.94%. Combined, this puts American Airlines at 20.15%, just behind Delta Airlines at 21.12%.
American Airlines did not make any gains when it comes to passenger satisfaction. Southwest Airlines topped the list with 4.6 out of 5 average rating. Alaska Airlines came in second, with a rating of 4.5.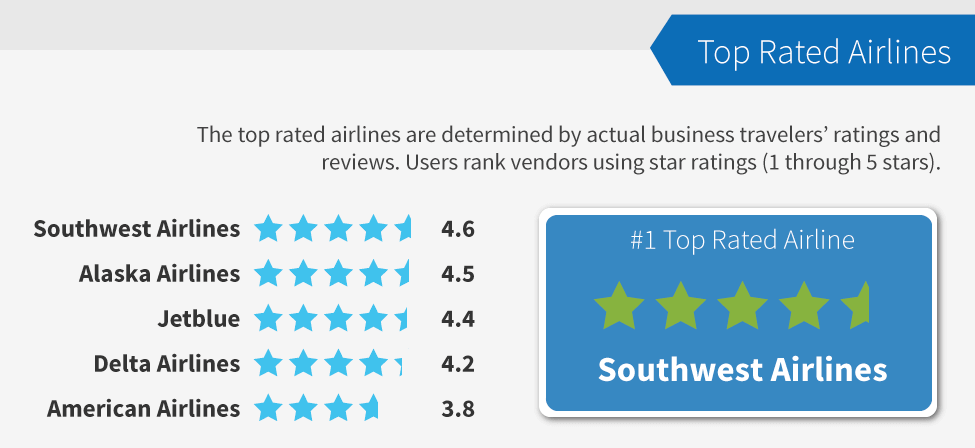 With American Airlines announcing lower-priced, basic economy fares in 2017, it will be interesting to see if the airline continues to gain market share among corporate travelers.
Do you think American Airlines will hold its position as the most expensed airline or was this quarter an exception?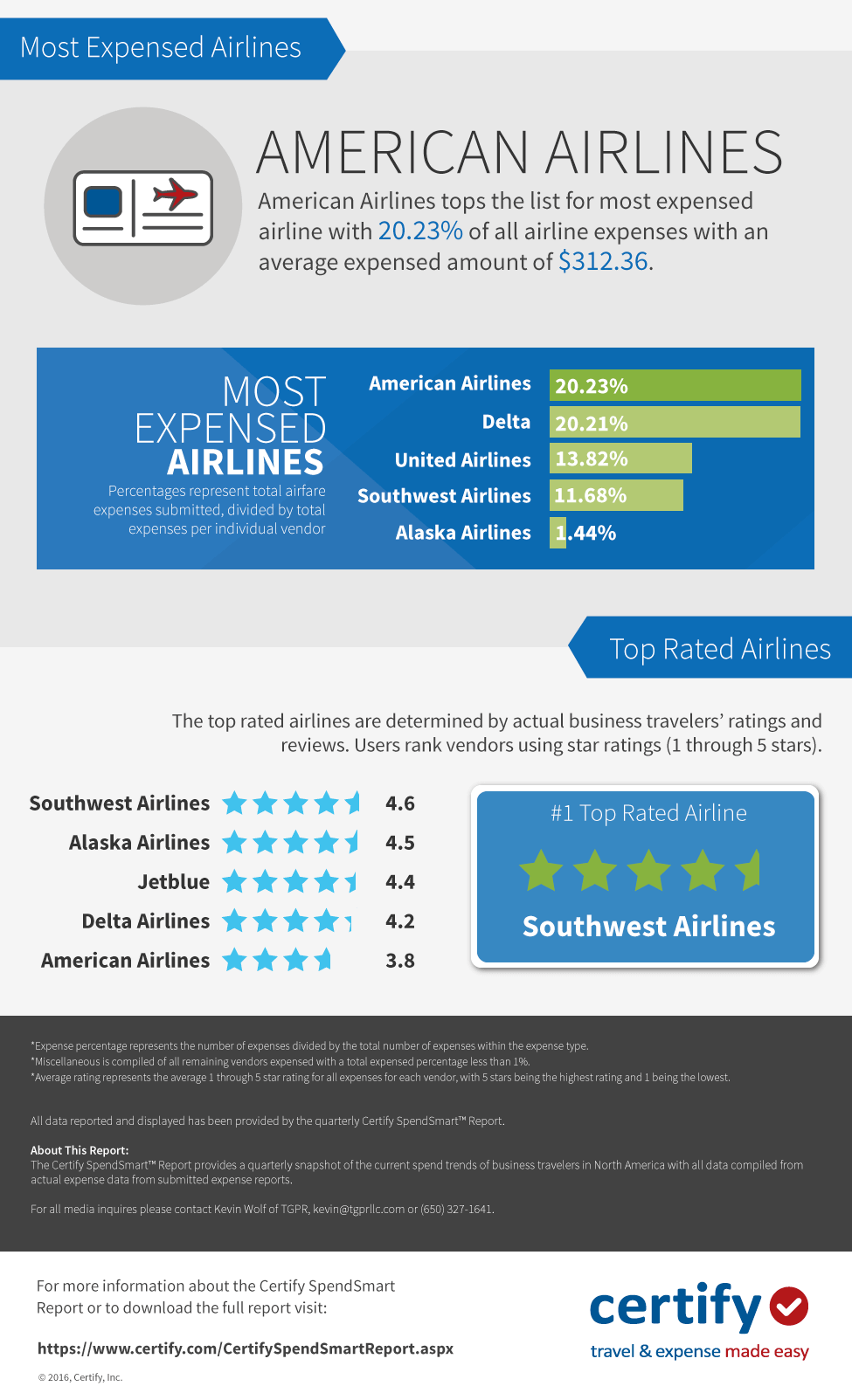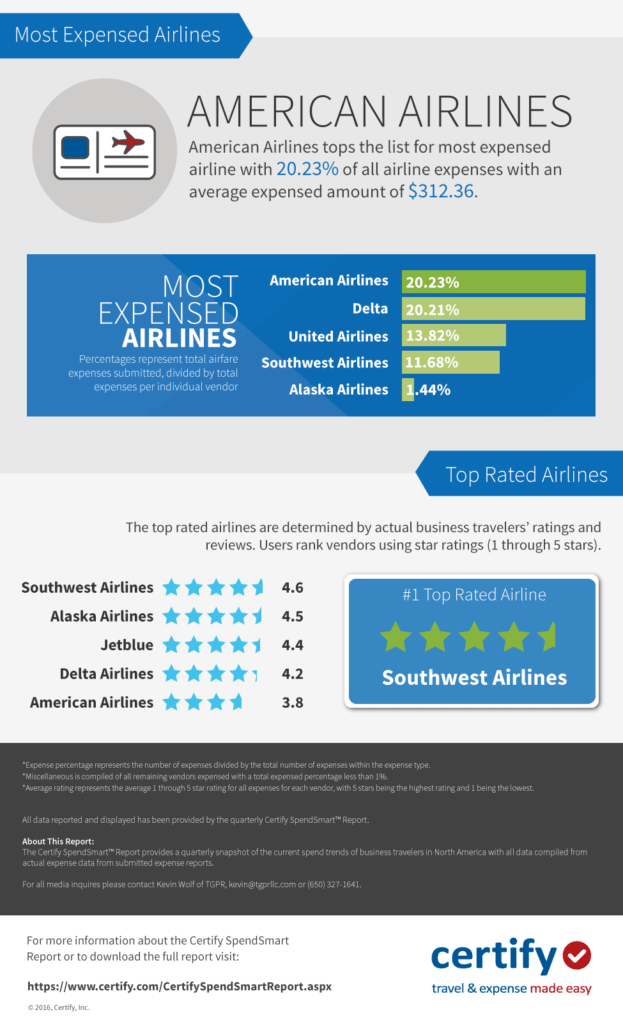 Business Travel Life
Business Travel Life is an online resource supporting the road warrior lifestyle. We give business travelers the tools they need to maintain their wellness and productivity when traveling. The topics we cover include business travel tips, travel workouts, healthy travel hacks, travel products, general travel tips, and industry trends. Our goal is to make business travel a healthier experience – and to make healthy travel practices more accessible to all road warriors.