The annual Egencia awards highlight the best business hotels around the globe.
Egencia, an Expedia brand providing travel management solutions, recently unveiled their list of the best business hotels. From customer experience to popular amenities, Egencia's judging process took a well-rounded look at what makes a great hotel for work travelers. The result is a list of 100 accommodations around the globe that will satisfy road warrior needs.
"This year's honorees go above and beyond what is expected of them to put the needs and comfort of business travelers first, offering conveniences such as complimentary breakfast and loyalty points." – Andrew Dyer, Egencia VP of Global Supply
One hundred hotels is a lot to sift through, so we've narrowed the list further to our ten favorites. The below accommodations meet Egencia's requirements for best business hotels, as well as ours for being both work and fit-friendly.
Hyatt
From the Hyatt Regency Mexico City to Grand Hyatt Tokyo, a total of nine Hyatt locations across five continents were recognized in the Egencia awards. Grand Hyatt San Francisco in Union Square really makes a splash with its 24-hour fitness studio and a conference center equipped for large corporate events. Though it didn't make Egencia's list, we're personally a fan of the Hyatt Regency San Francisco as well, whose HyMilers running club helps guests stay in tip-top shape.
YOTEL Boston
It's easy to see why YOTEL Boston made Egencia's list. With cool tech like YO2D2, a hospitable robot, the accommodation is perfect for business travelers that prefer innovative amenities. In particular, YOTEL's SmartBeds, featured in their cabin accommodation, allow you to adjust your bed to your needs. Having a room that can effortlessly move between being an office to a place of rest and relaxation is key for having a wholesome experience on the road.
Hotel Sofitel New York
Numerous Big Apple hotels are Egencia-approved, and our favorite is Midtown Manhattan's Hotel Sofitel New York. Whether you're traveling with colleagues or going solo, the hotel's nine conference rooms and well-equipped business center have just about anything a road warrior could need. Plus, the availability of a fitness center certainly sets them apart from the competition.
Radisson Blu Minneapolis Downtown
Radisson's Minneapolis location was featured in our hotel workout guide as an accommodation with exemplary workout options for guests. Guests can grab a map and run along BluRoutes, jogging paths that combine exercise with popular local sites. With the addition of an Egencia honor, Radisson Blu Minneapolis Downtown is easily one of the best business hotels out there.
"Business travelers are a huge part of our business, so we understand their unique needs. It is our pleasure to provide a seamless experience with outstanding customer service for every guest at Radisson Blu Minneapolis Downtown." – Steve Lindburg, General Manager
The Chase Park Plaza Royal Sonesta St. Louis
Another hotel appearing on both Egencia's list of the best business hotels and ours for top workout amenities is the Chase Park Plaza Royal Sonesta St. Louis. Other than its incredible fitness center, road warriors will love the central location, generous meeting space, and variety of eating options.
STAY Copenhagen
In Europe, STAY Copenhagen offers apartment-style accommodation that gives business travel a more homely appeal. With kitchen facilities and a nearby organic market, guests can whip up their own healthy meals instead of eating out. The workout studio and prime location in Denmark's capital round out STAY's road warrior-friendly amenities.
Evergreen Laurel Hotel Levallois-Perret
The Evergreen Laurel Hotel Levallois-Perret gives Paris-bound work travelers a cozy place to stay. Be sure to check out the sauna while you're there — your holistic wellness is just as important as your fitness when on the road, and this amenity is sure to help you relax at the end of a long day of meetings or conferences.
Scandic Frankfurt Museumsufer
Scandic Frankfurt Museumsufer represents Frankfurt in Egencia's awards. Other than your usual desired amenities, like meeting rooms and complimentary Internet, the hotel also has outdoor equipment available for loan to guests. From walking poles to bikes, you can try a pleasant alternative to the fitness center.
Amora Hotel Jamison Sydney
In Australia, the Amora Hotel Jamison Sydney has plenty of desirable amenities. With a swimming pool and a spa, guests can work out in the water before unwinding at the spa. The spacious rooms, free Wifi, and prime location in Sydney all make this hotel more than worthy of a spot on Egencia's list of best business hotels.
Orchard Hotel Singapore
What's not to love about Orchard Hotel Singapore? Guests can try a hotel workout in the amply sized rooms, swim laps in the pool, and take advantage of the available laundry service to refresh their exercise attire. With in-house restaurants serving some of the best local dishes, you can sample a Singapore staple while traveling for business.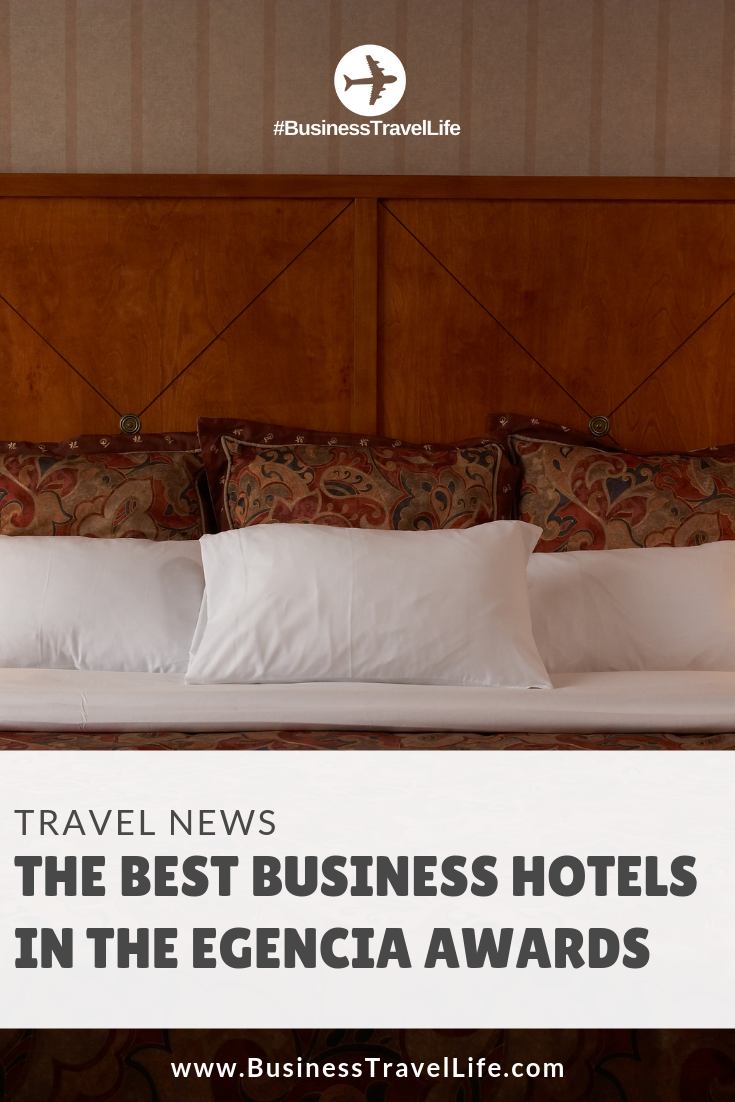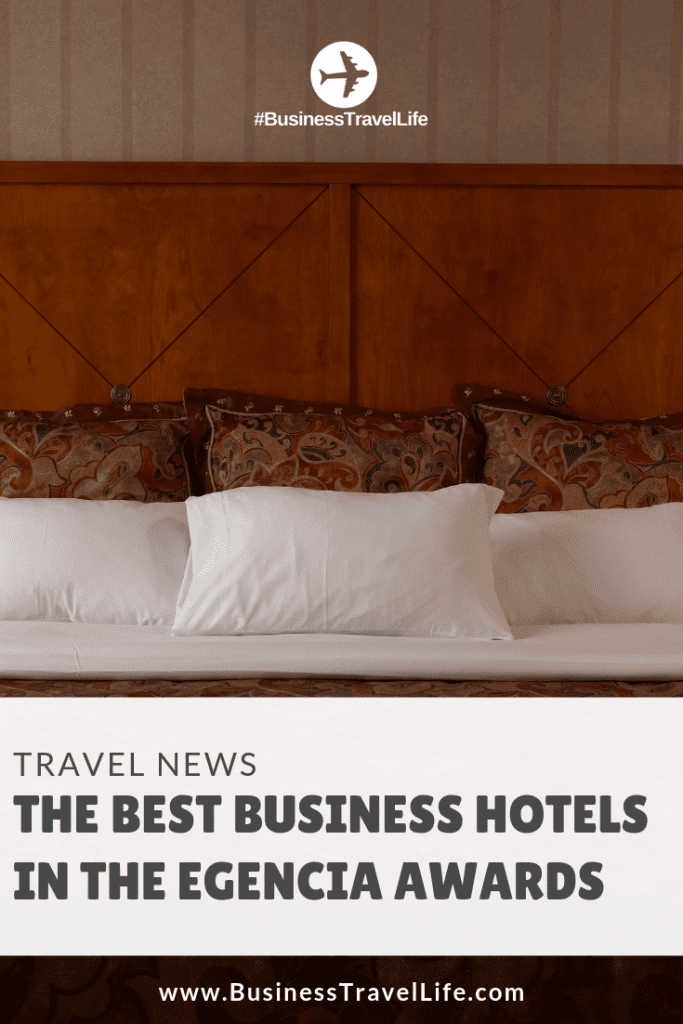 These are just a sample of the accommodations recognized by Egencia as the best business hotels. The full list of winners can be found here. Do you have a favorite that didn't make the list? Comment and share below!
Business Travel Life
Business Travel Life is an online resource supporting the road warrior lifestyle. We give business travelers the tools they need to maintain their wellness and productivity when traveling. The topics we cover include business travel tips, travel workouts, healthy travel hacks, travel products, general travel tips, and industry trends. Our goal is to make business travel a healthier experience – and to make healthy travel practices more accessible to all road warriors.