American Ninja Warrior 2016 competitor Nathan Burkhalter tells us about his experiences on the show and during his travels, as well as his three tips for staying fit on the road.
In case you missed his appearance in the Oklahoma City Qualifier, here is a quick recap: he killed it! Nate Burkhalter was the first of all the competitors in the OKC qualifiers to complete the entire course and the first ever ninja to get past the bar hop.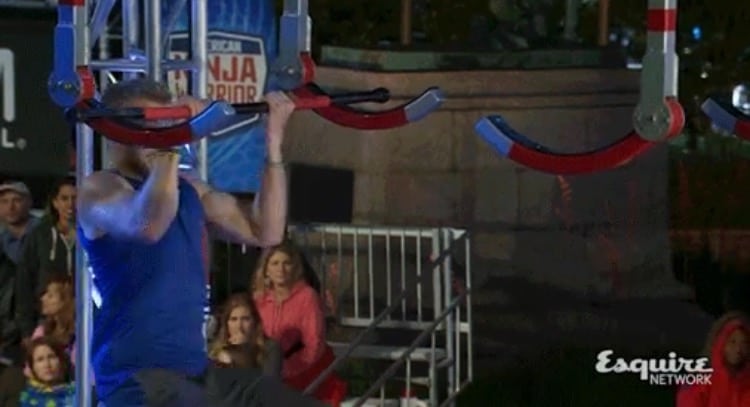 Somehow between work, ninja warrior, and traveling, he took the time to sit down and chat with me about the ninja warrior experience and his road warrior lifestyle in general. This is the second interview that we have done with him since he got started on his American Ninja Warrior journey.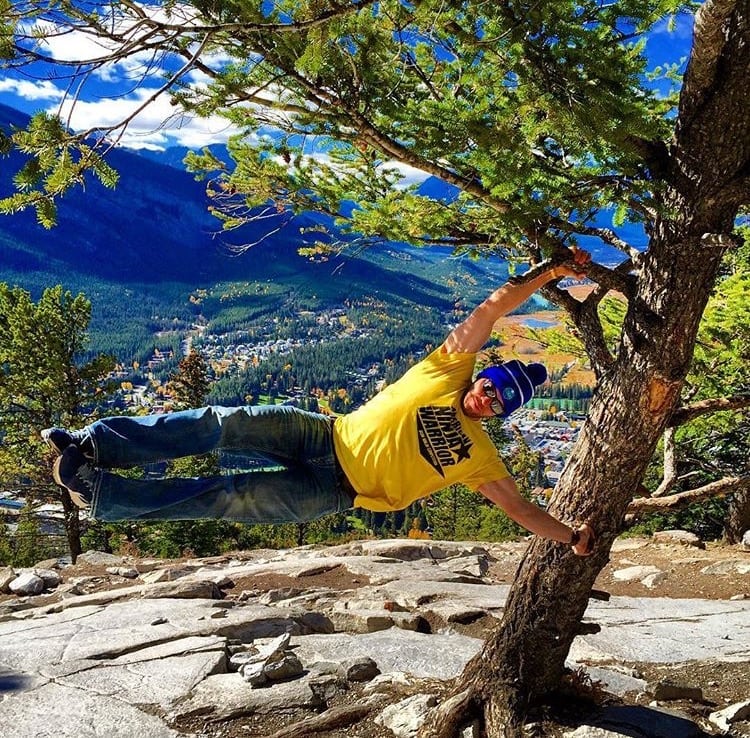 Tell us about your history with American Ninja Warrior:
I've been a competitor for 3 seasons now (6, 7, & 8).
The audition process requires a video submission and season 8 saw 80,000 hopeful athletes apply to get on. Only 500 are accepted, and those are divided up into 5 regions. This past season my region was in Oklahoma City. If you advance past the regional qualifier, then you get to compete in the regional finals. Those that beat the finals (max of 15) will advance to Las Vegas for the National finals.
What is your position at ExxonMobil?
West Africa Production engineer.
What is your favorite aspect of the work you do?
Traveling the globe and making an impact.
What was your experience like living in Chad?
It was a mix of extreme highs and lows. The upside was meeting and working with incredible people, seeing an exotic location in the work, and getting several exciting travel experiences. The downside was the extreme heat (110 degree Fahrenheit days) 25 consecutive work days, and seeing the intense poverty that most of the locals experience. Chad has taken a big job hit, due to the decline of the global price of oil. That put a damper on my spirits, and thus on my experience.
I'm sure you get asked this a lot so bare with me- how do you manage to train for something like American Ninja Warrior while traveling for work?
Ninja training is a never-ending strain on my priority list. Discipline and sacrifice are key, but my trick is cycling my training between growing and maintaining. When I'm working a month of 12 hour days in Chad, the best I can do is simple workouts that help me maintain prior gains. Once I'm back home, I do my best to have a month cycle of upping the intensity and pushing for new growth in a weaker area.
Prior to popular belief, I don't train endless hours every day. I shoot for a good 2-hour session every 2-3 days, and then mix in some lighter body weight type exercises on busy days.
What kind of music gets you the most pumped up for your big movement training?
I go for a rap/hip-hop blend from 2 of my favorite artists (LeCrae & Andy Mineo). All of the lyrics have a deeper spiritual meaning and constantly speak of purpose, vision, and intentionality. Getting my mind engaged and focused is always the determining factor on whether a workout will be effective or a time waster.
Three motivational tips/pieces of advice for Business Travel Lifer's trying to stay fit and healthy while traveling?
1) Find something you enjoy. I love sports and the outdoors, so I'm much more successful if I join in the local community for yoga, a hike, an ultimate Frisbee game at the park, or just jogging through downtown.
2) Involve others to stay motivated. Invite a local friend or colleague to join you in some activity. Remind them of the statistics that show people who exercise are more productive and can better manage stress.
3) Apply the slight edge principal. Just a little bit each day (like push-ups in your hotel room each morning) can take you much further than one massive workout every 5 days.
What is your favorite place that you have traveled to?
Calgary, Alberta, Canada was probably my favorite work trip location I've ever visited. It was in early fall, and the colors were incredible. The city was breathtaking, very friendly, and had a beautiful park in between downtown, and a river that ran through the city. Banff National Park was an hour away, and I'm still blown away at how gorgeous the lakes and mountains were as they blended together with the fall colors.
Where is the coolest place that you've trained?
My best training experience was during a weekend trip to Rotterdam, The Netherlands. I visited a friend I'd met while working Chad (who was an ex-gymnast). He trained me at a very unique gym, which was downtown at an old nightclub on the river. The indoor and outdoor views of the river and landscape gave it a motivating vibe, and having his training expertise really added to the intensity and experience. We also met up with a local calisthenics club and learned a few new training techniques from the local guys
What/who has been the most instrumental in inspiring you to pursue American Ninja Warrior and just the level of training you do in general?
My faith in God, and relationship with Him has probably been the most instrumental part of my passionate pursuit of this "sport". I believe God gave me talent and abilities, both athletic and in leadership. Ninja Warrior gives me the opportunity to compete at a high level, to have a tangible example of what it looks like to overcome hurdles and resistance in life, and influence others to make an impact on changing the world for good. It feels like it's part of my purpose, and that's not something I will ever take lightly, or put off pursuing with all my passion and ability!
You seem like a very busy person juggling work, travel, and training. How and when do you find moments of peace for rest, recovery, and just to clear your head?
My recovery time usually comes during the travel days before and after a big work trip. I always try to schedule in a long weekend with my trip, and I'll find a way to make a mini vacation out of that. That time away from the distractions and requirements of my home base or work location is always exactly what I need to unplug, recharge, and enjoy the world around me. I believe getting out in God's creation is the best natural relaxer available to us.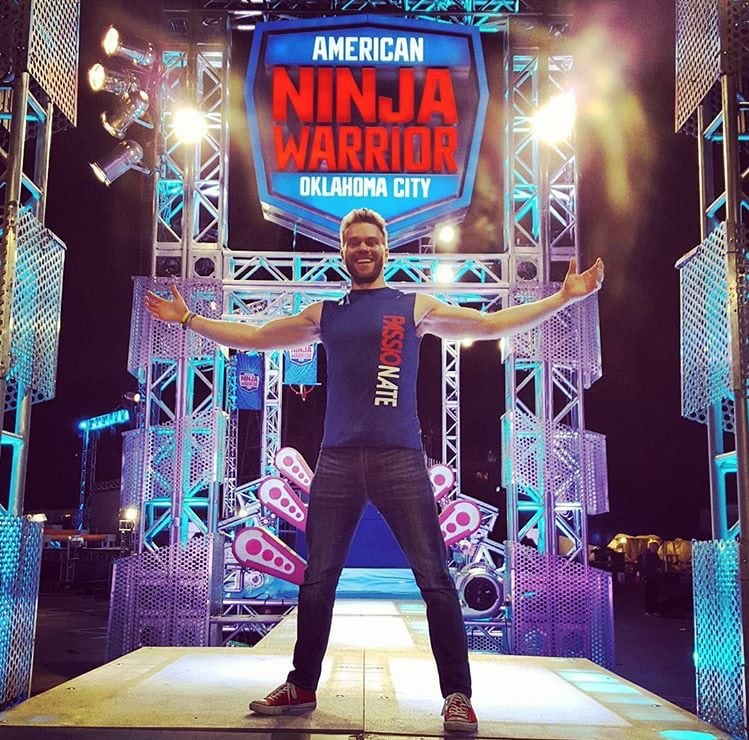 Whether it's traveling the globe, making an impact on lives, training for Ninja Warrior 2016, or just taking the time to rest and recover, it's clear that he is passioNATE is everything he does. Keep an eye out for updates on when he will be appearing on the show next to see if he advances to the national finals in Las Vegas!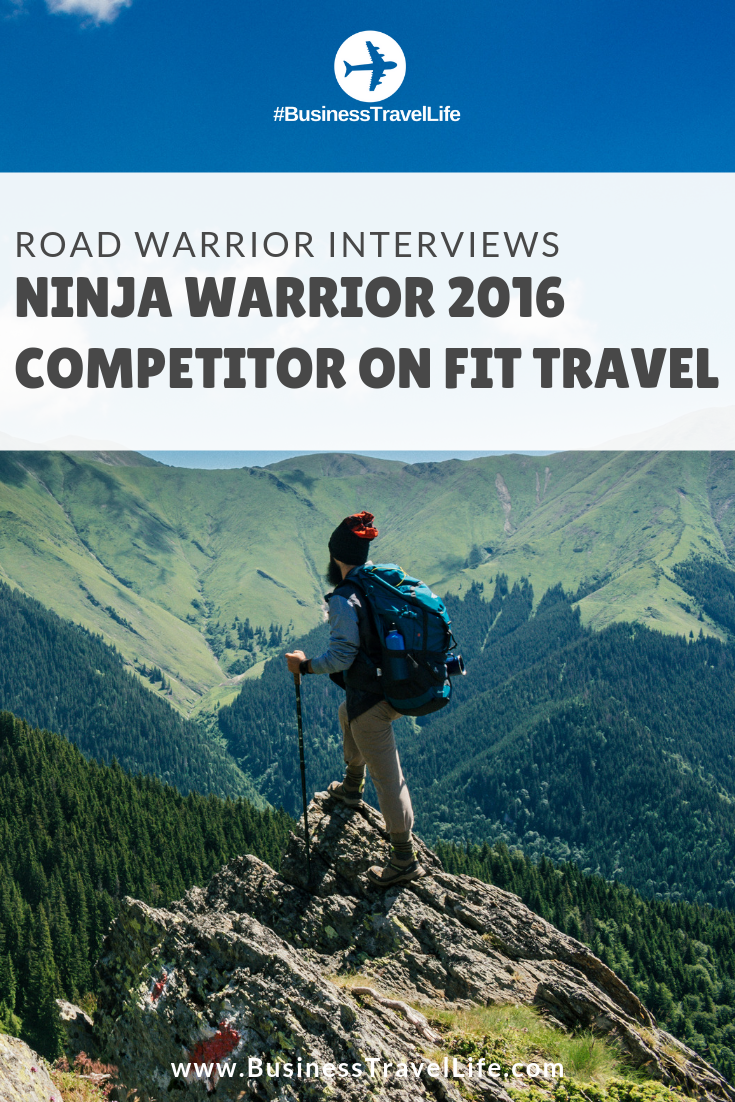 Business Travel Life
Business Travel Life is an online resource supporting the road warrior lifestyle. We give business travelers the tools they need to maintain their wellness and productivity when traveling. The topics we cover include business travel tips, travel workouts, healthy travel hacks, travel products, general travel tips, and industry trends. Our goal is to make business travel a healthier experience – and to make healthy travel practices more accessible to all road warriors.