Nathan Burkhalter has spent the last five years as a road warrior working for ExxonMobil as a Subsurface, Project, and Environmental Engineer. He also assists with his company's "Culture of Health" wellness program. In his spare time Nathan is a different type of warrior- a Ninja Warrior from the popular NBC television show "American Ninja Warrior."
"American Ninja Warrior" is a sports competition show where competitors showcase their strength and stamina by completing various obstacle courses. The show has gained increasing popularity over the last seven seasons. Last season, the show received 50,000 submission videos from athletes around the country. Nathan was one of the 550 finalists who were accepted to compete in season seven. He also competed in the sixth season. In both seasons he finished in the top 25%.
This is a clip of Nathan's 2015 appearance on NBC "American Ninja Warrior".
As a road warrior, Nathan spends up to three weeks per month traveling. He is based out of Houston, and frequently travels to the oilfield hotspots, including all areas of Texas plus Colorado, Wyoming and California. Occasionally, Nathan will travel internationally to Western Canada, Europe and Africa.
We sat down with Nathan to learn more about "American Ninja Warrior" and how he finds the time to stay in peak condition while he travels.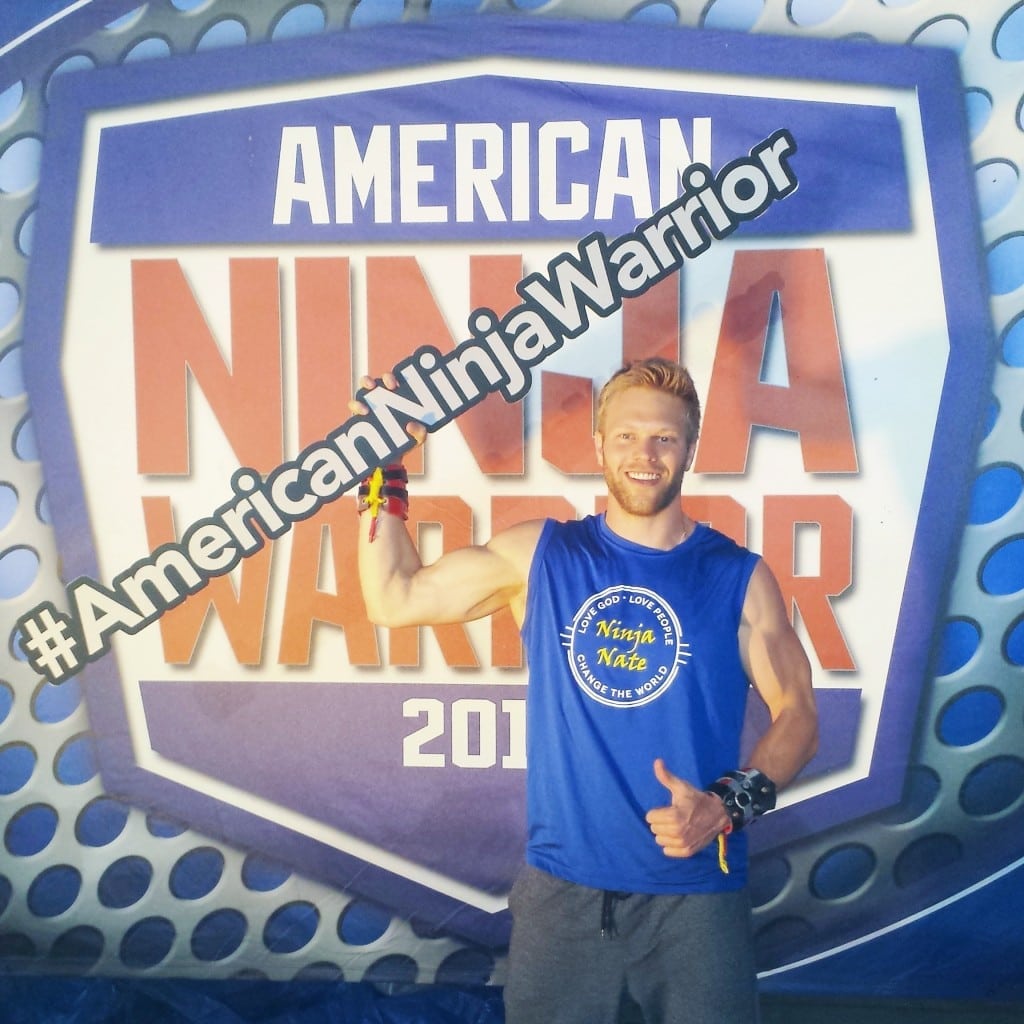 Why did you decide to compete in "American Ninja Warrior?"

I've always been a competitive athlete, but as I moved into my upper twenties, I started looking for new ways to stay in shape and find new ways to compete. I got into some of the Tough Mudder / Spartan races, where I LOVED the obstacles, but HATED the running. Once I found out about "American Ninja Warrior", it was a perfect marriage of my love of obstacles and strength training, and even greater love of not running long distances.
Do you train for "American Ninja Warrior" throughout the year, or is there a specific time of year that you change your workouts to prep for "American Ninja Warrior?"
I'm always in a training mode, but it does cycle based on the on or off-season. The NBC TV show competition is in the spring, so I get heavier into the high intensity, fat burning, grip strength building exercises towards the end of the winter. I continually seek to do yoga, sprints, calisthenics, and basic weight training.
Staying fit on the road is challenging for the average person- how do you train for "American Ninja Warrior" on the road?
I have a "flexibly strict" exercise regimen for travel, which is that I'm flexible on how, when, where, and what type of exercise, but strict on actually getting it done. I always use my environment for what I will do, so it varies on location. If I'm in the mountains, I'll find a way to do an early morning or evening hike (the views are always great for my mind and spirit). If I'm near a beach, then I'll be sure to do a sprint type workout in the sand. Most of my work trips tend to be less exciting, so I'll find a local gym to get in a good workout.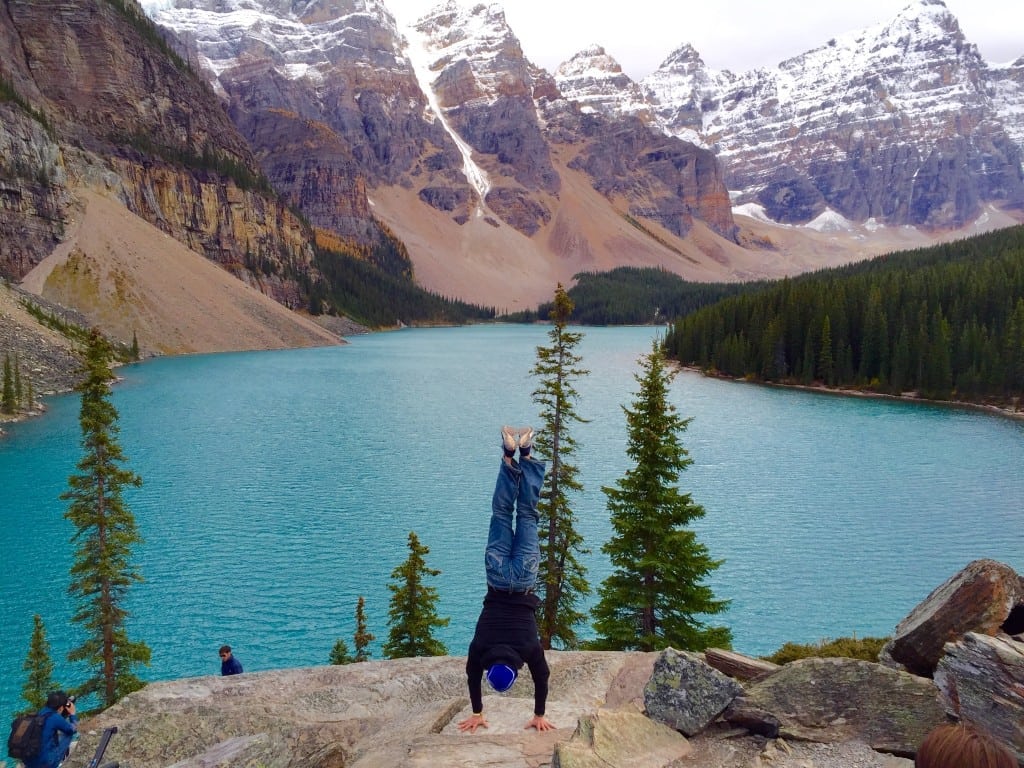 I've learned I have to set my mind to do it, and then resist the inevitable excuses that will come later in the afternoon or evening. "
I often travel with co-workers who are quick to want to go to a happy hour or a big dinner when we finish up a long day. Sometimes my health goals I've set supersede my desire to socialize, so I do my best to get in a work out, and then join up with the group later. Sometimes that means I just show up late for dinner. If it is an important work function, then of course I will be flexible and skip the workout, or just do a quick set of push-ups, sit-ups, and body squats in my room.
I've seen far too many business travelers get out of a healthy routine when traveling, and they justify it by the work demands and stress. It's crucial to set priorities and boundaries on our work trips, or years later we will find our health in a seriously compromised state. Many of my coworkers attest to this, and feel like they reach retirement with a healthy savings account, but a broken down body."
How does your employer feel about you training and competing for "American Ninja Warrior?"
Everyone within my company has been extremely supportive, and actually are pretty excited about it. It has definitely helped me expand my network, and gives me a bit of a fun conversational topic when working with outside vendors. I've signed a few pictures for co-worker's kids, and I'm using the influence to push a few health and nutrition initiatives within the corporation. It's also given me an opportunity to join in the company "Be An Engineer" initiative, which speaks to kids and youth about the importance of education (specifically math and science).
How has "American Ninja Warrior" increased your performance at work?
I've always had a mindset of overcoming obstacles, working hard, and being creative to solve problems. "American Ninja Warrior" fits into that mindset, and so I'd say being on the show hasn't increased my own performance, but it has helped increase my network and reach, both internally and externally. That has allowed me to become more effective at getting something accomplished when I need to influence without authority.
I've seen how exercise has significantly boosted my work performance. Just like a work objective, "American Ninja Warrior" became a goal, and I simply put in a lot of work, focus, and training to get to a physical level to compete on it.
That increase in physical health and fitness has greatly impacted my mental clarity, ability to handle stress, and work perspective. My stress tolerance has greatly increased, in part to the exercise increase, and in part to the intense stress and pressure of being at the center of attention on the show (even if only for a few minutes). "
How Nathan Eats Healthy on the Road
During travel Nathan stays in a wide range of hotels, typically a Hilton or Marriott brand chosen by his company. He avoids eating and exercising at the hotel to stick with his fitness plan. Nutrition is a very important component of his training plan, especially when he travels, so he has learned a lot about eating healthy on the road.
It's critical to remember that eating healthy is not a laborious task, but it is a life giving privilege we have in this country. I don't see it as a time waste, I see it as an investment to my future health and productivity."
Nathan's Tips for Healthy Eating During Travel:
Avoid Processed Food: I avoid all process foods, eat a low carb diet (very little sugar), and never stop at fast food restaurants.
Skip the continental breakfast: Typically breakfast is the most challenging meal because most hotel continental breakfast options are full of pastries (process sugar), fruit juice (sugar), and other sugar / carb combos. I look for the rare protein and good fats option. Otherwise, I will skip the continental breakfast and grab some tree nuts, an avocado and a piece of fruit.
Find a grocery store: I tend to do a mix of grocery shopping and selective dining at restaurants. If I have a few days in one spot, and have a mini fridge in the hotel, then I'll swing by a Trader Joes or Whole Foods, and grab a few healthy items.
No drastic splurging: When dining out, I resist the urge to "splurge or treat myself with sugar at every meal," and focus on tasty items that are nutritious! I still enjoy a great dessert, but practice portion control. This is easiest when I simply split something with several co-workers. I stay filled up on water and un-sweat tea.
Bring vitamins / supplements: I'll throw in a few healthy supplements in my bag, which I usually get from Onnit.com. They have the highest quality plant based supplements I've seen.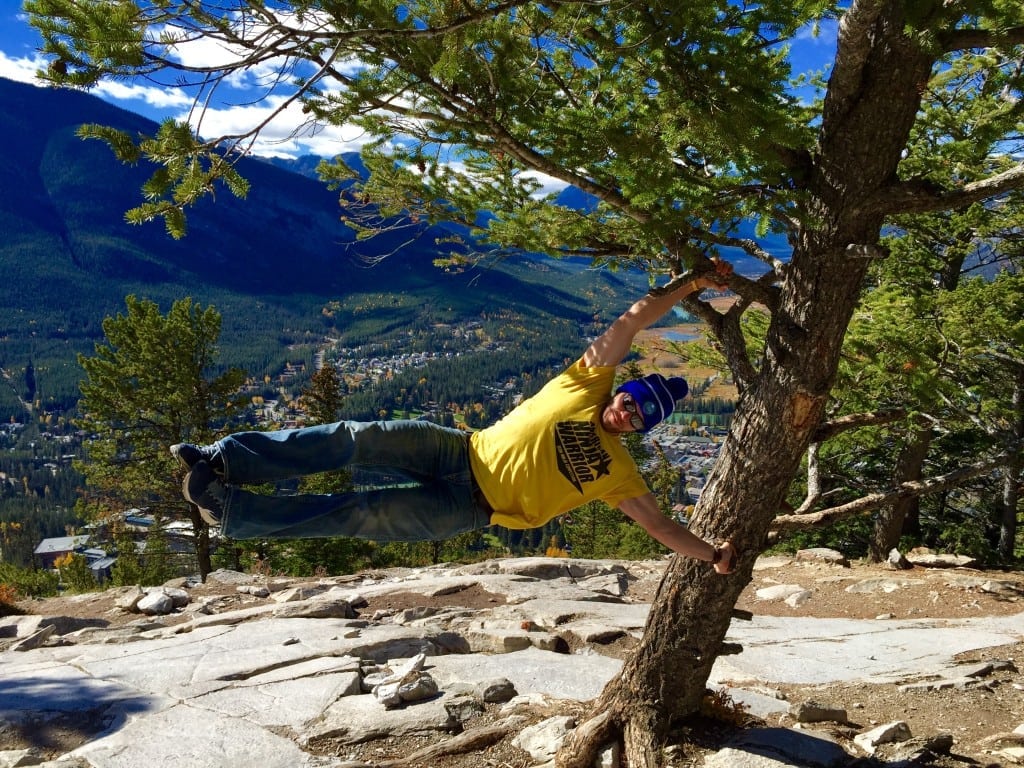 Like other healthy road warriors, Nathan ties a link between his success at work and his dedication to his health.
Much of my work success can be attributed to always maintaining my exercise, nutrition, and rest priorities. This is especially true during intense work stretches. I schedule these things in, and make it work. It's something I enjoy, and keeps me thinking clearly, motivated, healthy, and focused!"
Nathan plans to audition for his third season in 2016 with the goal of making it to the "American Ninja Warrior" Championships in Las Vegas. This will be challenging because the show aims to replace 75% of the previous year's athletes. He says the show chooses contestants based on the content and originality of the submission video.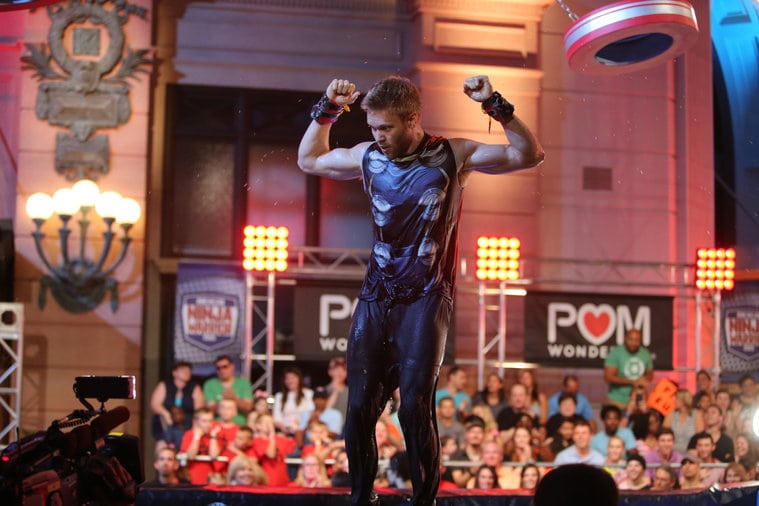 You can follow Nathan's journey as a road warrior and ninja warrior on his website, NateBurk.com, and on Instagram, Twitter, and YouTube.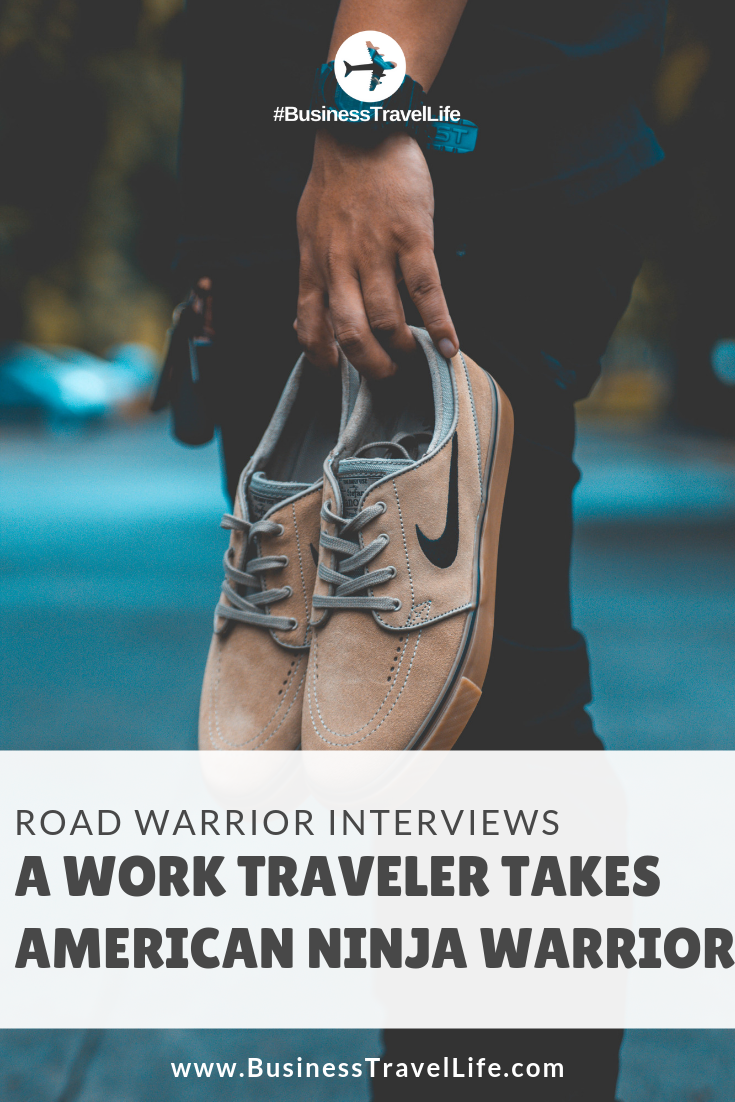 Business Travel Life
Business Travel Life is an online resource supporting the road warrior lifestyle. We give business travelers the tools they need to maintain their wellness and productivity when traveling. The topics we cover include business travel tips, travel workouts, healthy travel hacks, travel products, general travel tips, and industry trends. Our goal is to make business travel a healthier experience – and to make healthy travel practices more accessible to all road warriors.