Must read tips for women traveling to Iran.
As Iran re-opens its doors to the world, travel security specialist and beTravelwise advisor, Justine Oliver, provides first-hand knowledge of the dos and don'ts for women visiting this fascinating destination in a two-part series. In the first part of this series, Justine will share her tips for basic safety and cultural differences including greetings, clothing, and behavior.
Guest Author: Justine Oliver, beTravelwise Travel Security Advisor
With sanctions on Iran being relaxed and airlines including British Airways reintroducing direct flights to Tehran, Iran is once again attracting foreign businesses and travelers. Having just returned from a one-month self-drive tour of the country, I can assure you the destination has much to offer.
Business, culture, history, landscape, food and the people are just some of the compelling reasons to travel to Iran, but one of the main barriers to visiting the country for many people is often their colleagues and friends asking 'is it really safe to travel there?'
Western media often portrays Iran negatively. There is a widespread misunderstanding about the true nature and safety of the country, which is tainted by the reputation of some of its more politically instable neighbors. That's why people are often stunned when they are told Iran, with the exception of a few locations, is considered a low-risk country and a safe destination to visit.
Iran, with the exception of a few locations, is considered a low-risk country and a safe destination to visit.
As a travel security consultant, specializing in women travelers,here are my top tips to ensure visitors have a safe and fascinating trip to Iran.
CRIME
Crime rates are low in Iran and many women travel to the country alone without facing any issues. As with travel to any destination, you should always take basic, common-sense precautions, such as not visiting isolated places after dark or finding yourself alone with men you don't know. The rates of petty crime such as bag snatching and pick-pocketing are far lower than in western countries and serious crime against foreigners is even more rare.
CULTURAL DIFFERENCES
The main danger for women travelers is falling foul of cultural sensibilities. The country is Islamic and as a woman you are restricted in terms of your dress and behavior. The risks to women are two-fold; the religious authorities and attracting male attention unintentionally. The latter is much less likely than in other Muslim countries such as Egypt and Pakistan, where it is not unusual to feel harassed by unwanted male attention. Iranians are incredibly friendly and
Iranians are incredibly friendly and welcoming, but are also very respectful of your personal space. You are extremely unlikely to be groped in Iran. It is considered very rude to approach a woman without being invited to do so.
You may well be stared at by both men and women, but this is likely to be from genuine curiosity and excitement that you are visiting their country.
When making friends in Iran, which you surely will as Iranians are some of the friendliest people on earth, you need to be careful of making western-style eye contact with men in the group as you will cause them to feel uncomfortable or worse, they may take your eye contact as an invitation. Wearing sunglasses can help avoid inadvertently making eye contact with people you are not engaged in conversation with. Touching, patting on the back, shaking hands with males and other physical contact is not advisable.
CLOTHING
The religious authorities do pose a threat to women travelers and it is very important to adhere to the strict dress code by wearing the 'Hijab.' The word hijab can mean both 'headscarf' and 'modest dress', but in Iran it means that your hair and body should be totally covered and your upper body covering should not be too tight fitting and should hang low enough to cover your bottom.
Iranian women are roughly divided into two groups with more religious women tending to wear the 'chador' meaning 'tent,' a shapeless black gown that covers their entire body. The other group wears bright colors, and usually a 'manteau,' or thigh-length, lightweight coat over jeans. Testing the limits of what is allowed seems to be an Iranian sport, particularly in Tehran, but the Islamic police do patrol the streets and pull people in for inappropriate dress. Each city seems to have different standards and in more religious cities like Qom you will not feel comfortable in your brightly-colored manteau and will want to wear neck-to-ankle loose-fitting black garments, as well as socks if you are wearing sandals.
Follow the guidance of local people. It is better to be more conservative and for locals to tell you that you can shed layers rather than for them to signal for you to cover up.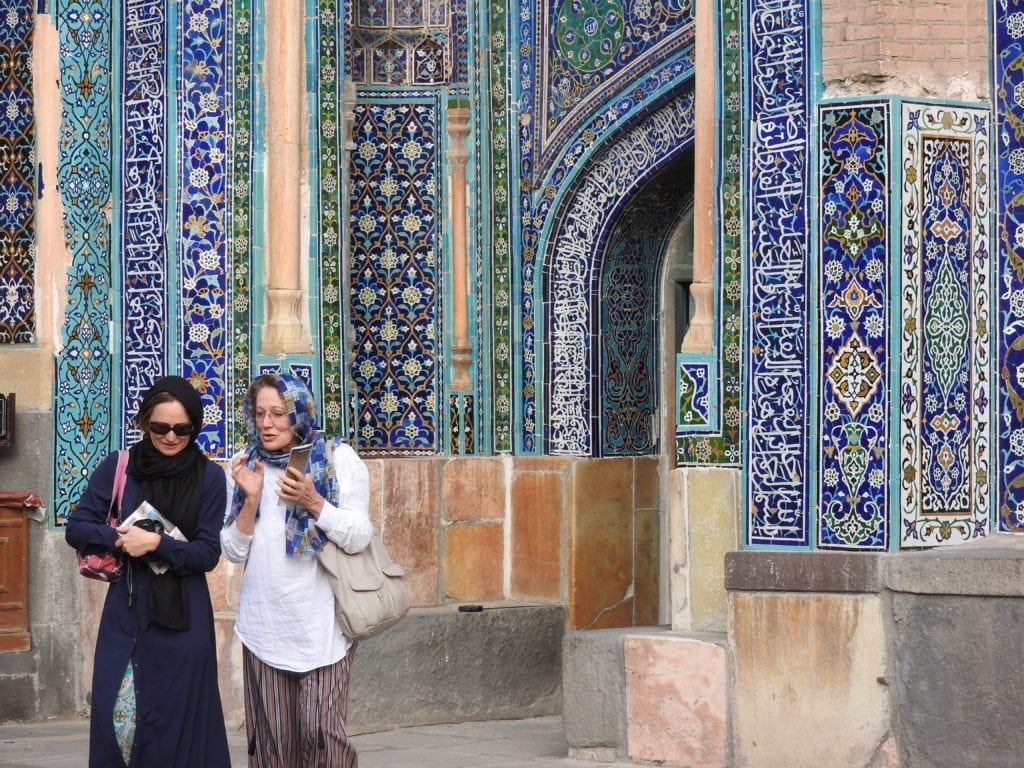 COVERING YOUR HAIR
No one veils their face Iran, but every woman past puberty must cover their hair and décolletage. In reality, every town and city follow these rules to a greater or lesser degree. In Tehran you will see some women with most of their hair uncovered and their head-scarves just pinned to the back of their heads, whereas in Tabriz, no one will have any hair showing at all. Take some hairpins to help keep your veil in place and be sure to remember it every time you leave your hotel room and leave your hotel room for breakfast.
For more tips for women traveling to Iran, check out Part 2 of this series.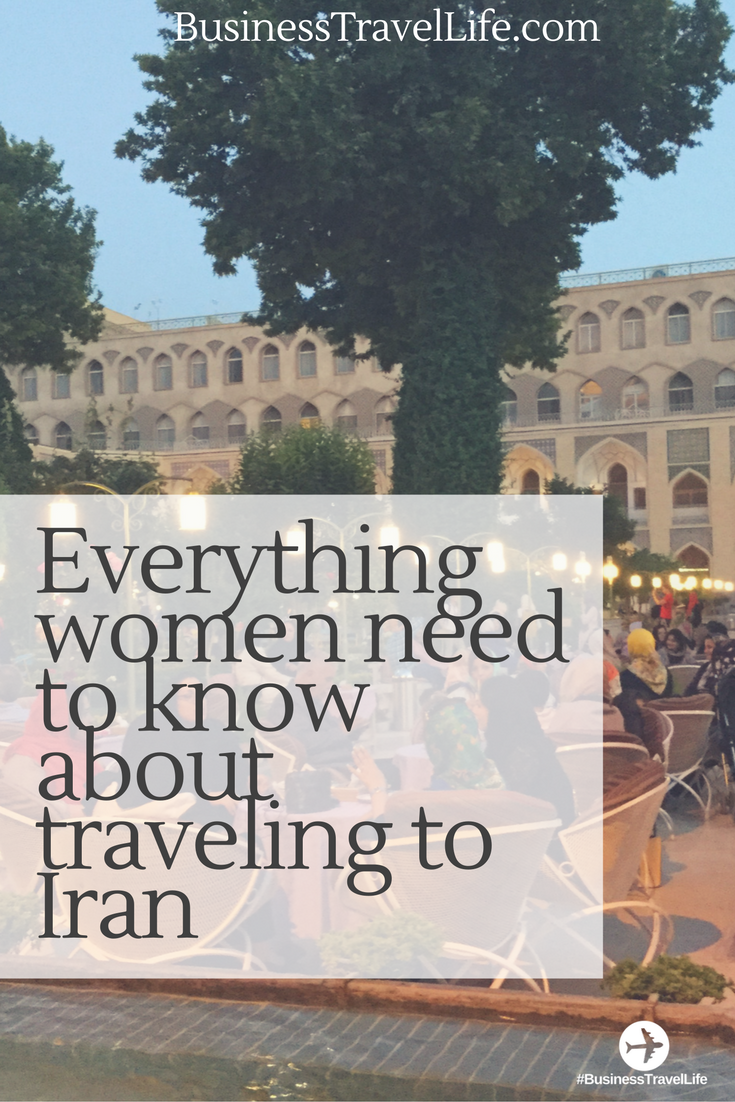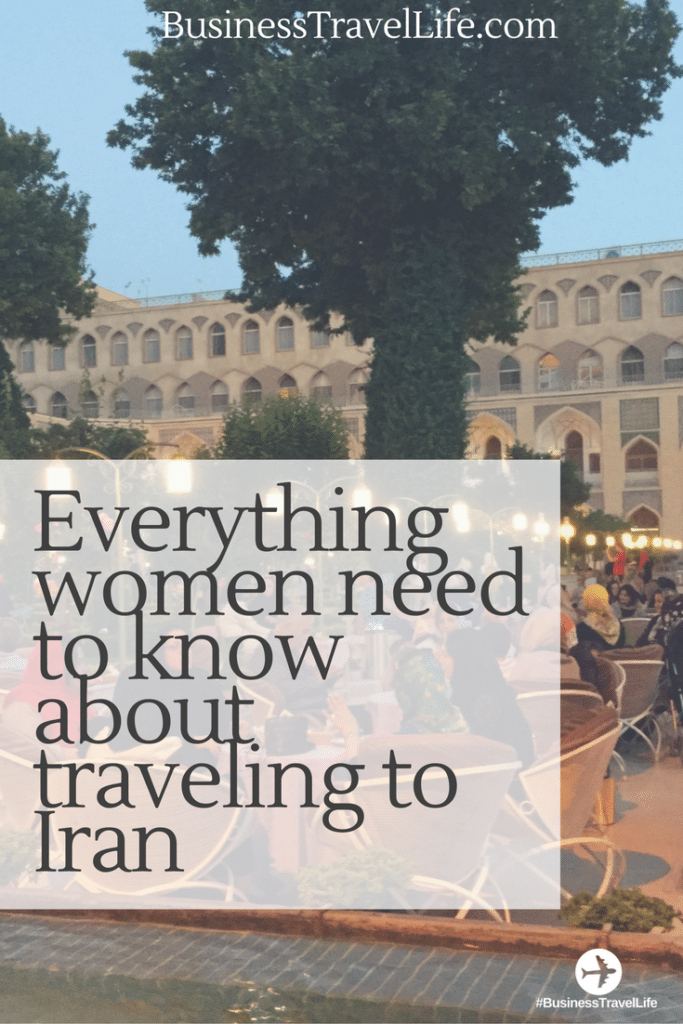 About Justine Oliver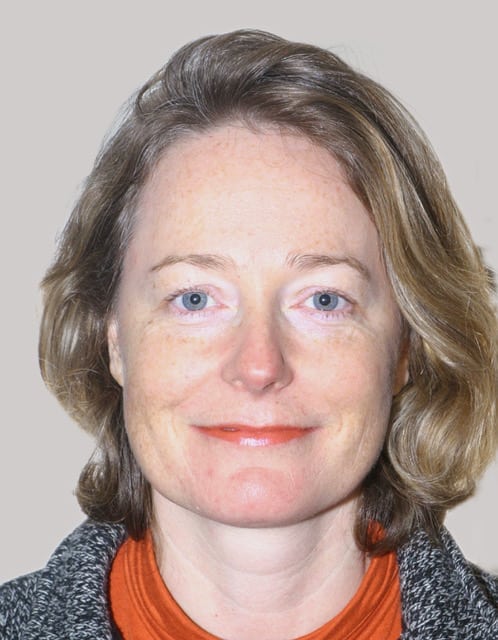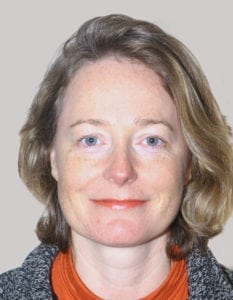 Justine Oliver is an independent travel security specialist with extensive global expertise, who specialises in solo female travel. For the last 16 years she has advised multi-nationals, NGO's, media organisations, educational establishments, companies and individuals how to operate safely abroad. From 2001 to 2015 Justine worked for Control Risks and then a joint venture between Control Risks and International SOS in London, providing all elements of travel security, incident and crisis management, business continuity and security solutions to clients around the globe. During this time, Justine delivered regular training to clients operating abroad or sending new travellers and ex-pats into foreign environments. She conducts training, both via webinar and face-to-face, to individuals and groups across Europe. Before specialising in travel security, Justine lived in Hong Kong for four years where she worked in development for the Hong Kong Cancer Fund. On leaving South East Asia, instead of flying home, Justine decided to spend 10 months sailing a 30-foot sailing boat back to London with her future husband. During this time, Justine honed her writing skills by documenting her trip and her resulting articles were serialised in Yachting Monthly. Justine has travelled to and worked in more than 58 countries and has just returned from a five-month trip with her husband and two children, self-driving a 1957 Land Rover to Iran and back. Justine holds a degree in Combined Studies from Newcastle University. She currently lives in South West France.
Business Travel Life
Business Travel Life is an online resource supporting the road warrior lifestyle. We give business travelers the tools they need to maintain their wellness and productivity when traveling. The topics we cover include business travel tips, travel workouts, healthy travel hacks, travel products, general travel tips, and industry trends. Our goal is to make business travel a healthier experience – and to make healthy travel practices more accessible to all road warriors.