Enjoy a healthier trip to Cleveland with these healthy hacks from our Cleveland travel guide.
Cleveland is known by most as the home of Lebron James and the Rock and Roll Hall of Fame. For travelers looking to avoid derailing from their healthy travel lifestyle, Cleveland has an array of places to eat, exercise, and stay at.
Where to Eat
Cleveland has had a lot of changes made over the past few years. The Flats East Bank is coming back to life and Fourth Street has never been so alive. This has grown the number of healthy places you can grab a bite at.
If you are looking for somewhere to grab a quick bite, you can swing by Phuel Café for breakfast or lunch. Their Great Start Smoothie is a great meal replacement option if you are not in the mood for a salad or pHuel specialty. Another great place to stop by is Earth Bistro Café. They service locally grown American cuisine with a Cuban flair. They serve a variety of salads, sandwiches, wraps, smoothies, and juices; most meals can be made vegan and gluten free.
For business meals, stop by TownHall or Greenhouse Tavern. TownHall has a variety of balanced bowl meals along with other plates. On Mondays they have a special vegan dinner menu and on Wednesdays they have a special paleo dinner menu. TownHall is not just great for your business meals. They also have a great, healthy brunch menu and a large smoothie and juice menu. Greenhouse Tavern uses local produce to create protein-rich meals that are vegan, vegetarian, and/or gluten free. What makes the Greenhouse Tavern so excellent is the ability to make a reservation. But, if you are looking for a high-end steakhouse, Urban Farmer will not disappoint you or anyone else at your dinner party.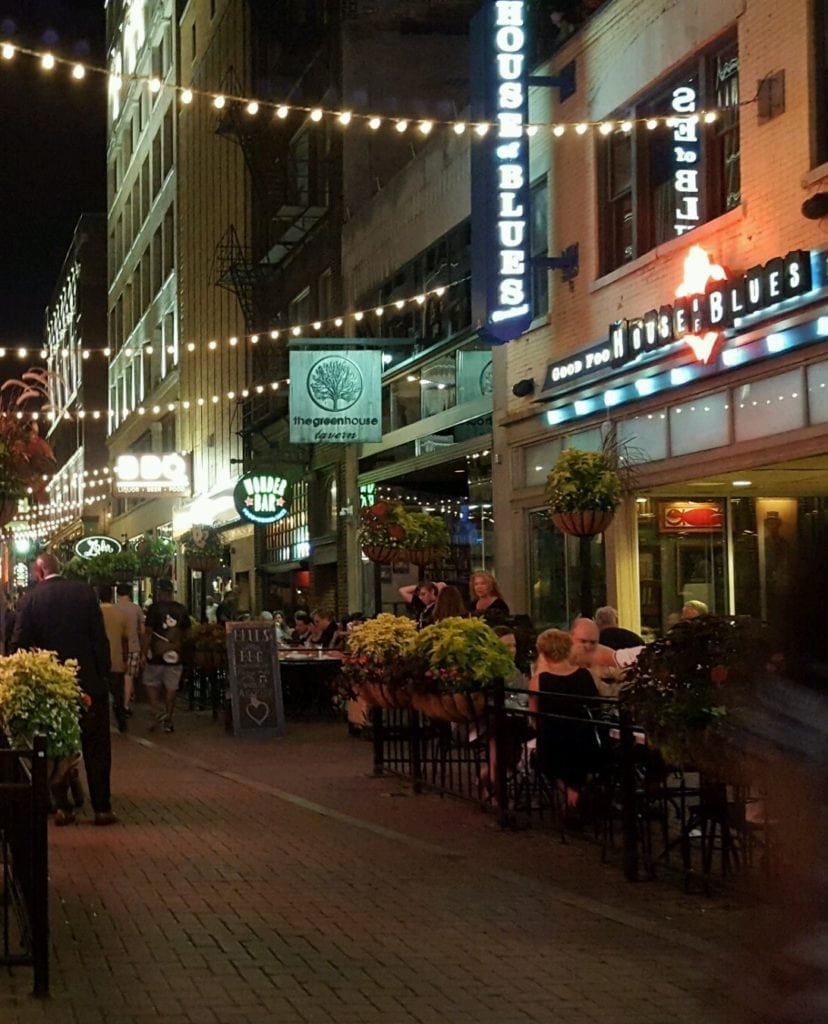 Where to Workout
Whether you are looking for a workout that will test your strength or interested in a stress-relieving running path, Cleveland has a place for you. The Cleveland Metroparks consists of 19 different reservations in Cleveland and its surrounding area. On the trails you will come across beautiful ponds, rivers, bridges, and waterfalls. If you are not a big runner or you are looking for a change in your usual exercise routine, you could always rent a bike from the Bike Rack for the day or an hour and take it to the trails.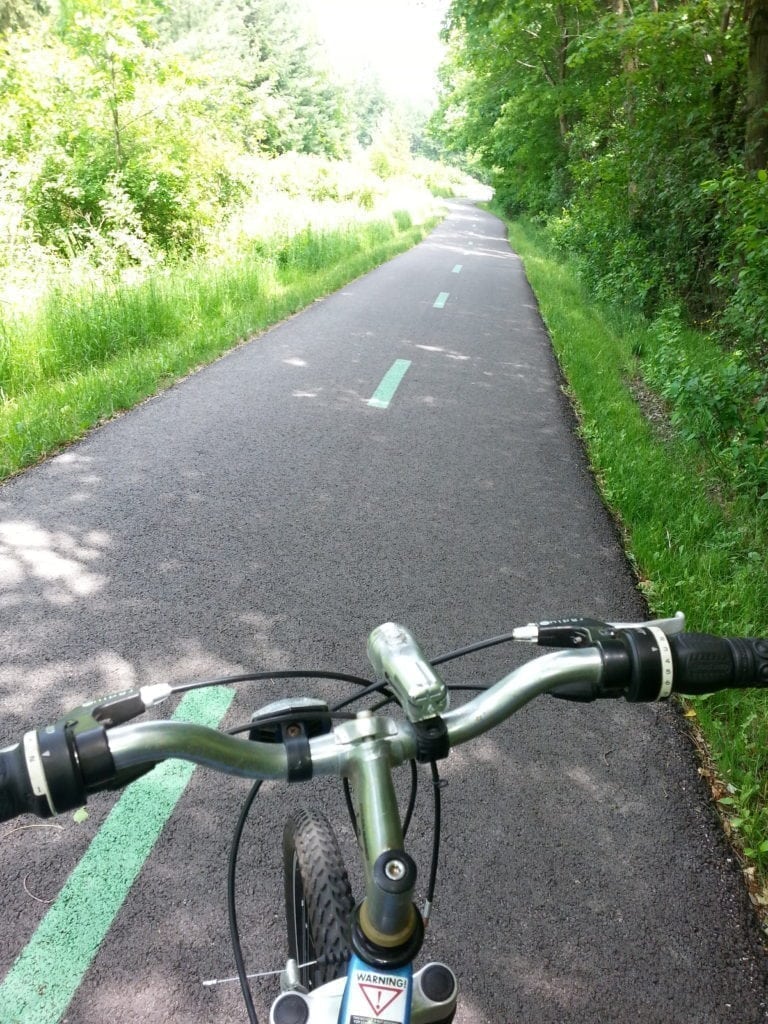 If the weather is not optimal for an outside workout, then check out Titan's Cleveland. Titan's is conveniently located on Prospect Avenue and has the largest weight floor in downtown. It is open 24 hours a day, every day, so you can go whenever your work schedule permits.
Where to Stay
Since the Republican National Convention was recently hosted in Cleveland, Cleveland built a handful of beautiful hotels. They are all reasonably priced with great amenities. The Hilton Cleveland Downtown has spectacular views of the city and an indoor pool and fitness center. The Drury Plaza Hotel Cleveland Downtown was completely renovated and restored to keep its historic charm. The Kimpton Schofield Hotel has a fully equipped fitness center for those looking to lift some weights or get some cardio in.
All three hotels are popular choices for a stay in Cleveland and have a decent fitness center if you do not have time to get out. They all are conveniently located within walking distance from Cleveland's greatest sites such as the Rock and Roll Hall of Fame and Museum and Quicken Loans Arena. Eating right and working out while in town are a huge aspect to staying healthy during your trip, but staying at a clean and comfortable hotel will allow you to get a good night's sleep in order to start your day off on the right foot.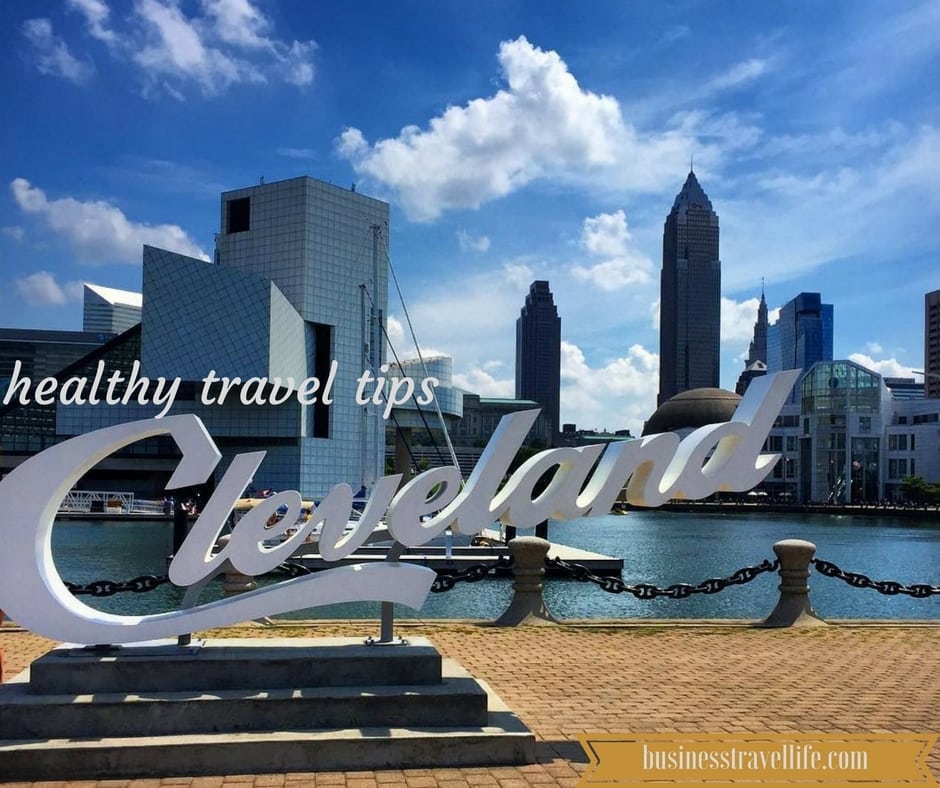 Have you visited Cleveland before and have your own favorite place to eat healthy or stay? Was there a fun and healthy activity you completed? Please share your tips for our Cleveland travel guide below!
Business Travel Life
Business Travel Life is an online resource supporting the road warrior lifestyle. We give business travelers the tools they need to maintain their wellness and productivity when traveling. The topics we cover include business travel tips, travel workouts, healthy travel hacks, travel products, general travel tips, and industry trends. Our goal is to make business travel a healthier experience – and to make healthy travel practices more accessible to all road warriors.