It's been over 40 years since the art and exercise of yoga was first brought to America and since then it has become not only a cultural craze, but a $27 billion dollar industry. Yoga is being proven to be very healthy for people and travelers especially. It can be an easy way for travelers to not only exercise on the road, but also relax. People are finding ways to do yoga wherever they are, even in hotel rooms and airports. If you are someone who would rather get out to exercise, Core Power Yoga is a terrific option for you. Here are five reasons to use Core Power Yoga when you are traveling.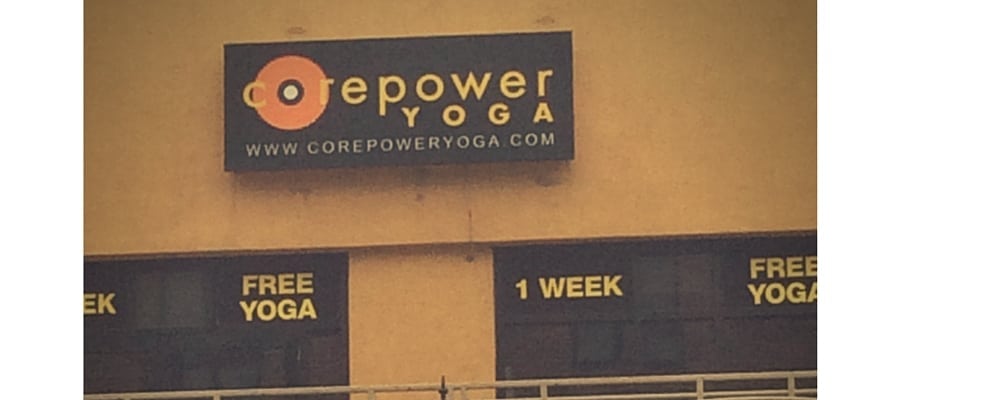 Classes
Core Power Yoga offers many options for classes. Not everyone is the same and not everyone is going to want the same workout. Core Power offers a beginner class, C1-Yoga 1, which is a nice introduction for those who have little experience doing yoga, like me. There is also Hot Yoga which is a whole different experience and best for those who are really looking to sweat. Yoga Sculpt is a fusion of strength training and Yoga.
Mental & Physical Benefits
The mission of Core Power Yoga is "Intensity for the body, presence for the mind," showing that Core Power strives to be more than a fitness class, but rather a way of taking care of yourself both mentally and physically. I was surprised and pleased when taking the C1-Yoga 1 class and the Yoga Sculpt class at how focused the exercise is on mental health and even spirituality. At the beginning of the class we dedicated our exercise to someone in our life and at the end there was meditation as we cooled down.
I went into the class expecting to exercise, but instead I got a whole experience. I left feeling fantastic both physically and mentally.
Free Trial at Any Location
Your first week of Core Power Yoga is free! No matter which location, you get a whole week of classes for free. What a great way for travelers that may not have access to a Core Power Yoga location at home to try it during a trip! The free trial allows you to try out multiple classes and decide if Core Power if for you. Hopefully after your first week, you will love your experience and then from there you can pick a class package or a membership.
Membership
At Core Power Yoga, your first week is free, and then there are a few options for membership or payment. The Black Tag Membership which gives you unlimited classes and access to all of their locations will be priced differently based on your area, however, it will be roughly $139 per month. Another benefit for frequent travelers it you can cancel or freeze your membership at any time because there is no contract. If you are not interested in a membership, there is also packages you can purchase ranging from a single class to a 3-month unlimited. There are also student, teacher, senior, and military discounts.
1 Class-$20
5 Classes- $99
10 Classes-$184
20 Classes- $329
1-Month Unlimited- $190
1-Month Black Tag Membership- $139
3-Month Unlimited- $450
Core Power Yoga Locations
Core Power is awesome for travelers because there are so many locations. Since it is in 20 of the U.S. states, it is likely that there is one near or in the city you are visiting. They have studios in 20 states of the U.S. and has over 100 locations.
There are Core Power Yoga locations across the US, but if there is not one near you, head to Yoga Finder to find another yoga studio.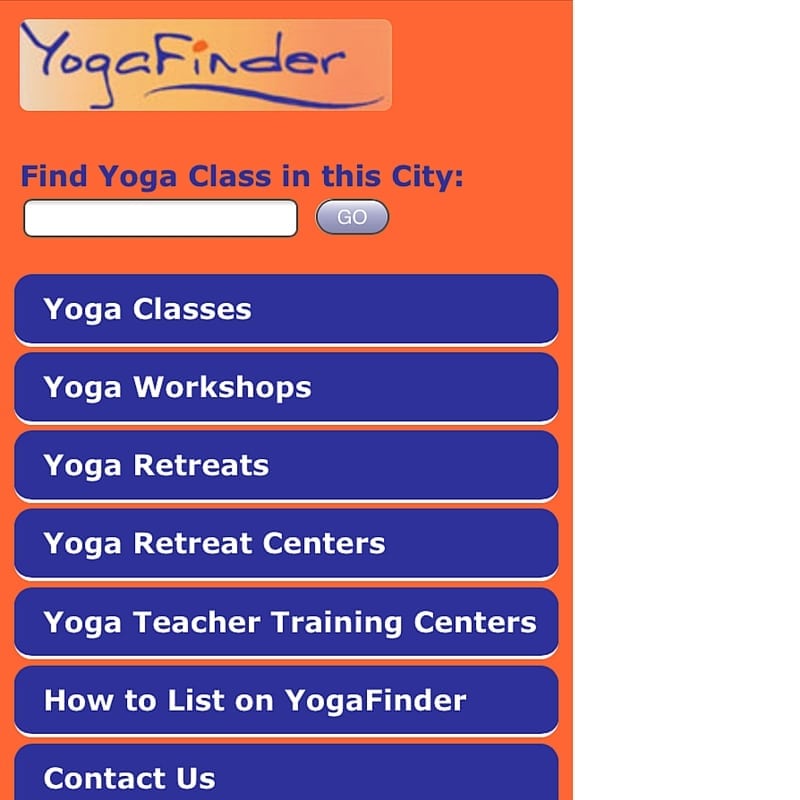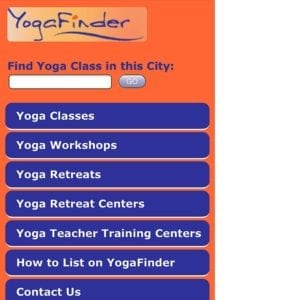 How do you practice yoga during travel? Please comment below.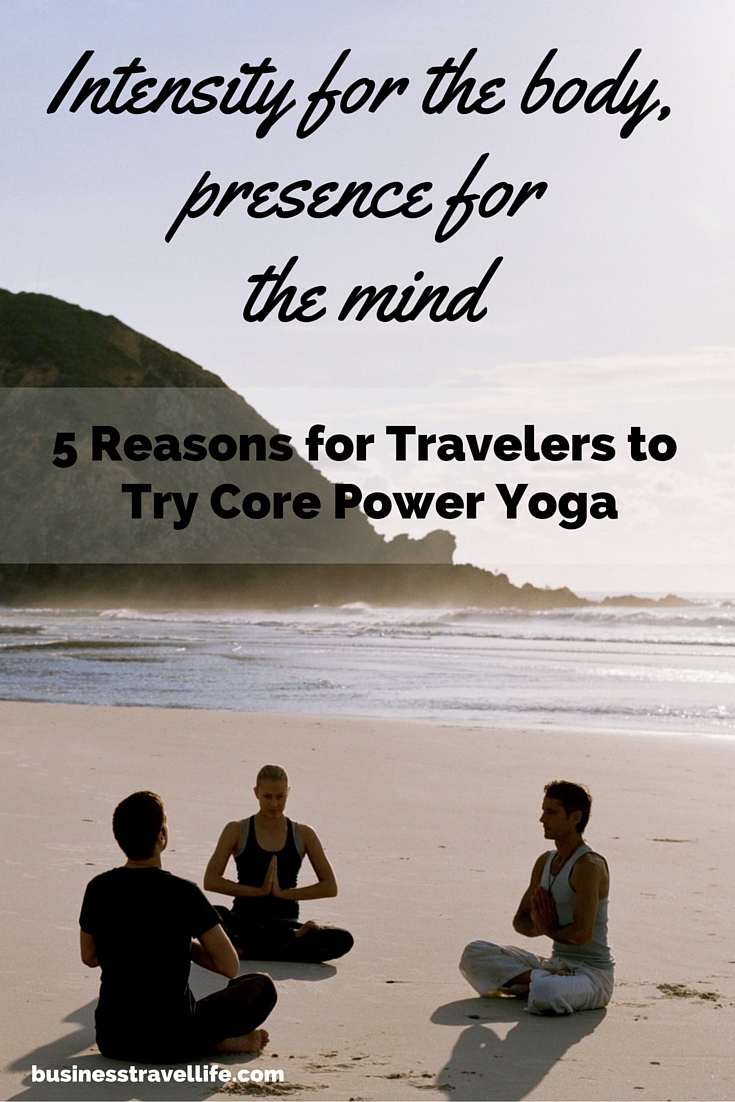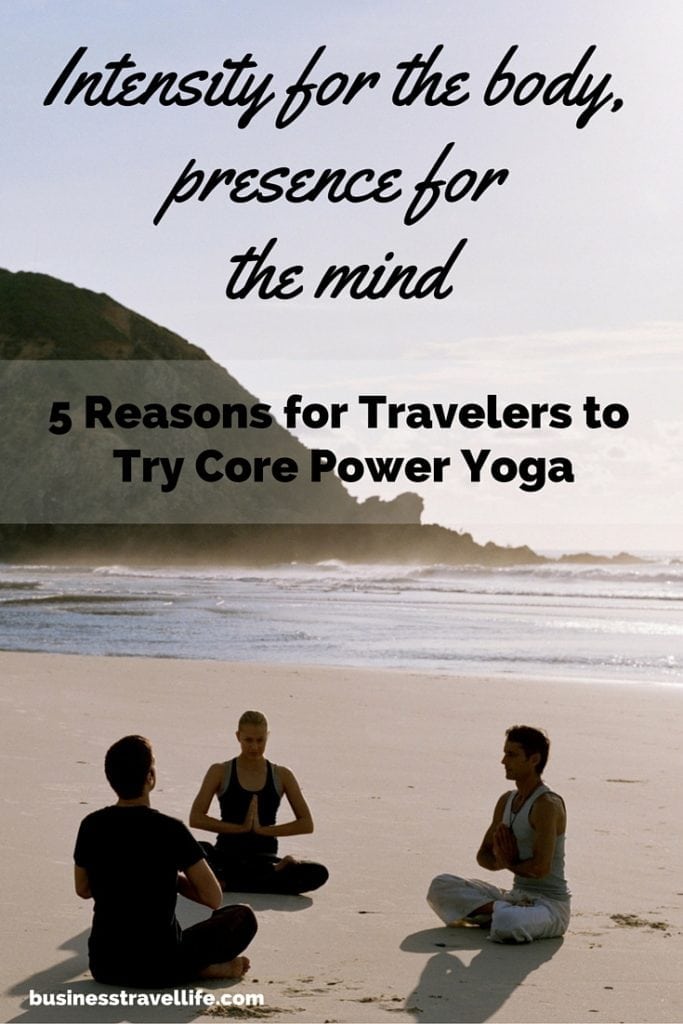 Business Travel Life
Business Travel Life is an online resource supporting the road warrior lifestyle. We give business travelers the tools they need to maintain their wellness and productivity when traveling. The topics we cover include business travel tips, travel workouts, healthy travel hacks, travel products, general travel tips, and industry trends. Our goal is to make business travel a healthier experience – and to make healthy travel practices more accessible to all road warriors.