Business Travelers Will Appreciate the Many Options for Transportation in Minneapolis
Minneapolis is widely known as being one of the best cities in the United States for transportation. Especially with the expansion of their light rail system over the past few years, you really don't need a car to get around the city. Recent research has shown that business travelers are using rental cars less and less and are moving towards new trends such as ride sharing services. I've lived here for the past three years and still don't have a car. Before you book a rental car for your next business trip, here is some information to help you skip the rental and take advantage of the other transportation options available in Minneapolis.
Light Rail
If you're flying into Minneapolis, then you're best bet to get downtown is to take the light rail. It is the cheapest option and it can take you to popular destinations such as downtown near Target Center or the University of Minnesota Campus. The light rail is an above ground low-speed train system that travels throughout the greater Minneapolis area.
There are three routes; the green line, the blue line and the red line. The green line goes all the way from downtown Minneapolis to downtown St. Paul. It can take you to popular destinations such as Target Field, U.S. Bank Stadium, and the University of Minnesota Campus. The blue line also stops at some same destinations as the green line I mentioned above, however, at the U.S. Bank Stadium stop the blue line goes off onto a different route, taking you to destinations such as the Minneapolis-St. Paul International Airport and the Mall of America. The red line is less used because it is actually outside of the city. It begins at the Mall of America and takes you through the Burnsville and Apple Valley areas.
The fare for the light rail is either $1.75 or $2.25 depending on the time. There are other options such as day passes or a Go-To Card which includes packages for multiple days of riding both the light rail and the buses. This might be a good option if you will be using the transportation often. If you are starting at the airport and are headed downtown, you should get on the blue line light rail headed towards U.S. Bank Stadium. The blue line light rail will stop at five main downtown locations; U.S. Bank Stadium, Government Plaza, Nicollet Mall, Hennepin Ave, and Target Field. You can also switch to a green line route at any of these five stops.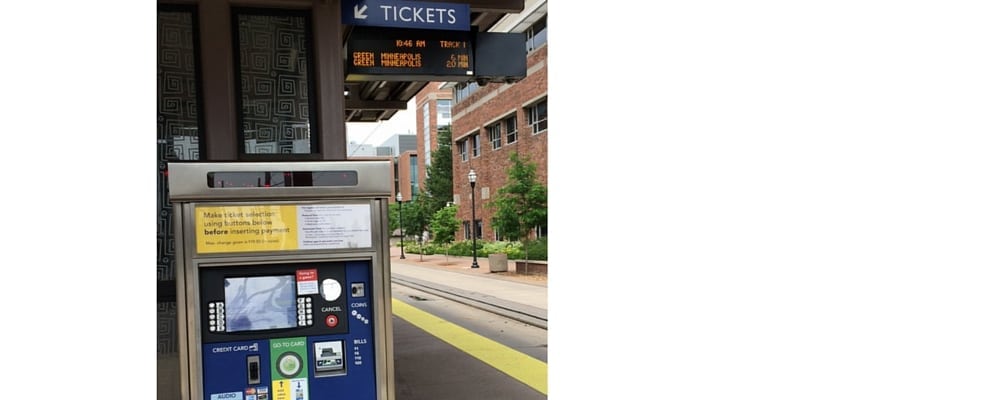 Bike Rentals
Besides the convenient public transportation options, there are even more creative ways to get where you want to go in Minneapolis. The League of American Cyclists gave Minneapolis a gold level designation, which means it is one of the best cities for biking. This is the reason for the popularity of "Nice Ride" Minnesota, which is a series of bikes all around the city that are rentable. There are over 1700 bikes to rent in the Minneapolis and St. Paul area. You will see rows of bright green bikes which have a place for you to swipe your credit card and use the bike! A single ride costs $4 per half hour, however, there are also options for 3-day passes and 1-year memberships. You can return your bike at any open spot at any location!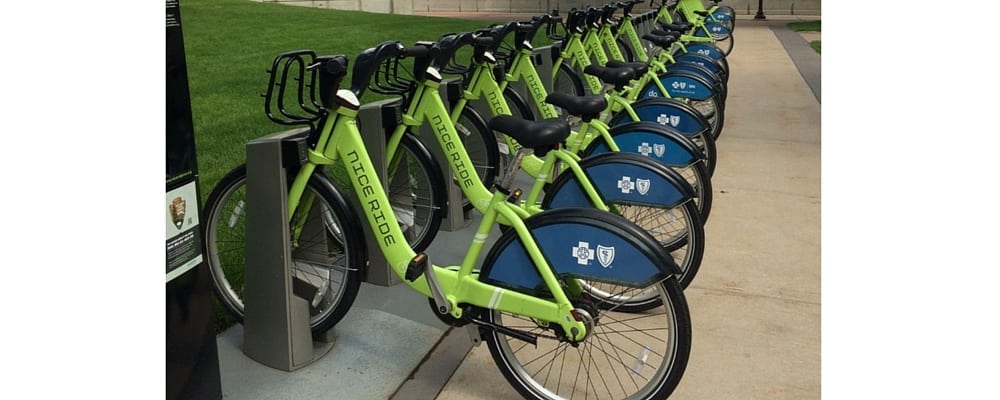 Ride Sharing
If you like to use your smartphone, you might want to try the popular apps such as Uber or Lyft. With the many benefits offered by ride-sharing services, it is easy to understand why business travelers expensed Uber more than rental cars in the last year. The average wait time for either one of these options is only four minutes. In Minneapolis using Uber or Lyft can be beneficial because you don't have to worry about parking or paying for parking and many destinations are walk-able so you don't necessarily have to drive there. So instead of paying for a rental car every day (plus parking fees), it is probably beneficial to use Uber or Lyft a few times a day when you really need it.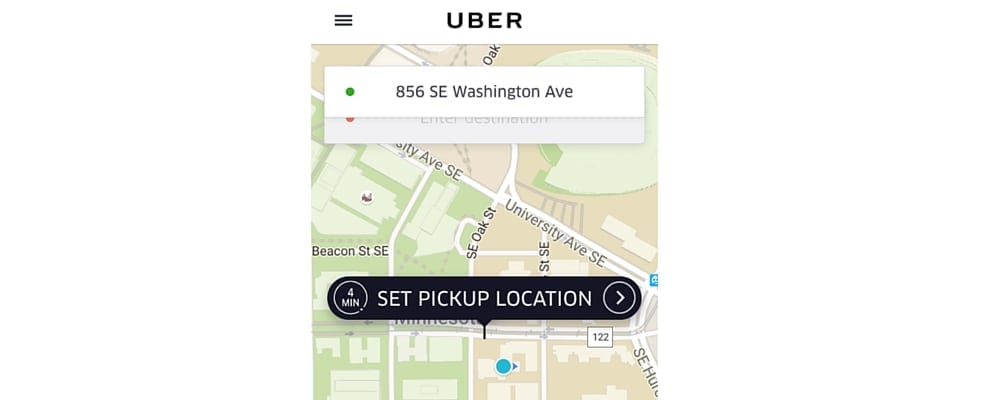 Minneapolis is a great city to explore and they want you to do so. The transportation options in place help allow visitors and residents to be able to have a convenient and cost-effective way to get where they want to go. What
What is your preferred means of Minneapolis Transportation?
Business Travel Life
Business Travel Life is an online resource supporting the road warrior lifestyle. We give business travelers the tools they need to maintain their wellness and productivity when traveling. The topics we cover include business travel tips, travel workouts, healthy travel hacks, travel products, general travel tips, and industry trends. Our goal is to make business travel a healthier experience – and to make healthy travel practices more accessible to all road warriors.