Earn Rewards Without Flying

When you are a business traveler, you often fly a lot. With so many airlines, it might take awhile to find one that you like. Most airlines have some program where you are rewarded for flying with them consistently, but don't you want to get rewarded for more than just flying? This is when airline partnerships come in handy.
Partnerships with other companies allow you to get rewarded by your airline for being a customer of other companies as well. These partnerships can be for anything from home, health, retail, dining, and financial services. While there are many airline rewards programs, American Airlines and United are quite popular mostly due to their many partnerships. These airlines want you to be rewarded without even traveling. You are basically getting rewarded for living your life!
American Airlines
American Airlines offers the AAdvantage Program. It allows customers to be rewarded by flying with American Airlines, but also offers everyday ways to earn. American Airlines makes it easy to earn without traveling because of their 1,000+ partnerships. For instance, a popular partnership they have is with DIRECTV. First, you not only get a 25,000 mile bonus for upgrading to DIRECTV. Then you will receive miles when you pay your bill.
Another partnership is with NRG Home and when you use NRG to power your home you will receive an enrollment bonus of 12,500 miles. You will also receive two miles for every dollar you spend on your bills. Once again, getting rewarded simply for paying your bills! Once you have racked up all of these points, you have plenty of ways to use them. They offer flights to up to 1,000 destinations and you can use your points for upgrades, vacations, and everyday retail products.
United
United's program, Mileage Plus, has consistently been voted the World's Best Frequent Flyer Program by Global Traveler. It is another airline that rewards you in your everyday life. Besides earning by travel, there are plenty of ways to receive rewards from other companies. Popular partnerships such as shopping, entertainment, home and auto allow customers to earn points for everyday activities. You receive points by shopping at your favorite department stores such as JCPenney and Neiman Marcus. This is just the beginning, there are hundreds of deals from over 800 retailers.
The MileagePlus X App which is available for download from the App Store, rewards you for shopping online. One unique partnership is with the National Foundation for Cancer Research, where they reward you with 10 miles per dollar after you donate $25 or more. United also allows customers to use points on more than just travel. You can use your points are available to use on things like sports packages, concert tickets, and products.
How do you earn everyday rewards? Comment Below!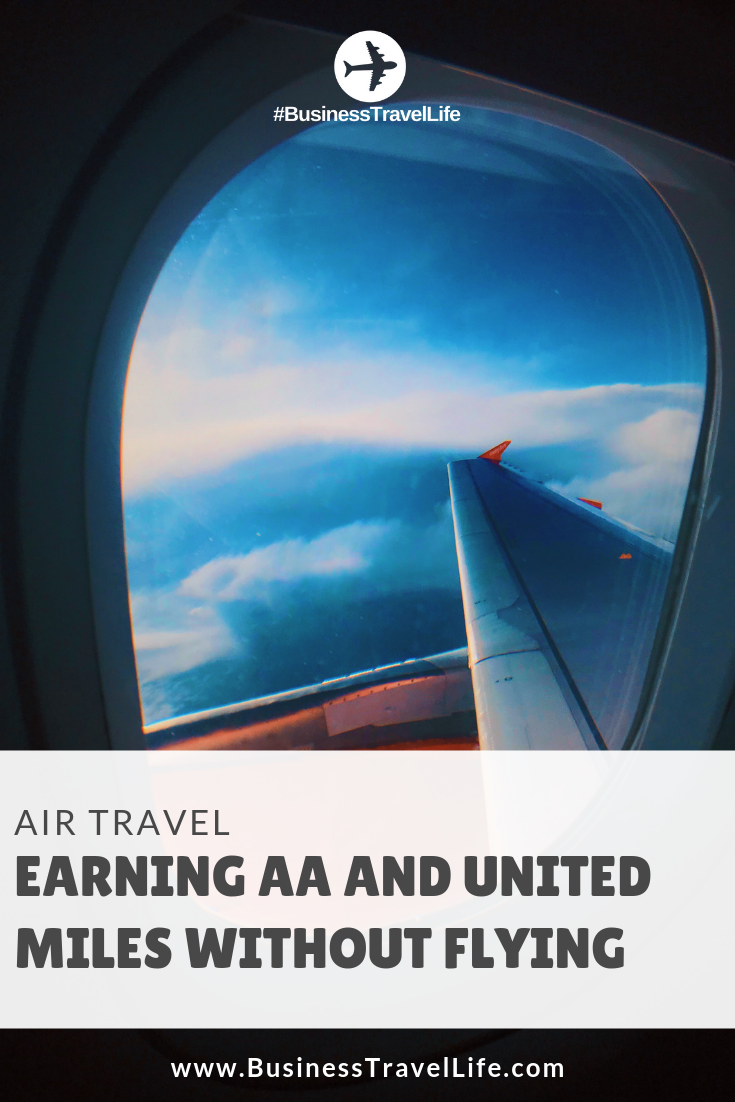 Business Travel Life
Business Travel Life is an online resource supporting the road warrior lifestyle. We give business travelers the tools they need to maintain their wellness and productivity when traveling. The topics we cover include business travel tips, travel workouts, healthy travel hacks, travel products, general travel tips, and industry trends. Our goal is to make business travel a healthier experience – and to make healthy travel practices more accessible to all road warriors.