The lock on your hotel room door does not ensure the safety of your valuables in your room.
In the first part of our hotel safety tips series, we discuss strategies for personal safety in your hotel. Now, let's discuss how to keep your valuables safe.
I could not find recent data about the rate of in-room hotel burglary, but I did locate data from 2009. The study examined crimes reported by 64 Miami Beach hotels to the Miami Beach Police Department over a period of two years. During the period studied, the 64 hotels reported 756 crimes against guests, with nearly half of the crimes being theft from hotel guests, with 38% of the theft occurring in hotel rooms.
Another issue that we have to face is the ability that technology has created to hack into hotel guest rooms. In 2012, it was discovered that there were multiple ways to hack into hotel rooms that provide entry access with key cards. And now, we have the next generation of hotel keys- digital keys that are accessible via smartphone, providing an opportunity for hackers. While there are few reported cases of hotel room locks being hacked, it is a good idea to be proactive about protecting your valuables during travel.
See Related: Travel Safety Tips for Female Business Travelers
There are preventative measures you can take to reduce your chances of being a victim of hotel room theft. Hotels can feel very comfortable, especially for frequent travelers, like a home away from home. But, it is important for frequent travelers to remember to keep their valuables locked up when they leave.
Use the In-Room Safe
Many hotels offer in-rooms safes. It is a great idea to store valuables in the safe. Before you use the safe, make sure the default code has been reset. It was recently reported that many hotels do not reset the default on the safe, which is commonly 000000 or 1234. Try both combinations to ensure your hotel safe has been reset. If the default code works, contact the front desk and find out where you can securely store your valuables. If you store your valuables at a different location in the hotel, request an itemized statement of the items you have left. And, remember to use a secure number combination when you set the safe code yourself.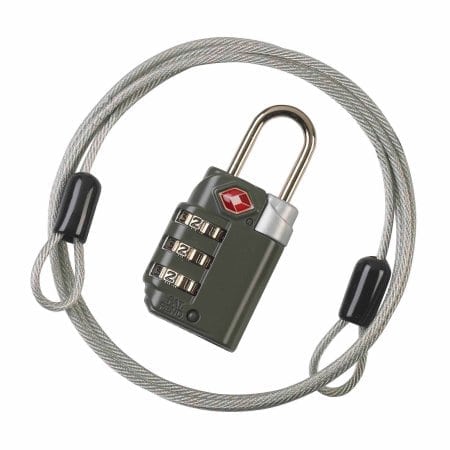 Travel with a Luggage Lock
While you may not need to lock your luggage in transport, you can keep your luggage locked in your room as an alternative to using the safe. It is much harder for someone to steal an entire piece of luggage than it is to grab a watch or cash. If you are worried about your luggage being stolen, pack a luggage lock with a cable (as shown above). You can loop the cable through the handle of your bag and another piece of luggage or around something in the room that is secure, like the clothing rod in the closet.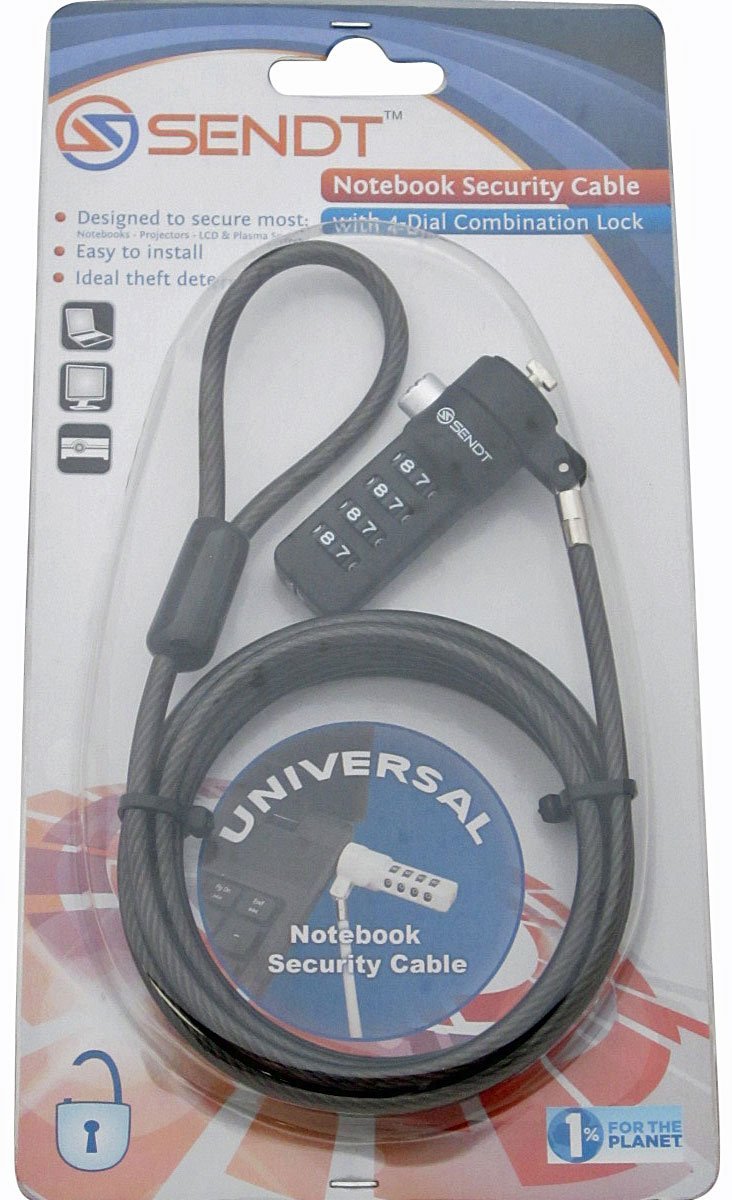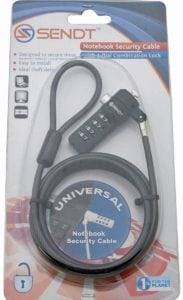 Travel with a Laptop Cable Lock
Add a locking cable for your laptop or tablet to your travel bag. This will ensure you can keep it locked if your laptop or tablet is too large for your safe. This is also very helpful for working in the airport or hotel lobby.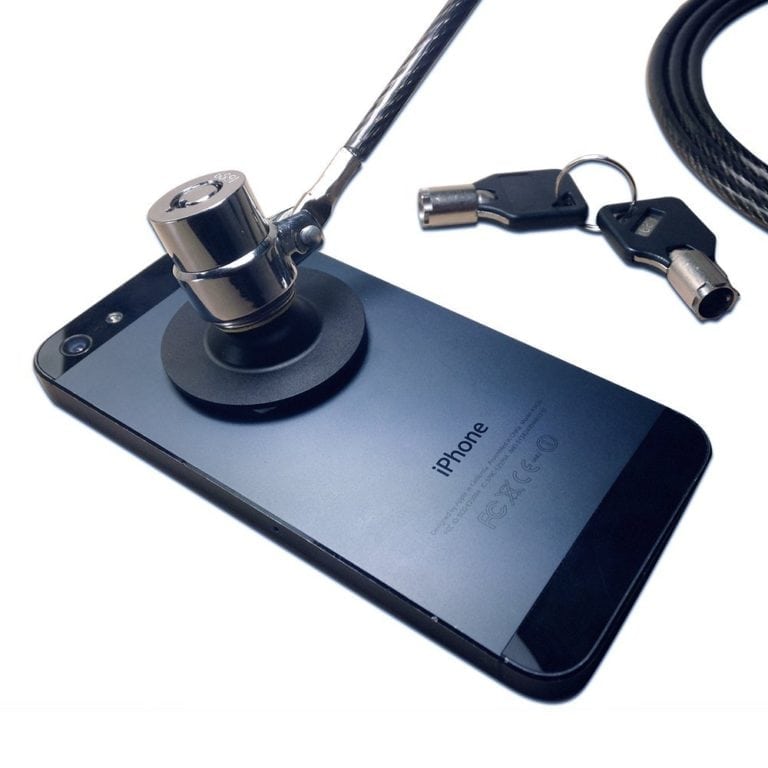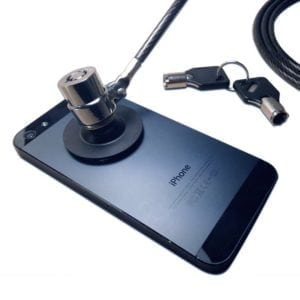 Do Not Disturb
If you can skip having your room cleaned, leave the TV on and put out the "Do not Disturb" sign when you leave. This will make it appear someone is in your room, which will hopefully deter anyone who was thinking of breaking in.
Leave Valuables at Home
I understand you have to travel with some items like your tablet and/or laptop. And, you want to wear your new Rolex to look polished. That is fine. But, be realistic about how many valuables you are packing. Do you need to bring two watches? Probably not. Are you really going to wear two different pairs of diamond earrings, or can you manage to get by with only one pair? Take this into consideration when you are packing. If you cannot wear it most of the day, do not pack it.
Document Valuables
This is more for insurance reasons, but make sure you have photos of any items you are leaving in your hotel room. Also, record serial numbers on electronic devices.
Who Will Steal Your Stuff?
If you do think something in your room has been stolen, check and double check before you start accusing the housekeeping staff. In a Forbes Magazine article responding to the question, "Do Hotel Cleaning People Sometimes Steal Items From The Rooms Of Their Guests?", Michael Forrest Jones, from Beechmont Hotels Corporation, explained why overwhelmingly the answer to this question is "no". The short story is that employees understand they will be caught and charged, quickly. He went on to suggest avoiding low budget hotels, where employee screening may not include a background check.
On the other hand, in a different Forbes Magazine article, Todd Seiders, director of risk management at the hospitality insurance firm Petra Risk Solutions, said it is far more likely that a hotel's housekeeping staff would steal your valuables than a lock hacker.
Regardless of who the perpetrator is, hotel theft does occur. While you may feel comfortable in your hotel, always remember that your room is accessible, and you should always lock your valuables to prevent theft. And, if you are unsure of the security of your hotel, don't leave valuables in your room.
For more hotel safety tips, please the other articles in our hotel safety tips series.
How do you keep valuables safe in your hotel room? Please share your hotel safety tips below!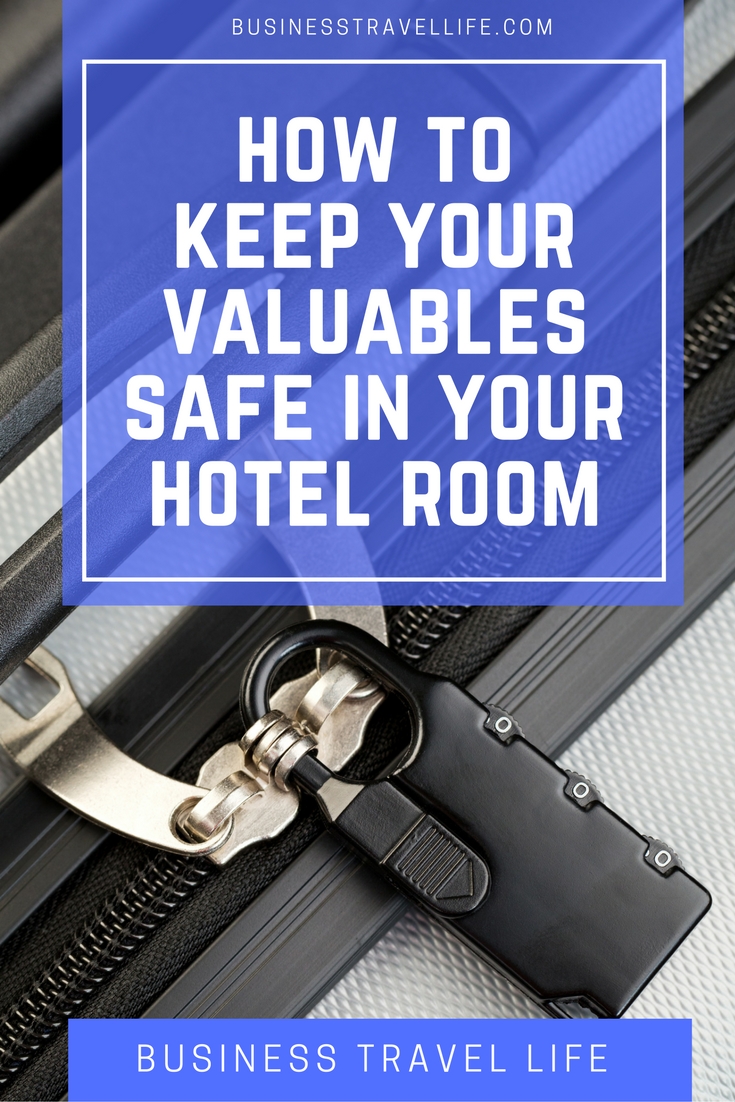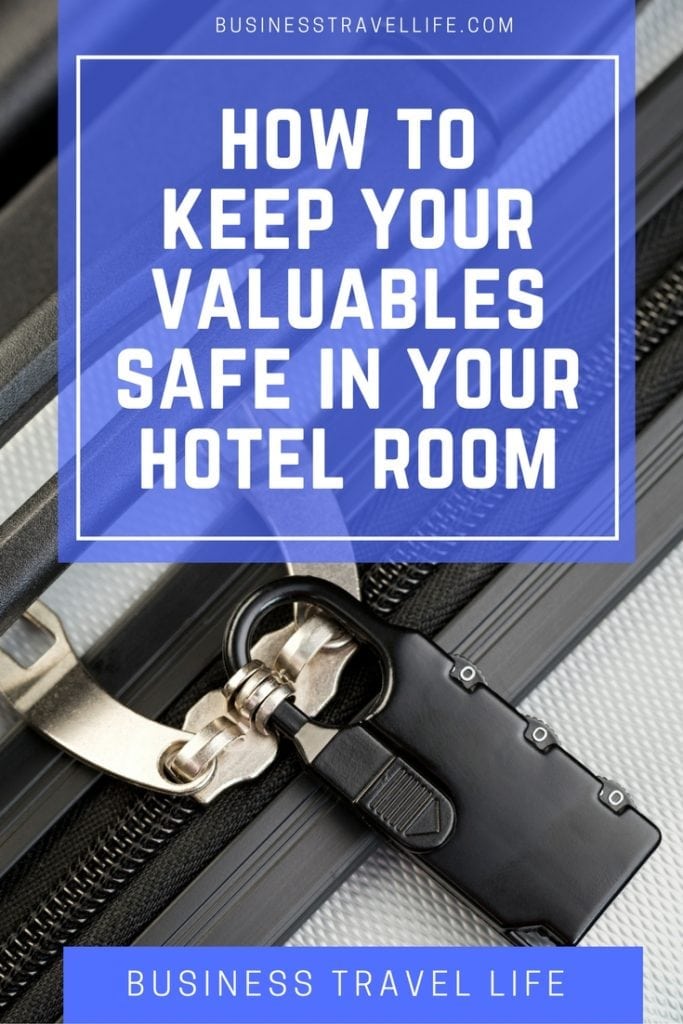 Business Travel Life
Business Travel Life is an online resource supporting the road warrior lifestyle. We give business travelers the tools they need to maintain their wellness and productivity when traveling. The topics we cover include business travel tips, travel workouts, healthy travel hacks, travel products, general travel tips, and industry trends. Our goal is to make business travel a healthier experience – and to make healthy travel practices more accessible to all road warriors.