Airports are often where work travelers lose their motivation to stay up to date on work or wellness habits. But lounges like Admirals Club expand the airport possibilities for road warriors.
Nobody really knows what to do with the extra time before your plane takes off or over a long layover. Once you're through security and waiting at the gate, the atmosphere isn't quite right for a business traveler to focus on work, yet filling in the gaps by scrolling through social media feeds starts to feel empty. But thanks to airport lounges, like Admirals Club, you can make the most of that awkward in-between space between arrival and takeoff.
Benefits Overview
Admirals Club is the branded lounge of American Airlines, one of the top airlines in the U.S. The amenities available to lounge members are abundant, and from healthy food to designated work areas, Admirals Club checks off all of the boxes for on-the-go business travelers. Here, we'll take a closer look at what's available, and how it benefits road warriors.
At a glance, Admirals Club lounges may contain the following:
Grub

: Think nutritional breakfasts, wholesome lunches, quick snacks, and beverages like coffee or cocktails.

Showers

: Popular airports like Chicago O'Hare and Philadelphia International have

fitness centers

available to travelers, making lounge showers an appealing perk.

Workspaces

: For when you just need to knock a few quick things off of your extensive to-do list as a businessperson on the road.
There are other benefits too, like customer service agents available in-lounge to help with any booking questions or other travel concerns that you might have, but we wanted to highlight the amenities that work travelers will really connect with. Keep in mind that some of these benefits may only be available at select locations.
Staying well and staying productive are two of our favorite things, and Admirals Club wraps both of these up into a nice lounge package. From oatmeal and fruit to soup and salad, the lounge really nails healthy breakfast or lunch combos. And if you work out while you're waiting, you won't have to spend your flight a sweaty mess. Plus, productivity is easy to achieve in designated work areas equipped with computers, Wifi, and maybe even a few rolly chairs.
Availability
In order to acquire Admirals Club access, you first need to enroll in AAdvantage, which is American's loyalty program. From there, you can either buy a one-day pass or obtain individual membership. Your partner may enter the lounge as well when you upgrade to a household plan.
Membership requires an AAdvantage Mastercard or separate purchase. If you opt to purchase, you can do so in dollars or points. The higher your loyalty status, the less you'll have to spend. For instance, as of today, regular AAdvantage members need 85,000 miles to purchase individual Admirals Club access, while Executive Platinum members need just 60,000 for the same.
Across the globe, Admirals Club lounges are available at a plethora of airports, like ones in the following U.S. cities:
New York

Philadelphia

Los Angeles

Miami

Chicago

Dallas

Hawaii
Internationally, Admirals Clubs are on several continents:
Buenos Aires

Caracas

London

Paris

Mexico City

Tokyo

Toronto
Thanks to American's network of travel partners, select Admirals Club members also have access to lounges in:
Hong Kong

Seoul

Dublin

Rome

Bogota

Auckland

Sydney

Seattle
As these are just a few lounge destinations, you can search American's directory to locate more.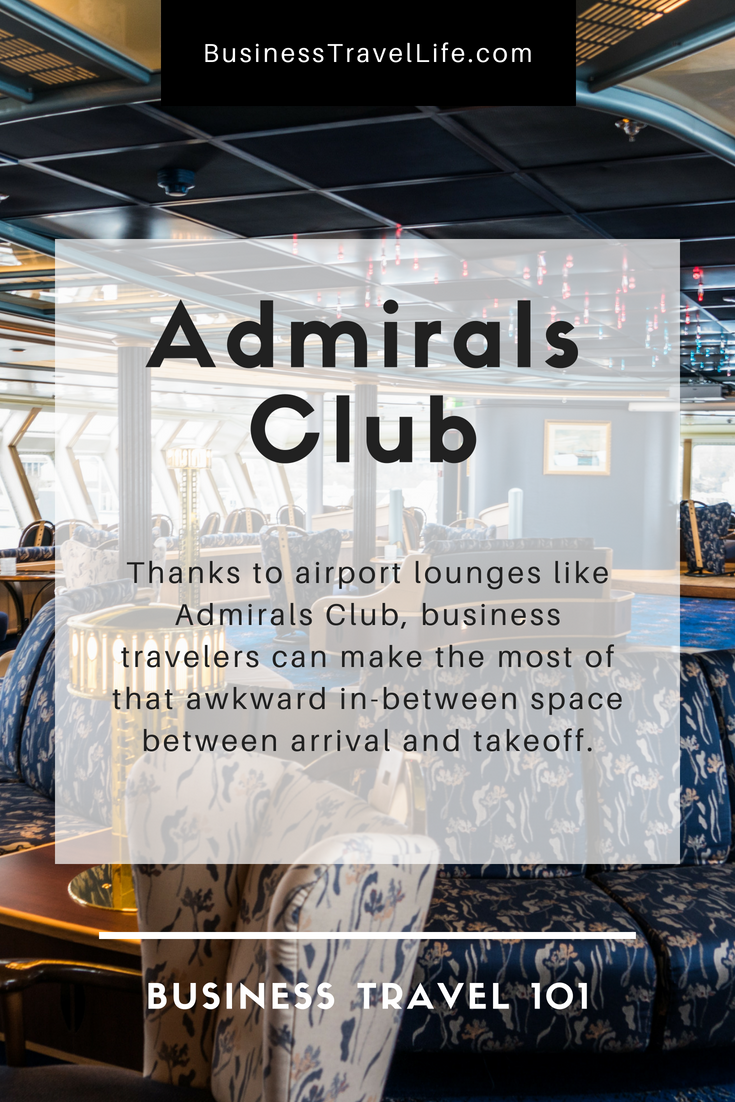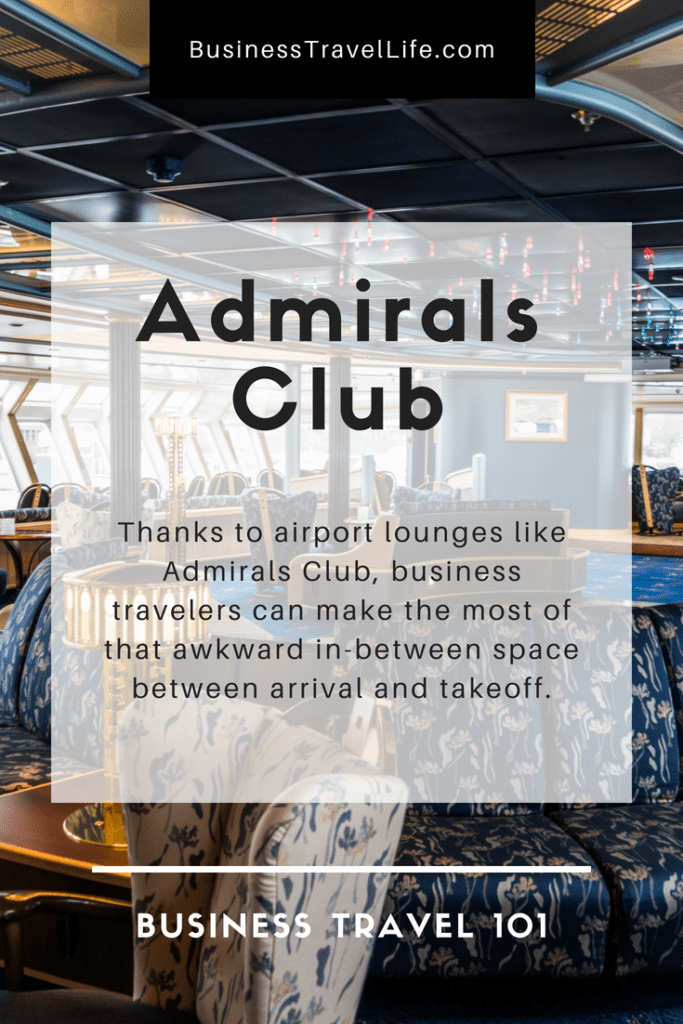 There are a myriad of reasons to join an airport lounge, and Admirals Club is one of the most thorough when it comes to business traveler-friendly amenities and international destinations. Already an Admirals Club member? Comment and share your favorite lounge location.
Business Travel Life
Business Travel Life is an online resource supporting the road warrior lifestyle. We give business travelers the tools they need to maintain their wellness and productivity when traveling. The topics we cover include business travel tips, travel workouts, healthy travel hacks, travel products, general travel tips, and industry trends. Our goal is to make business travel a healthier experience – and to make healthy travel practices more accessible to all road warriors.