Southwest Airlines Lyft Partnership Adds Convenience For Passengers
Southwest Airlines announced a new partnership with popular rideshare company Lyft. Passengers will be able to request a ride to or from the airport using the Southwest mobile app. Lyft is the fastest growing rideshare company in the U.S.
Passengers using the Southwest app will have the ability to request a ride with Lyft within four hours of their flight. App users will see a message offering the Lyft rideshare service to or from the airport, along with the estimated cost of the ride and time it will take to get to the airport. Customers will see the Lyft banner appear in their Southwest mobile app starting June 28th.
"At Southwest, we're always looking for innovative ways to enhance our Customer Experience from the moment someone considers travel to the moment they land at their destination," said Ryan Green, Vice President and Chief Marketing Officer. "Our new integration with Lyft aims to make this particular part of the travel experience seamless by starting and ending a Customer's journey with just a tap of a button."
In order to have the fully customized mobile app experience, including awareness of rideshare opportunities with Lyft, Southwest Customers must be logged into the mobile app with location services turned on.
Data indicated that business travelers were increasing using Lyft over taxis and Uber in the first quarter of 2018. The ridesharing industry has been overtaking taxi usage over the past three years; however, Lyft's popularity has accelerated as Uber complaints have increased. In the first quarter of 2017, Lyft only accounted for 10% of the ride sharing market for business travelers, while in the first quarter of 2018, Lyft accounted for 19%.
The Southwest – Lyft partnership is a recipe for satisfied customers. Certify reported in the first quarter of 2018, Lyft collected an impressive 4.8 out of 5 stars, when rated by business travelers that used the service. Southwest received a 4.5 out 5 stars when rated by business travelers.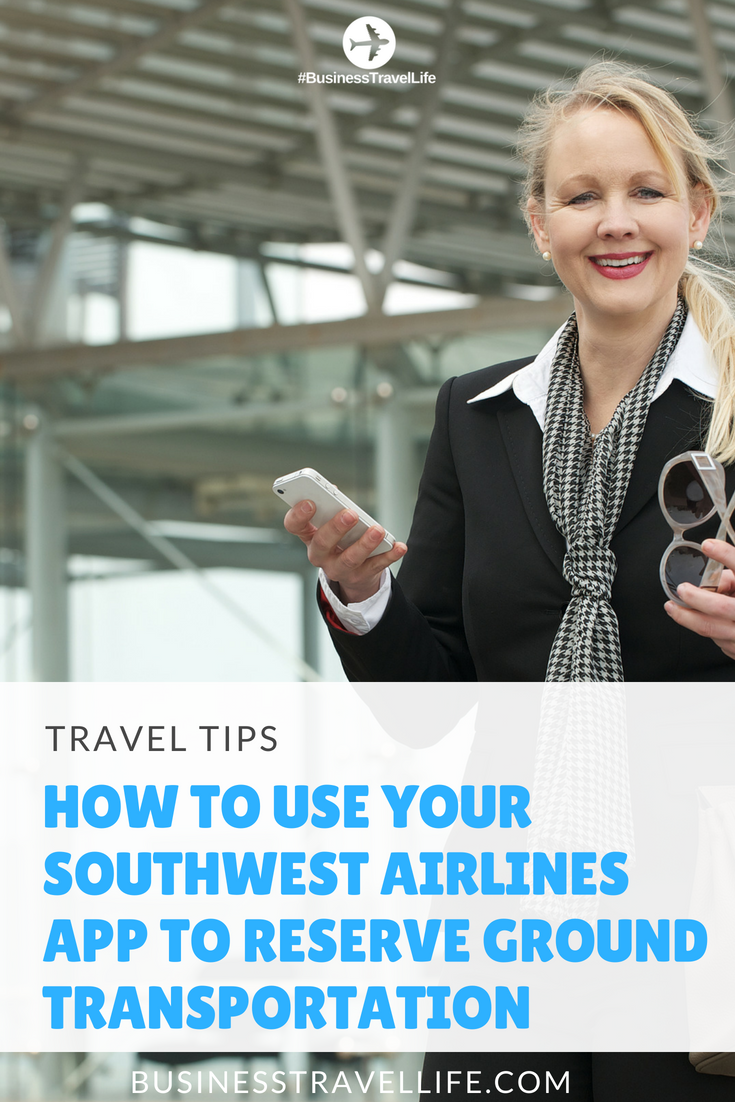 Business Travel Life
Business Travel Life is an online resource supporting the road warrior lifestyle. We give business travelers the tools they need to maintain their wellness and productivity when traveling. The topics we cover include business travel tips, travel workouts, healthy travel hacks, travel products, general travel tips, and industry trends. Our goal is to make business travel a healthier experience – and to make healthy travel practices more accessible to all road warriors.