I've been enjoying my business trips a lot more lately… surprisingly. I go to many of the same places that I have been travelling to for years, so there's not much sense of adventure. Until lately. I travel for stuff like client meetings, pitches, conferences, and site visits. Good business, but not stuff I'd really call "fun." (compared to a ski trip in the Alps, or spear fishing in Belize, sightseeing in Charleston, SC, or sailing around Australia's Northeastern coast…)
I hear it all the time… "you're so lucky, you travel to such awesome places!" And that is true, I am lucky to have a job I love I love, which has allowed many varied (travel) experiences (though they're not nearly as glamorous as the may seem). But travelling to anywhere on a business trip is a far cry from enjoying a city the way one does on a vacation.
I, like so many business travelers, really haven't "seen the world," I've seen the airports, conference rooms, and hotel rooms of the world.
Sometimes, if I'm lucky, I get to take in the streets through the window of a taxi, snapping pictures as the scenes fly by, or maybe go to a cool local place for a business dinner, but really, on a business trip, it can be very hard to enjoy the place you're visiting, because that's not why you're there.
Over the last year (and due partly to the influence of a veteran road warrior business partner I've been travelling with), I have been developing a practice of enjoying where I am, as much as possible, no matter where I am – or why I'm there.
Walking
While transportation is sometimes a necessity to get where you *need* to go (like meetings, where you have to be on time), we opt to walk when possible (like at the end of the day when it's rush hour anyway, and cabs are scarce). Walking allows us to take in the city, stop for pictures, and admire the local architecture. I've been inspired by architecture in cities like New York and Amsterdam…but also smaller places like Tucson, AZ and San Antonio, TX. I feel that I gain an understanding of the culture through architecture and city planning/arrangement.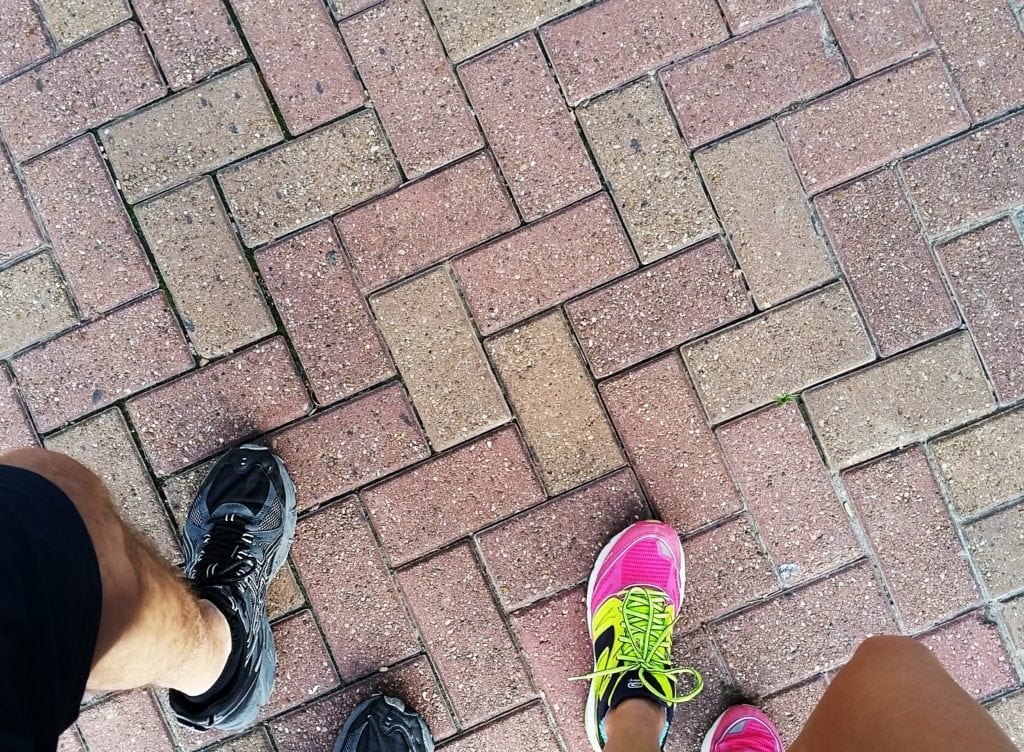 Another benefit to walking is that it helped you unwind and reset for the evening ahead. Evenings aren't the only time to walk…instead of hitting the hotel gym in the morning, I like to take sunrise walks (when I know it's a safe area, and/or I have a partner with me). This isn't always an option – I've traveled extensively in the Middle East and Africa where walking outside isn't safe, or feasible – but when it's an option, it really makes a difference in feeling a connection to the place I'm in. The most beautiful times of day for capturing photos are sunrise and sunset, and finding that perfect picture that describes the sense of place of somewhere is part of what makes travelling special. This also works out perfectly for business travel, since the only free moments are usually early morning (before scheduled meetings begin), and twilight (after your day ends, but before those work dinners, happy hours, and evening obligations begin). If you're willing to put in that extra effort to get out and walk, your pictures (and your physical and mental health) will reap the benefits!
Staying healthy (no/less alcohol)
It can be hard to stay healthy when you're on the road, but there are a few things that make a big difference. Maintaining some form of exercise is key – see above: walking. Another thing that makes a huge difference for me is not drinking, or not drinking excessively. Clients and colleagues generally want to enjoy some drinks together (whether it's because they go on away-from-home mode, or just figure that someone else is picking up the check, I've found that a lot of business travelers over indulge), and part of the idea of networking is being in the moment with people – enjoying each other's company and talking a little business, the last thing you want to do is take yourself out of that situation on a business trip.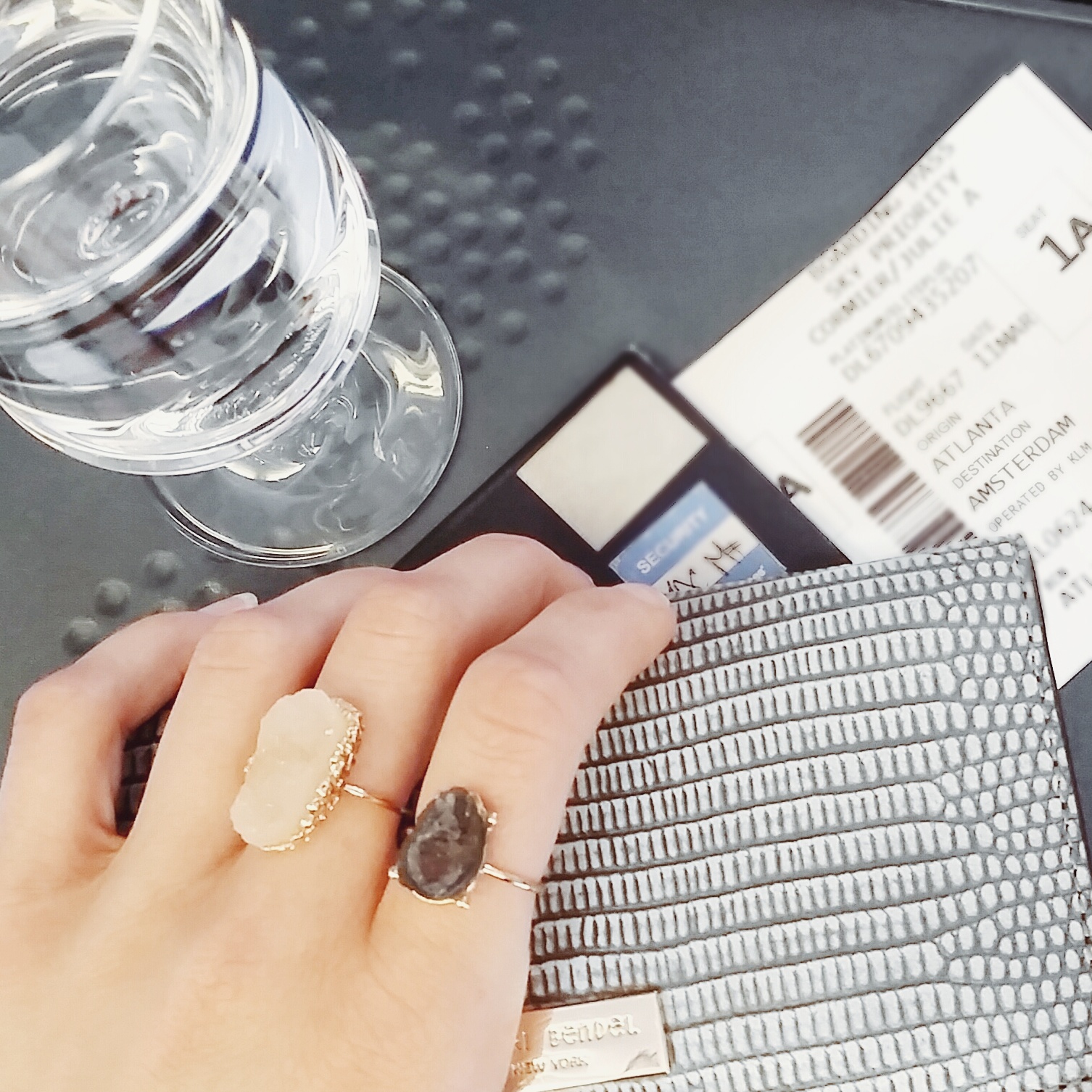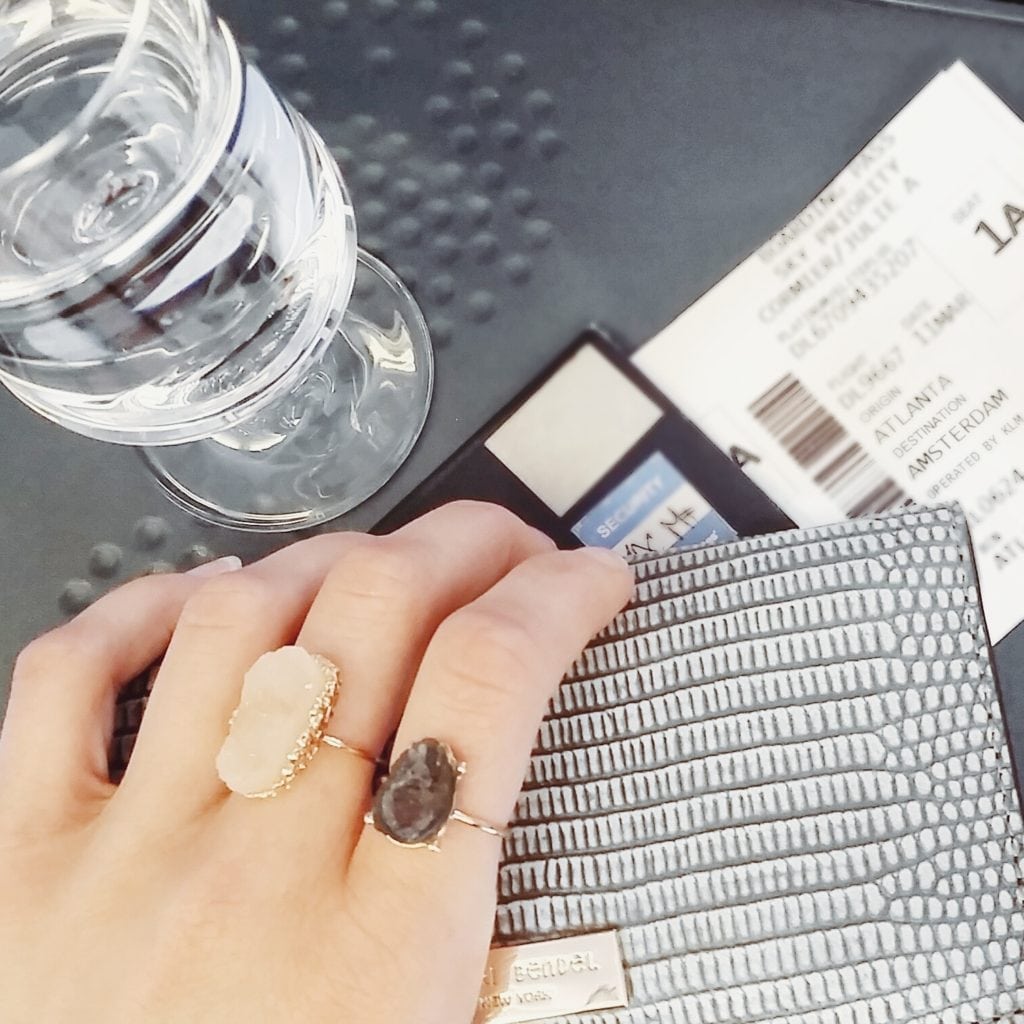 But I found substituting sparkling water or mocktails for (all or some) alcoholic beverages gave me the feeling of being in the moment at the bar scene or dinner table (cranberry juice watered down in a wine glass looks like rose and feels fancy enough to enjoy during cocktail hour), and not putting my body through the ups and downs of alcohol gave me a lot more energy in the mornings to get up early, and go for my morning (sightseeing) walks. Eating healthy is probably the biggest factor in how I feel when I'm on the road. This is where restaurant research really helps. See next!
Travel Research
I've started reading travel books and blogs before going on trips, even to places I've been before. Everything from "Top 10 new restaurants in San Antonio in 2016" to Rick Steve's "Paris". You can do a little or you can do a lot when it comes to research, but having an idea in mind of some of the things I want to see, cool parts of town, and restaurants worth visiting has helped me focus on the place I'm in and appreciate it (there are always business dinners, so restaurants are a great thing to research ahead of time, and you can learn a lot about an area and a culture through experiencing its cuisine).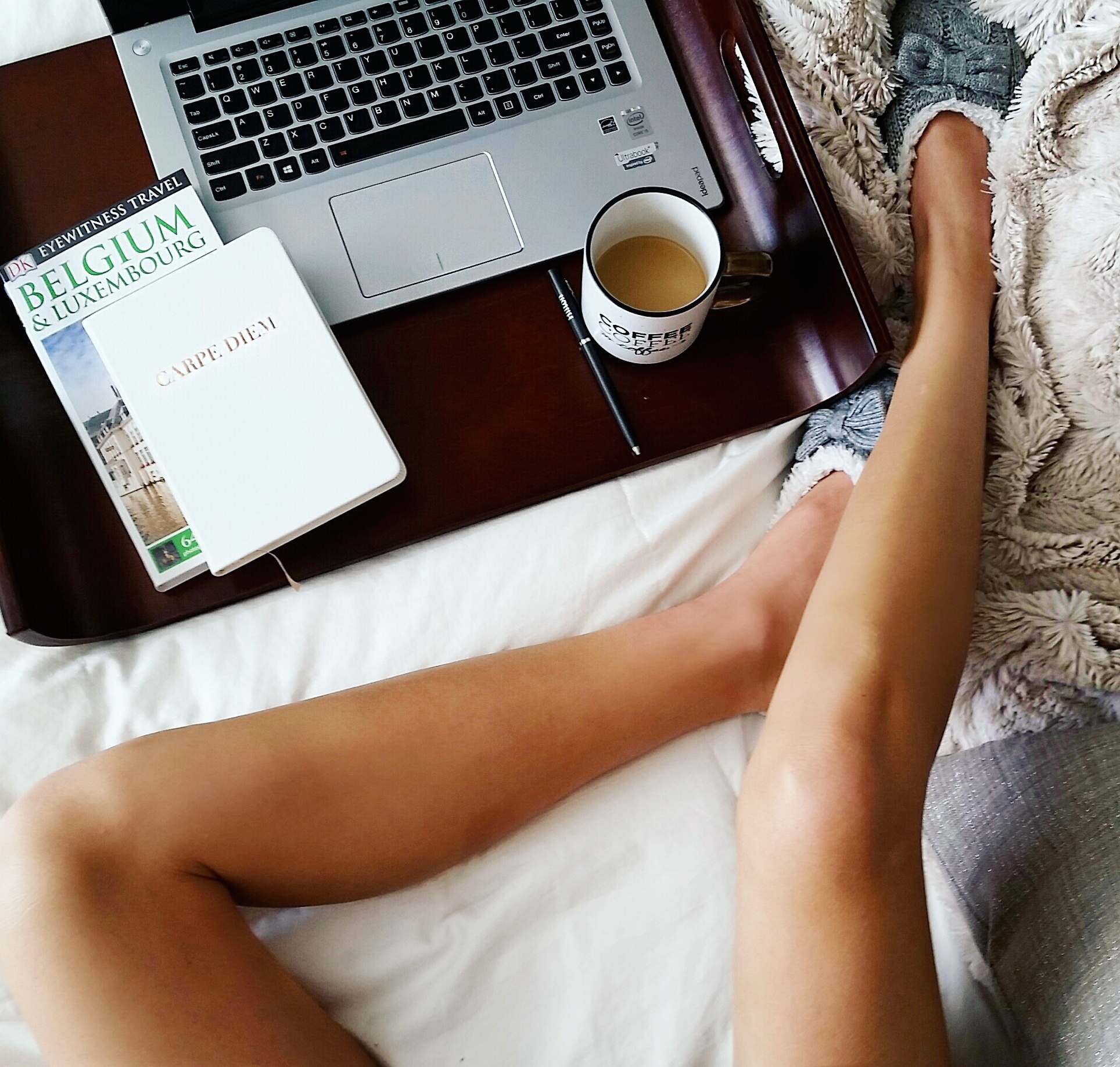 Hotels are a good thing to take a look at prior to a visit. Sometimes d you can't choose your own hotel. Like conferences, they're held somewhere and that's where you stay. However, many times I'll travel for client meetings or events where there isn't one designated hotel. Instead of just taking the closest hotel to where I'm going to be, or just what's recommended by the event or customer, (half the time those recommendations are just promotional agreements anyway), I've really started looking into the area of the city that I want to *be* in. I look for pedestrian areas (see above: walking), places where I can find what I call "millennial culture," connected walking areas where there are coffee shops, retail, restaurants and breweries. I'm not a beer drinker, however the craft breweries popping up everywhere do tend to be in the "cool" part of town in many cities.
The general rule I've been narrowing it down to is if I stay an extra 15-20 minutes further away from where I want to be in the morning, but I have my sanity and a calm focus due to getting in my morning walk, and cultivating a sense of happiness and gratitude to be in that place, I've gained something well worth the extra commute time. This rule has got to be used with some judgement though, and you have to have an idea about traffic. For example, if I'm in Houston or Mumbai, I know traffic and city layout is going to prevent getting anywhere fast during any rush hour periods. Basically what I'm saying is…use with caution.
Postcards
This is something that I never would have tried if my business partner hadn't started doing it. Each city we visit, we find a postcard shop – it doesn't matter if it's Tulsa, Oklahoma or Freeport,Bahamas. This is not only nice for loved ones who get the cards, but actually I think it's more fun for us. Like a scavenger hunt. Most touristy shops sell postcards, and you can sometimes even get them at the airport, but then buying the stamps, usually makes you venture into the real local part of the city, to the post office. Just the search for the cards and stamps is fun, like an Easter egg hunt kind of. Picking out the cards, and sending them to spouses, children, or parents back home fulfils the urge to buy souvenirs for people. Most postcards will feature the local attractions and major sights, so it's cool to look them over and see which ones are on your list "to-see" and maybe discover some new things about the city you're in. The best part is coming home and going over the cards with family and friends. Giving them that gift is enjoyable in and of itself, but it's also really fun to relive the moments in which you bought, wrote, and send the cards. It takes minimal effort but adds a lot to the experience.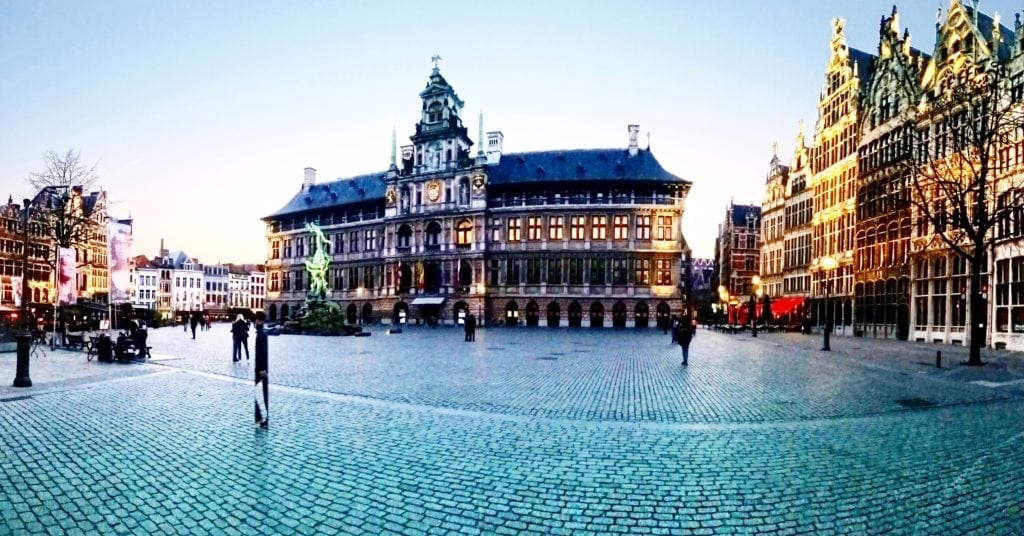 I just recently came home from Antwerp, and went through some of the postcards that I'd sent home. I could tell my own stories about some of the places on the cards, and that made me re-live the experience through the eyes of someone excited to hear about it.
How do you make corporate travel more enjoyable? Please comment below!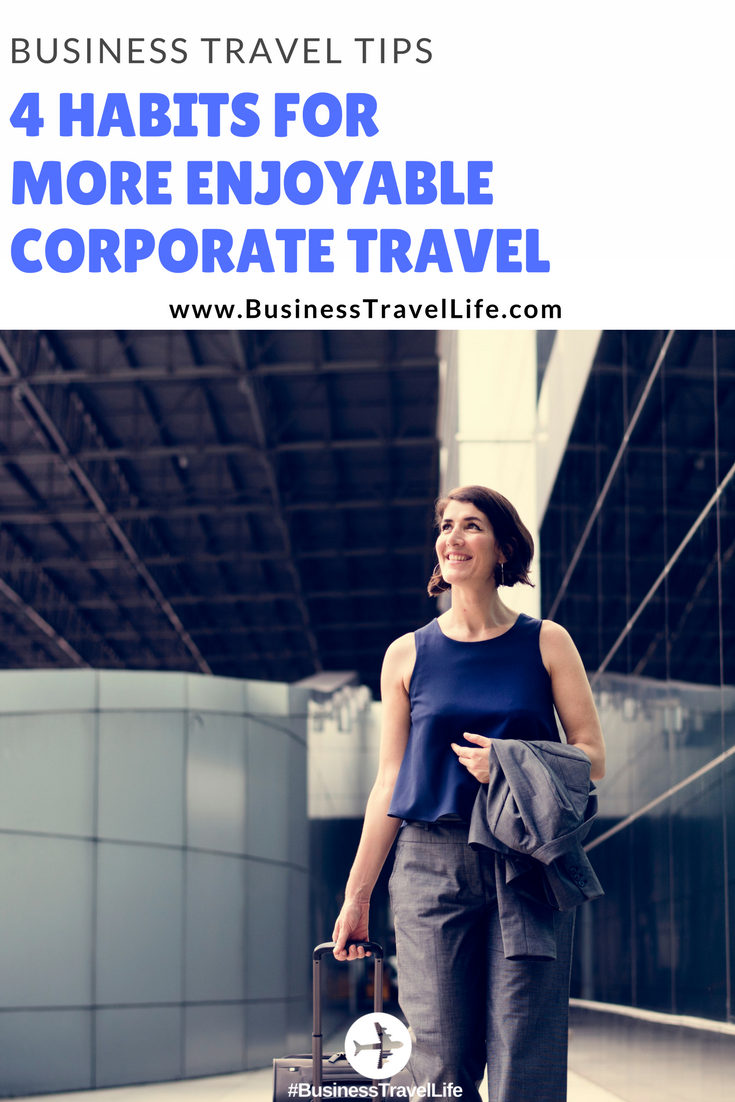 Photo credit for all photos in this blog are to Julie Anne Cormier.
Business Travel Life
Business Travel Life is an online resource supporting the road warrior lifestyle. We give business travelers the tools they need to maintain their wellness and productivity when traveling. The topics we cover include business travel tips, travel workouts, healthy travel hacks, travel products, general travel tips, and industry trends. Our goal is to make business travel a healthier experience – and to make healthy travel practices more accessible to all road warriors.