Gluten-free travelers will appreciate Not Your Average Joe's gluten-free offerings.
Finding restaurants that have a variety of gluten-free menu options can be a challenge during travel. This month, we interviewed Not Your Average Joe's to learn more about their offerings for gluten-free travelers.
Not Your Average Joe's has 24 restaurants spread throughout Massachusetts, New Hampshire, Rhode Island, Pennsylvania, Virginia, and Maryland. In addition to their plentiful gluten-free menus, the restaurant's main menu has a variety of tantalizing options and seasonal specials.
Tell us about Not Your Average Joe's commitment to preparing allergy-free foods, specifically gluten?
We are extremely committed to properly preparing food for our guests that meet every one of their dietary needs or concerns. For our gluten-free guests in particular, our management, service, and culinary teams work together on each and every order, ensuring that it receives the attention necessary from the moment the dish is rung in, to the time it hits the table.
Are your gluten-free options safe for someone who has celiac?
Absolutely. We have a chef in every one of our scratch kitchens ready to make adjustments or modifications to accommodate a wide variety of allergies. Our gluten-free menu is entirely separate, and extensive, to ensure plenty of options for our guests. From server to cook, our team is trained to not just accommodate our gluten-free guests, but to really give them a great meal.
What type of gluten free options are on your menu?
Our gluten-free options range from pub favorites like our quesadilla or burger, to creative seafood options like our Ahi Tuna Wontons and Coriander-Crusted Salmon. We offer many of our menu favorites in gluten-free dishes as well, like our Herb-Crusted Haddock with gluten-free bread crumbs, or our Grilled Chicken Caprese with fresh mozzarella and arugula salad. We really have an option for every palette and are always featuring new seasonal selections.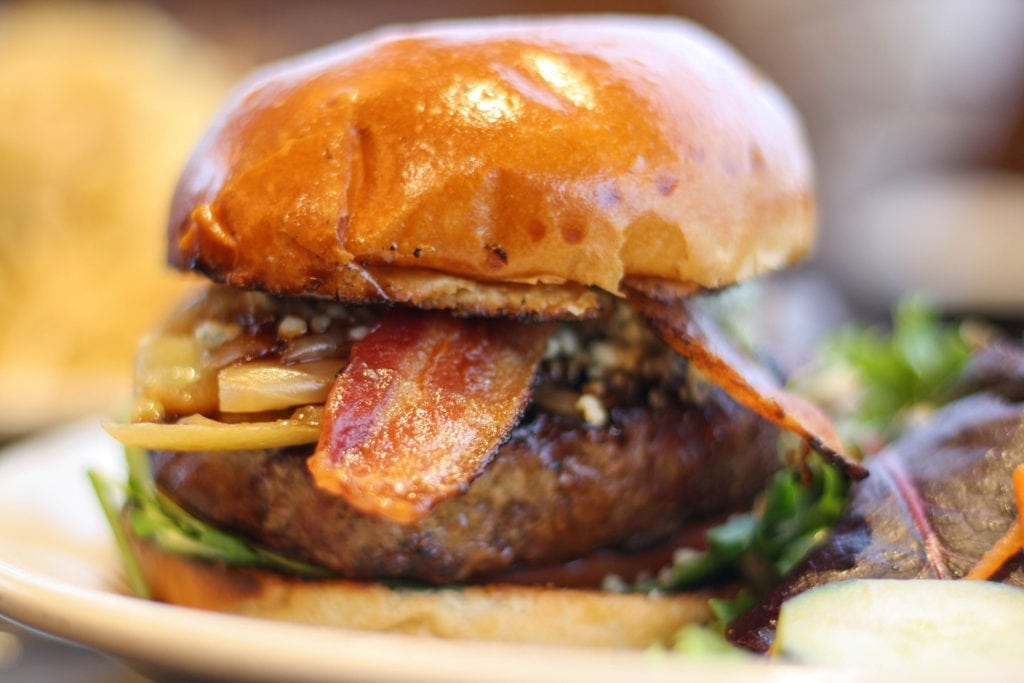 What are the most popular gluten-free items on your menu?
Our gluten-free guests love to start their meal with our Forno-Baked Chicken Quesadilla or our Thai Chicken Lettuce Wraps. Once they've' had some apps, some favorite entrees are our Backyard Burger or Herb-Crusted Haddock. Our menu (and gluten-free options) change seasonally, so there are always new dishes to try and flavors to explore.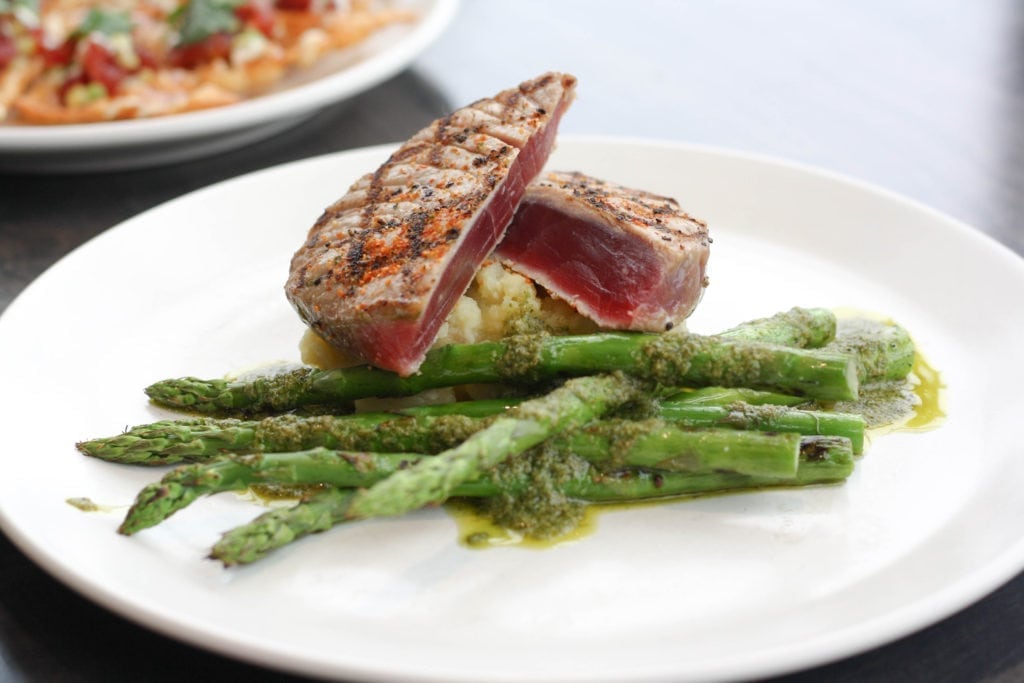 Do you offer carry-out meals? Do all of your restaurants offer delivery?
We offer carry out in every location! Orders can be placed by calling in or ordering online. Delivery is available at select locations through our partners at DoorDash, GrubHub, or Caviar.
Is Not Your Average Joe's appropriate for a business dinner (entertaining clients, etc.)?
Not Your Average Joe's is a great place for business dinners! Our restaurants are beautiful, with seating options ranging from a busy bar, to patio dining, to booths and large tables! We even have private and semi-private dining options in several locations. On top of that, our menu has a range of delicious, creative options for every taste and preference.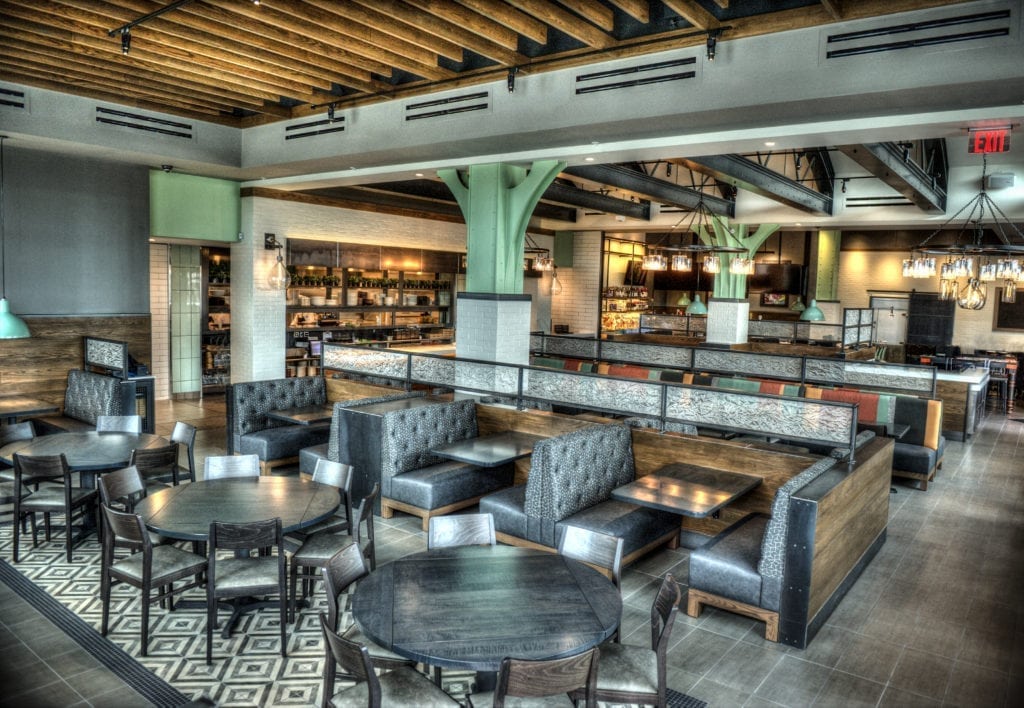 Do you publish your nutritional information and where could someone go to find it?
All of our nutritional info can be found here: https://www.notyouraveragejoes.com/nutrition-allergen-information/
Why have you chosen to target business diners with Dinova? In business travel, there can be a sea of sameness with restaurants and bars.
This article was written in partnership with Dinova. Dinova is an innovative, proprietary marketplace connecting business diners to restaurants nationwide. Dinova offers companies the unique opportunity to manage the business dining spend portion of T&E through its 14,000+ restaurant network across the U.S. Participating companies range from Fortune 500 enterprises to small to medium sized businesses.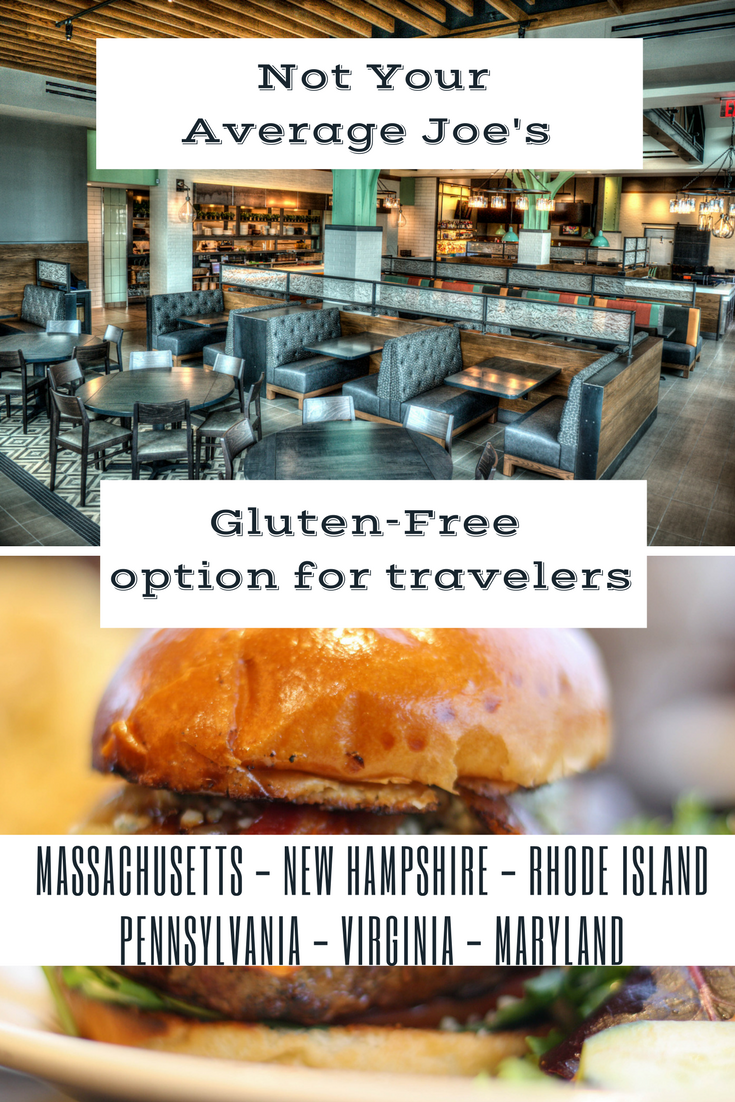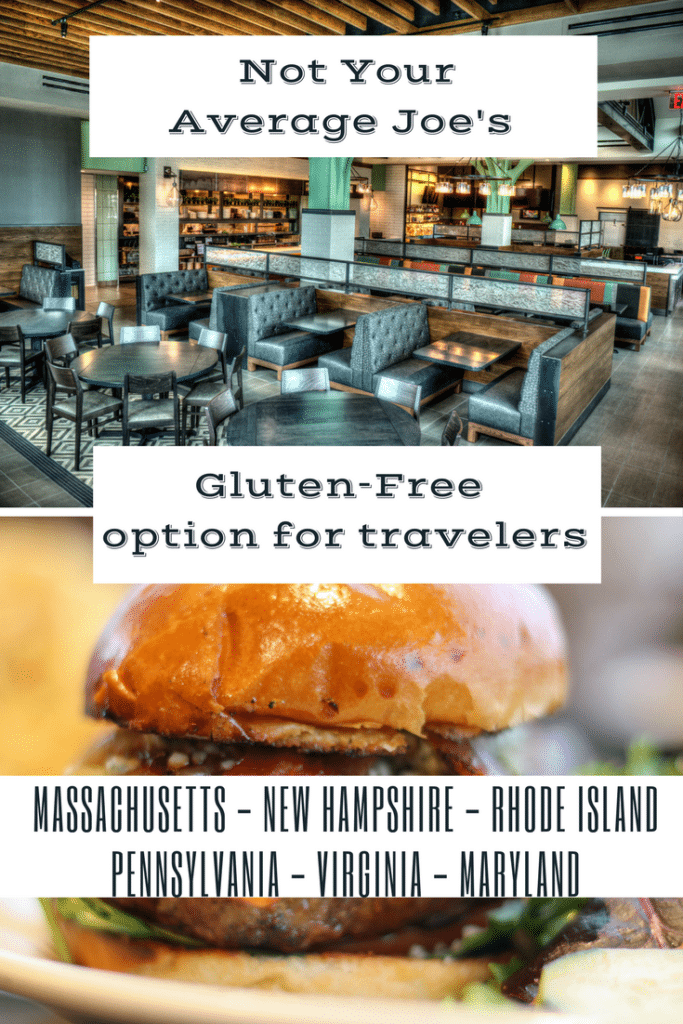 Business Travel Life
Business Travel Life is an online resource supporting the road warrior lifestyle. We give business travelers the tools they need to maintain their wellness and productivity when traveling. The topics we cover include business travel tips, travel workouts, healthy travel hacks, travel products, general travel tips, and industry trends. Our goal is to make business travel a healthier experience – and to make healthy travel practices more accessible to all road warriors.