Dinova's New App Makes it Easy to Find Your Next Meal During Business Travel
One of the most challenging aspects of business travel is finding food in an unfamiliar location. No one really wants to have a drive-thru dinner, but it happens all too often during business travel. After a long day of travel to or working in an unfamiliar location, the last thing you want to do is waste time searching for a place to eat. We found an app designed specifically for business travelers to easily find their next meal.
Searching for a place to take a group out to dinner?
Trying to find a restaurant to cater your meeting?
Want to check out the menu before you decide on a restaurant?
Looking for someplace to eat that offers gluten-free, vegan or other dietary options?
Do you want to have dinner delivered to your hotel room?
If you answered yes to any (or all!) of these questions, go ahead and download the Dinova app for IOS or Android.
Designed with business travelers in mind, the Dinova app operates like a combination of other dining apps. Search for restaurants in the Dinova Marketplace that meet all of your needs based on your location. When reviewing the dining options, you can search by cuisine and filter the results based on your dietary needs. You can even make reservations directly from the app.
One cool feature in the app search is the advanced keyword search. When you travel often, all the cities start to blend together. If you can't remember the restaurant name, you can easily find that Italian restaurant you enjoyed during your last trip by entering keywords into the app's search feature.
Dinova is an innovative, proprietary marketplace connecting business diners to restaurants nationwide. Dinova offers companies the unique opportunity to manage the business dining spend portion of T&E through its 14,000+ restaurant network across the U.S. Some companies that use Dinova offer their employees incentives for dining at restaurants in the Dinova Marketplace.
How the Dinova App Works
Search for restaurants in the area using your phone's location or by entering a zip code. When you search, you can be specific, like "gluten-free" near "zip code".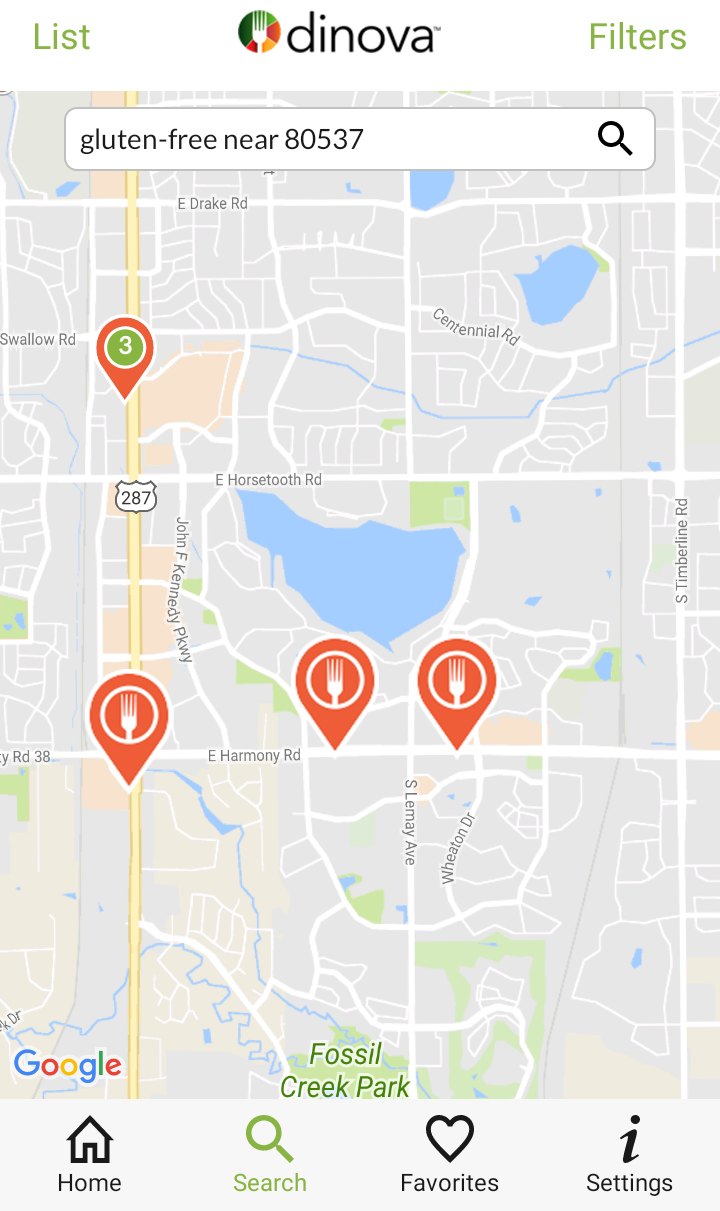 You can click on each fork icon to see the restaurant name and cuisine type. You can also save your favorite restaurants in the app!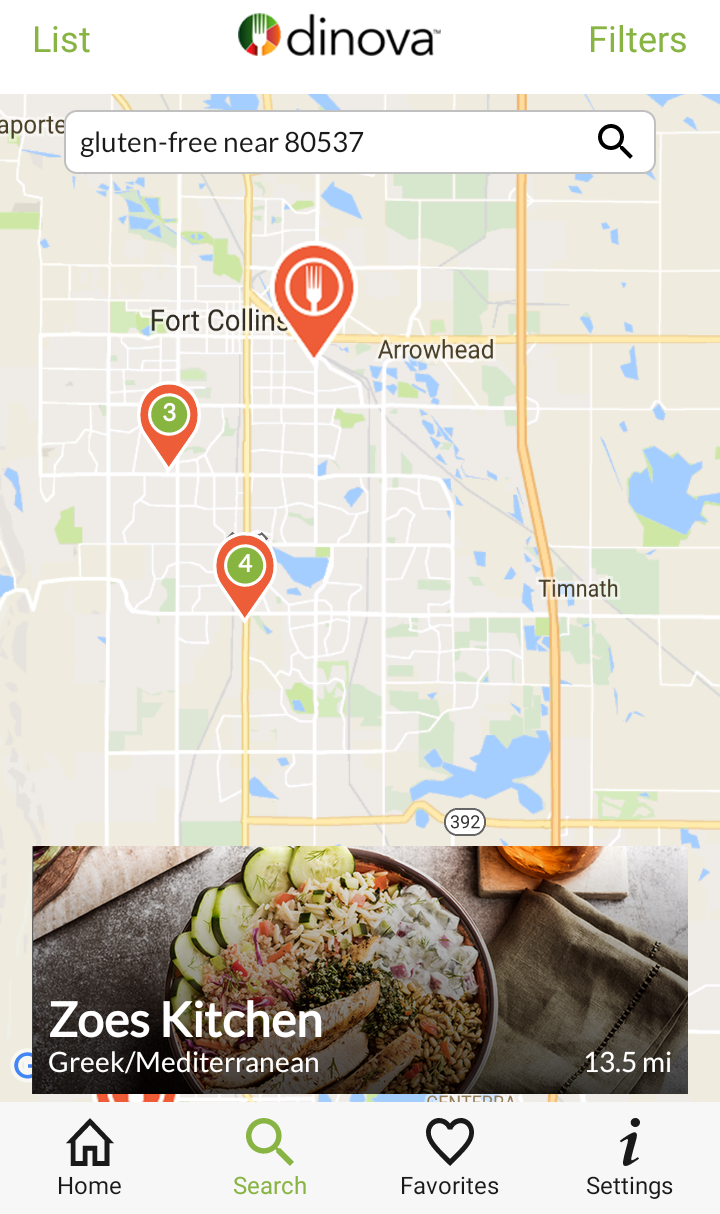 To get more details about the restaurant, click on the name. You will see the location and website. You can also learn more about the restaurant, including if the restaurant offers catering, take-out, reservations, online ordering and more. Lastly, you can see dietary preferences met by the restaurant. Zoes Kitchen is one of our favorite places to dine during business travel because of its healthy offerings.
If the restaurant you are ordering from offers online ordering, you click a link in the app that will take you the restaurant's online ordering page. How convenient!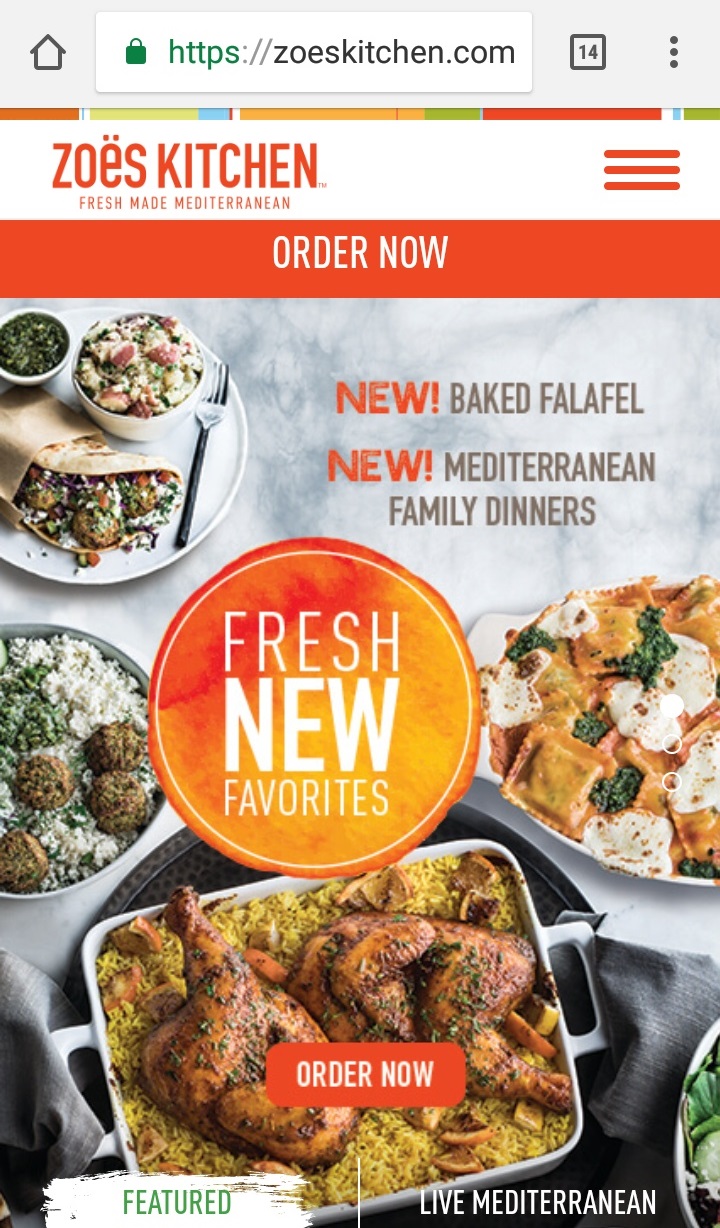 Whether searching for a quick bite or a place to entertain clients, Dinova's app makes it easier for road warriors to locate a restaurant to meet their dining needs. Download the Dinova app for IOS or Android.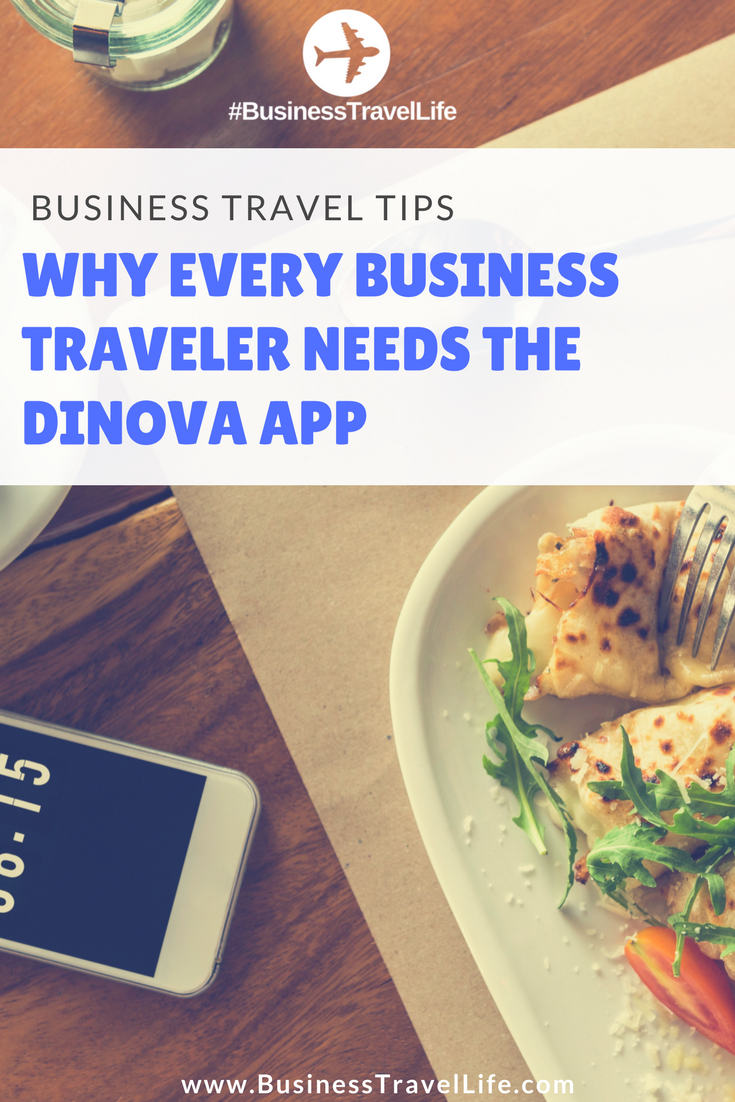 This post was sponsored by Dinova. All opinions are my own.
Business Travel Life
Business Travel Life is an online resource supporting the road warrior lifestyle. We give business travelers the tools they need to maintain their wellness and productivity when traveling. The topics we cover include business travel tips, travel workouts, healthy travel hacks, travel products, general travel tips, and industry trends. Our goal is to make business travel a healthier experience – and to make healthy travel practices more accessible to all road warriors.