Finding fresh food on the road can be challenging. Finding food that is made from scratch when dining out can be nearly impossible. Zoës Kitchen not only has a menu focused on fresh and healthy food, everything on that menu is made from scratch.
Zoës Kitchen has locations in 20 states, with a large presence in the southeastern United States. Any traveler that has searched for a healthy meal in certain regions knows how difficult fresh, healthy food can be to find in some Southern areas. We interviewed Zoës Kitchen to learn more about their healthy offerings.
How can Zoe's Kitchen help travelers to stay healthier on to road?
Zoës Kitchen menu is inspired by the cuisines and flavors of the 21 countries around the Mediterranean where there is a focus on real, wholesome food. Our recipes contain an abundance of fresh produce, whole grains, nutrient-rich legumes, and lean proteins. Additionally:
We never use fryers or microwaves when preparing our meals
We prepare our food by hand and our items are made from scratch
Vegan, vegetarian and gluten-free dishes are also available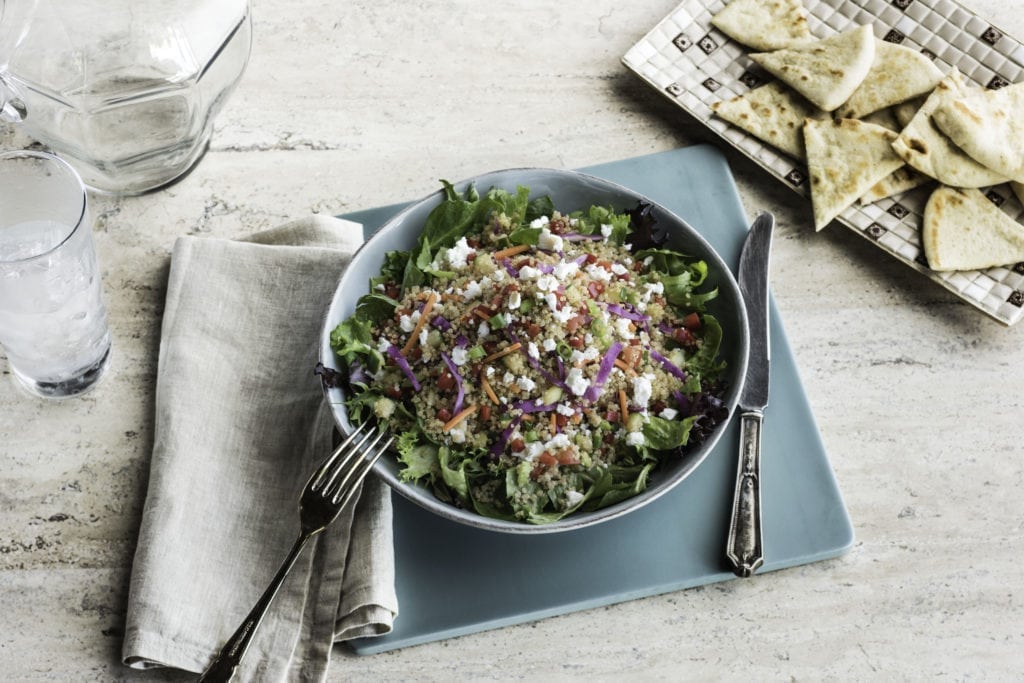 Recommend the top three healthiest options from your menu:
new Harissa Salmon Pita (450 cal)
new Quinoa Salad (320 cal)
Cauliflower Rice Bowl with Harissa Salmon (470 cal)
Chicken Kabobs (290 cal)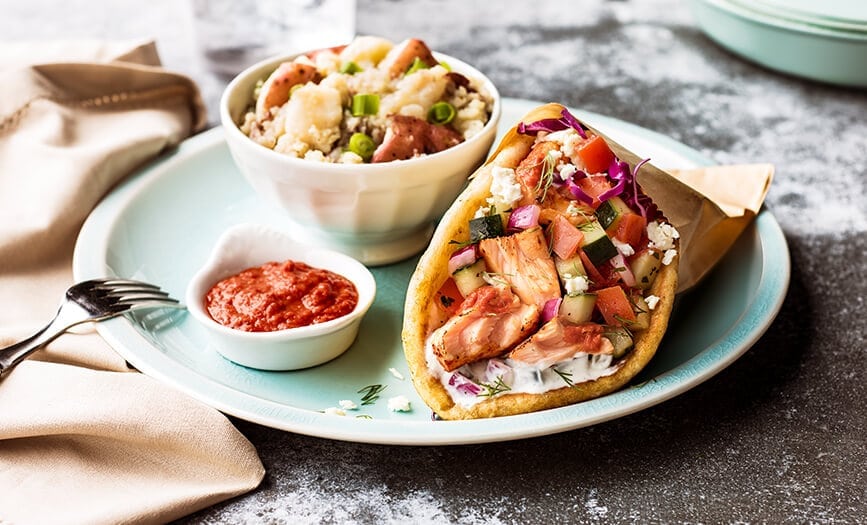 Does Zoe's Kitchen have gluten-free and vegan options?
Yes, we have several options that are vegetarian, vegan and gluten-free.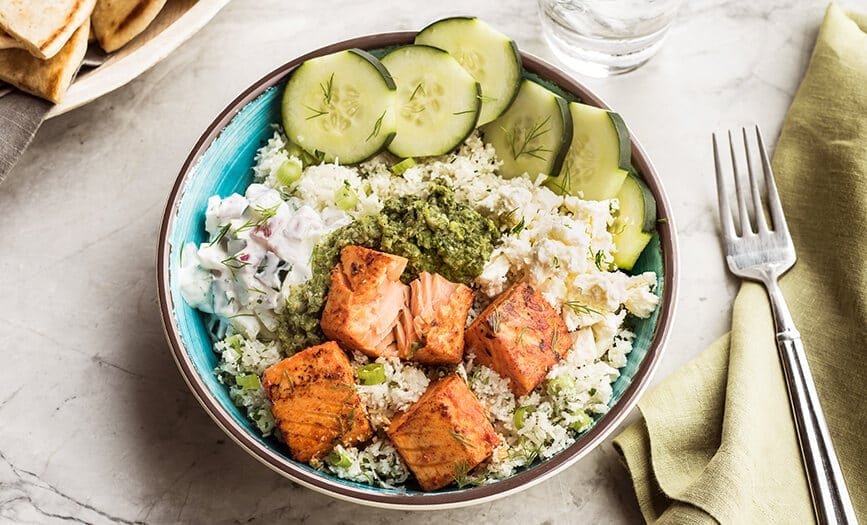 Is Zoe's Kitchen a good place for a business meal?
Great for a casual business meal for either lunch, dinner or in-between.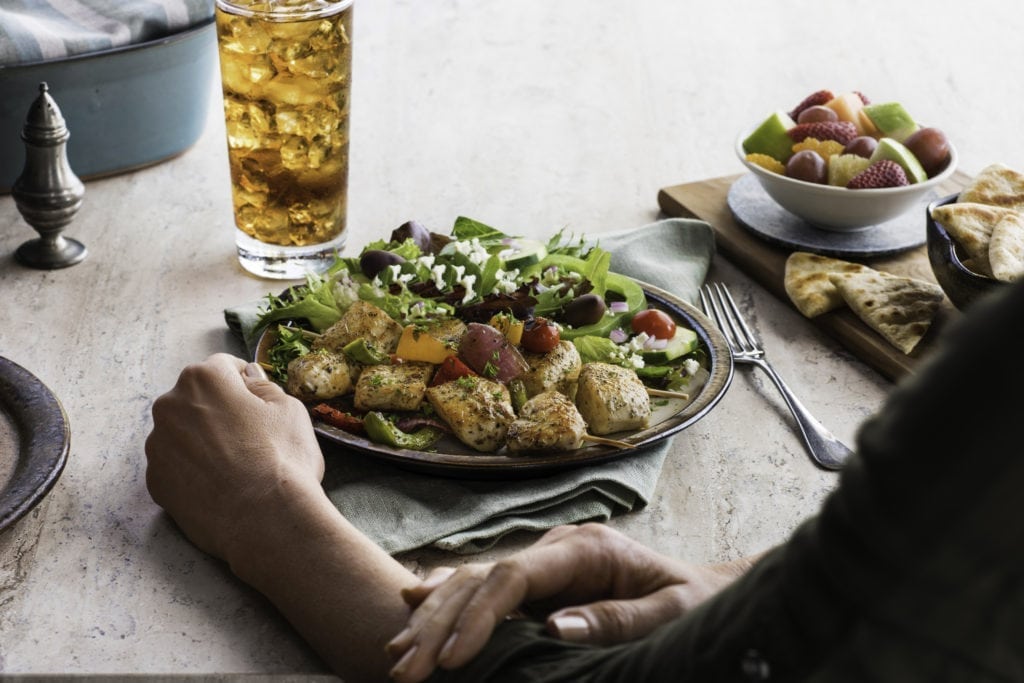 Does Zoe's Kitchen offer online ordering and/or delivery?
Yes, we offer both – online ordering and delivery; we have 3rd party delivery partnerships with Favor and Grub Hub
Tell us about the Zoe's Kitchen snack boxes.
Zoës Kitchen guests can enjoy three NEW menu snack box offerings, each under 445 calories:
Modern Mediterranean Snack Box: (Gluten free) grilled chicken, fresh mozzarella, original hummus, cucumbers and tomatoes. A post-workout refuel option that's high in protein with 36 grams.
Hummus Duo & Veggies Snack Box: (Gluten free) original hummus, pesto hummus, cucumbers and tomatoes. A tasty vegetarian option that is only 390 calories and makes a great afternoon snack.
Balanced Bites Snack Box: grilled chicken, fresh mozzarella, pasta salad and mixed fruit. Great for kids on-the-go!
Do you publish your nutritional information and where could someone go to find it on the go?
Yes, this can be found on our website.
Why have you chosen to target business diners with Dinova?
Our mission at Zoës Kitchen is to Deliver Goodness from the inside out. We do this by sharing simple, tasty and fresh Mediterranean meals that inspire guests to lead a balanced lifestyle and feel their best from the inside out. We currently have more than 225 location in 20 states across the United States, so where ever our guests travel to we are here to provide them with fresh and healthy meal options. The majority of our locations are open from 11 am to 9:30 pm. Guests can choose to dine-in (patio available); takeout or cater for a business or social occasion.
This article was written in partnership with Dinova. Dinova is an innovative, proprietary marketplace connecting business diners to restaurants nationwide. Dinova offers companies the unique opportunity to manage the business dining spend portion of T&E through its 14,000+ restaurant network across the U.S. Participating companies range from Fortune 500 enterprises to small to medium sized businesses.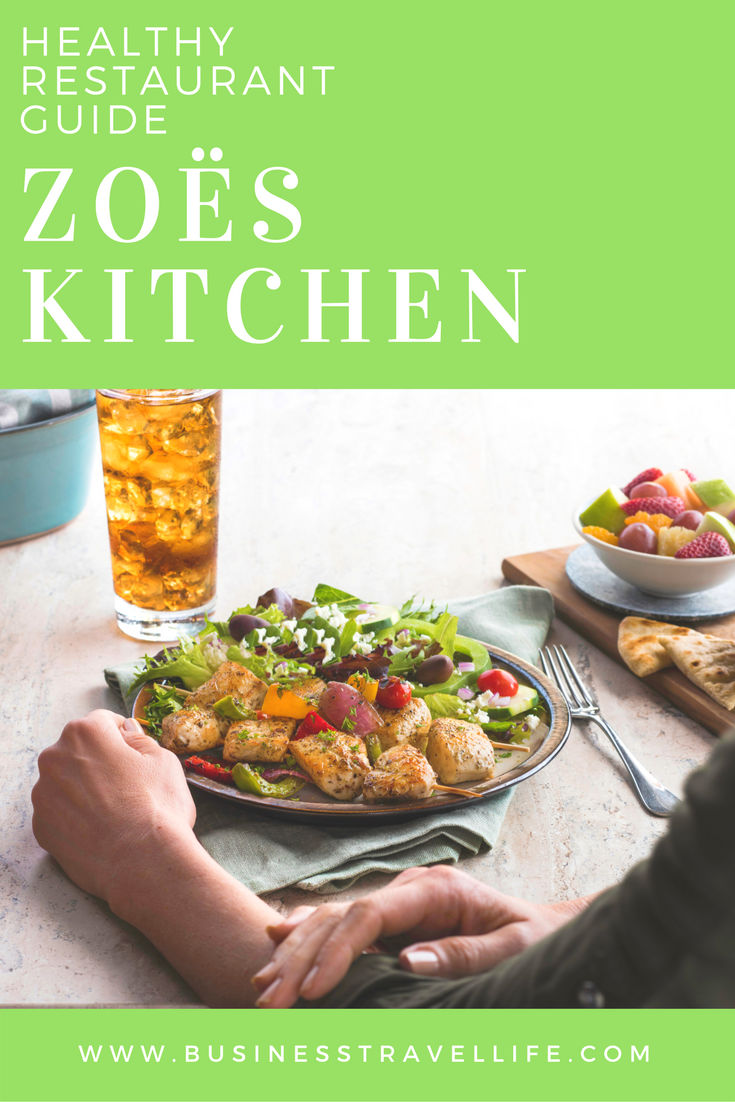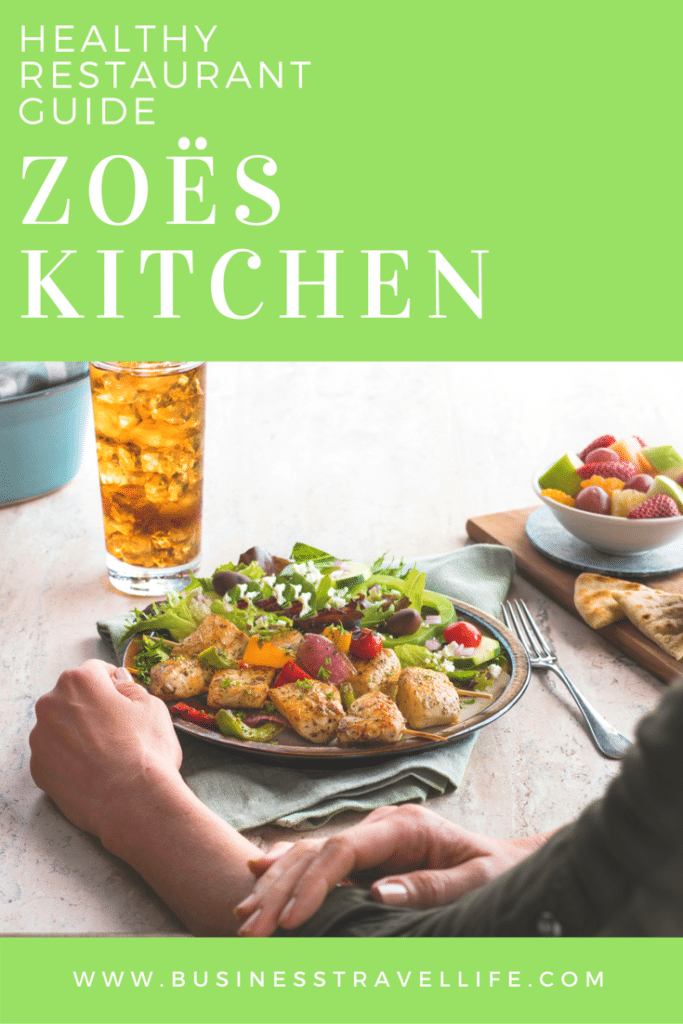 Business Travel Life
Business Travel Life is an online resource supporting the road warrior lifestyle. We give business travelers the tools they need to maintain their wellness and productivity when traveling. The topics we cover include business travel tips, travel workouts, healthy travel hacks, travel products, general travel tips, and industry trends. Our goal is to make business travel a healthier experience – and to make healthy travel practices more accessible to all road warriors.