Business Travelers Will Appreciate Healthy Options at Boston Market
Boston Market is a reliable place for business travelers to find a healthy meal on the road. With over 100 healthy meal combinations, travelers can even order two meals and take one back to the hotel for a later meal. We interviewed Boston Market to learn more about their menu and healthy offerings.
How can Boston Market help business travelers stay healthier on the road?
We have over 100 delicious meal combinations with 550 calories or less. Our wide range of healthy proteins and sides give our guests the ability to customize a meal that fits their taste and health needs. A full list of meals with 550 calories or less is available here.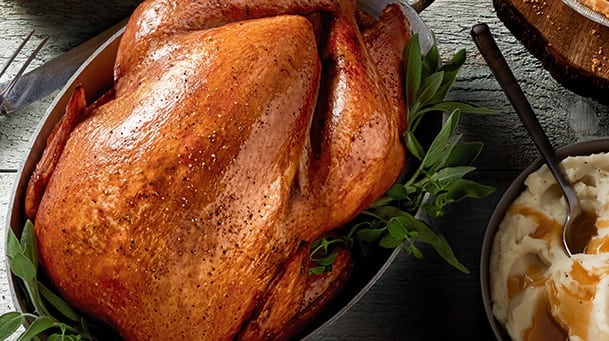 How do these healthy options translate to in-office catering?
Our catering customers have the ability to order balanced meals, with delicious healthy options of both entrees and side dishes, as well as sandwiches and salads. From main entrees like our Rotisserie Chicken and Turkey, to side dishes like Fresh Steamed Vegetables, Green Beans, Sweet Corn and Rotisserie Potatoes, there are many options to mix and match to meet your preference.
Recommend the top three healthiest options from your menu:
There are many healthy options available that guests can create. A few examples are:
¼ White Rotisserie Chicken with Rotisserie Potatoes & Green Beans
Rotisserie Turkey Breast with Fresh Steamed Vegetables & Side Caesar Salad
Rotisserie Turkey Carver Sandwich on White (without Mayo/Dressing)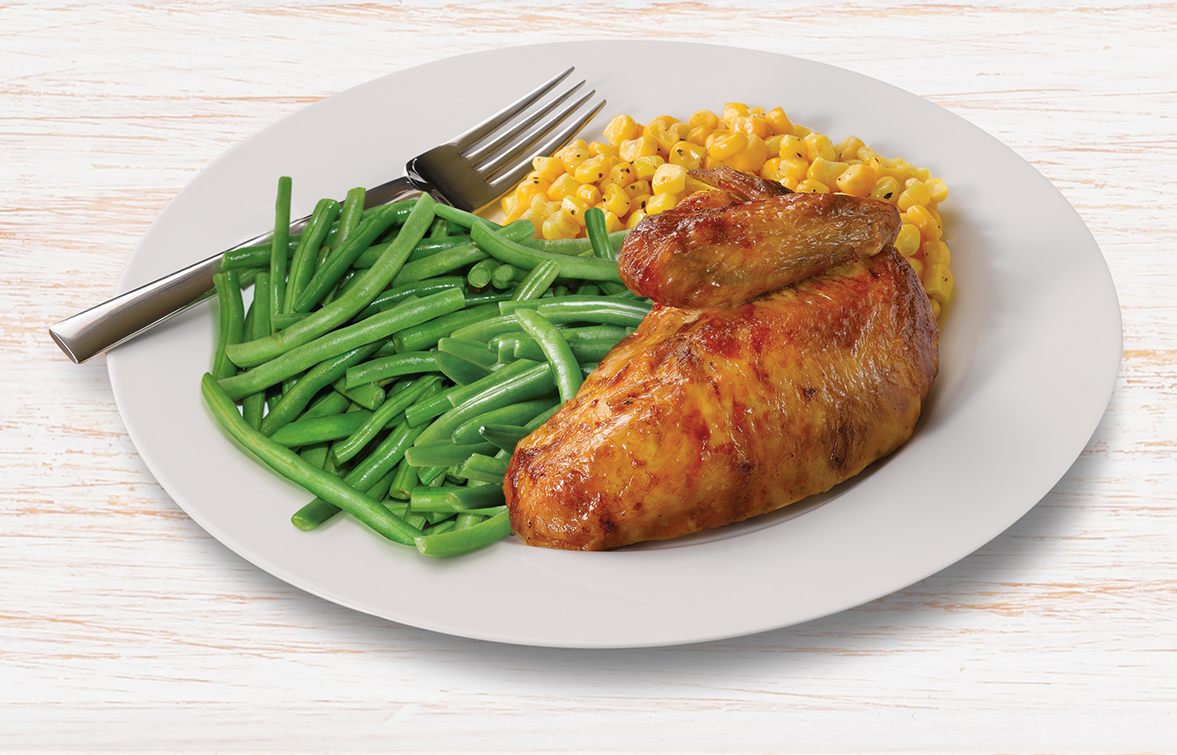 Does Boston Market have gluten-free options?
Yes, we have many options for those that are avoiding gluten. Guests can use our Food Allergy Search tool our website to identify items that meet their needs.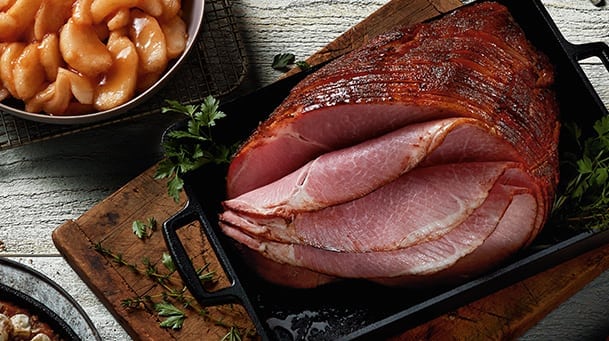 Does Boston Market offer online ordering and/or delivery?
Yes, you can order online and can also have catering delivery or pick-up by going to BostonMarket.com and clicking "order now."
Do you publish your nutritional information and where could someone go to find it on the go?
Yes, our website contains all our nutritional information and is a great source to help manage your dietary needs. We've created a helpful nutrition calculator and an easy-to-read interactive Nutrition Menu. At Boston Market, it's easy to choose the best option for you and your family's nutritional needs. See more here.
Why have you chosen to target business diners with Dinova?
Boston Market is a delicious lunch and dinner option for business diners. For more than 30 years we have served quality, home style meals at a convenient value. We are the expert in rotisserie cooking, and prepare our fresh chicken and all natural turkey in signature rotisserie ovens and feature an extensive selection of home style sides and made-from-scratch cornbread, as well as sandwiches, salads and bowls. Whether a catering event in the office or a quick lunch or dinner on the road, Boston Market has over 450 locations ready to serve you.
This article was written in partnership with Dinova. Dinova is an innovative, proprietary marketplace connecting business diners to restaurants nationwide. Dinova offers companies the unique opportunity to manage the business dining spend portion of T&E through its 14,000+ restaurant network across the U.S. Participating companies range from Fortune 500 enterprises to small to medium sized businesses.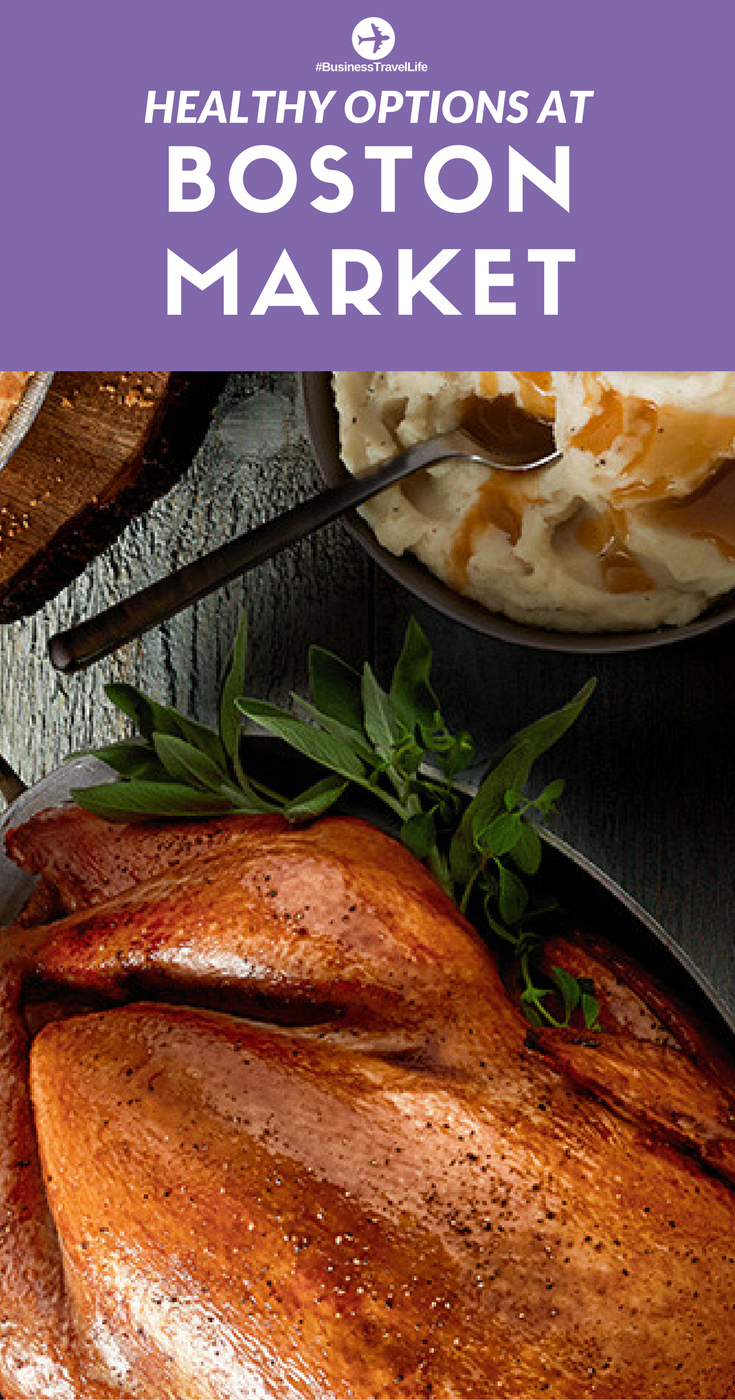 Business Travel Life
Business Travel Life is an online resource supporting the road warrior lifestyle. We give business travelers the tools they need to maintain their wellness and productivity when traveling. The topics we cover include business travel tips, travel workouts, healthy travel hacks, travel products, general travel tips, and industry trends. Our goal is to make business travel a healthier experience – and to make healthy travel practices more accessible to all road warriors.