Frequent travel often leads to weight gain due to unhealthy eating habits when dining out. Fish is a very healthy option (when ordered right) that can be a great way to improve your eating habits on the road.

We interviewed CEO of California-based Pacific Catch , Steve Stoddard to learn more about incorporating fish into your diet. Pacific Catch is inspired and rooted in authentic traditions of real places and cultures from throughout the Pacific and presented through the lens of our Californian sensibilities. Pacific Catch offers unique preparations and presentations for everyday dining with a twist. Simply stated; Fresh Fish, Pacific Flavors, Westcoast Style.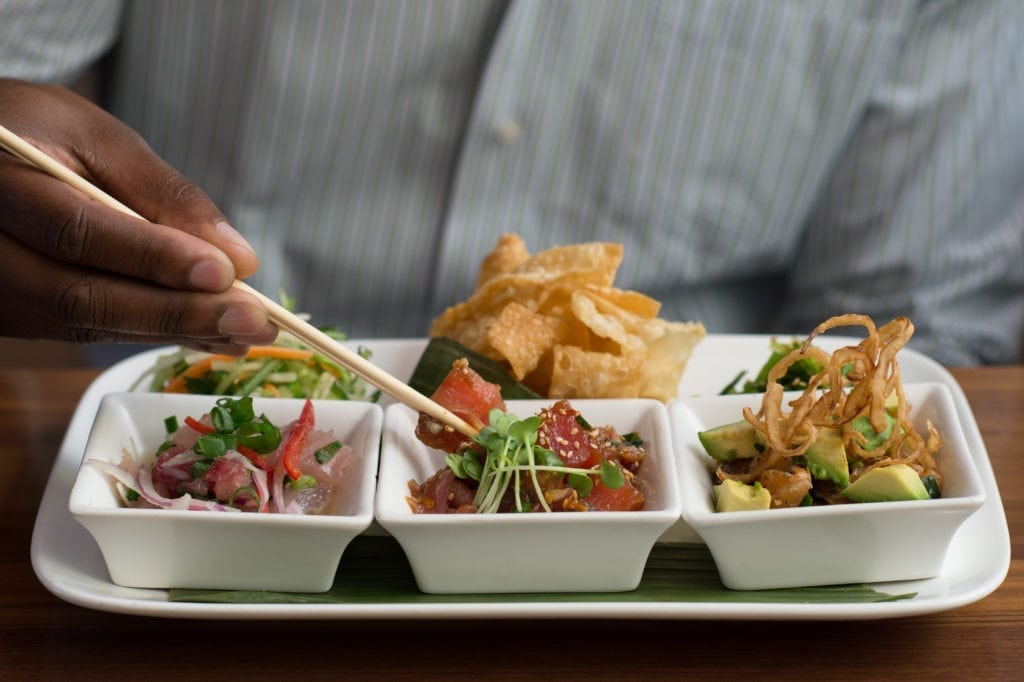 What are the health benefits of eating Fish?
Fish is considered among the healthiest foods on the planet. It is loaded with important nutrients such as protein and vitamin D. Fish is also the best source of omega 3 fatty acids.
Fish tend to be high in many nutrients that most people do not get enough of in their diet. Fish is considered to be among the best foods for a heart healthy diet. A diet of fish is also thought to help in reducing depression, lowering risk of autoimmune diseases and preventing asthma in children as well as improving ones sleep.
Why is fish a good option for diners seeking a healthy meal?
Fish is filled with nutrients, vitamins, proteins and omega 3 fatty acids. These health benefits make selecting fish an easy choice.
Consuming more fish on a regular basis is a positive choice for the health conscious traveler. For most there is some stress involved in business travel and the omega-3 fatty acids in fish are a great way to offset the ill effects of stress on the heart. Omega-3s are unsaturated fats, substituting these nutrients for the saturated fatty acids found in red meat can work to reduce the risk of heart disease by reducing inflammation, which is damaging to blood vessels, throughout the body.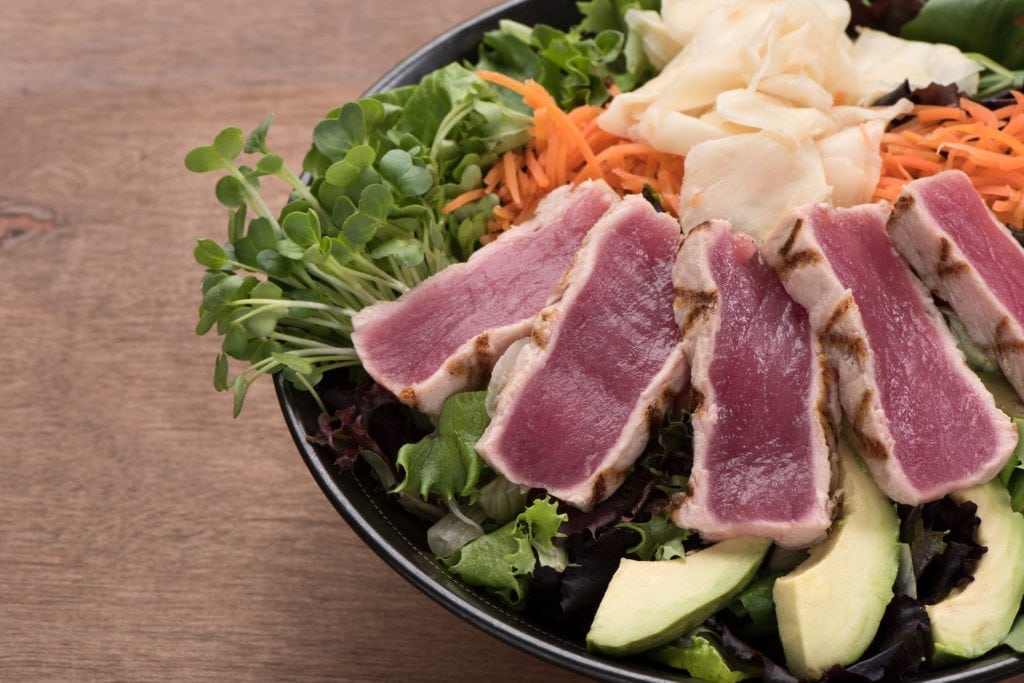 What are the healthiest fish preparation methods?
Fish can be prepared in a variety of methods, with presentations ranging from simple to complex. Simple and straightforward preparations such as grilling, poaching or baking complimented with simple ingredients are often the healthiest approach. Poke, a marinated raw fish dish, is also a fresh, tasty and healthy choice.
What suggestion would you give business diners on choosing the right fish for lunch, and choosing the right fish for dinner?
My suggestion is to select the fish and presentation that sounds most appealing. I for one never hesitate to ask the server what is most popular.
What are some healthy fish entrees at Pacific Catch?
Tuna, Salmon, Dungeness Crab, Hawaiian Poke and Squid rank among the healthiest choices and can be found on our menu daily.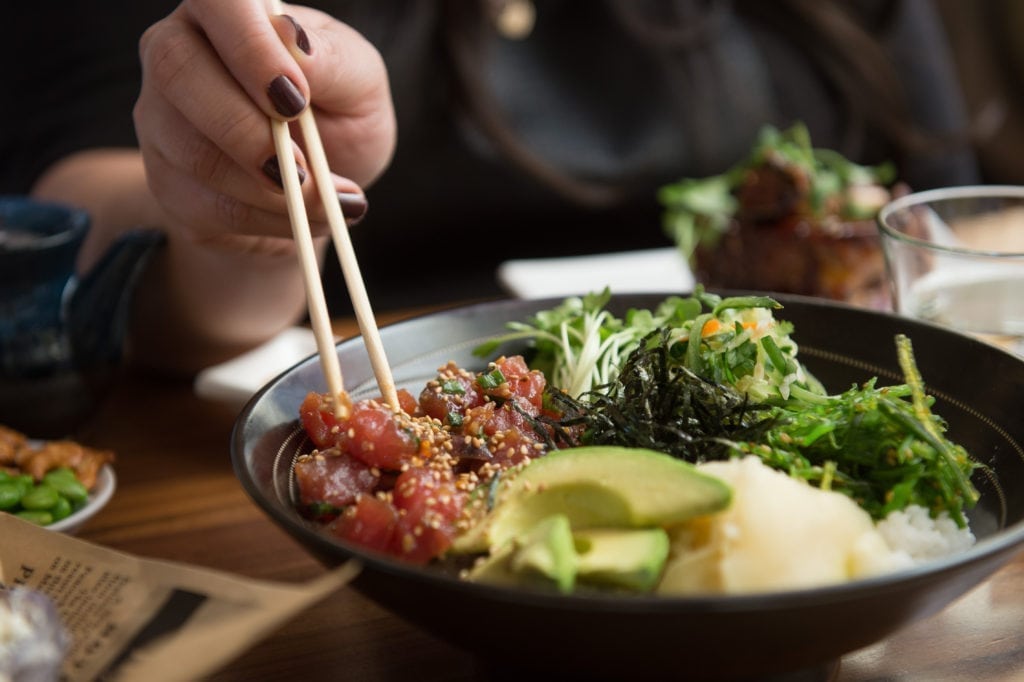 Do you publish your nutritional information and where could someone go to find it?
To date we do not publish the nutritional information for our dishes. This is a project we are just beginning to develop.
Why have you chosen to target business diners with Dinova?
We have been a popular choice for business diners since we opened in 2003. Dinova is a great way to reach business professionals who are looking for a healthy, local and seasonal offering while traveling or entertaining clients.
Is there anything else you would like to tell us about healthy dining and or Pacific Catch.
At Pacific Catch you will find that we present fish and seafood in a variety of both traditional and non-traditional methods. Our rice and salad bowls presented with fish as well as our fish tacos are two of our most popular items. You will also find wonderful choices that highlight seasonality available from our Chalkboard Specials page as well.
This article was written in partnership with Dinova. Dinova is an innovative, proprietary marketplace connecting business diners to restaurants nationwide. Dinova offers companies the unique opportunity to manage the business dining spend portion of T&E through its 14,000+ restaurant network across the U.S. Participating companies range from Fortune 500 enterprises to small to medium sized businesses.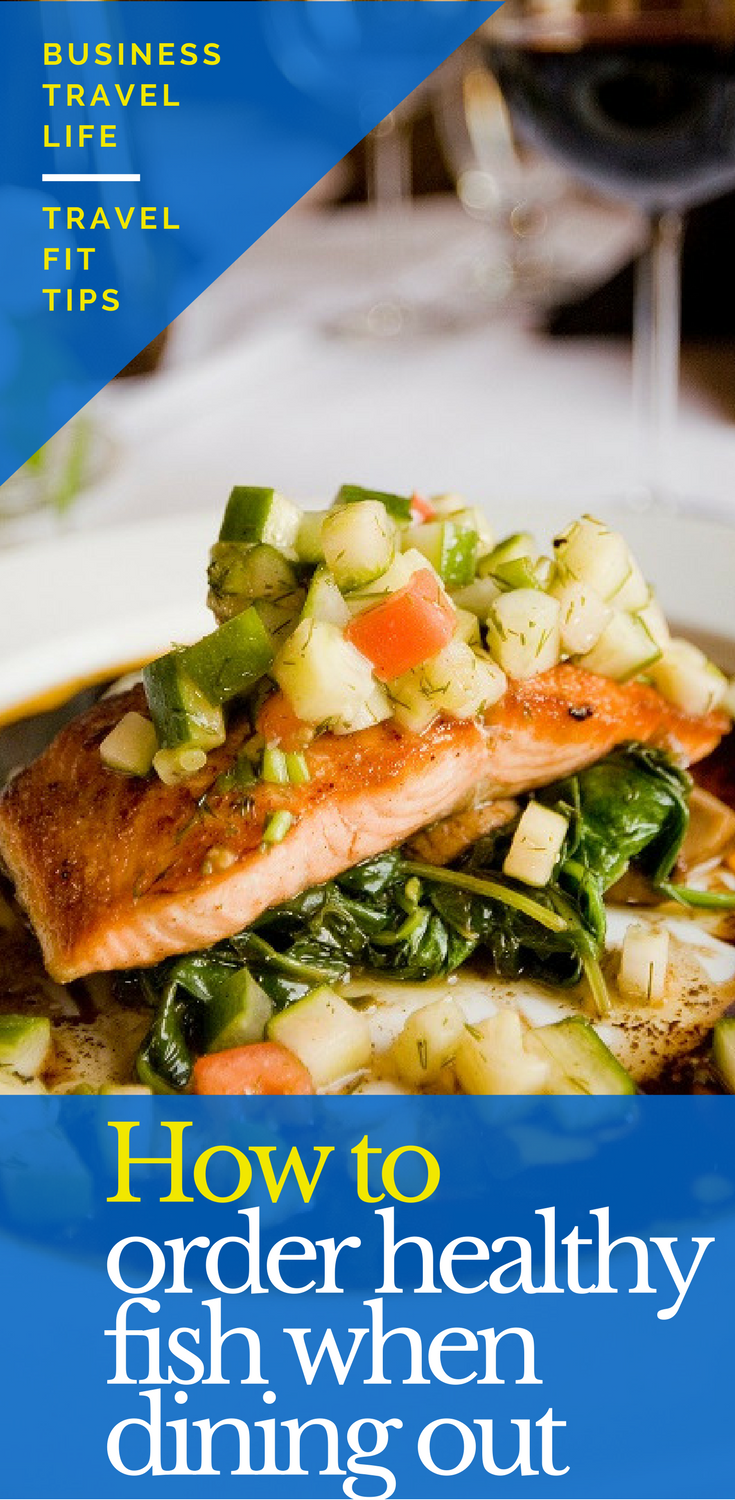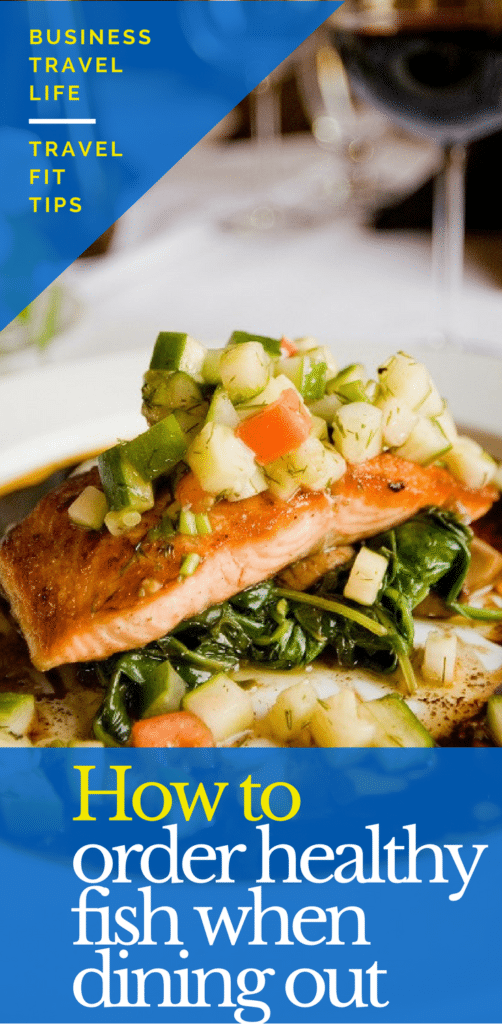 Business Travel Life
Business Travel Life is an online resource supporting the road warrior lifestyle. We give business travelers the tools they need to maintain their wellness and productivity when traveling. The topics we cover include business travel tips, travel workouts, healthy travel hacks, travel products, general travel tips, and industry trends. Our goal is to make business travel a healthier experience – and to make healthy travel practices more accessible to all road warriors.