Quick tips for healthier and safer travel!
No one would disagree that safe travel should be the main priority for business travelers. However, it can be challenging for frequent travelers to continually keep safety at the forefront of their mind during travel. Business travelers also understand the negative impact of business travel that was reported in a recent study by SRI. The study underlines some of the negative impacts of frequent business travel, including long check-in lines, flight delays, and lonely dinners.
Business travel safety firm Egencia shared 16 health and safety tips with us for business travelers and travel managers to ensure business travel is as stress-free, healthy and safe as possible. The company has an extensive safety and crisis team who monitors 24/7 and advises on safety issues globally.
SAFE TRAVEL TIPS FOR BUSINESS TRAVELERS
Before you go: always leave a copy of your itinerary with your travel manager or colleagues. Technology allowing 1:1 digital communication between employees and travel managers or HR is in development, but in the meantime, Facebook offers the ability to mark yourself safe in areas affected by emergencies.
Up in the air: for your flight, wear clothing that enables a quick exit in case of an emergency – no heels or skirts
On the ground: At your hotel, if someone comes to your door, call the front desk to verify the sender; and use the additional door lock at night

In general, always be aware of your surroundings when you are in new places- stay in populated, well-lit areas

For international travelers:

Before leaving for your trip, register with the U.S. State Department on their website, and sign up to receive travel alerts for your destination
Make sure your cell phone is approved for international roaming, and program local emergency numbers into your contacts list
Save a digital copy or picture of your passport in your phone, or email it to yourself
Consider signing up for travel insurance that includes medical evacuation
Contact your local embassy and loved ones if there is an emergency in the area where you are visiting
HEALTH AND STRESS REDUCTION TIPS FOR BUSINESS TRAVELERS
Before you go:

Check flight status before heading to the airport to avoid unnecessary wait or delay time at the gate
Seat maps open up 24 hours prior to departure to ensure a comfortable, restful flight– check to make sure you have a seat, and potentially snag a better seat since additional ones may have been released
Pack healthy snacks for your flight, and beyond. Protein bars, almonds and a supply of vitamins will benefit you when you're faced with long lines and unhealthy food options on the go.

Up in the air:

Stay hydrated! If you don't want to splurge for airport bottled water, bring a personal water bottle and fill it up once you're through security – you can use throughout your trip
Avoid alcohol and caffeine – while both can be tempting on a long flight, they can contribute to dehydration, and increase your likelihood of jet lag

On the ground:

Look for fitness offerings at hotels – beyond the gym, many now offer classes, running maps and loan out gym clothes or shoes
Meditate to keep stress at bay; apps like Headspace can remind you to focus, and breathe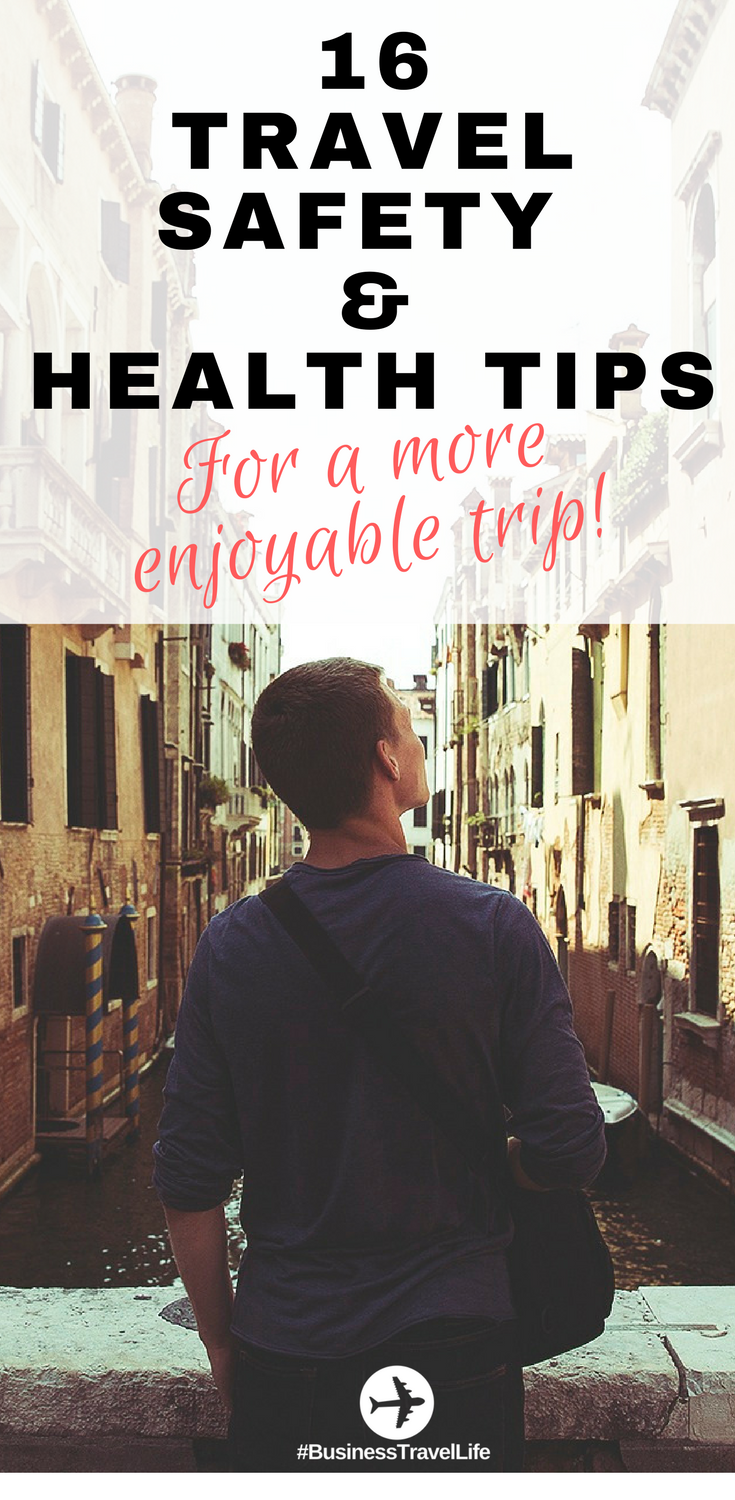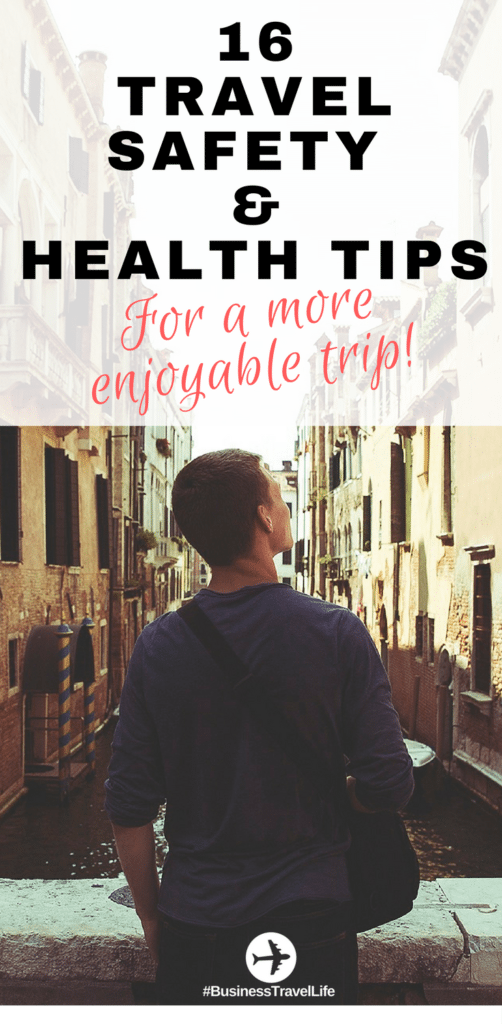 Business Travel Life
Business Travel Life is an online resource supporting the road warrior lifestyle. We give business travelers the tools they need to maintain their wellness and productivity when traveling. The topics we cover include business travel tips, travel workouts, healthy travel hacks, travel products, general travel tips, and industry trends. Our goal is to make business travel a healthier experience – and to make healthy travel practices more accessible to all road warriors.