6 Reasons for Business Travelers to Charter a Private Jet
Written By: Gary Gennari
Anybody who travels for business knows the headaches that come from commercial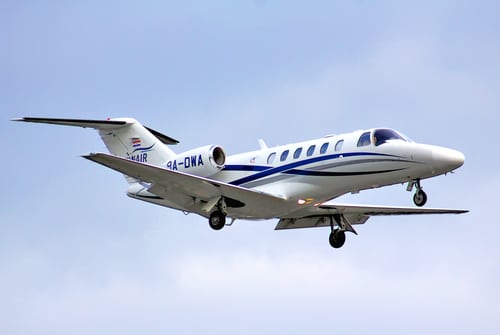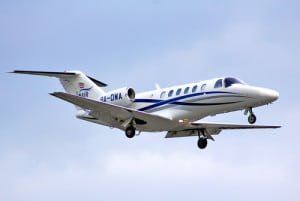 l air travel — in fact, if you travel regularly, it's easy to feel like half your life is spent waiting in ticketing lines, through security checks, for boarding to begin, for the plane to take off, and for delayed schedules to be re-booked. Unfortunately, these hassles are only the beginning, when you consider the cramped space on airplanes and the lack of comfort as you try to work or rest. That's exactly why flying on a private jet is such a brilliant option. Instead of spending your days at the mercy of canceled flights and crowds, you get the luxury of customized travel catered to you. Today, when the costs of a private jet aren't even unreasonable, there are more reasons than ever to take advantage of private flights.
Have you considered all the benefits that would come from getting a private jet, not a commercial plane, to take you to your next destination? There are some perks you may not have even thought about, such as:
Saves Time. When you consider all the time you're wasting through commercial air travel, it's almost shocking — from waiting lines to security checks to long boarding processes to the inconveniences of bumped, delayed or canceled flight schedules, you're giving huge chunks of your time, trying to get from one place to another. How much more could you get done if you added those wasted hours into your workweeks? A private jet lets you find out.
Caters to Your Schedule. The entire concept of public air travel is based on the idea that passengers plan their schedules to what the airlines have available. With private jets, however, the process works in exactly the opposite way. Rather than relying on the airline's schedule, your flight will set its schedule according to you. You get to leave at the time that's most convenient for you, reducing wasted time and enjoying maximum flexibility.
Keeps You Away from the Crowds. When you fly on private jets, you only have to deal with big airports if you want to. Catherine Smith explains at Forbes that "if [you] live or work near a smaller general aviation airport, [you] can depart from there and avoid traffic typically found at large commercial airports." Eliminating the crowds often means eliminating the traffic, parking problems and long waits associated with the huge airports, too.
Facilitates Business. One of the best parts of private air travel is that it's exactly what it claims to be — private. Instead of sitting amidst a sea of strangers, using your laptop once you're air bound and trying to get work done without bumping into the person next to you, you are in your own private space where the only other passengers are members of your team. You have room to work, a place to hold meetings, and time to organize presentations, respond to emails and more. With private air travel, it's easier than ever to stay productive.
Keeps You Comfortable. There's no denying that private jets offer a level of comfort and luxury you can't find on commercial aircrafts. From more space in your seating area to easy access to the bathrooms, you have everything you need to feel at ease. Enjoy a good meal, watch a movie, relax with colleagues or catch up on some sleep — it's all possible with your own private aircraft services.
Empowers You to Work When You Land. If you've ever dealt with a particularly frustrating trip and then been expected to perform as soon as possible once you land, you'll know firsthand how much this benefit matters. With a private aircraft, you arrive at your destination refreshed and ready to work rather than haggard and exhausted. Your crew has taken care of all the travel hassles, so you're free to head to a meeting and get work done.
Whether you fly across the country every week or every few days, consider the benefits that could come — to you and to the way you do business — through private jet travel. From saving you time to saving you hassles, private flights are big on convenience, efficiency and comfort. Wouldn't you rather simplify your travel plans and arrive ready to work at your destination? Private air travel makes that possible. Look into your options for chartering a private jet today.
Author Bio:
Gary Gennari works as the Vice President of Sales at Priester Aviation. Gary has been working in the industry for over 25 years and is focused on making sure each client enjoys his or her experience.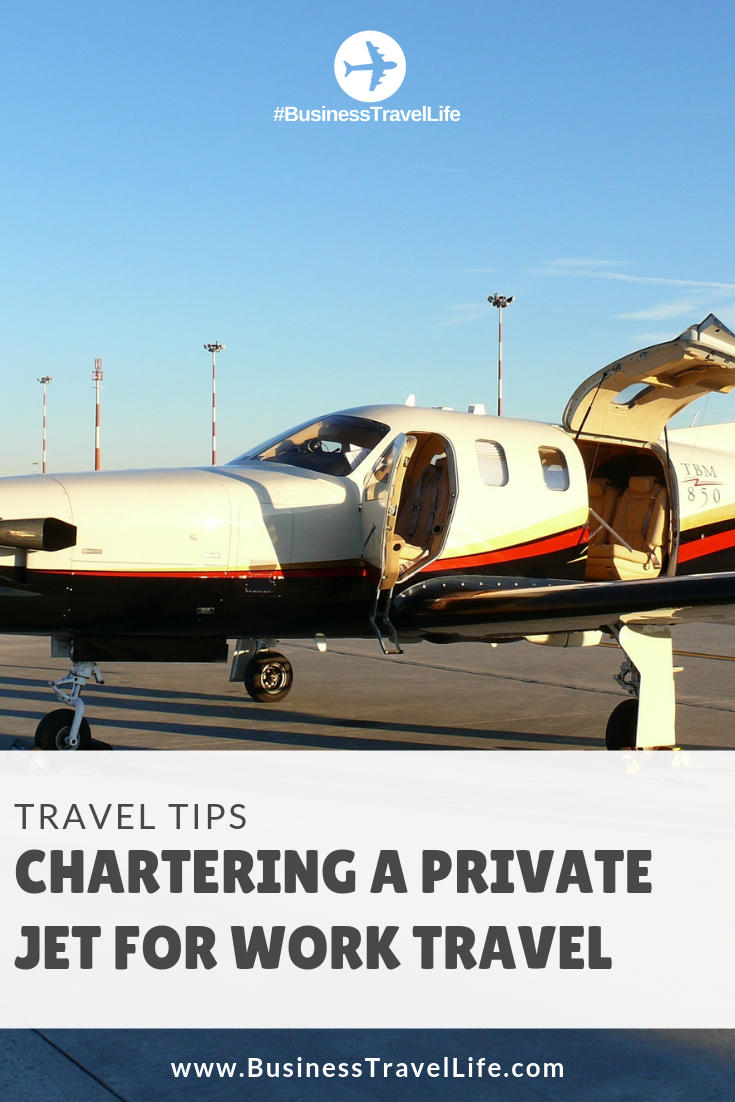 Business Travel Life
Business Travel Life is an online resource supporting the road warrior lifestyle. We give business travelers the tools they need to maintain their wellness and productivity when traveling. The topics we cover include business travel tips, travel workouts, healthy travel hacks, travel products, general travel tips, and industry trends. Our goal is to make business travel a healthier experience – and to make healthy travel practices more accessible to all road warriors.