Looking for healthy protein snacks to take on your next trip? We found 10!
Protein is essential to a healthy diet. A recent study found subjects who ate a 160 calorie afternoon snack with 14 grams of protein instead of chocolate or crackers, reported feeling fuller longer and ate 100 calories less during dinner. This is wonderful news for anyone who is trying to maintain their weight or shed a few pounds.
5 Reasons to eat a high-protein snack:
Protein improves appetite control.
Protein makes you feel fuller than a high-fat snack.
Protein reduces overeating during the next meal.
Your body requires more energy to digest protein compared to fat and carbohydrates.
Protein increases lean muscle, and muscles burn more calories; therefore, increasing your muscle mass increases your caloric burn.
Unfortunately for healthy travelers, it can be hard to find pre-made snacks on the go that are high in protein and not overflowing with calories. A grocery store is always your best bet to find high protein snacks; however, that is not always realistic. Whether you are running through the airport or stopping for gas, keep an eye out for these pre-made healthy snacks with 10g of protein or more per serving.
Greek Yogurt
Make sure you are picking Greek yogurt and not regular yogurt to get the highest protein content. Look for non-fat and the lowest sugar possible. Many airports shops sell Chobani, plain is preferable, but you have to work with what you can find. 6 oz. Chobani Vanilla= 120 calories/ 13g protein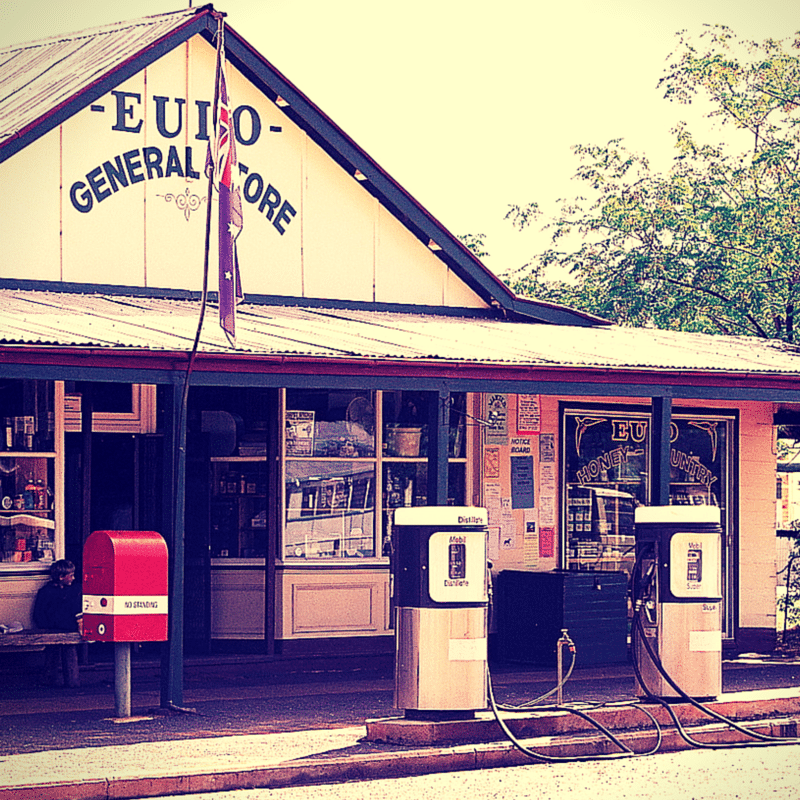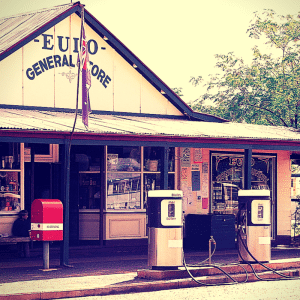 String Cheese
String cheese is a classic healthy snack that you can find at the just about any airport or convenience store. 2 Cheese Sticks= 160 calories/ 12g protein
P3 Portable Protein
Oscar Mayer has upgraded their Lunchable with the P3 portable. Each pack has deli meat, cheese and nuts. Turkey P3 Pack= 180 calories/ 13g protein
Quest Bars
It has been increasingly easy to find Quest Bars in airports, convenience and grocery stores., Quest Bars taste good and have a wide variety of flavors available. 1 bar= 160-180 calories/ 20g protein. Shop now on Amazon.
Tuna Lunch Kits and Packets
Tuna Lunch Kits and tuna packets (with no crackers) offer a high protein snack. Just remember to eat this in a well-ventilated area away from others, and do not even think about opening this on the airplane. Size can vary, but the Tuna Packet by Starkist has 140 calories and 14g protein. Shop now on Amazon.
Canned Chicken Lunch Kit
Similar to the tuna packets, you can pack a Canned BBQ Chicken Kit instead of tuna. This less smelly alternative is just as just as healthy with 160 calories and 11g protein! Shop now on Amazon.
Jerky
Jerky is a great source of protein on the go! Whichever type you enjoy – Beef, Bison, or Turkey – will provide amble protein, but keep an eye on the sodium and added sugar, especially in flavored jerky. 2 oz. of turkey jerky = 180 calories/ 26g protein
Hard Boiled Eggs
You can often find hard boiled eggs in packs of two on the run or at your hotel breakfast bar. Hardboiled eggs are better enjoyed in open areas (or someplace by yourself). Please do everyone a favor and do not eat these on an airplane! 2 Eggs= 156 calories/ 12g Protein
Luna Protein Bars
The original Luna Bars are made of simple ingredients and are delicious but are not a high source of protein. The Luna Protein Bars provide quality protein in a variety of flavors with a satisfying taste. 1 Bars= 180 calories/ 13g Protein. Shop now on Amazon.
Skim Milk
Milk is a great source of protein and a great snack that you can find pretty much anywhere, including on an airplane. 12 oz= 120 calories/ 12g protein
BONUS SNACK
SFH PURE Whey Protein Powder– Not only healthy but also tasty. It is hard to find single serving size packs of protein powder, but you can order a box of 10 packets and pack them along on your trip. The SFH blends easily. 1 Packet= 120 calories/ 24g protein.
See Related- Top Travel Snacks: Protein Bar Edition
What are your favorite healthy protein snacks to pack during travel? Please comment below!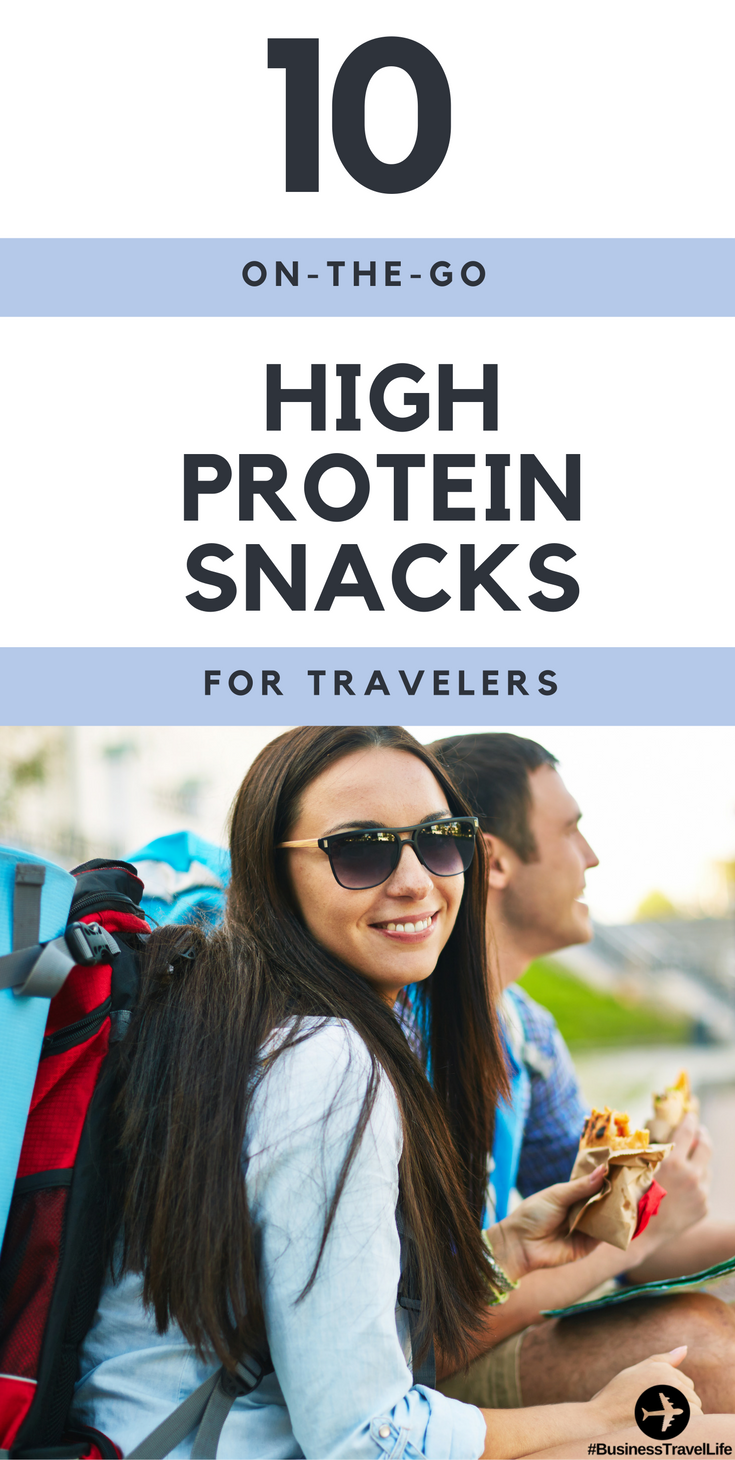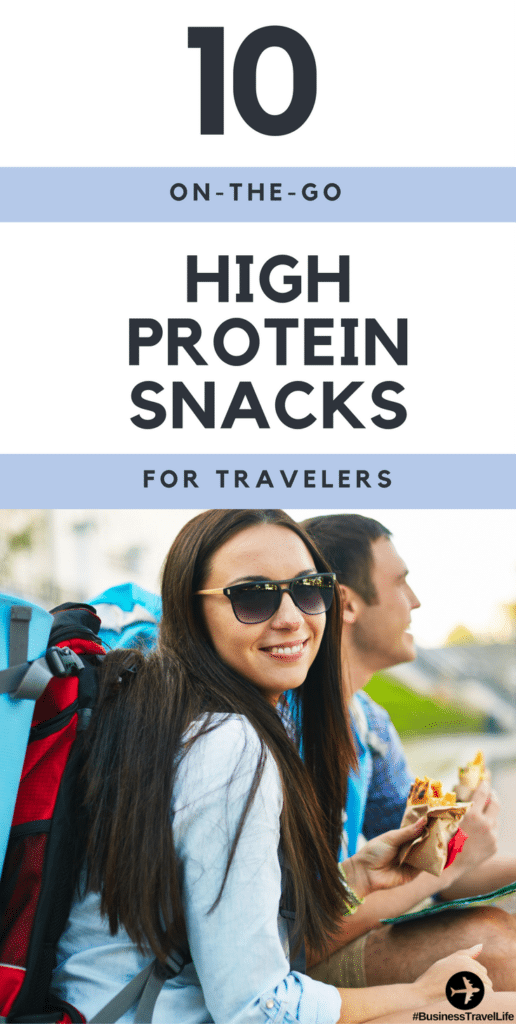 Business Travel Life
Business Travel Life is an online resource supporting the road warrior lifestyle. We give business travelers the tools they need to maintain their wellness and productivity when traveling. The topics we cover include business travel tips, travel workouts, healthy travel hacks, travel products, general travel tips, and industry trends. Our goal is to make business travel a healthier experience – and to make healthy travel practices more accessible to all road warriors.